Shopping online for fashion is becoming a more and more stressful experience for me and many of my ethically minded friends. There are just so many things to think about! The fabric, the supply chain, the workers, the packaging…
So whenever I can, I try to remove myself from this cycle altogether and shop second hand. Second hand shopping is the perfect remedy to fast fashion because it makes use of the resources we already have, recycling used fabric rather than sending it to landfill!
During coronavirus business closures, you will probably find that most of your local second hand stores have closed their doors. While nothing beats the joy of finding a gem amongst the racks of a second hand store, there are still so many options for finding preloved garments online!
Depop
Get it on the App Store or Google Play,
Here you can find: Hardly worn designer items, refashioned vintage, fast fashion without the guilt
For the uninitiated, Depop is a strange place when you first start exploring.
The app is very design focussed and encourages you to follow sellers that suit your personal style. When these sellers post new items, they appear on your feed - much like your favourite form of social media.
I like to think of Depop as second hand editorial - rather than flat lays and unironed clothes on hangers, the best sellers style themselves in the clothes. Many users style their second hand items with new season pieces, which is great for getting a better idea of how the item might integrate into your current wardrobe.
Another great part of Depop, is the opportunity to buy local. While many sellers have moved towards international shipping options, for the most part sellers keep to domestic postage or if you're in the same city they may offer free pick up. That's one less item racking up a carbon footprint from overseas postage.
Get started by: Find items you like in the "Things We Love" feed, follow the seller and check out their "following" list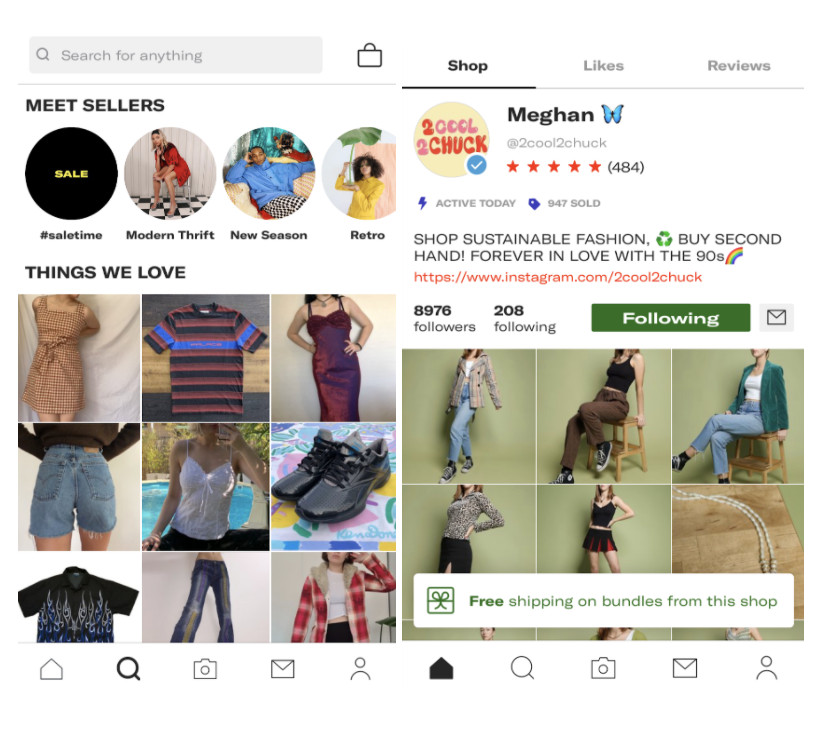 FB Marketplace
Here you can find: Preloved items in your local area
Facebook marketplace is a one stop shop for everything your neighbours loved but no longer want or need. Focussed on selling not shipping, the Marketplace is very similar to Ebay but usually within the same city (some sellers will post on request).
Get started by: Start scrolling through the Browse page to get a feel for what's on offer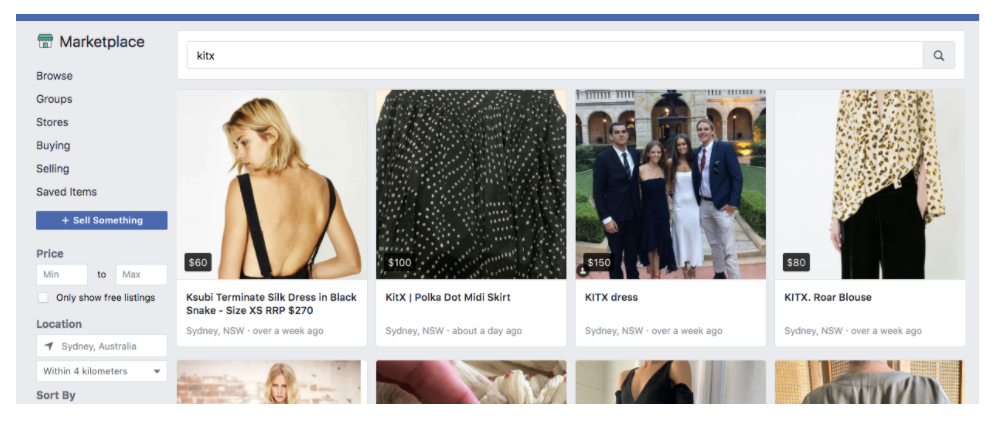 Ebay
Ebay.com.au, or get the app
Here you can find: Designer items from trusted sellers
Good old Ebay is still many people's first choice for finding second hand bargains.
So many people are selling label name items for a fraction of the price and sometimes even just a season behind the mainstream fashion stores. If you've ever lusted over designer and ethical brands but gulped at the price tag, then this might be your chance to get your hands on them.
Ebay is a great first stop if you're new to online second hand shopping. Over the years they have established a review culture that makes it super easy to sort the trustworthy sellers from the scammers - just look for the seller information in the top right corner of the item listing.
Another great feature on Ebay is the "Saved search" alerts which notify you when an item you've been looking for is listed.
Get started by: Searching for your favourite designers and adding them to your "Saved search" alerts
Instagram
Instagram is always my main source of styling inspiration, but it's also very recently become my favourite place to purchase. There are heaps of accounts dedicated to selling vintage clothing, especially the refashioned kind.
Refashioned or reworked vintage, takes a preloved piece of clothing or fabric and repurposes it into a more trend forward design. Not only are you supporting upcoming designers but you might stumble upon a one of a kind piece.
This is also a great option for participating in new season trends without having to buy into fast fashion.
Get started by: Search for #vintage, #preloved #reworkedvintage or #vintagesale and start following accounts you love.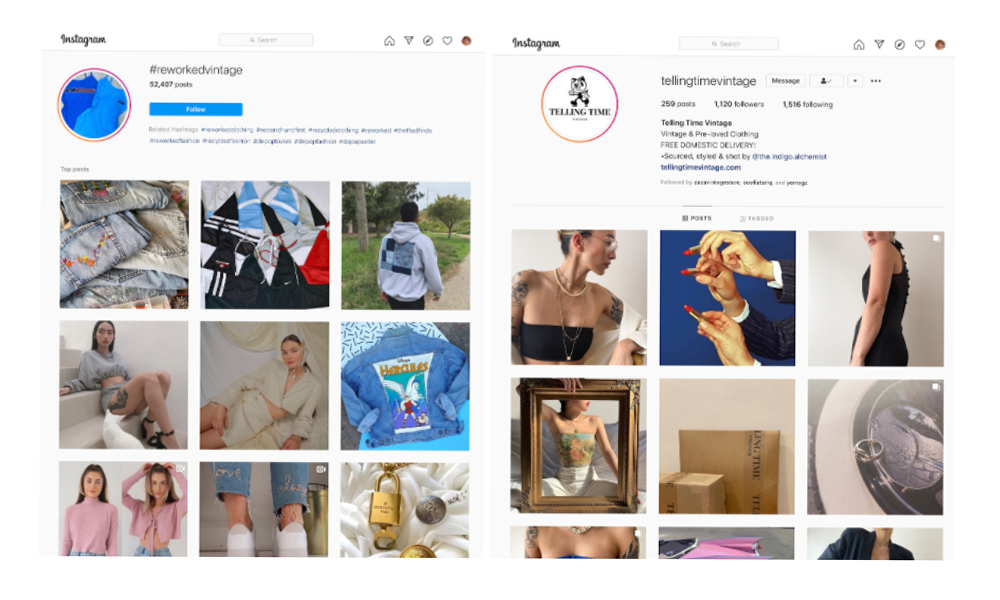 !!Bonus tip!! Global lockdowns have seen Fashion Hire sites resort to selling off designer items at hugely discounted prices.Search for your local "fashion hire" website such as GlamCorner, The Volte and Dress Hire AU to find your post-iso celebration look for less.
Happy hunting & enjoy the sweet guilt free feeling of breaking the fast fashion cycle.
By Madeleine Achenza

Madeleine is currently studying journalism at the University of Technology Sydney. She is hoping to start her career in environmental communication with a focus on bringing communities together despite their differences to preserve the beauty of our natural world.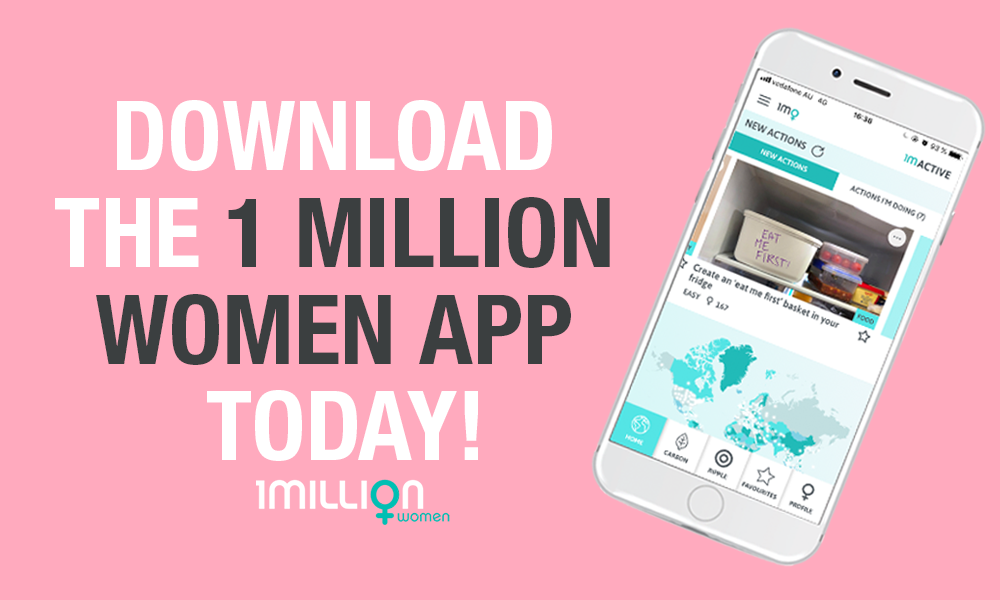 ---