Recently when I was doing a spring-clean I came across a collection of expired medicines that nobody quite knew what to do with.
Sensing that it was probably unsafe to simply throw them in the bin, where the chemicals in the drugs could leach into soil or water and potentially cause issues somewhere down the line, I asked a pharmacist:
"Whatever you do, don't put them in your general waste", I was told.
"You can either look out for local government medicine collection schemes, or return them to a doctor or pharmacy."
In Australia, there is a national program for returning unwanted medicines to local pharmacies/chemists:
"Your medicine cabinet can be a health hazard," says the RUM (Return Unwanted Medicines) Project website.
"Most of the medicines in our medicine cabinet we need, but what about the yellow pills in a jar that's lost its label, and the eye drops we have had for a longtime. And what was that Quivinrox B-Sulphamate for?"
Getting old medicines out of your home also removes the risk of children (or distracted adults) from consuming potentially dangerous substances.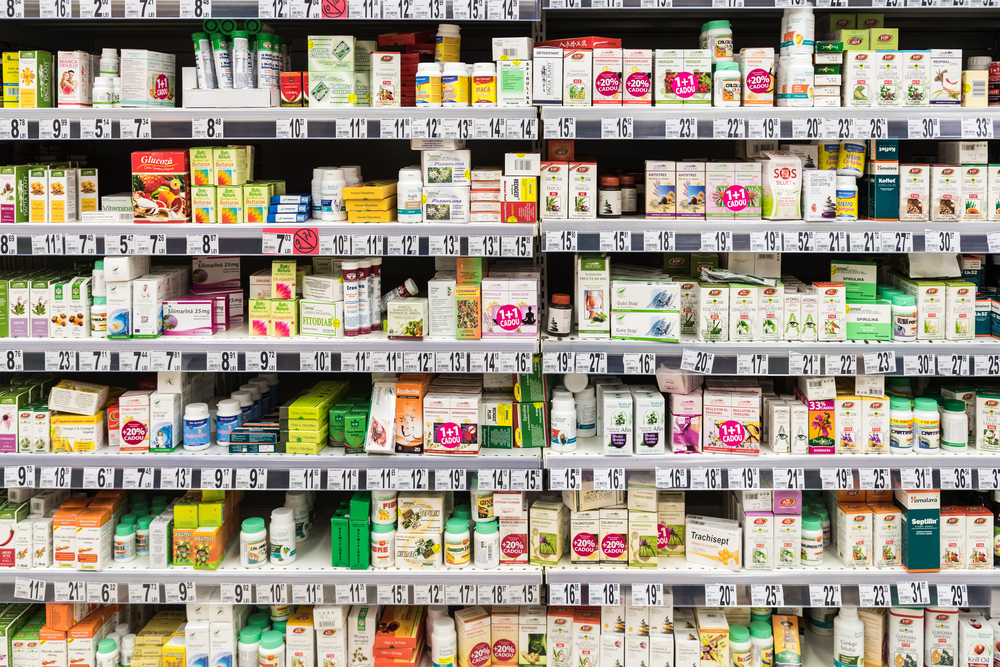 Beware incorrect disposal
According to the RUM Project, "Unwanted medicines are often dumped into the toilet, tipped down the sink or put out with the garbage, which starts a journey that can seriously harm the environment. More than 500 tonnes of medicines find their way into waterways and landfill every year!"
"By returning out-of-date and unwanted medicines to your local pharmacy, we can make our home a safer place" (not to mention the environmental benefits!).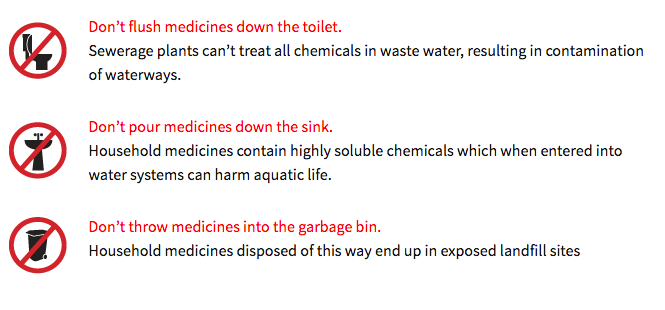 What to do to safely dispose of medicines
Go to your home medicine area.
Check expiry dates on all your medicines and separate all expired medicines into a container for return.
Check that you actually need all the medicines – separate those medicines no longer needed into the container for return.
Take the container to your local pharmacy for disposal.
For information in other countries such as the United States, check your local health authority websites or contact them directly.
READ THIS NEXT: Plant-based alternatives to microbeads
Images: Shutterstock
1 Million Women is more than our name, it's our goal! We're building a movement of strong, inspirational women acting on climate change by leading low-carbon lives. To make sure that our message has an impact, we need more women adding their voice. We need to be louder. Joining us online means your voice and actions can be counted. We need you. We're building a movement of women fighting climate change through the way we live.
---