Love it, hate it, or think it only belongs on #cleaneating Instagram posts, kale has potent nutritional value that often earns it the title of 'superfood'.

Kale is high in vitamins K, C & A; which are essential for blood clotting, strong bones, healthy skin, teeth, vision. Not bad for just one bunch!
We're big fans of kale in pesto, grilled with homemade hummus, and in this zesty salad. But I like to keep things simple.
Fresh and local produce deserves very minimal intervention. That's why the humble kale chip is my favourite interpretation of the ingredient.
1 Million Women is empowering women and girls around the world to lower their impact on the planet. If you love what we do, please support our work by donating a couple of dollars. For the price of a cuppa, you can help us inspire millions more! (click to donate)
Ingredients:
1 Bunch Kale
A drizzle of olive or coconut oil
Optional flavouring:
Nutritional yeast
Tamari or soy sauce
Toasted coconut shreds
Method:
Preheat the oven to 180 C or 350 F.
Tear Kale leaves from the hard stalk (pop this in your compost, sauté with some onion and garlic, or put them in the oven 5-10 minutes before you kale leaves go in).
Toss the leaves in some olive or coconut oil. The trick here is to make sure you don't drown them, otherwise they'll be soggy. If you want to season them with soy or tamari you can add a desert spoon or so into the mix now.
Evenly spread (be sure not to overcrowd) the kale leaves on a baking tray and put into the oven.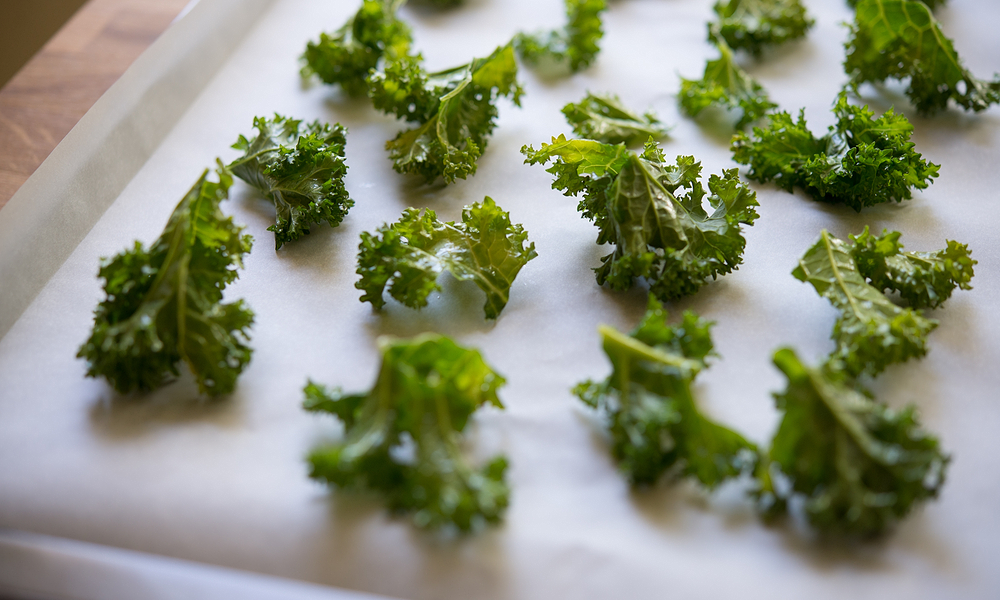 ---