Politicians need to act on climate change, regardless of alliances.
Australia and Canada might not seem the most obvious of pairings. When it comes to the weather, at least, the opposites are staggering. I can remember calling Sydney from Toronto: it was -44 degrees Celsius at Toronto's airport, while my family back home was sweating in the +40 degree heat!
There are, however, significant parallels in our politics and climate change attitudes. According to Grist, "Thanks to their vast fossil fuel reserves and sprawling development patterns, Canada and Australia are the 10th and 18th biggest carbon emitters and among the highest per capita".
As in Australia, Canada's resource-heavy regions are predominantly conservative and exert significant influence over political decisions (carbon tax, anyone?).
Both nations have been criticised for "underwhelming" plans for tackling climate action ahead of the UN's Climate Conference in December.
And both nations have seen a recent change in leaders. Both Trudeau (Canada) and Turnbull (Australia) have agreed to attend the Paris conference, so the eyes of the world will be on these two leaders to act on any promises they make.
In Australia, we're hoping that new Prime Minister Malcolm Turnbull will act on climate change now, stepping away from the staunchly right-wing Tony Abbott.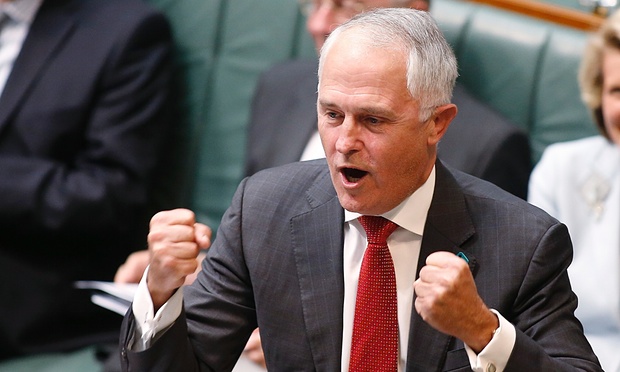 Image: The Guardian
It's hoped that Turnbull will be more open minded to collaborative climate action than his predecessor.
Turnbull is potentially a lot greener than Abbott…Back in 2009, Turnbull attacked Abbott's failure to address carbon emissions, saying Abbott's climate policy was "bullshit." Turnbull has supported carbon emissions trading in the past
- Grist
In Canada, new Prime Minister, Justin Trudeau, was noted for his positive attitudes towards environmental protection. While Trudeau is yet to deliver concrete climate policies, he has pledged to collaborate with leaders across Canada to develop an environmental management plan.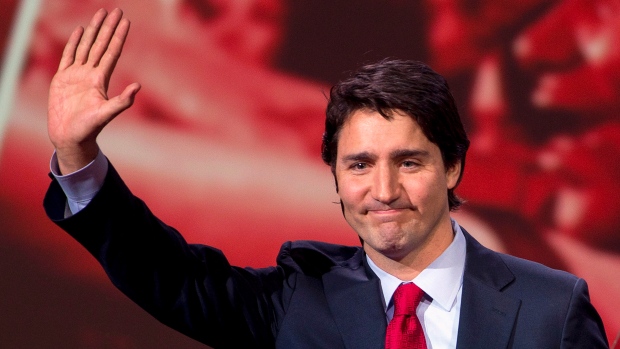 Image: The Canadian Press
During his election campaign, Trudeau stated that he would act on phasing out fossil fuel subsidies and shift hundreds of millions toward clean technology. While critics are still concerned over his support for the tar-sands oil, there is hope that his leadership signals an overall shift towards a new breed of conservative governments that are able to balance their traditional economic interests with the protection of the environment.
"With Harper and Abbott, we felt like we were banging our head against a brick wall… Maybe now it feels like the wall is made of a more malleable substance." Jamie Henn, 350.org.
Let's hope these leaders can show true leadership when it comes to global action on climate change.
Banner image: Grist
READ THIS NEXT: The Paris Climate Conference is also a conference for world peace
1 Million Women's campaign for Paris is 'You're The Voice'
With a vibe of hope building that the nations of the world will agree on a breakthrough climate change treaty in Paris this December at the UN Climate Conference (COP21), we have an opportunity to influence world leaders in making decisions that will safeguard the world for future generations.
To do this, we've recorded a cover and music video of a much-loved Australian song, turning 'You're the Voice' into a powerful anthem from women for climate action and hope.
Using the power of music, we want to inspire every woman, man or child to ADD THEIR VOICE - #IMTHEVOICE - to our anthem and form a united call to world leaders for strong action on climate change. No matter who you are, you can add your voice!
Will you support our anthem launch? It's as easy as clicking a button.
With your help, it will capture the attention of governments and stand as a clear call for climate action and hope.
---