Cold air means dry skin. Treat your skin to something homemade and healthy with this Citrus Green Tea Body Scrub.
Dry skin is my worst enemy come the cold weather.
Icy winds and hot showers mean my skin gets dehydrated quickly, and I end up buying over-packaged or chemical-filled moisturisers that might not necessarily be good for my skin in the long run or for the environment. Not to mention that the plastic microbeads inserted into products such as facial and body scrubs are causing an environmental mess.
Microbeads are minute pieces of plastic defined as 0.1 to 0.5 millimetres in size, used to give scrubs a grainy texture for exfoliation. They're advertised as an advance in healthy and beauty, but in reality they are an ecological nightmare hastening an already dire problem - the global pollution of our oceans from plastic.

This DIY recipe meant I avoid all of the above, smell good, and make my skin feel great – all without breaking my bank.
[Thanks to Dabbles & Babbles for this recipe]
Ingredients
3 cups Epsom salts
3 tablespoon baking soda
4 tablespoon oil (sweet almond, grapeseed or jojoba work well)
1 tea bag green tea (or tablespoon of loose leaf green tea)
8 drops lime essential oil
8 drops orange essential oil
Zest from lime, lemon and/or orange – experiment with combinations here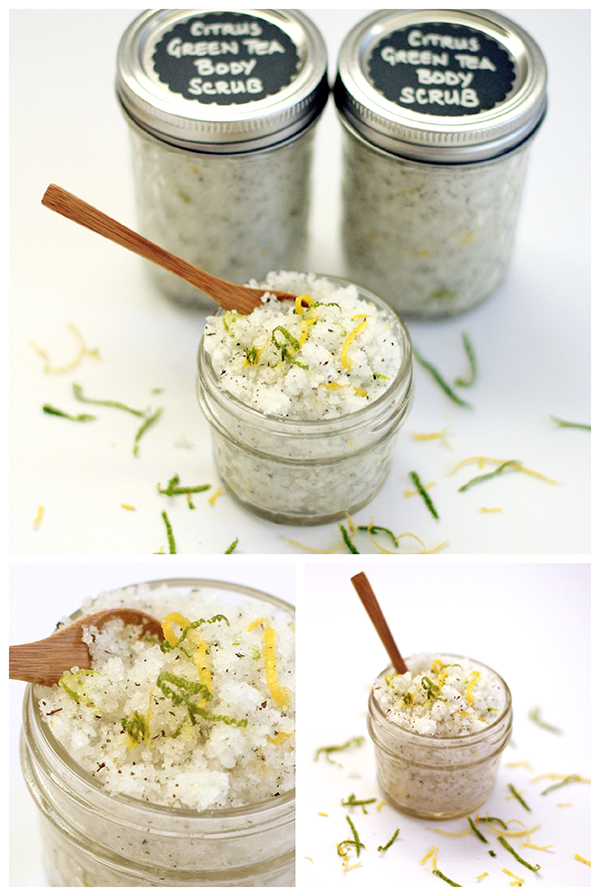 Method
Pour Epsom salts and baking soda into large bowl. Add oil and mix thoroughly.
Cut open the tea bag and add to the mixture, stir well.
Add citrus zest and essential oils. Mix together, consistency should be like damp packing snow.
Spoon out into a bowl or Tupperware container. Jam jars look the best.
Label them however you want and give as a gift, or keep for yourself!
This recipe is so easy, and you can really experiment with the zest flavours and essential oils. It's also a great gift idea if you're short on funds. The salt scrub opens your pores and draws out toxins as well as increasing circulation, relaxing muscles and alleviating tension. Try it at home, and reuse those jam and sauce jars!
What you can do
Reuse everything you can & save money by avoiding over-consumption
Take up the personal challenge to find reuse options wherever you can: refillable coffee mugs and water bottles, reusable food storage containers, second hand items, rechargeable batteries, and a lot more.
983
Tonnes of CO2
savings pledged
Did you like this post?
Then

join us in taking

practical climate action to live better for us and for the planet.
---