COVID-19 has either got you worried enough that you're keeping yourself inside, or your government has said that you need to stay inside. But despite the non-stop pandemic conversation and thoughts, for you, there's still a bigger, scarier monster looming not so far away. Our friend, the climate crisis.
And you want to keep taking action! But how? We're all stuck in our houses, protests are off, and it's not safe to take your own keepcup to the cafe. In many places, we're not getting to choose whether we take the recycled toilet paper or the regular one. A roll of toilet paper is a roll of toilet paper these days. Beggars can't be choosers.
But there are three actions that maybe you felt like you didn't have time to do before (even though they take barely any time, trust us) that you can do from the comfort of isolation. And, they'll all make a whopper of an impact.
Pull a trifecta, knock them all out in one day, and knock out the fossil fuel industry while you're at it.
Break up with your bank

Often we think that the money in our bank account just sits there. In my mind, I often imagine something like a cave in a fairytale with the dragon sitting on all the (in my case mostly fake) gold. The thing is, it's not.
Banks will be lending our money out and a lot of banks, especially the big ones, lend to fossil fuel projects. So yep, bad news - we might be indirectly supporting the fossil fuel industry. The good news is, we all have a tonne of extra time on our hands now and there's never been a better time to look into whether or not your bank lends to fossil fuel projects, and if they do, make the switch to one that doesn't.
By switching, you're showing banks that you're not okay with them supporting projects that are going to damage our future. The idea is that this will lead to them lending to fossil fuel projects less and less, until we're at the point where fossil fuel projects can't get the money to get started at all! How's that for people power?
So how do you know if your bank is doing the wrong thing? If you're in Australia, a great tool you can use is Market Forces. It'll tell you which banks are invested in fossil fuels and which aren't. If you're not in Australia, calling your bank and asking them what their policy is on fossil fuels should get you the answer you need (don't listen to any "buts" - they either do or they don't), and from there a google search will usually tell you about the ethical banks in your country.
At 1 Million Women, we love Bank Australia, because they don't invest in fossil fuels, and they're also owned by their customers, instead of shareholders, so it's not all about profit, it's about what their customers want and care about. On top of that, they have their own conservation reserve that protects a whole lot of beautiful threatened species like the red tailed black cockatoo!
When we've asked our audience about overseas banks, they've recommended Triodos in the UK and Kiwibank in New Zealand.
Once you've worked out which bank is right for you, you're up to the next step.
Switching!
Switching actually doesn't take that long even though it might feel a bit fiddly at first. It's worth the effort so that every time you pull out your new bank card, you'll remember you're doing something good.
So, put your bank on notice that you're leaving, and really make sure they know why. When you try to close your account, and make sure you've already redirected your direct debits (Bank Australia can help you with this!)
Once you've switched, tell the world why you did it, and how the process was for you so that other people are inspired to follow.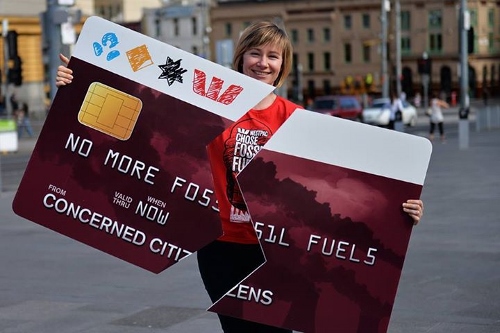 Image: 350.org
Use your super (pension fund) to protect your future - in more ways than one.
For something that's set up to ensure that the future's looking bright, a lot of super funds don't do a very good job. As the biggest investment many of us will ever make over our lifetimes, it's important that we look into where this money is going. We know clean energy is the future, it's going to happen eventually, so it makes sense to have our money invested in it. Not only can we speed up the growth in renewable energy this way, we can also slow down the fossil fuel industry - the same way we would by switching our bank.
We've got a whole blog on how to find the right super fund for you, and recommend checking that out. Basically, you'll need to give your fund a call, and ask them what their policies are around fossil fuels and any other industries that you're not a big fan of, such as weapons, gambling, or industries that involve animal cruelty. Again, don't take any buts - you can easily expect an ethical fund to not invest a single cent in any of these industries. Watch out for options that some of the bigger funds have - it's cool to be eco at the moment, so there's a lot of greenwashing out there.
Just as the case is with banks, there are lots of good fossil fuel free super funds. 1 Million Women are with Australian Ethical. As a business, they have great working conditions for women, they don't invest in fossil fuels, they support small businesses and organisations doing good work for the planet, people and animals, and they invest in renewable energy, and companies that are keeping plastic out of our oceans. You can read more about them here to get an idea around what to expect from an ethical fund.
And.. switch!
Once you've got the fund for you, the switch process can take literally minutes. (I actually timed it when I did it, and took under three minutes). Aussies should check the My Gov website to consolidate it (making sure you've only got the one fund operating - this is something we should all do, whether you're switching or not, especially if you're a woman!). You don't want to end up paying fees to two different funds!
Switch your power company
Most power companies still get power that's been generated through burning coal, which is one of the biggest contributors to climate change. But we can all make the switch to companies powered by renewables, or at least companies that are offsetting the coal-fired power, which means that every time we turn on a light or an appliance in our homes, we're doing a good thing - supporting renewable energy, and not burning coal to have the lights on! Companies selling renewable power are often also competitively priced - you might even find you pay less if you haven't checked in on how your current company is charging you right now.
1 Million Women's energy partner, Enova Community Energy, is an example of a power company doing everything right. If you're in New South Wales Australia, they're a great option to switch to, and if not they'll give you an idea of what to look for in a company!
Enova is:
Community focused - supporting communities to produce and supply their own power. This means that one day you could theoretically be getting renewable power that's supplied by your neighbour. It also means that money from the community stays within the community.
If your power doesn't come from your own solar panels, or a neighbour's solar, it's from a renewable source elsewhere.
Half of profits go straight back into community renewable energy projects, education around renewables, as well as energy efficiency services.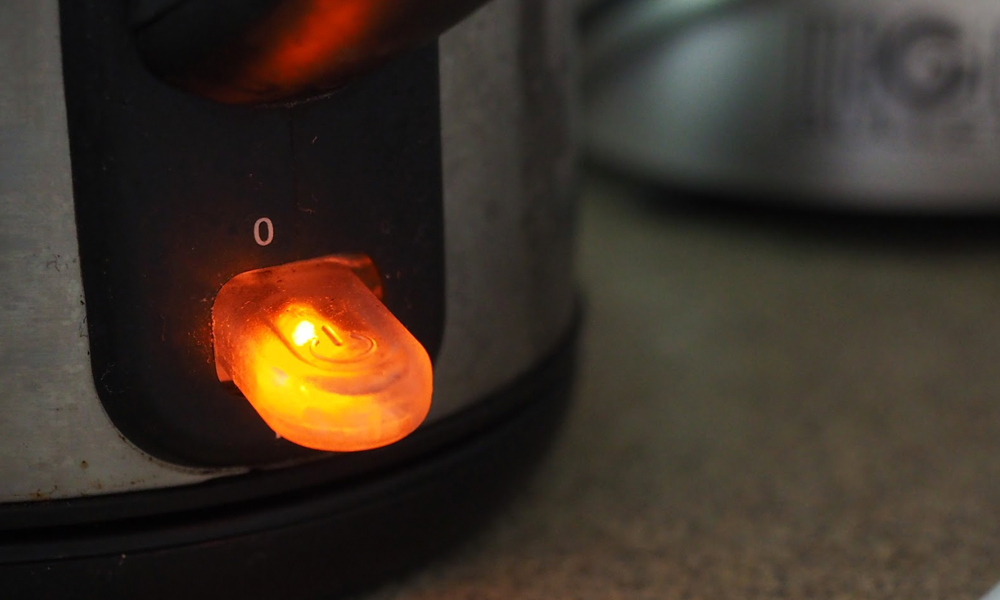 Making (or flicking) the switch:
Picking who to switch to is the hardest part, the switch itself is easy. If you're usually the person who needs to get your house connected to a new energy provider when you move in, you'll know how quick this is, and if you're not - you're going to find out that this takes less time than buying something online, or drinking a full cup of tea. (Don't be the person who forgets about the tea or forgets about switching energy providers!).
You'll just need to provide a couple of details to the new company and they'll let your ex-provider know that you're switching. If you do end up having to deal with your old provider, don't pass up the opportunity to tell them exactly why you're switching to make your message all the more powerful.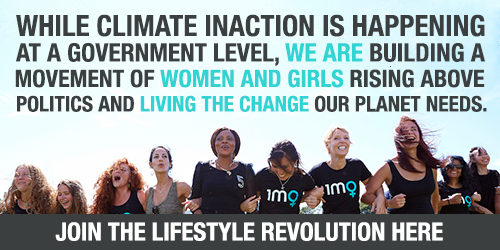 ---