Amazon is one of many online stories predicted to do a massive trade this festive season.
These images were shared via Buzzfeed: "This is either awesome or nightmarish and I'm not really sure which."
We're going to go with the latter.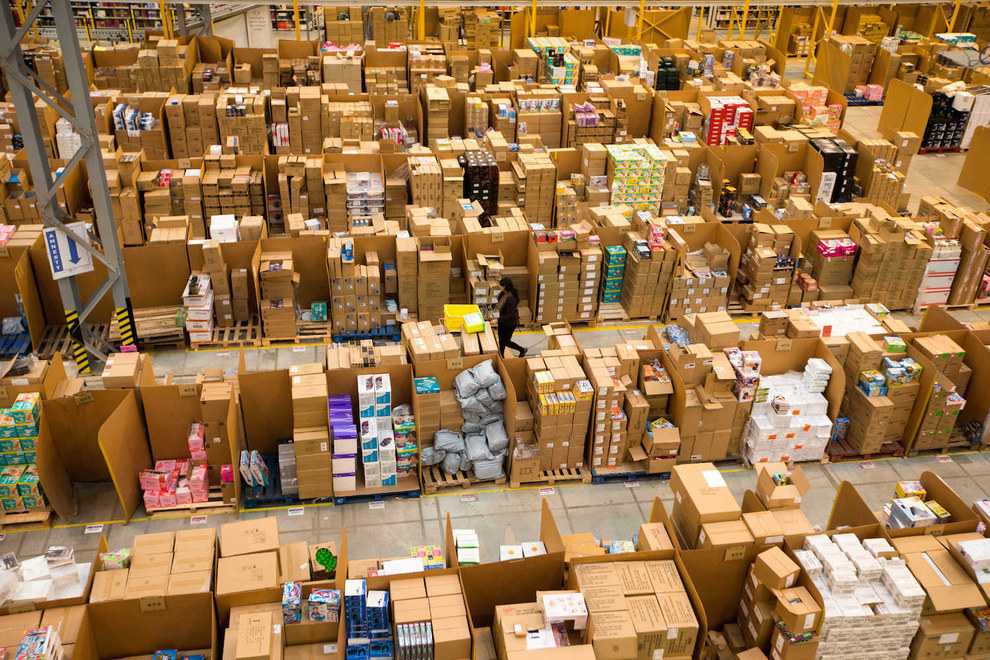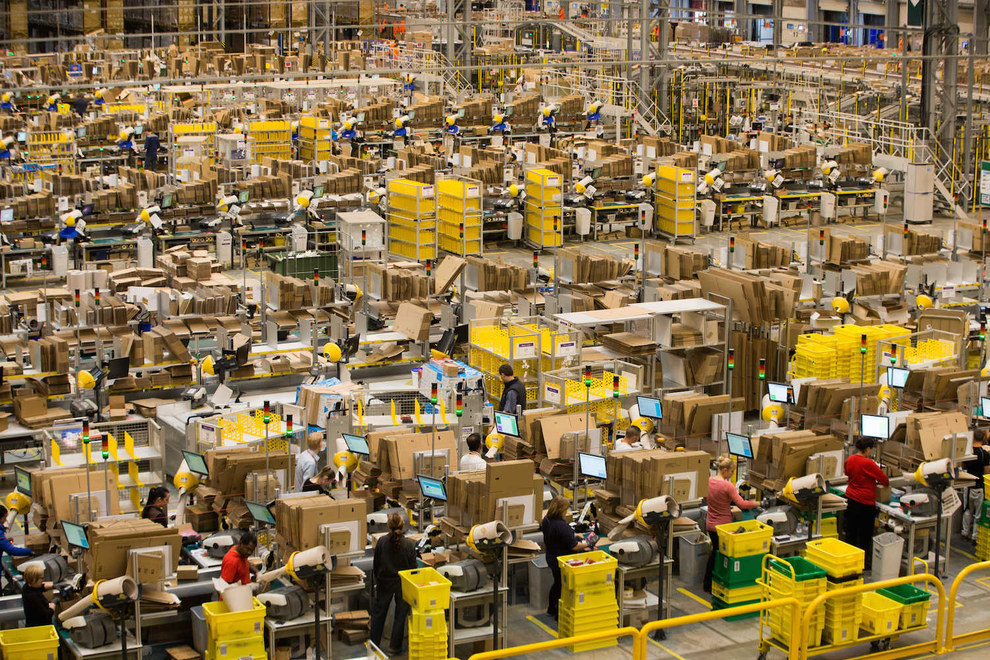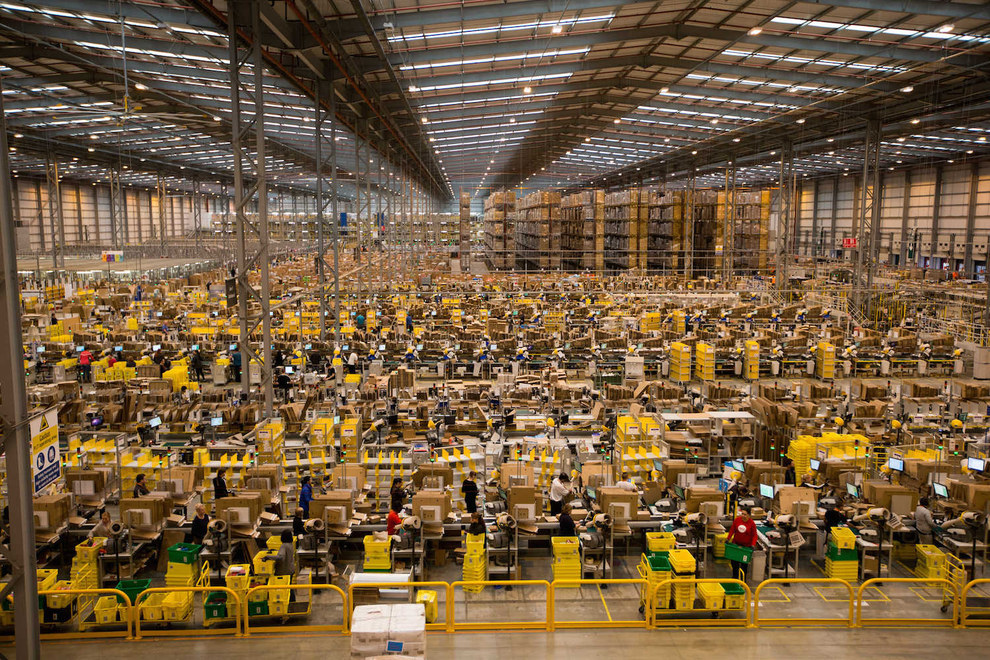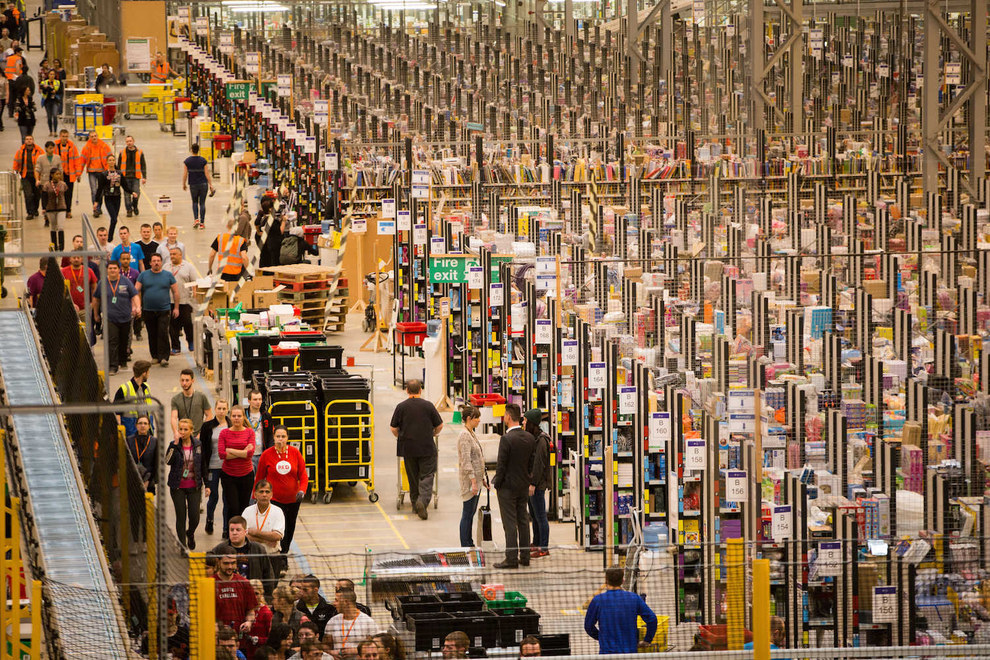 Crazy, yes?
So what is the environmental cost of shopping for gifts from overseas?
Unless stated otherwise importing a product from over seas will increase the items carbon footprint. The further it takes to travel, the more of the earths valuable resource it's using up.
It's not just overseas transport packaging we need to be aware of a spokesperson from Sendel, Australia's first carbon neutral postage service, explains:
Every year in Australia, about 37 million packages are sent person to person. That's about 1.2 packages sent every single second. Over the Christmas period, the average jumps by about 100,000 additional packages per day.
But is the delivery footprint really that massive? Well… yes. We know for sure that it's not just puffs of glitter that are coming out the back of delivery vans. The contribution of carbon emissions from delivery vans and trucks are very substantial.
Working with Climate Friendly and our courier partners, we calculated that one package, travelling from near Brisbane to near Perth (just over 4000 km – one of the furthest routes available), was responsible for about 3kg of carbon in emissions.
There is little information available as to where all of the packages travel, and the distance they travel, but if all 37 million packages took the route above, delivery would be responsible for about 111 million kg of carbon. Let's say these packages only travelled from Melbourne to Brisbane (just over 1700km by road), that's about 1.4kg of carbon emitted per package or 51.8 million tonnes of carbon pumped into the air. If you consider the average weight of an elephant it 7 tonnes… You'd need at least 17 times the world elephant population stacked up on top of each other to equal that weight of carbon released!
So what can we do to reduce our carbon footprint when we shop online this festive season?
Do your shopper research! Do some investigating and find out if your online store offers a carbon offset option, some of the more eco-minded ones do
Shop Local! You'll be reducing your carbon footprint dramatically, supporting local talent and putting money back into your local community.
We're in a climate emergency and it's going to take all of us to get out of it. That's why 1 Million Women is building a global community of women committed to fighting climate change with our daily actions. To join the (free) movement just click the button below!
---