A red heptagon with the words 'Stop Adani' written in the centre is a familiar sight in Australia. Contrasting the red icons signalling the flames that have spread across the country, this red shape is a symbol of hope for many, instead of the destruction that comes with coal mining and resulting climate damage, and it's gone global. Adani wants to build their coal mine on Australian land, but it's a global issue. After all, we all share one atmosphere. It doesn't matter where coal is mined or burnt, it hurts all of us.
The Adani Carmichael mine will be devastating. Alone it will add 4.6 billion tonnes of carbon pollution to our atmosphere, allow 500 more coal ships to travel through the Great Barrier Reef and destroy ancestral lands and water of Indigenous people. Adani has also been granted unlimited access to Queensland's groundwater for 60 years while Australia is suffering one of its worst ever droughts. And what's more, if the Adani coal mine goes ahead it'll open up the area to more coal mines.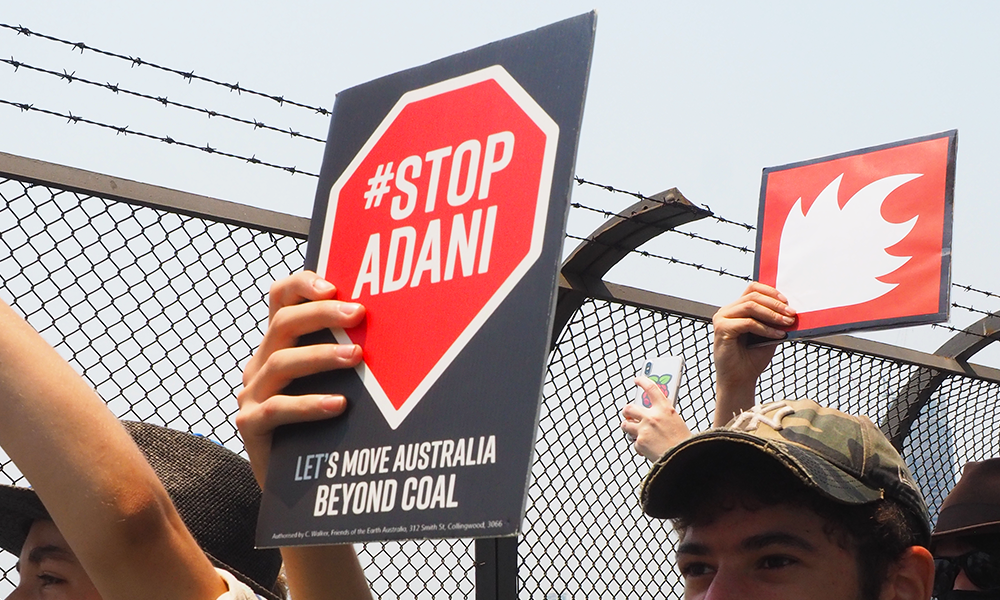 The Stop Adani movement has had big wins, urging business and banks to turn away from the Adani coal mine. Late last year the movement was successful in getting engineering consultancy GHD to say no to Adani and it did this through people power - protesting at offices, emailing and posting to social media. And now the movement is focusing on German engineering conglomerate Siemens, who have been contracted to build the rail signalling for the railway line that will service the Adani Carmichael coal mine. Without the signalling for the railway, the railway can't go ahead, meaning that Adani has no way of getting the mined coal to the port to be exported.
Protests were held across Germany in the lead up to Siemens' decision whether to stand by Adani or not and 57,000 Germans signed a petition calling on Siemens to choose a safe climate over Adani. The same weekend, tens of thousands of Australians marched for climate action and Greta Thunberg publicly called on Siemens to make the same decision. This is on top of thousands of emails, letters and social media posts urging Siemens' CEO Joe Kaeser to do the right thing.
Unfortunately on Monday the 13th of January 2020, Joe Kaeser responded that Siemens would go ahead with the Adani coal project.
But there's still more that we can do.

But first of all - let's just look back at what this movement has already achieved: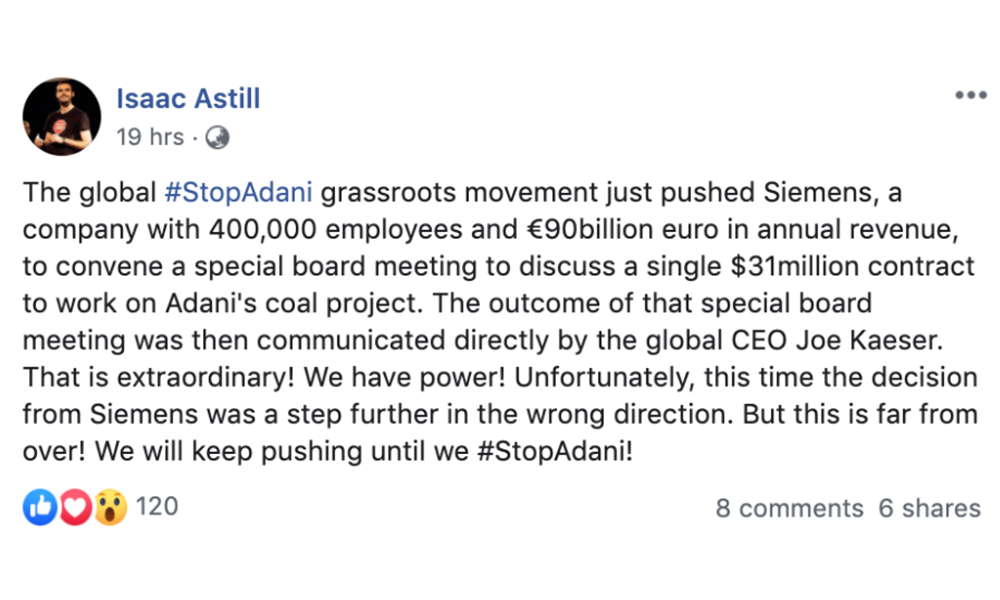 What's more - as soon as Joe Kaeser released the decision, 11 protests were organised in Germany, which then grew to 19!
A message on hope: Within hours after @JoeKaeser announced his disastrous decision to hang on to Adani, #FridaysForFuture in Germany had already set up 11 strikes in front of #Siemens offices for the next day.
As leaders keep failing, ultimately, hope derives from the people <3
— Luisa Neubauer (@Luisamneubauer) January 13, 2020
So if you read Joe Kaeser's statement, it sounds pretty straight forward, and you can see where he's coming from. But the reality is, a lot of the reasons just aren't right, and he's listened to the Australian government - (you know, the people who don't care at all about people in the pacific who's islands are going under water, who have known what was coming and let their country burn?). He also partly based his decision on consultation with Resources Minister Matt Canavan, who is a well known climate denier and pro-coal minister.
We're relying on people like Joe Kaeser to stay true to their word. This is what he said about climate action in 2015.
Depending on how much time you have, you could write Joe Kaeser an email directly to joe.kaeser@siemens.com, explaining what's wrong with his reasoning, or you could just do a simple post on social media talking about a few of the points, with the hashtag #SiemensFuelsFires. This hashtag is already trending across twitter and #StopAdani is trending in Germany!
Here are some talking points from Stop Adani to include in your email:
Siemens is ruining its reputation by siding with Adani instead of the Australian people. Australians are on the frontlines of climate change as huge climate induced bushfires impact upon millions of people, yet Siemens has sided with Adani and their climate-wrecking coal project.
Siemens climate policy is meaningless while it helps Adani to build their climate-wrecking mega mine and open up one of the largest unexploited coal reserves on earth.
The campaign on Siemens so far has shown the immense power of the Stop Adani movement that has mobilised tens of thousands of people on a global scale. Our movement is strong and united and not going away. We will continue to keep the pressure on Siemens and send a strong message to other companies that working on the disastrous Adani coal project is not worth the risk.
Siemens has ignored that fact that the vast majority of Australian's oppose the Adani coal project and that the #StopAdani movement has built the largest climate campaign in Australian history. Siemens has based its decision on the opinion of Resources Minister Matt Canavan who has close family ties to the coal industry.
Siemens claim that the Adani Carmichael mine was approved by the Wangan and Jagalingou Traditional Owners is outrageous and wrong. The W&J Traditional Owners have never given their free, prior and informed consent to Adani's mine and have run a long and courageous campaign to defend their ancestral lands and waters from Adani's coal mine. Wangan and Jagalingou Traditional Owners have fought Adani in the courts and are continuing to resist Adani despite Adani bankrupting W&J senior spokesperson Adrian Burragubba and filing a court order making W&J people trespassers in their own country.
Siemens claim that it has retained the right to pull out of the project if Adani violates 'very stringent environmental conditions' completely ignore Adani's appalling environmental track record. Adani is a serial offender when it comes to breaching environmental conditions, and is currently in court for breaking QLD laws. Adani's coal port at Abbot Point has already led to coal sludge pollution in the Great Barrier Reef World Heritage Area and nationally significant Caley Valley wetlands. If Siemens are genuinely committed to best environmental practice they should pull out of the project immediately.
The best thing Siemens could do to help bushfire affected communities would be to rule out working on climate wrecking coal projects. Siemens CEO Joe Kaeser has asked Siemens Australia to come up with a proposal on how the company can help rebuild destroyed infrastructure in coastal and regional communities but his decision to help build Adani's mega coal project is a kick in the guts for fire affected communities who are demanding action on climate change and that means stopping new coal projects.
To give your email the best chance of getting through, don't use the word Adani in the subject line and refer to "rail signalling for the railway line servicing the Carmichael mine" in the email body.
Stopping Adani is a global fight that needs everyone's voices. We've been able to delay the building of this coal mine again and again and we've never given up. We need to keep the pressure on Siemens. Over 60 companies have refused to finance or work on the Adani coal mine so far and together we can help add Siemens to this list!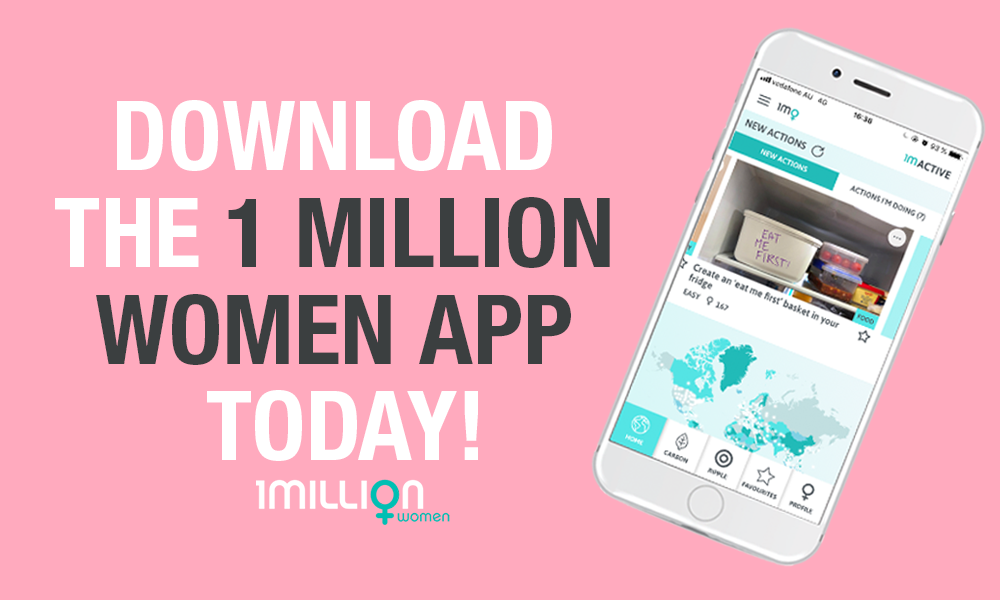 ---