As children, teenagers and young adults living at home, we respectfully live by our parents rules. Some of us may be lucky enough to have environmentally-aware and sustainably-minded parents, but this is certainly not the case for all. And it can be a challenging task to live with family members who are less committed to sustainability. So how can we implement sustainable practices at home and encourage our parents along the way?
When living at home, it is generally our parents who make the big decisions regarding electricity, banking, investments and food choices. As the kids (no matter how old we may get!), we will likely not be able to create massive change in these areas at first, or perhaps until we live on our own. However, there is an incredible list of actions we can take right now to transform our households into sustainable homes. And making these changes now will set a path to a more sustainable future!
Young people have the power and responsibility to make our homes more sustainable - a survey by HiPP Organic revealed 57% of parents believe their children know more about sustainable living than they do. Not only that, over half of parents said they had been taught something new about the environment by their children. And lastly, 72% of parents had been reprimanded by their children about an unsustainable practice, such as using too much water, plastic or not recycling correctly.
Here are some practical steps we can take at home:


Recycling
Take a few minutes out of your day to sort the recycling and ensure everything is going in the correct bin. Check out a recycling guide for your local area if you are unsure. For example, this is City of Sydney's guide.
Compost
Start a composting system! This is one of the best ways to deal with food waste, and you can try to get the whole family involved. Check out The Compost Revolution to get started.
Reusable products
Invest in reusable products for your household - and even gift them! For an easy swap, encourage turning away from glad wrap and paper towels, and replacing them with containers and reusable towels.
Cleaning
Offer to help with the cleaning, and make your own natural products for the family to use. Tip: white vinegar and baking soda cleans most things!
Cooking
Offer to cook a dinner for your family each week - and make it a vegan, zero-waste one! Creating a meat-free Monday (or other day) routine is a great sustainable habit for the family.
Movie night
Ask your family to watch a documentary together - such as Life on Our Planet which is newly released on Netflix. This may have an eye-opening effect.
Gardening
This also doubles as a great bonding activity. Take advantage of weekends and school holidays as a family to start a veggie patch and grow your own food.
Chores
Offer to be the person who turns the dishwasher on when it's completely full! Suggest using the cold wash on the washing machine, and hang your clothes to air dry.
Of course this is not an exhaustive list - but the practices above may come to influence the whole family.Perhaps a more difficult task is getting parents on board with our sustainability mission at home. But parents often surprise us, being more open minded and willing to change than we ever expected!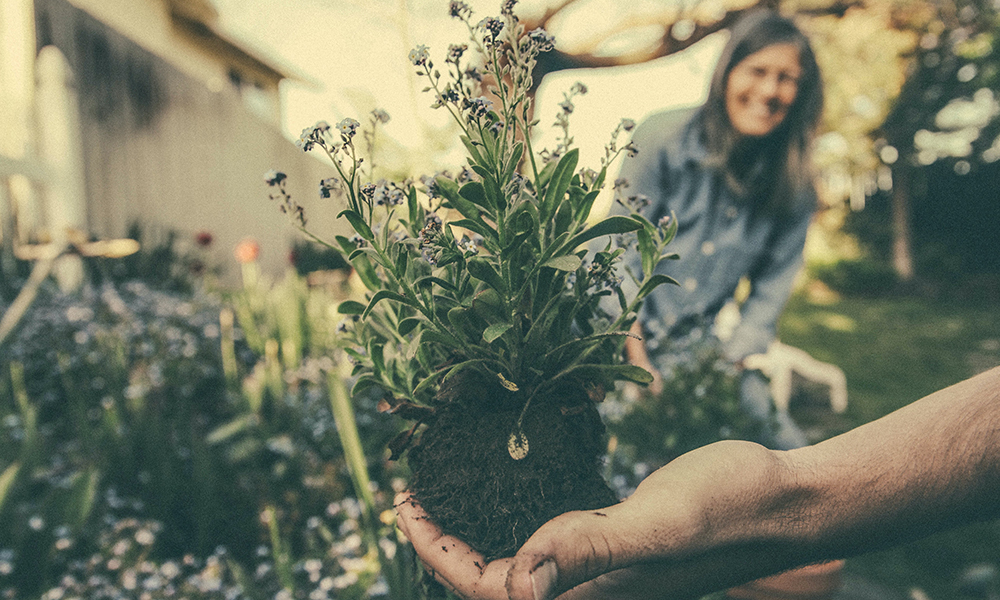 Here are some tips to encourage your parents to act more sustainably:


Lead by example
Taking time to put sustainable practices in place for the entire household reflects your passion and self-motivation, and will likely be respected by parents.
Conversation
Have meaningful conversations with your parents about why sustainability matters to you and what it means for your future.
Make things easy
Help out with chores and make living sustainably easier than it was before.
Compromise and cooperate
Be patient and calm - don't argue or be forceful with your parents. Change takes time, and requires compromise and understanding on both sides.
Sell it!
Talk up the economic benefits and long term-savings of sustainability. Talk up the advantages of certain products; for example a safety razor vs a plastic razor for a clean shave.
Personalise
Reframe sustainability and connect it to something your parents care about on a personal level. If your parents love animals, connect sustainability to animal rights!
Many of us are passionate, enthusiastic and positive about sustainability and chances are that parents will appreciate and respect this self-drive and initiative. What's more, formulating these habits whilst young sets us up for a bright sustainable future. So, do not be disheartened if your parents are not as sustainable as you. Use the blank slate as motivation to work hard and slowly transform your household into a clean and sustainable home!
Written by Grace Robinson-Tagg
Grace Robinson-Tagg is a final year university student who is passionate about sustainability, climate action and environmental justice. She also loves music, the beach and watching vegan cooking videos. She is currently interning with 1 Million Women.
Header image credit: alschim.com on Unsplash

---