Written by: Steve Vanderheiden, Associate Professor of Political Science and Environmental Studies at University of Colorado Boulder and Professorial Fellow with the Centre for Applied Philosophy and Public Ethics (CAPPE) at Charles Sturt University
Dr. Seuss' The Lorax explores the consequences of deforestation and the environmental costs of development. It concludes with the Once-ler, the narrator of the story who is principally responsible for deforestation of the decimated Truffula tree, entrusting its final seed to a young boy.
He implores the child,

"Grow a forest. Protect it from axes that hack. Then the Lorax and all of his friends might come back."
- -
The Once-ler, wracked by guilt for his complicity in this environmental disaster, passes along responsibility for reversing the damage done by his generation to a child. The Lorax suggests the young take on duties of planetary stewardship where adults have failed.
Is this fair?
Perhaps the generation responsible for mucking up the planet has lost its moral authority to try and save it. So the task of conservation is inherited by those with a longer-term stake in its future.

That adults might vest hope for a better planet in our children is both edifying and deeply troubling. Edifying because the environmental record of the world's children bests that of adults by default. The young have not yet begun to reproduce the patterns of behavior that implicate their parents – resource depletion, biodiversity loss, climate change...

Troubling because they may reproduce them in future. We cannot realistically expect young people socialised into a world of willful environmental neglect to behave much differently than their parents have. Adults cannot so easily absolve themselves of the responsibility of addressing environmental harm they have caused.
Rather than saving the planet, a more modest objective might be to refrain from making it much worse for our children. Even this is a daunting prospect. Patterns of energy use dependent on fossil fuels all but guarantee that global temperatures will continue to rise.
For most, climate change is no longer a debate about "if" but "how severe?"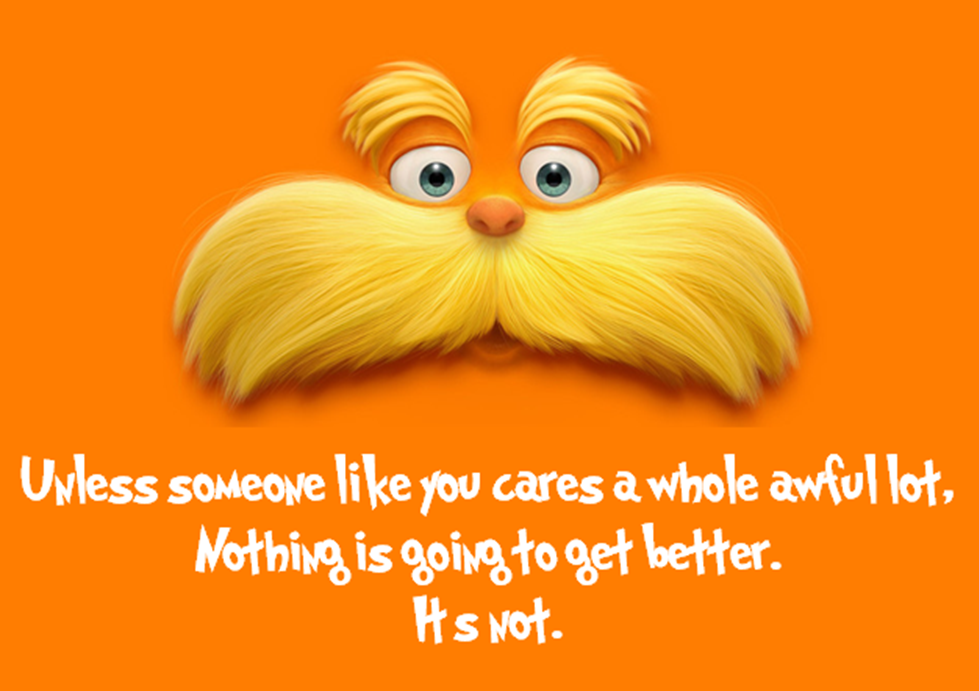 We may still hope to make the planet better for our children in other ways.

For instance, by adding to the richness of human culture and the stock of beneficial technologies. When it comes to climate though, a more appropriate aim might be to refrain from chopping that last Truffula tree.
To preserve our remaining forests so our children might be able to see the proverbial Brown Bar-ba-loots, Swomee-Swans or Humming Fish in their native habitats rather than natural history museums…
Read the full article at The Ethics Centre website here.
1Million Women is more than our name, it's our goal! We're building a movement of strong, inspirational women acting on climate change by leading low-carbon lives. To make sure that our message has an impact, we need more women adding their voice. We need to be louder. Joining us online means your voice and actions can be counted. We need you.
---