Lemon Myrtle: Backhousia citriodora
Lemon myrtle tea is my favourite way of using these exquisite smelling leaves. Previously I had to pick mine from my parents' garden, but recently I bought my own tree and am growing it in a large pot. It's doing well, and has put on a lovely display of cream flowers for me over Christmas. So if, like me, you love lemon myrtle but don't have much room in your backyard, try growing one in a container. They look and smell divine!
Description
Lemon myrtle is a rainforest tree, native to sub-tropical Queensland, growing 6-8 metres high, with a width of 3-5 metres. It has attractive dark green leaves and a low-branching habit and is adorned with clusters of white flowers in summer. Cinnamon myrtle and aniseed myrtle are two close relatives and all can be used in cooking.
Growing
You can grow a lemon myrtle as a medium sized tree, a tall hedge or in a large pot. It will tolerate full sun to part shade, and requires protecting from the frost. Provide moderately fertile, well-drained soil that is slightly acidic (pH 5.5-6.5). This tree has relatively few issues with pests and diseases although it can suffer from myrtle rust. The seeds have a low germination rate, so it is best propagated from cuttings taken in March.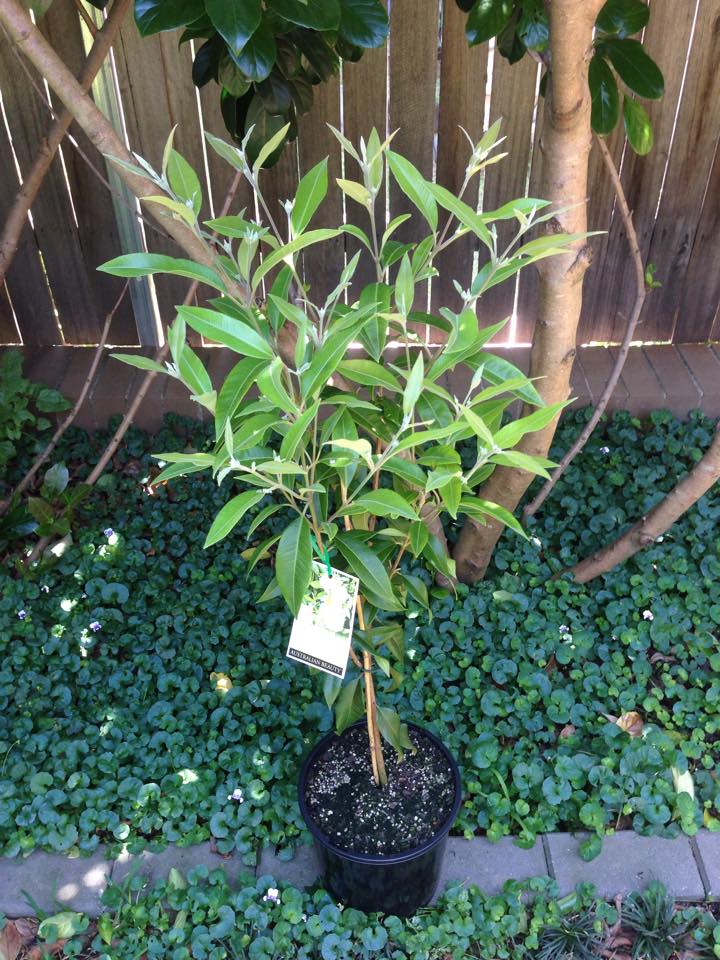 Harvesting/storage
Leaves can be harvested all year round and can be used fresh, dried like a bay leaf, or ground. The distilled citral oil from this plant, which has a lemon-lime scent is used to make cosmetic products such as hand creams and soaps. Fresh leaves can be stored in a container in the fridge while dried leaves are best stored in a glass container so they don't lose their aroma.
Uses
With their dense foliage, they make a great screen and are also an attractive feature tree. They are a delicious food flavouring particularly for fish dishes, biscuits and desserts, and the dried leaves can be used to infuse olive oil. My favourite use is simply making a herbal infusion for tea. Lemon myrtle is reported to have anti-fungal, anti-viral and calmative qualities. Two of the ways indigenous Australians used lemon myrtle is wrapping it into paperbark and using it to cook fish, and breathing in the crushed leaves to treat headaches.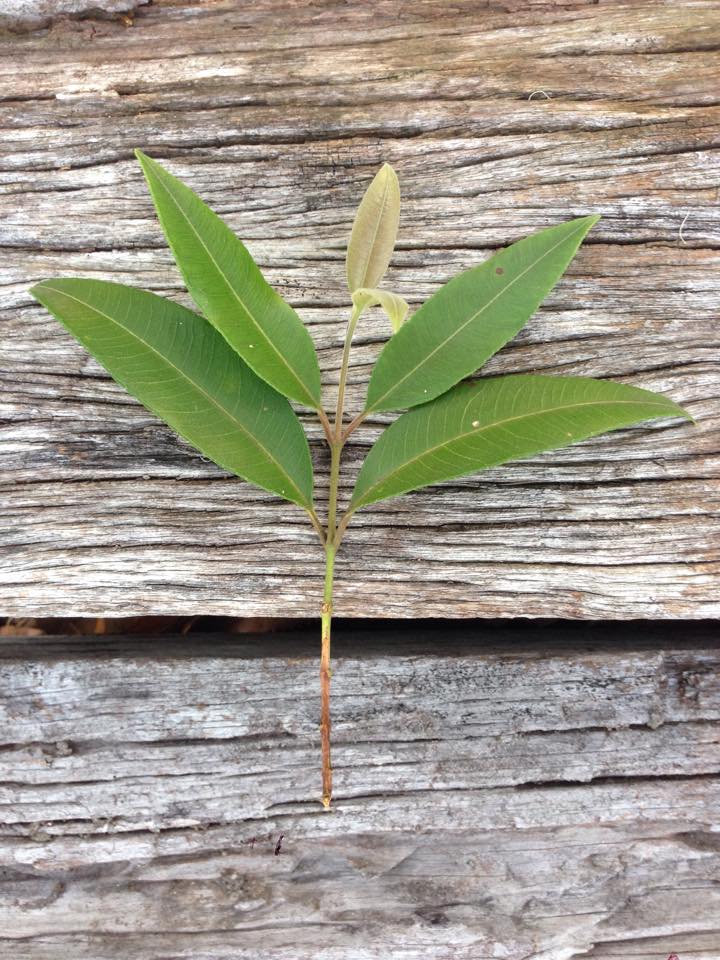 Where can you buy plants?
Lemon myrtle trees can usually be sourced from your local nursery. If they are not there, ask if they can be ordered in, visit a native Australian nursery or order plants online.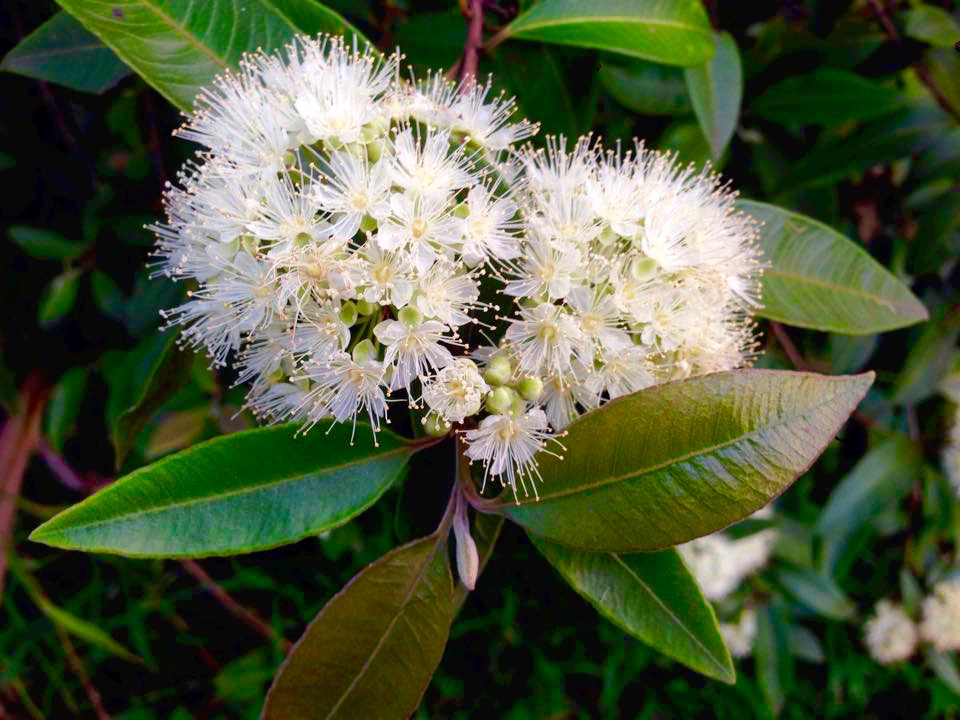 Cinnamon myrtle Backhousia myrtifolia
Elemicin is the main essential oil in the leaves of cinnamon myrtle and this is also common to nutmeg. Use anywhere cinnamon flavour is needed as well as in curries and rice dishes, or try as a herbal infusion for tea. Trees usually grow around 7 metres high.
Aniseed Myrtle Backhousia anisata
Use the leaves in place of star anise or fennel in cooking, either fresh or dried and ground to a fine powder. The oil is thought to have anti-bacterial and anti-fungal properties. Trees grow to around 10 metres.
Read this next: 10 Ten Native Foods You Need in Your Kitchen
Try this next: [Recipe] Native Wattleseed Ice Cream
1 Million Women is more than our name, it's our goal! We're building a movement of strong, inspirational women acting on climate change by leading low-carbon lives. To make sure that our message has an impact, we need more women adding their voice. We need to be louder. Joining us online means your voice and actions can be counted. We need you.
---