We're all going to be spending a lot of time indoors and away from our friends but lucky for us, we have books to keep us company. Who doesn't have a stack of unread books next to their bed? Or 10 books on their 'want to read' list on goodreads? Now is the time to turn to books! Here are some of our top picks of books that will teach you about our planet and arm you with knowledge to propel climate movements forward!
The Hidden Life of Trees by Peter Wohlleben
This book will fill you with awe and love for the natural world. It really brings home how amazing the Earth is - it even had one 1MW team member apologising to a tree after mindlessly picking a leaf off its branch. Peter Wohlleben gives us a look at the secret life of trees, it's a fascinating journey to the forest world with all its magic and beauty. You will learn what the trees feel, how they communicate with their roots, use mushroom networks and other senses like smells and taste to identify prey! You will never go for a bush walk the same way after reading this book. If you want a break from the human world then immerse yourself in this interesting read!


Part memoir, part toolkit, Every Woman's Guide to Saving the Planet is 1 Million Women Founder, Natalie Isaacs' inspiring story of how she started a movement of over 950,000 women and girls. It's also full of practical tool kits for reducing your carbon footprint and mobilising your community - it'll inspire you to start making plans and making lifestyle changes, another activity to keep you busy at home if too much boredom is creeping in! With loads of tips, tricks, easy-to-understand info graphics and an inspiring can-do message, this book is perfect for people who want to start making a difference!
Trick Mirror by Jia Tolentino
Trick Mirror is thought provoking and addictive - the perfect combination for when you're spending time holed up at home. The book is a series of essays by Tolentino, who writes for the New Yorker. She tackles self-delusion alongside the many aspects of 21st century life that can make us confused, walking contradictions, including everything from social media to barre classes and chopped salads. What was particularly interesting and will pique the interest of the 1MW community are her essays on our economic systems and feminism, discussing how current economic and social systems keep us in destructive loops, and how 'pop feminism' has taught us to value individual success at any cost while distracting us from uplifting women collectively. The essay are strong, well researched and relatable. They'll spark new ways to think about the intersection of economics, feminism and climate action. The best way to do Trick Mirror is to have a friend read it at the same time so you can chat about it together, whether that be over text or over skype at the moment! The conversations you'll have will be just as thought provoking as the book itself!
The Future We Choose by Christiana Figueres and Tom Rivett-Carnac
We could all use some optimism right now and there's no one more optimistic than Former UN Climate Chief Christiana Figueres and Tom Rivett-Carnac. They even have a podcast called outrage and optimism! And these two know climate action inside out - they've both been working in the climate space for decades. The Future We Choose lays out two futures - one where we keep going as we are, and one where we take drastic action and create a safe climate, planet and future. The authors also show us how we can reach this bright future. It's an empowering book that shows us how we can reinvent ourselves through the climate crisis.
This Changes Everything by Naomi Klein
This book is a hard hitter and mainstay on the read lists of environmentalists and climate warriors. Naomi Klein sets out to tackle myths around economic growth and climate change, showing readers how global heating is all about capitalism. It's incredibly well researched, and many of the stories left us open mouthed and gasping in disbelief. At some points in the beginning, the bad stories can be overwhelming, but don't worry, it's not all doom and gloom - Klein also talks about how we can win, and writes about inspiring movements that are fighting (and already winning) campaigns to keep fossil fuels in the ground and build a regenerative future. This is a great one for anyone who wants to better understand the grip the fossil fuel industry has on the world, as well as a road map for how we go forward.

'The Call of the Reed Warbler: a New Agriculture, a New Earth by Charles Massey
This book is a passionate call to action against the kind of farming that is wreaking havoc on our natural landscape. Positive and uplifting in tone, Massey takes the reader on a journey through the commercial-scale farms of people who are bravely pioneering innovative techniques that work with nature, not against nature. Massey has documented the return of vibrant ecosystems, bringing balance and health back to degraded landscapes, land that holds moisture in the soils despite the ravages of drought, insects and animals that form their own natural pest control web, and farmers who are nurturing closer, and happier relationships with nature.
While 'urban' and 'rural' are often pitted against each other as opposites, the line between them is arbitrary. Everything is connected. We city slickers have a vital role to play in supporting the kind of sustainable agriculture that our planet desperately needs.
Resisting the Attention Economy: How to do nothing by Jenny Odell
Odell writes about how the attention economy has transformed how we understand productivity, while shining a light on all the different factors that try to grab our attention. Through this discussion, she also shows us how to connect with the environment, calling on readers to focus on their natural surroundings. Many of the chapters in "How to Do Nothing" consist of Odell methodically setting out an idea that's key to her philosophy and among the most important is refusal. She vividly illustrates the value of refusal through a variety of disciplines. Refusal, she writes, was exemplified by the Greek philosopher Diogenes, whose life's work was to point out the absurdity of conformity. There's a lot we can learn about the philosophy of refusal and apply it to our lives, climate movements and quests to consume less. This connection is clear in the book when Odell outlines how refusal was the fundamental act undertaken in 1934 by a longshoremen's union that led to a strike that spread from the Bay Area to ports throughout the West Coast.
Recently read a great book? Share it in the comments, we'd love to add it to our reading list and we're sure there are lots of book hungry people just waiting for more suggestions at the moment!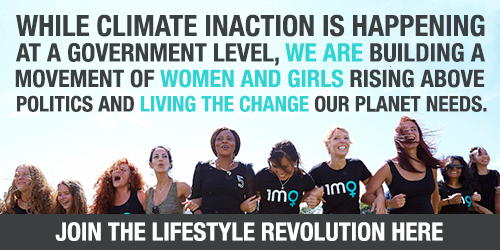 ---