"We are experiencing a surprising uptick in global insecurity... partially due to our inability to manage climate stress." - Columbia University professor Marc Levy
An unprecedented 59.5 million people around the world have been forced from home as a result of conflict and persecution (UNHCR). Roughly 3.88m are from Syria.
This powerful comic produced in partnership by Years of Living Dangerously and Symbolia Magazine looks at one of the hidden issues behind the Syrian conflict and surge of refugees: climate change.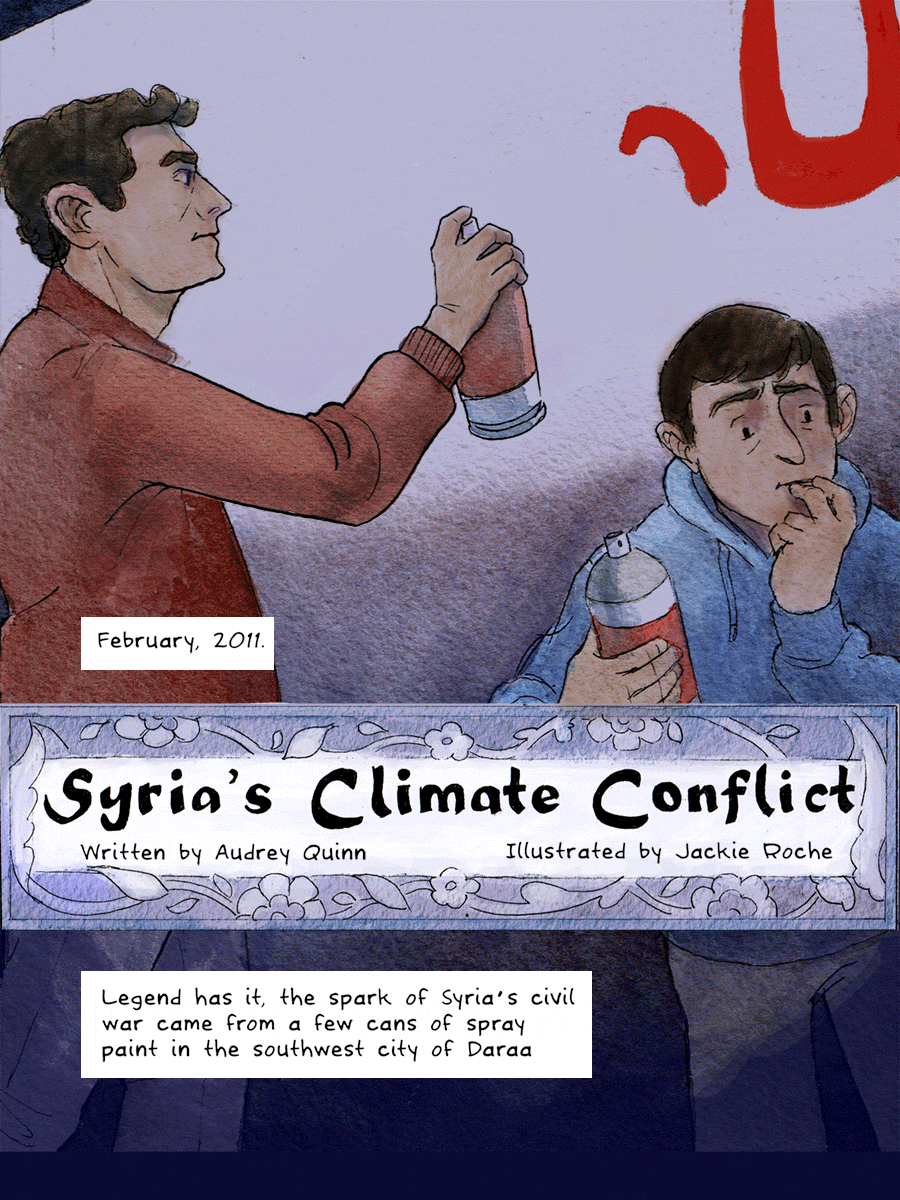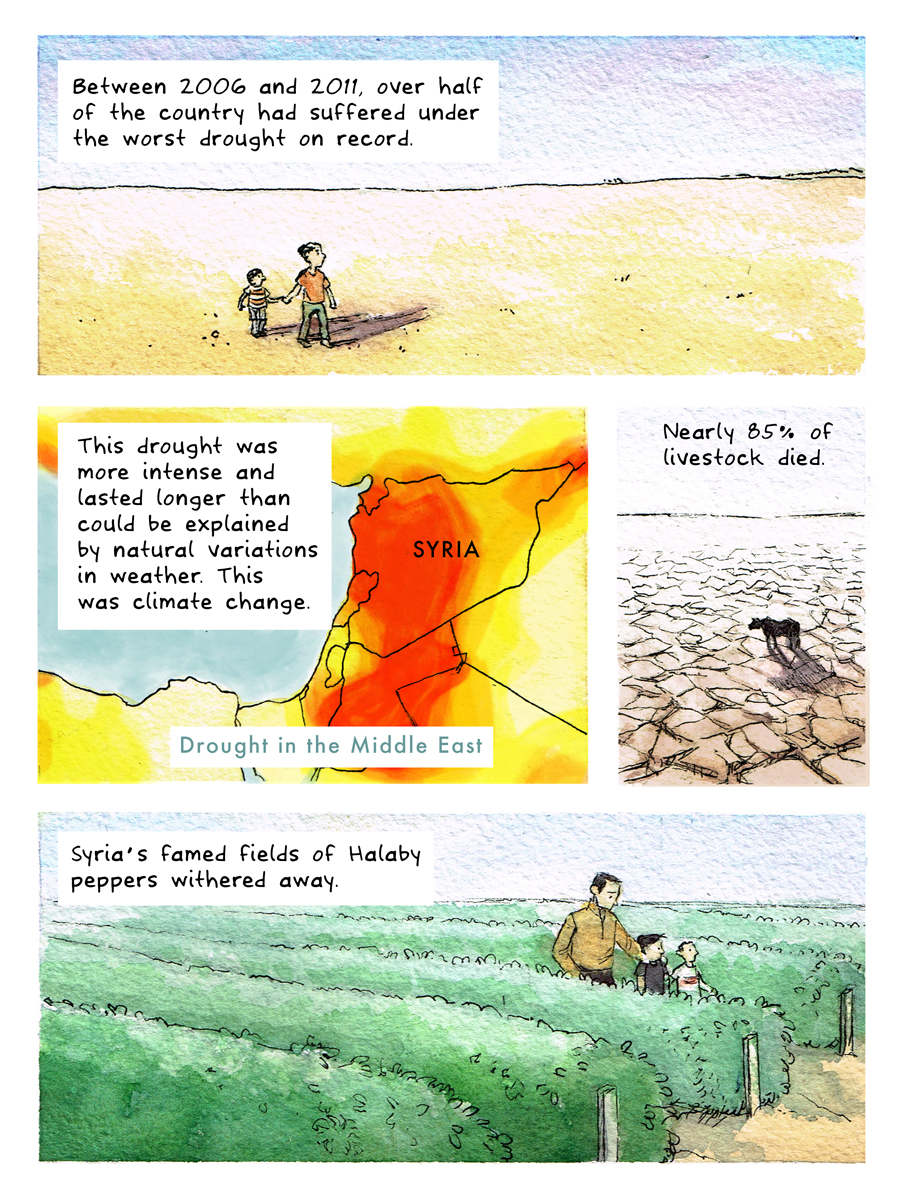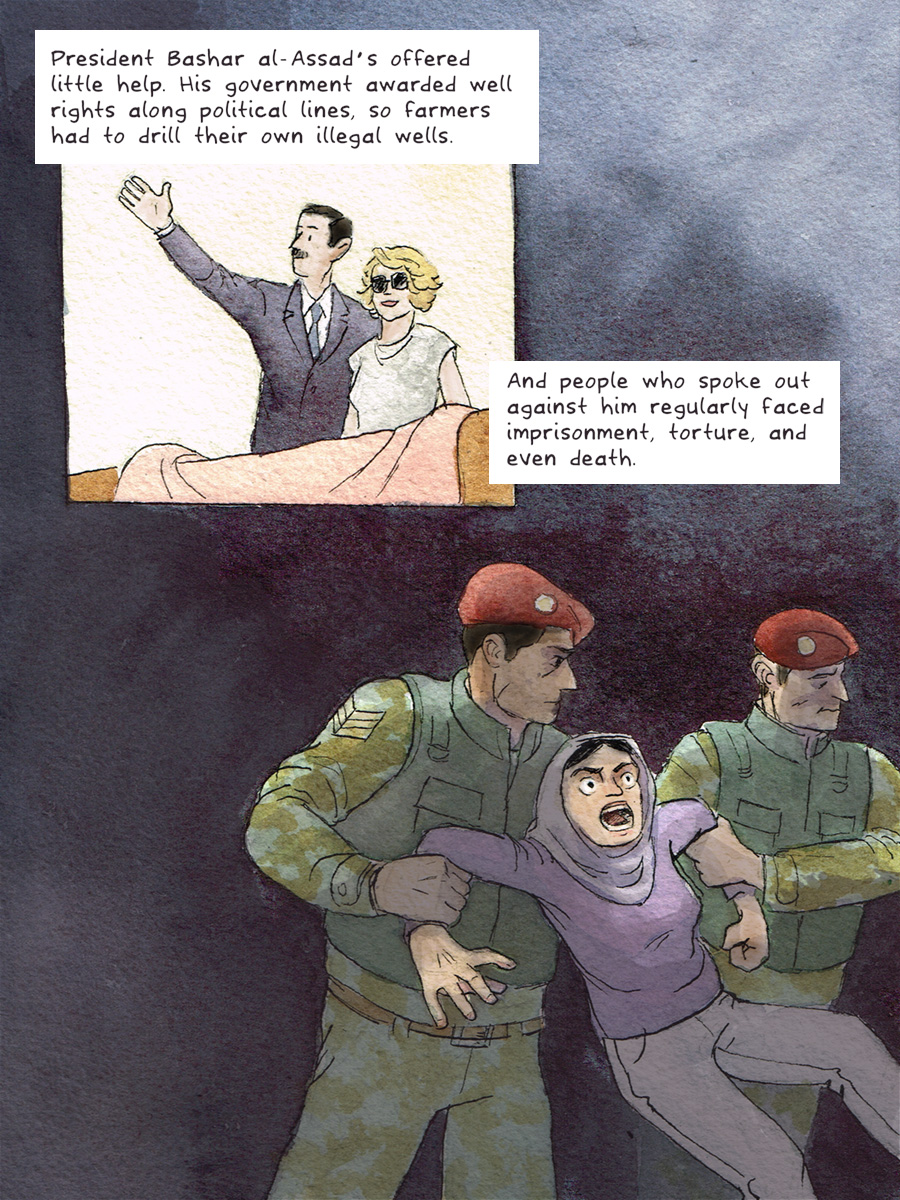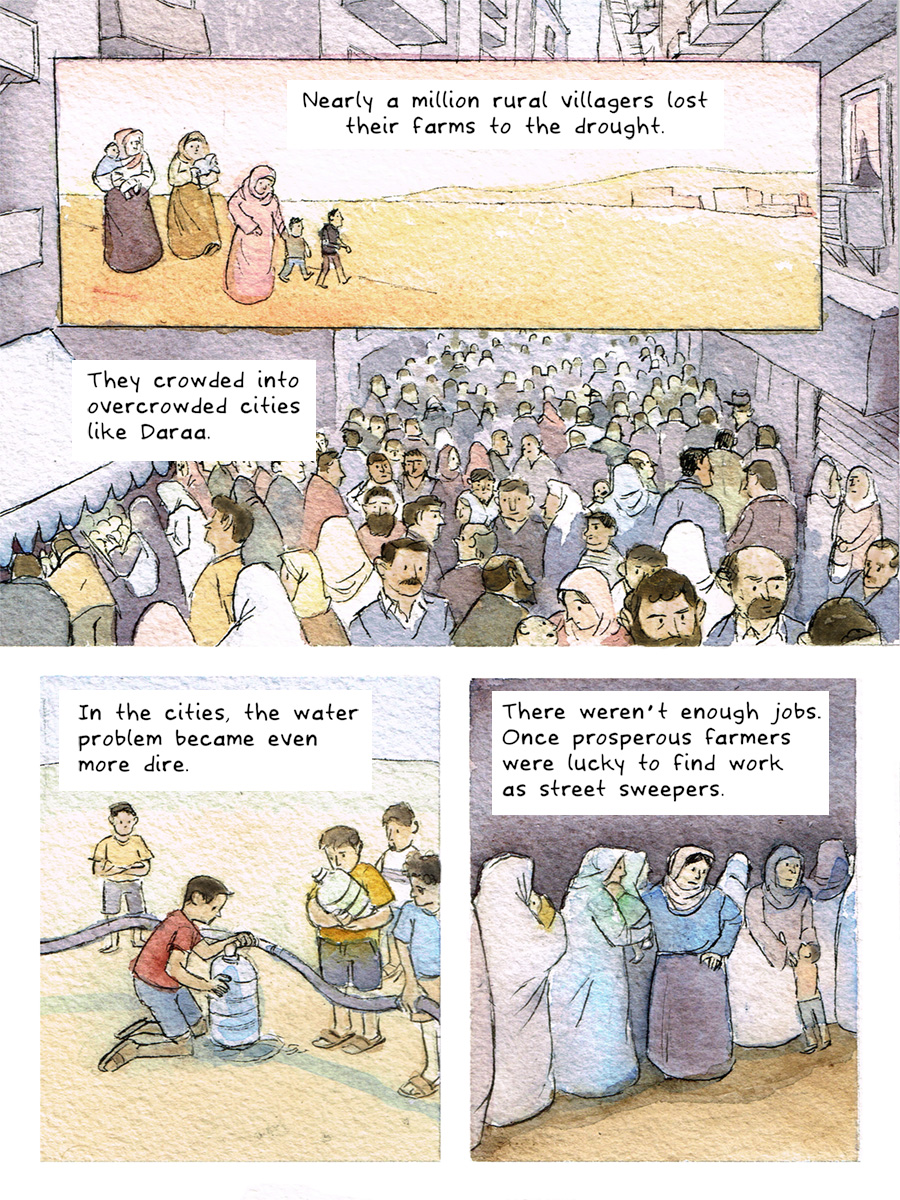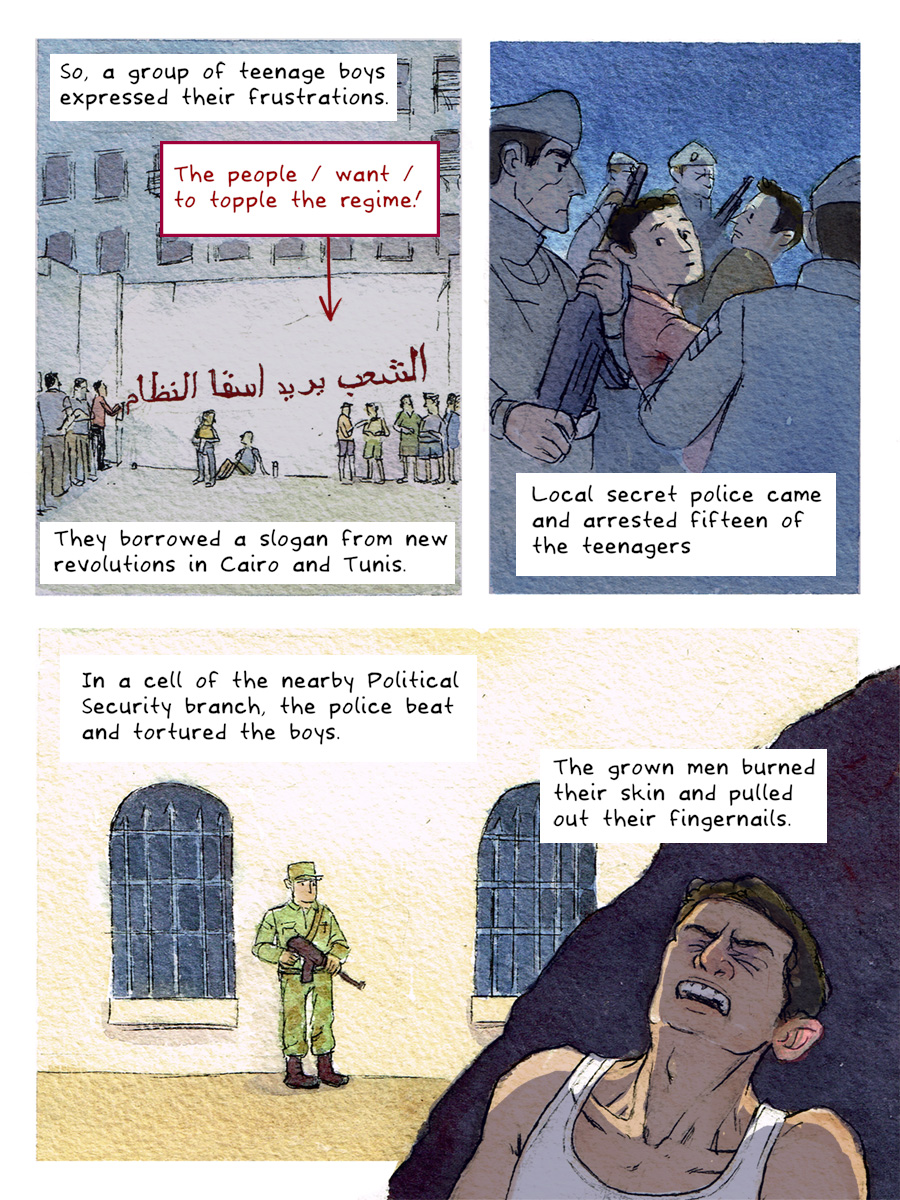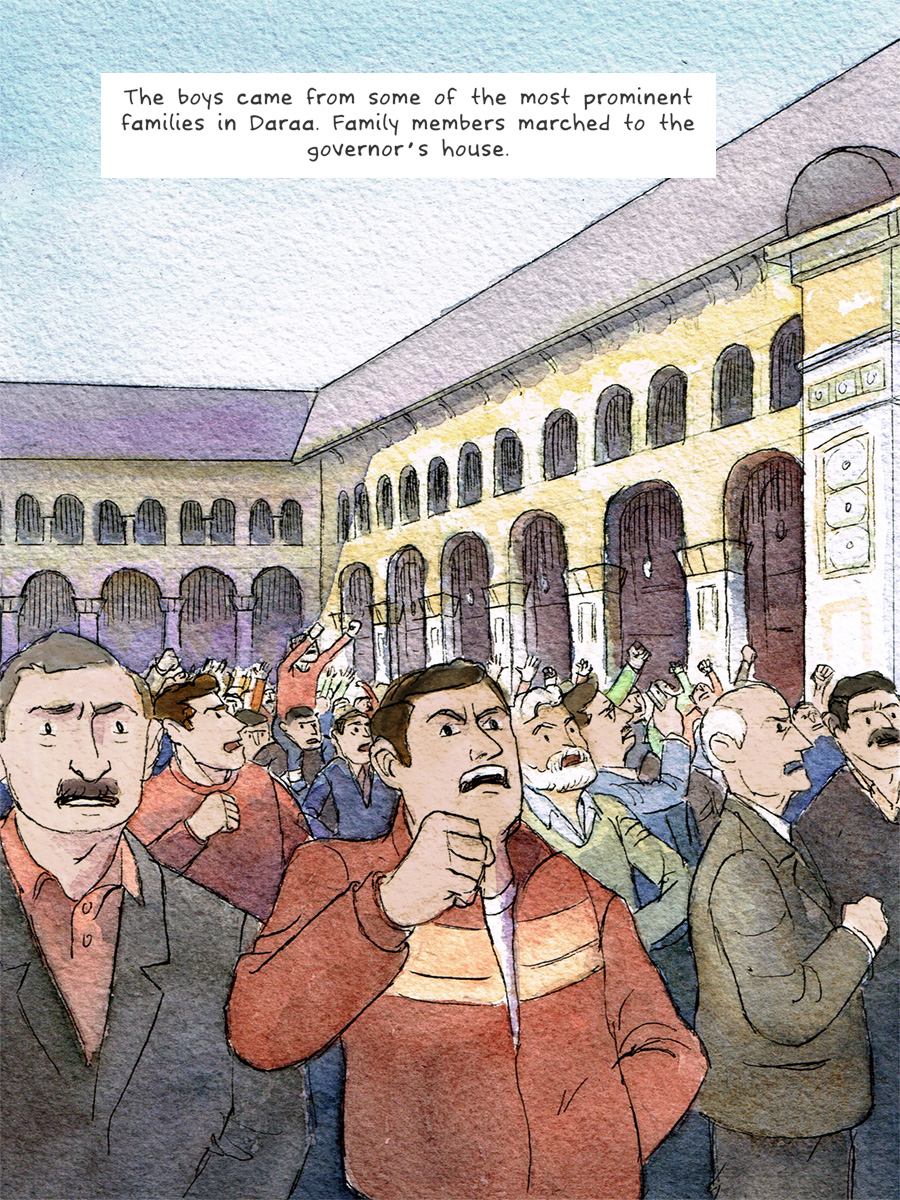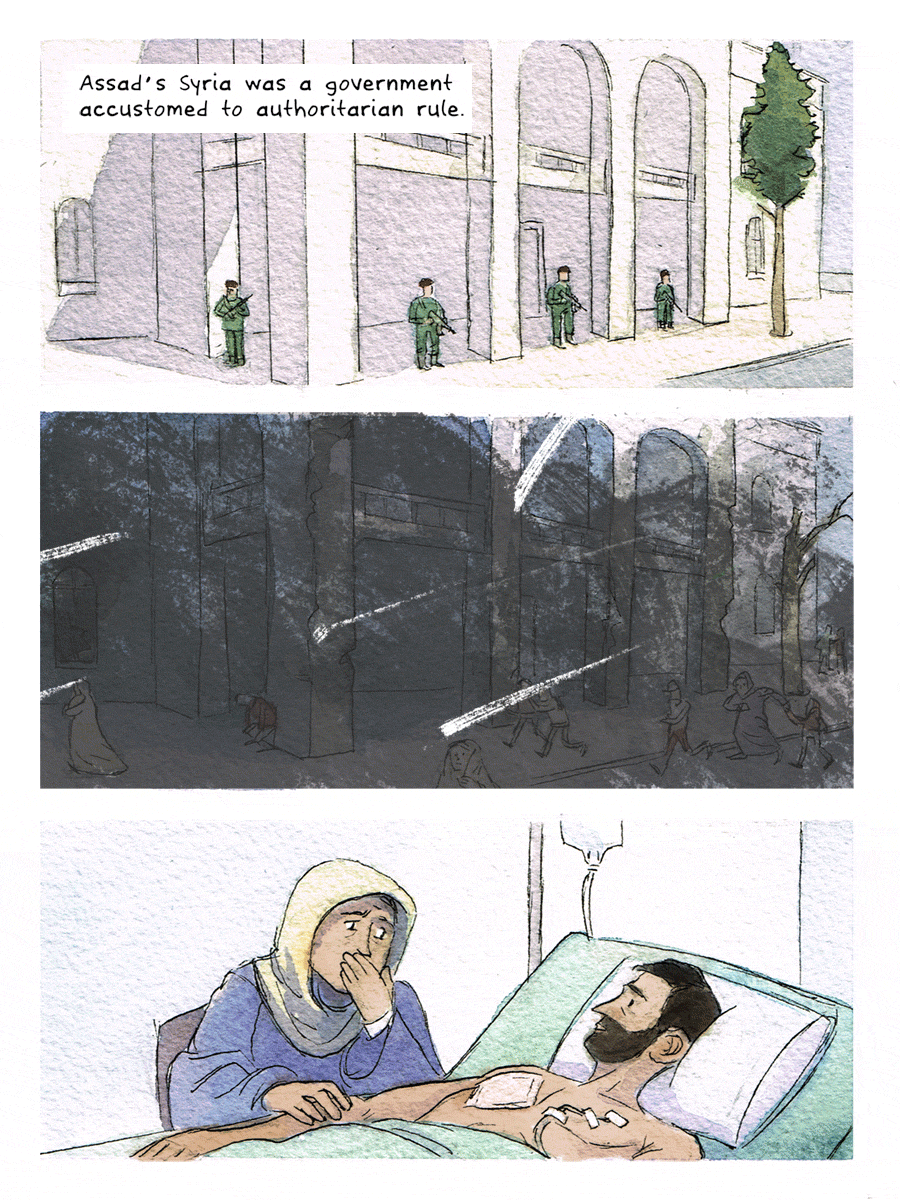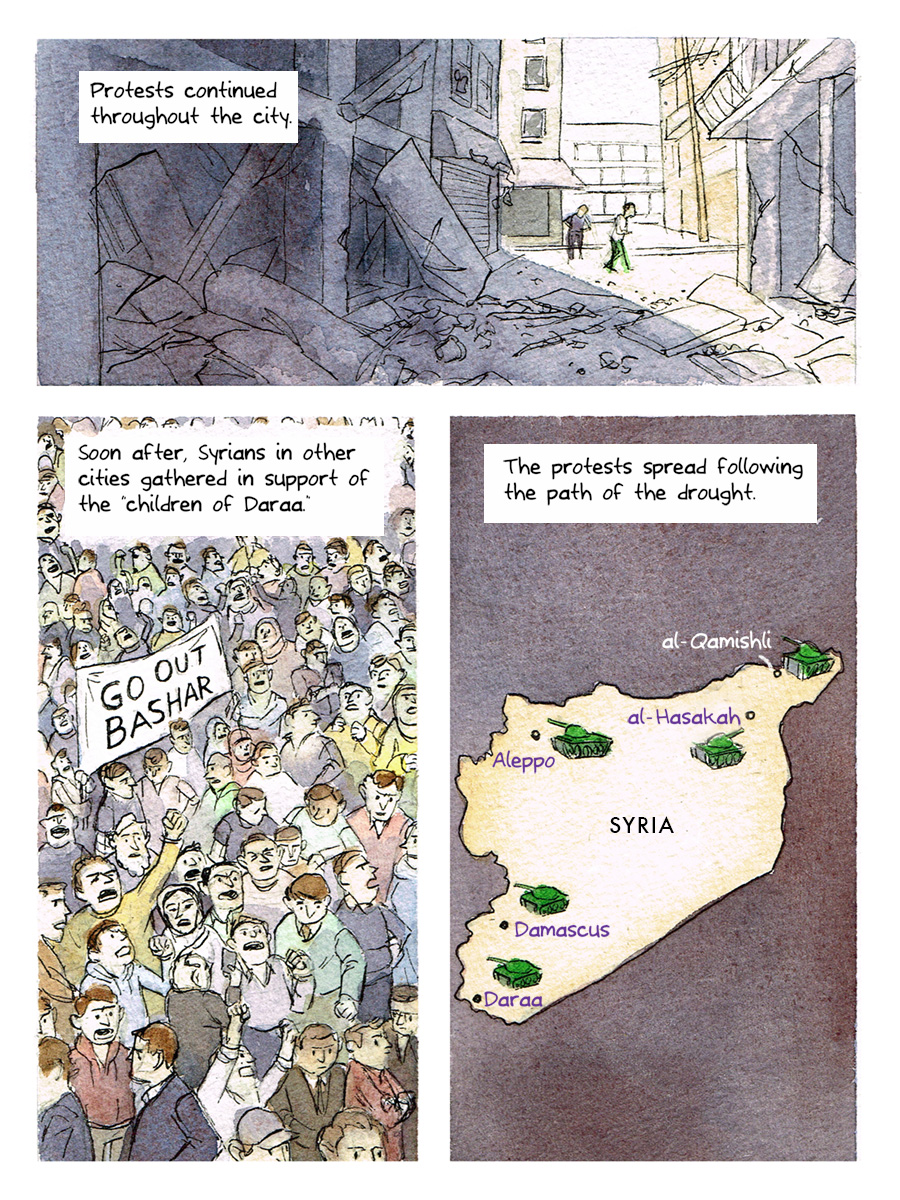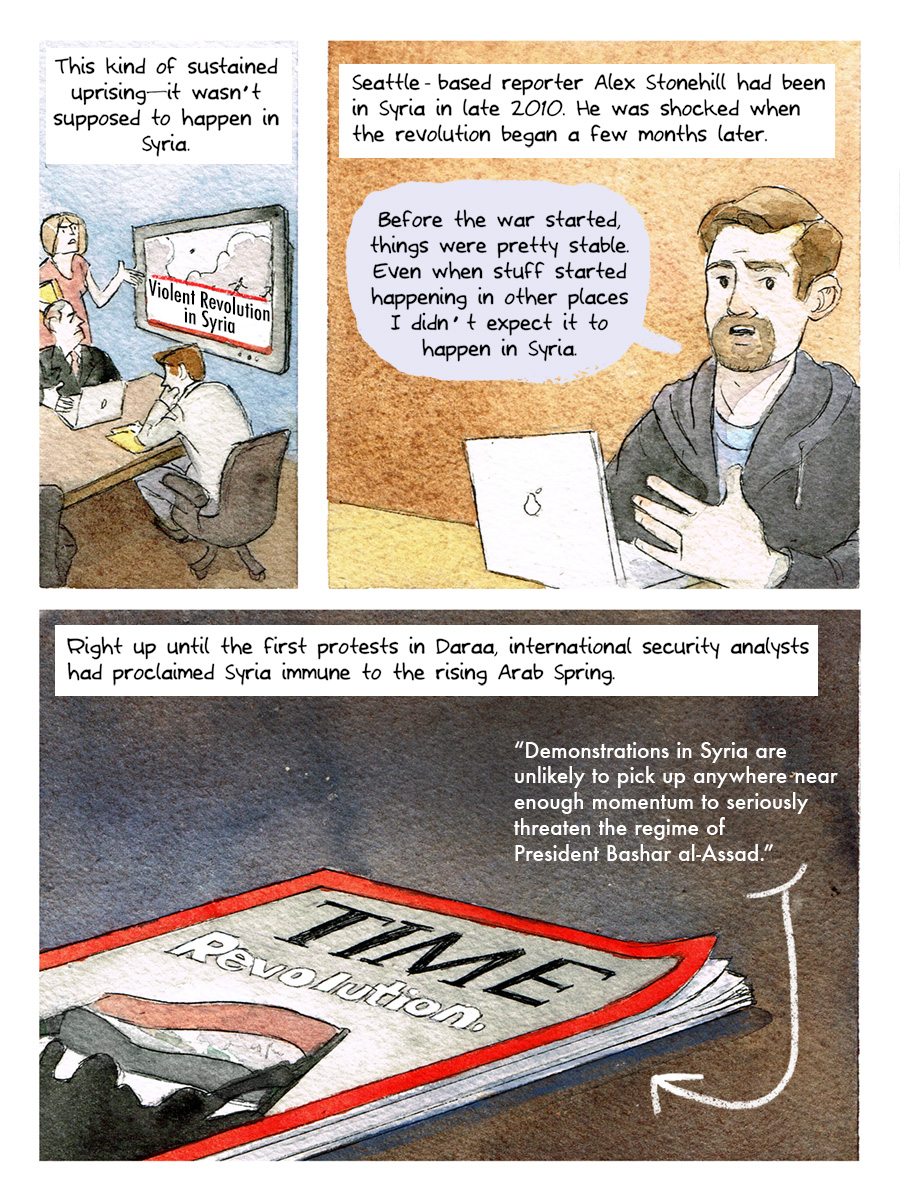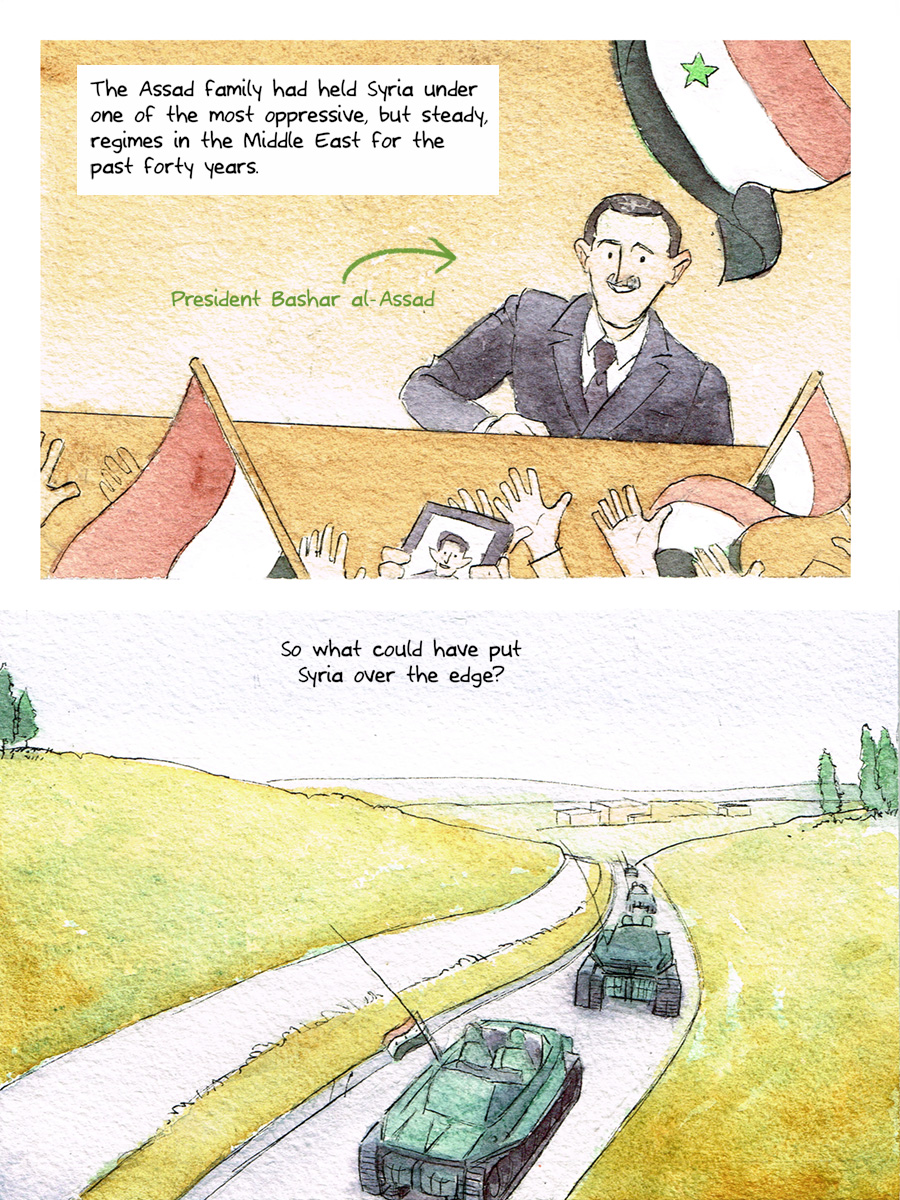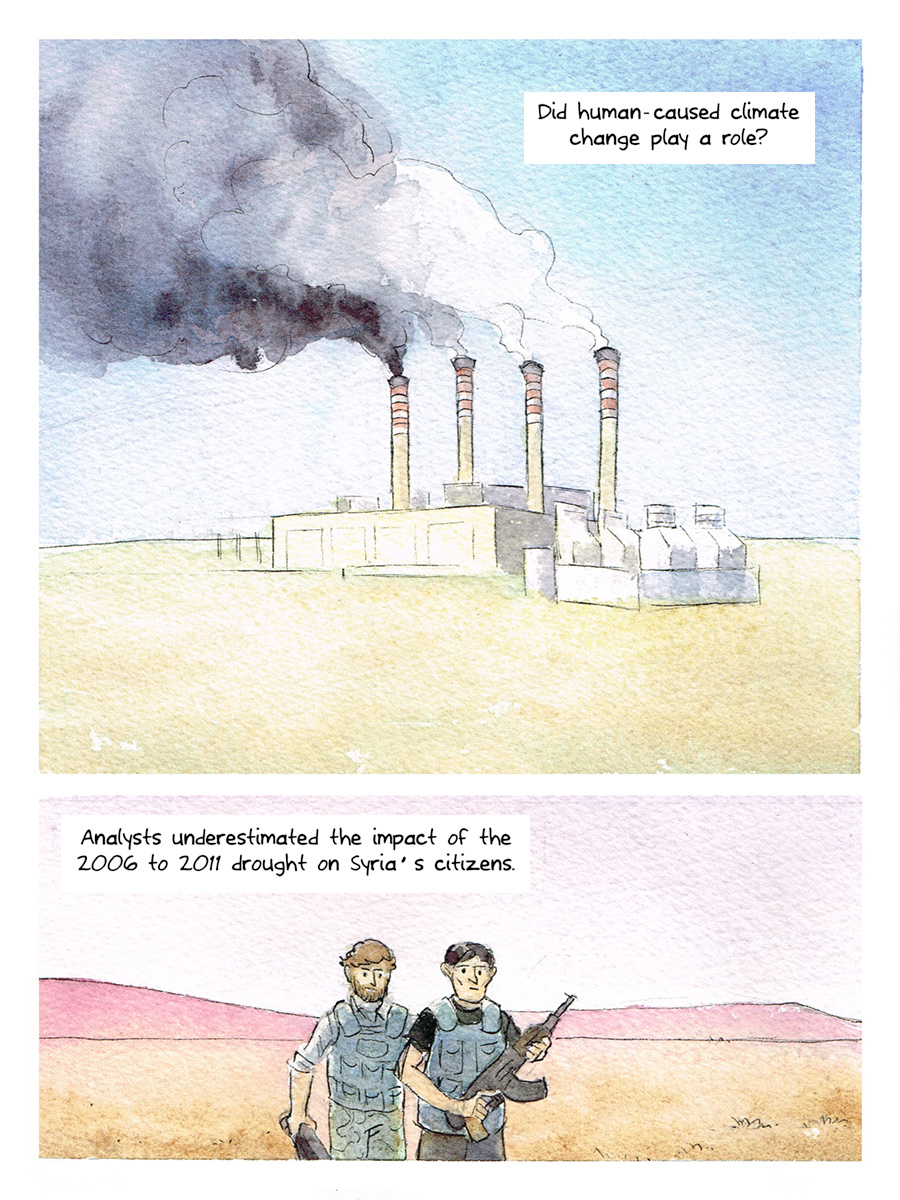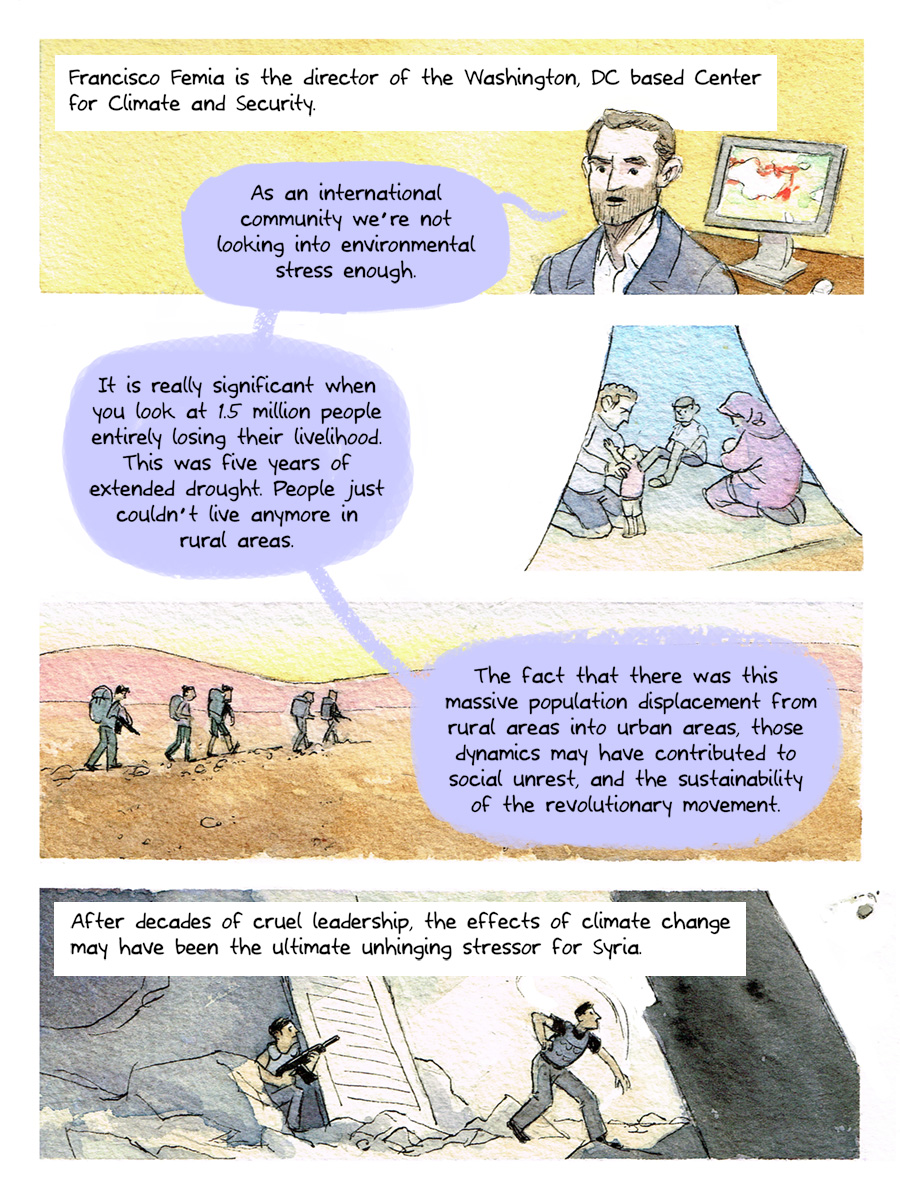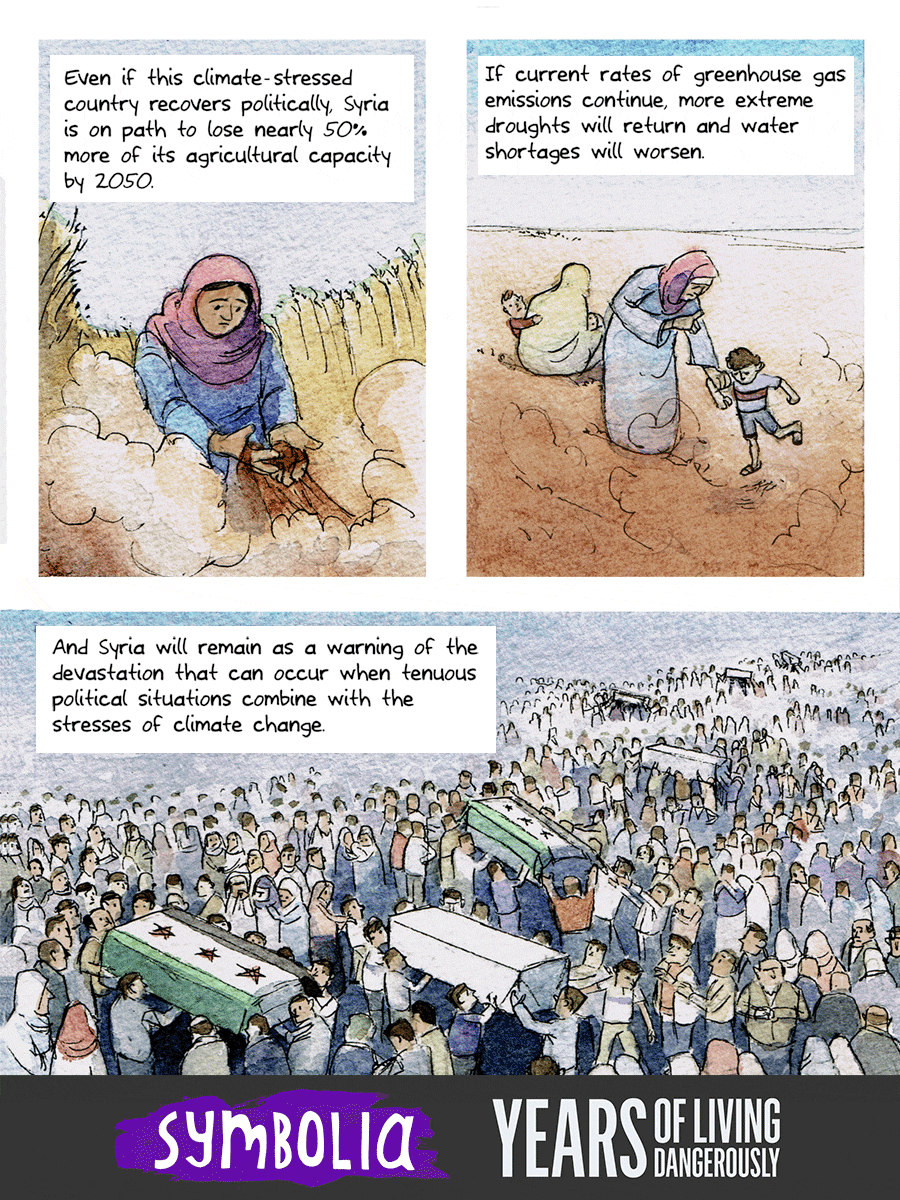 The link between climate change and humanitarian crises is becoming more evident. It's not enough to just talk about ending conflict.
"A lot more attention has to be paid to putting more resources into climate adaptation and water security and food security, so migration doesn't become the primary option."
- says Francesco Femia, of the Washington, D.C.-based Center for Climate and Security.
1 Million Women is more than our name, it's our goal! We're building a movement of strong, inspirational women acting on climate change by leading low-carbon lives. To make sure that our message has an impact, we need more women adding their voice. We need to be louder. Joining us online means your voice and actions can be counted. We need you.
---