Japan's tiny town of Kamikatsu is home to just 1,700 residents. Despite its small size, the village is making a big difference when it comes to waste reduction.
With a guiding goal of becoming the first Zero Waste community by 2020, Kamikatsu's residents have already achieved an incredible statistic: 80% of all waste is recycled in Kamikatsu today.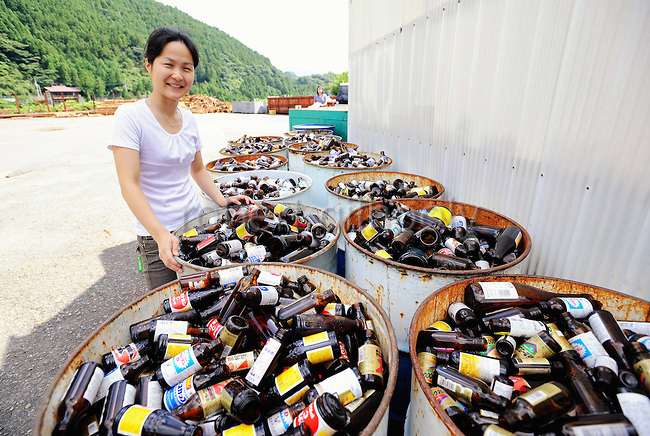 According to Niume:
"In 2003, Kamikatsu declared its zero-waste ambition after the town gave up the practice of dumping trash into an open fire for fear of endangering both the environment and the population."
Watch the short video explaining how the town's extraordinary scheme works below:
In this community, the responsibility to act sustainably is on each of the residents. As there are no collections, each household is required to wash, sort, and bring their waste to the recycling centre, where (under the careful eye of a worker) it is sorted into a massive 34 categories.
Even better, the villagers have gotten into the habit of using the collection centre as a meeting place to swap and exchange items, including clothes, books and toys. There is even a community group and shop where local women make bags and clothes out of discarded clothes. How efficient!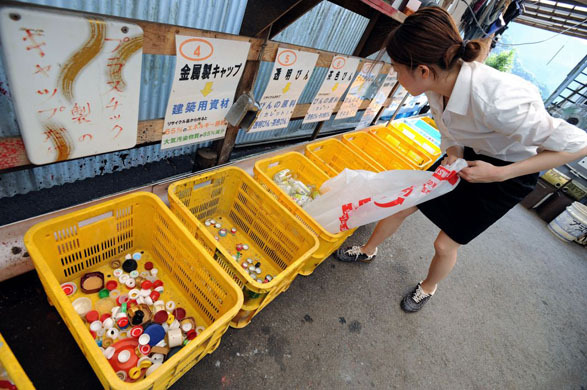 Recycling nerds (such as yours truly) have been fascinated by the project, with many travelling to attend workshops on waste reduction, known locally as the 'Zero Waste Academy'.
What do you think? Would you like to see this in your town? Let us know in the comments below!

READ THIS NEXT: How Japanese philosophies can teach you about cleaning up and reducing waste
[Photographs: Robert Gilhooly]
1 Million Women is more than our name, it's our goal! We're building a movement of strong, inspirational women acting on climate change by leading low-carbon lives. To make sure that our message has an impact, we need more women adding their voice. We need to be louder. Joining us online means your voice and actions can be counted. We need you!
---