It's a challenge that many people face when trying to start a garden, or even trying to add a little bit of green to a home: lack of space.
If you live in an apartment, townhouse or other dwelling that lacks outdoor space for a garden, you might think that you're limited to pot plants and hanging baskets.
But this new, simple invention might change all that.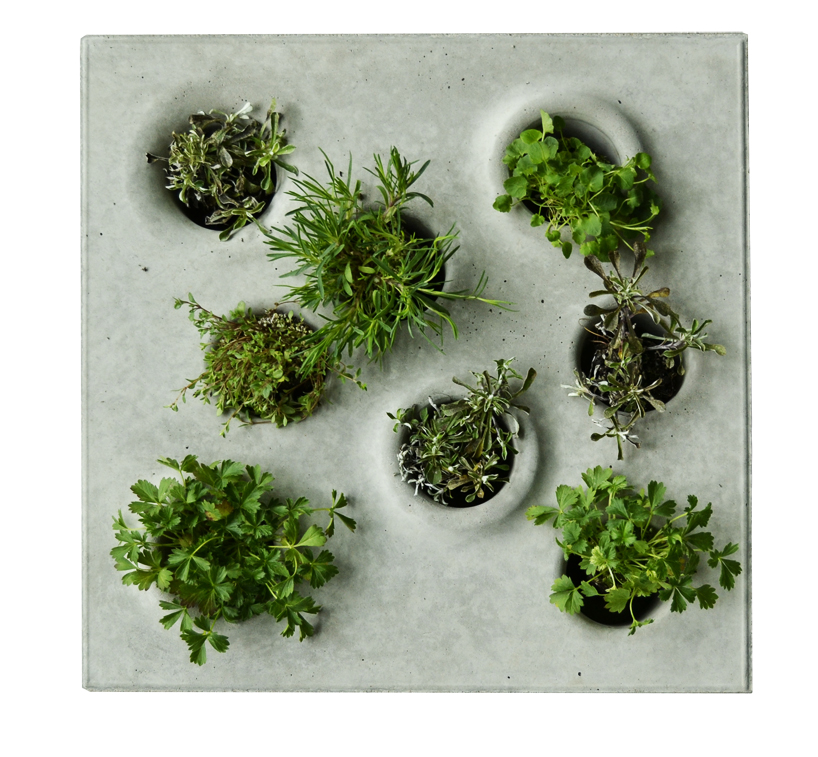 Swedish designer and thinker Caroline Brahme has come up with some seriously snazzy tiles and pavers that can house tiny pockets of greenery, significantly brightening up an urban space.
"Right now, the world is facing the largest wave of urban growth in history," says Caroline. "However, the cities depend on nature's ecosystem to function properly. In the future we must find new ways to integrate green structure into the cities more efficiently. The aim is to build dense, green and sustainable."

It's exciting to think that more and more designers are developing innovations for a low-carbon lifestyle. Not only that, but designs such as these provide a visually attractive reminder that we are responsible caring for the planet and nurturing life, even in our urban landscapes.

The benefits of plants aren't just for the planet, either. Did you know that pot plants indoor can help clean your air, reduce pollution and even improve your mood? Imagine how much joy watching these little plans grow out of your walls or paths could bring. The new design is an awesome innovation for anyone that wishes they could beautify a concrete expanse (such as a wall, a garden path or a gloomy bathroom).
"My product is a series of paving stones that can host vegetation," says Caroline. "They allow flexible customization and integration of greenery on the paved urban floor."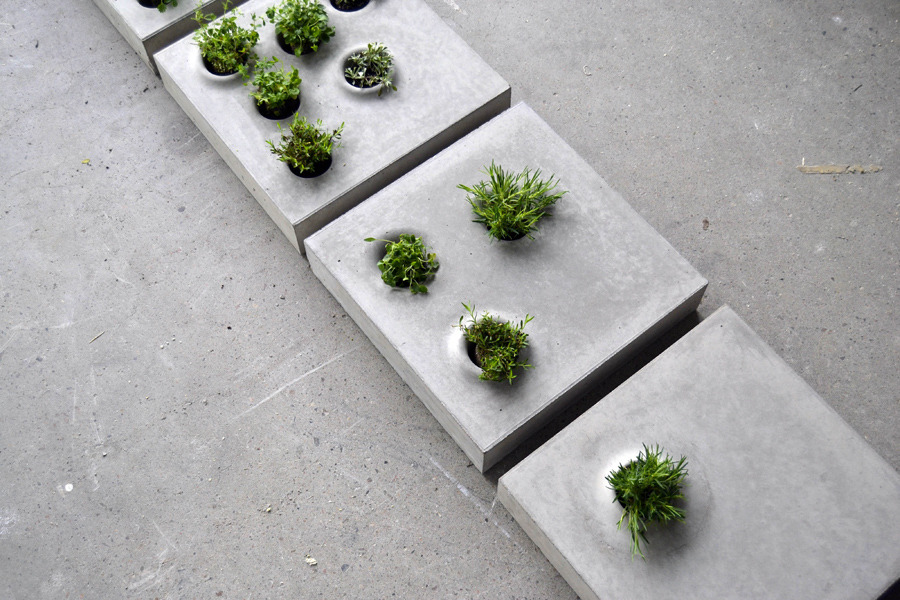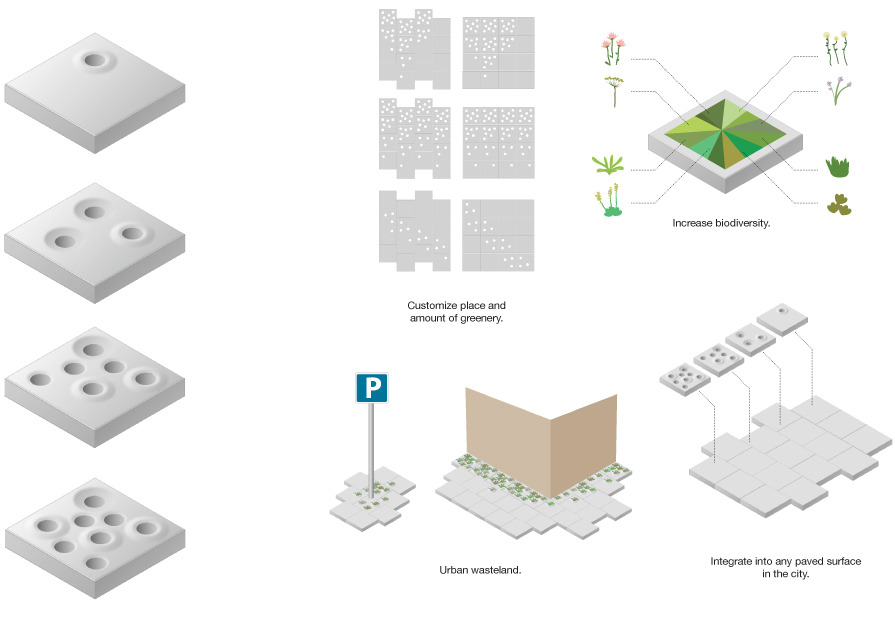 "As a designer I am a devoted problem solver," says Caroline, who describes herself as "a positive open minded thinker. Motivated by solving real problems for real people."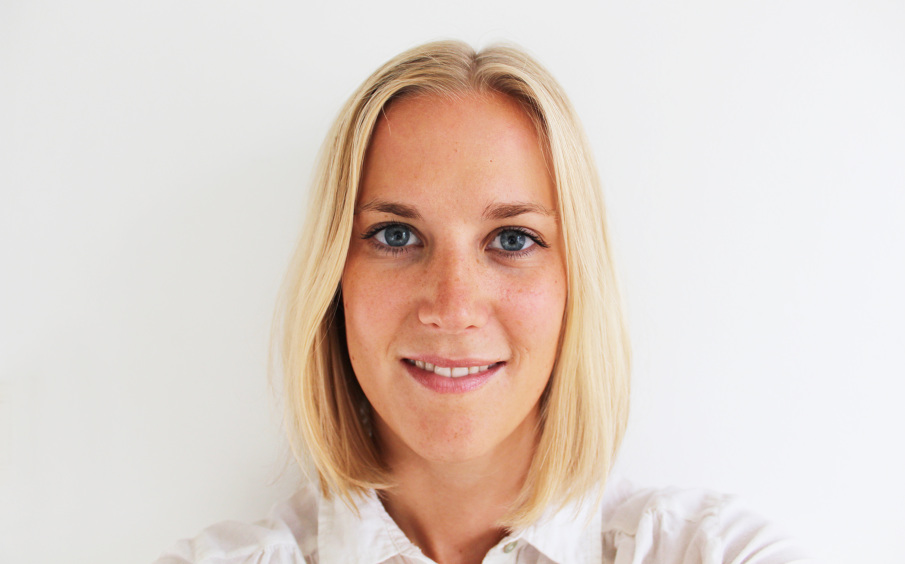 ---