Ethiopia made headlines in 2015 when the country's government made a commitment at the Paris Climate Conference to become carbon neutral by 2025. Furthermore, it's hoped that the transition to clean energy and better waste management will help lift 25 million people out of poverty.

In Ethiopia, as in many developing nations, most rural communities still lack electricity. The problem, therefore, is how to deliver much-needed power to homes and businesses around the nation while continuing to reduce the country's carbon footprint.
One solution has been the introduction of solar-powered kiosks that provide power for solar lighting, mobile phones, batteries, and even computers. Operated by a German company, the kiosks can be found dotted around the country and they're already proving to be extremely popular with locals.
This access to electricity means that residents can have lights on in their homes and the ability to charge their mobile phones, with massive associated benefits for safety and day-to-day convenience.

Many of the kiosks are located in areas where connection to the main electricity grid isn't an option, even for those with the money to do so: there simply isn't the infrastructure available in many rural districts. In fact, the company behind the kiosks estimates that "globally, 1.5 billion people live in communities that aren't connected to the electricity grid", providing a real opportunity for bottom-up models such as these to make a real difference to the lives of millions.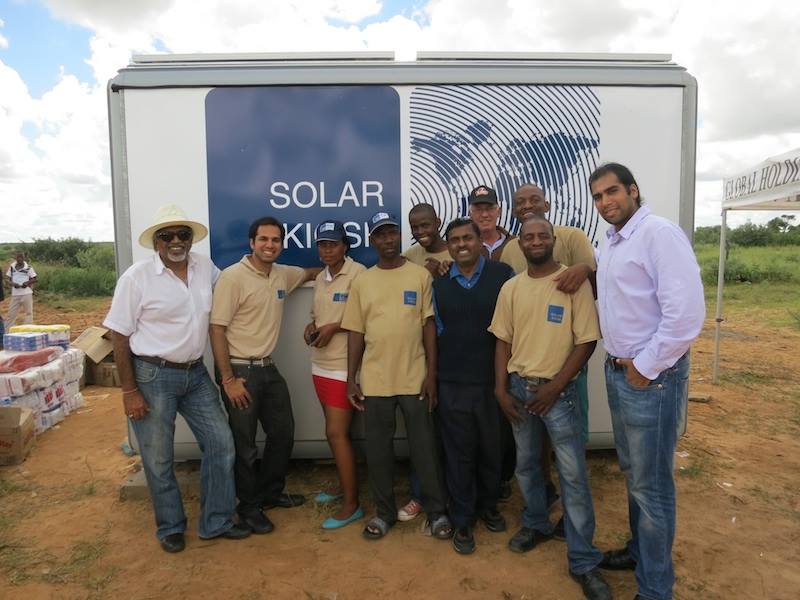 According to EcoWatch , the kiosks sell "a few varieties of solar lanterns, starting as low as $12 (basic lamp) and $25 (a lantern with a USB charger) up to as high as $150. Most villagers are using the small lamps, with a hand-sized solar panel, which provides six hours of light after every charge."
There are numerous applications for this model of distributing solar energy, from creating water purification hubs, to storing medicine and powering machines in rural medical centres.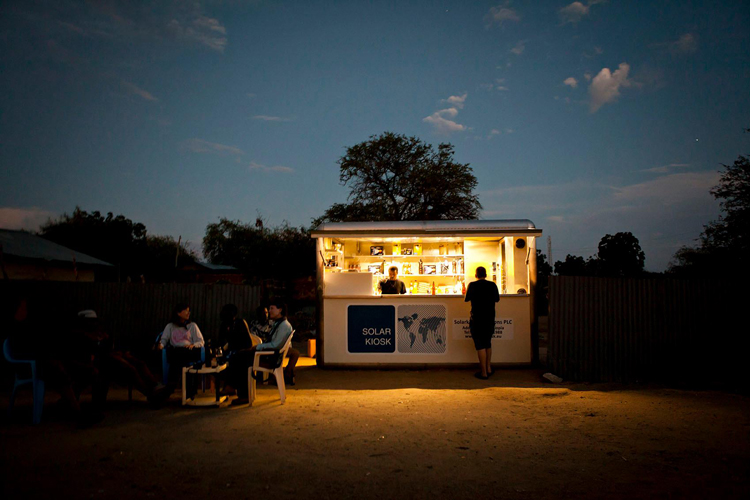 The company behind the kiosks is also committed to empowering local residents, especially women, to develop sustainable businesses enabled by this technology:
"SOLARKIOSK is committed to enabling local – preferably female – entrepreneurship by providing continuous training and support in order to ensure a positive long-term cooperation with local operators."
"All SOLARKIOSK operators receive extensive business and technological training – creating knowledge that is shared with the community as well."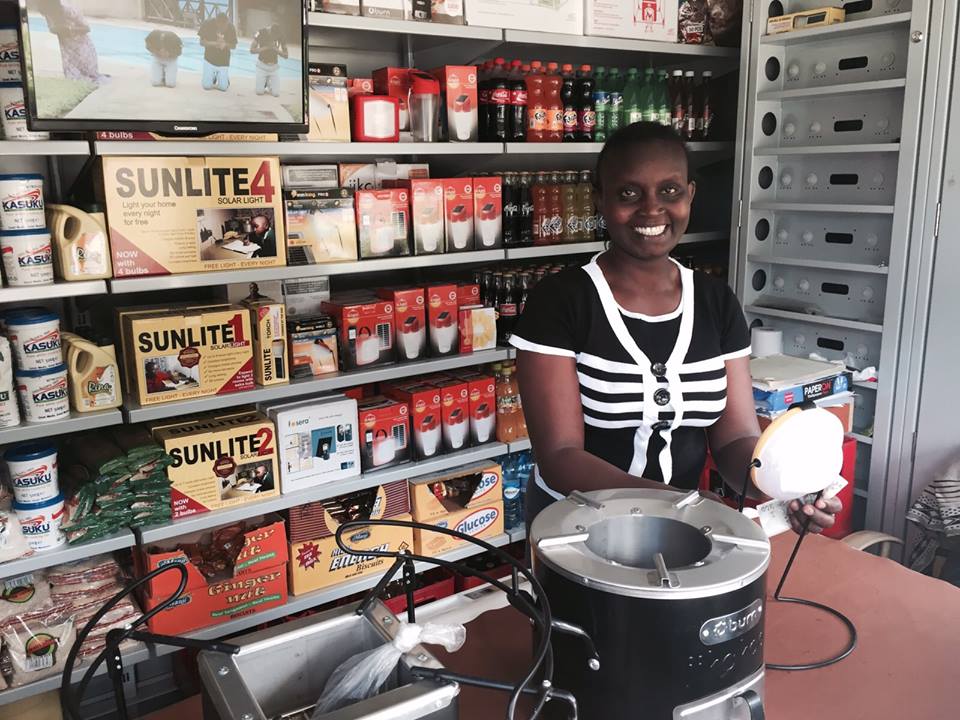 Images: Facebook
READ THIS NEXT: Amazing inventions for a sustainable future
1 Million Women is more than our name, it's our goal! We're building a movement of strong, inspirational women acting on climate change by leading low-carbon lives. To make sure that our message has an impact, we need more women adding their voice. We need to be louder. Joining us online means your voice and actions can be counted. We need you. We're building a movement of women fighting climate change through the way we live.
---