These Easy Baked Beetroot Falafels are very tasty – and they're quick and easy to make. They can be frozen for a quick meal and they are versatile. They can be eaten in a wrap, a pita pocket, on a pizza, or on a mezze plate with dips, olives, some pita bread and salad.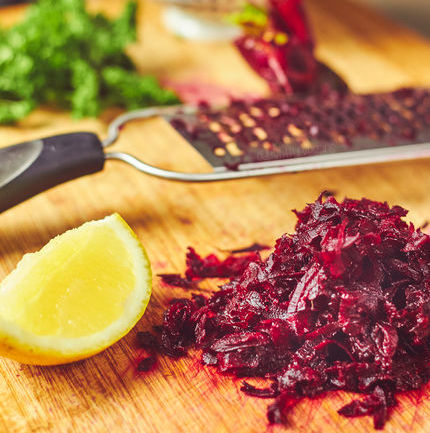 Ingredients
400g chickpeas
1/2 red onion diced
1 cup grate beetroot
1/4 cup chopped parsley
2 TBSP lemon juice
1 TBSP tahini
1 tsp ground cumin
A pinch of black pepper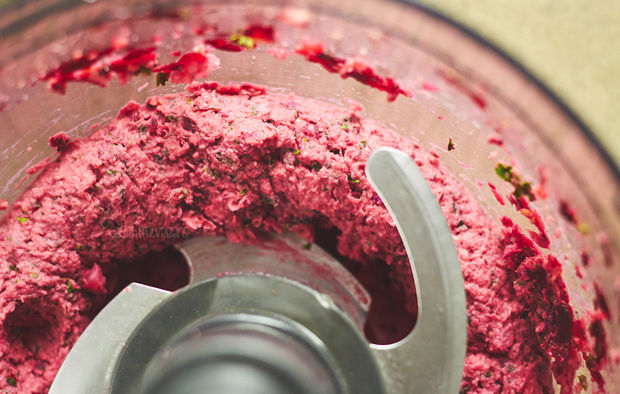 Method
1. Put all the ingredients except sesame seeds in a food processor and process until combined. Add more lemon juice if needed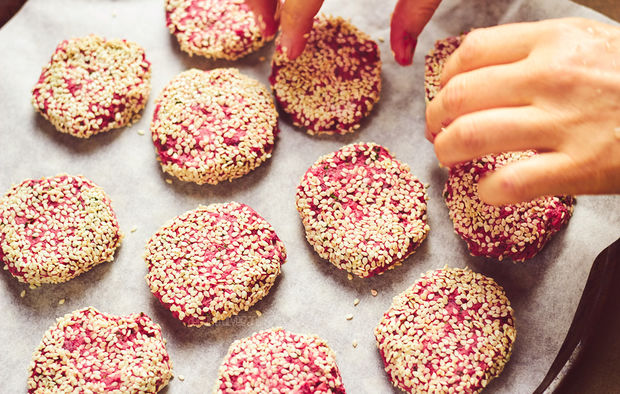 2. Form into discs and coat with sesame seeds
3. Place on a baking tray lined with baking paper and bake for around 40 minutes (20 on each side) in oven at 180℃.
Makes around 12 patties. Will keep in the fridge for a few days, or you can freeze them before baking them.

[Recipe found on Instructables]
Read this next: Recipe: Vegetable Lasagna
We're in a climate emergency and it's going to take all of us to get out of it. That's why 1 Million Women is building a global community of women committed to fighting climate change with our daily actions. To join the (free) movement just click the button below!

---