Now known as the "East African Erin Brokovich", Phyllis Omido from Kenya took legal matters into her own hands after her son fell ill – and won.
In 2009, Phyllis experienced what no mother should have to experience – her son, King David, became seriously ill with lead poisoning. It didn't take long for doctors to discover that the lead poisoning came from her breast milk. Her breast milk became contaminated from her time spent working at a smelting plant in Mombasa, Kenya. Her work involved extracting lead from car batteries.
Like any mother, Phyllis was mortified by the revelation, and immediately began to channel her anger against the factory through environmental activism. She started by warning her co-workers and residents that they were being exposed to lead poisoning. Employees wore cotton gloves that regularly fell apart and were not replaced – this means they were handling these chemicals with their bare hands! Upper-level managers who made occasional visits were fitted out with proper protective gear.
Many plant workers thought Phyllis had been fired and that her activism was backlash at the workplace. It took a fellow worker dying of lead poisoning before they realized she was telling the truth. After this, she was flooded with local support. However, not everyone was happy. One night, upon returning to her hown, two men were waiting to beat and kidnap her.
"My son started screaming. I remember being hit at some point. I was thinking, 'Why can't he keep quiet?' Because I thought they might shoot him."
- Phyllis Omido, the Independent
Luckily, she was saved by someone who as driving by and heard the commotion. She and her son moved to a new home, and when nothing seemed to change, Phyllis took it one step further: she started the Centre for Justice, Governance and Environmental Action, an environmental and human rights lobbying organization in Kenya. Amazing!
She was arrested in 2012 for "holding an illegal gathering and inciting violence" when protesting. A judge quickly dismissed her case and she continued protesting. Finally, a light at the end of the tunnel – the plant finally closed its doors in 2014. But Phyllis wasn't done. She is now holding Kenya's senate health committee to account so that injustice like this doesn't happen again.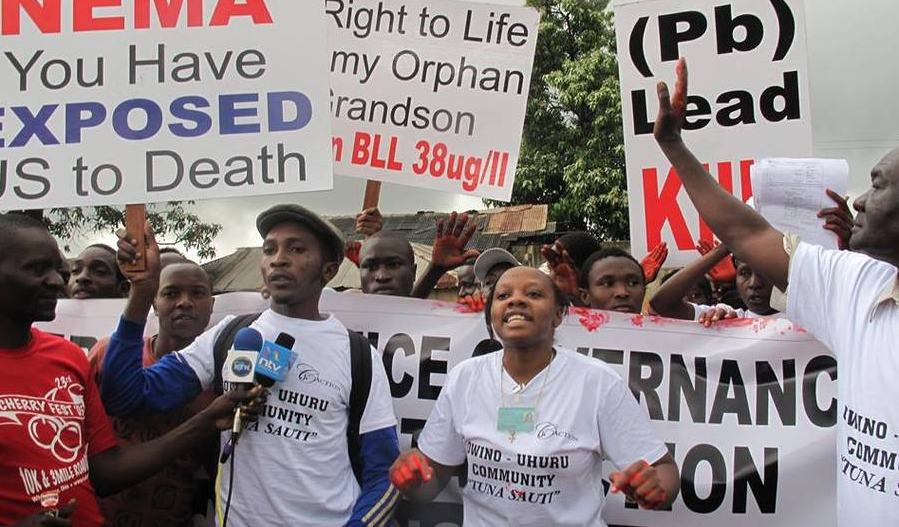 While Phyllis has done an incredible thing, there is still work to be done in Africa and it's exploitation of workers. UNESCO found that wastes generated by the mining industry contain high concentrations of metals and metalloids, which are highly toxic and are not biodegradable. Anyone working with these substances regularly is at risk.
Phyllis has gone on to be awarded the prestigious Goldman environmental prize this year for her activism! In her acceptance speech, she drew attention to the exploited and marginalized workers. However, she ended in optimism, pointing out that change was happening – no matter how slowly.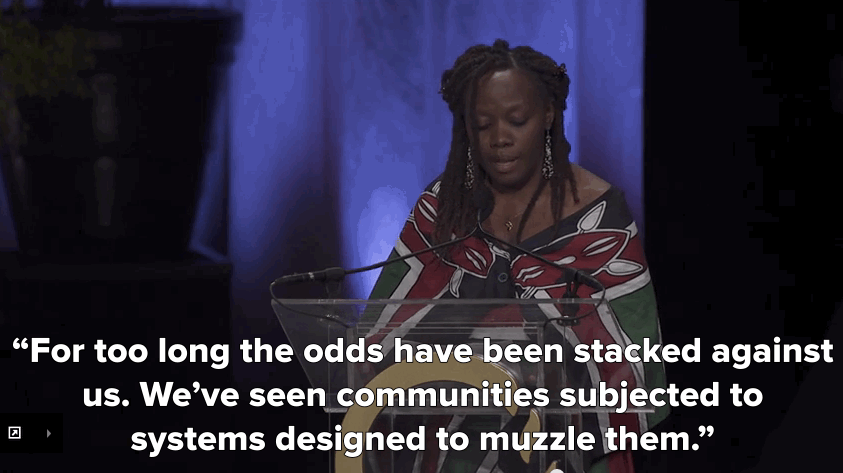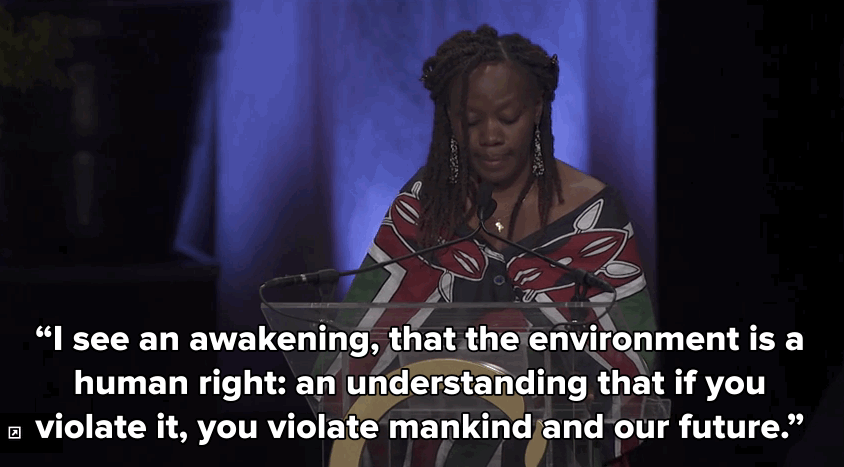 Stories like these are why, as women, we should all be fighting for what we believe in. Even in places like Kenya, where change doesn't seem likely, women like Phyllis have proven that it's possible. We are so inspired by this story, and it just goes to show what good can come from perseverance and passion in what you believe!
Did you like this post?
Then

join us in taking

practical climate action to live better for us and for the planet.
---