Extreme weather conditions in Zimbabwe over the last five years have seen an increase in school dropouts, a new study has found.
"A disastrous mix of erratic rainfall, flash floods and long dry spells" has caused depletion of maize stocks, an essential source of food for Zimbabwe's people, says the Thomson Reuters Foundation.
A significant casualty of the food shortage has been school children:
"In October, Matebeleland North provincial education director Boithatelo Mguni issued a statement saying that up to 6,000 children across the province are dropping out of classes because of they are too hungry to attend."
- Thomson Reuters Foundation
There have also been reports of children fainting in class due to hunger, as well as observable weight loss among many of the students.
This isn't just happening in Zimbabwe. All around the world, changes in the climate impact the ability of children to receive an education.
The reality is that access to education is already a massive issue. According to the World Bank, 60.7 million primary school age children were out of school in 2010. Poorer countries, such as those in Sub-Saharan Africa, have much lower rates of literacy and numeracy. What's more, these nations tend to be more susceptible to the impacts of rising global temperatures, as climate change has been shown to drive poverty.
READ THIS NEXT: Would reducing global poverty help the planet?
Women's education is suffering in particular. In 2010, around 32 million girls were out of school compared to 28.6 million boys. Globally, literacy and numeracy is more accessible to boys than girls. Why? Well, when money is tight due to, say, a failed crop, a family is statistically more likely to pull a girl out of school than a boy. This is sometimes due to cultural perceptions that girls do not require a good education if their ultimate goal is to marry and have children.
Why is this important?
"When a girl is better educated, has access to sexual and reproductive healthcare information and services, has access and control of economic assets, is safe from violence and exploitation, and has the capabilities and confidence to make positive choices, she can break the cycle of poverty."
- The Girl Effect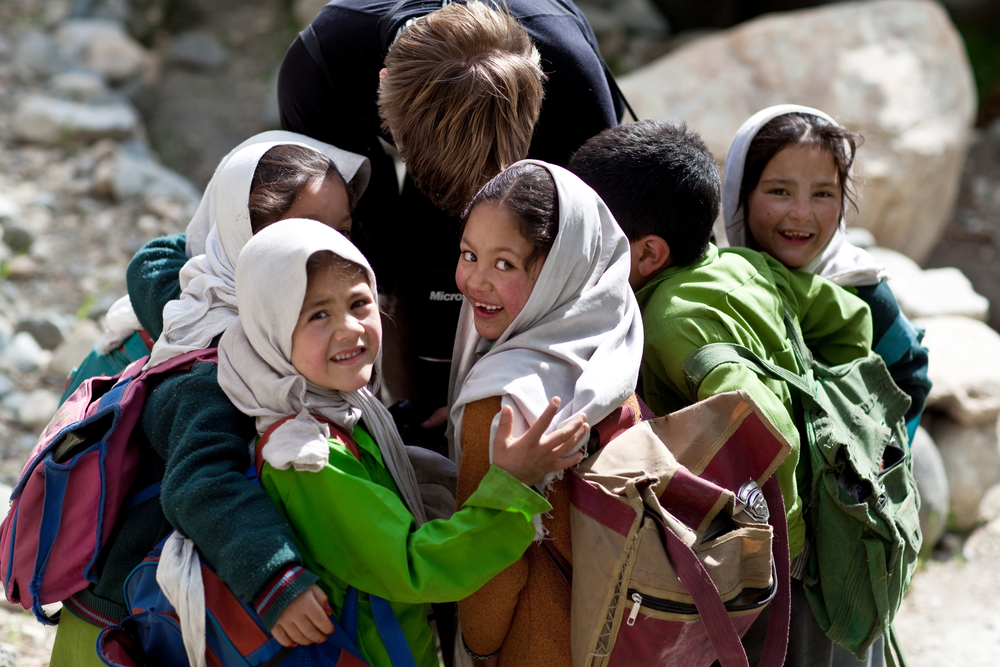 Find out more about why girls are the key to ending global poverty
So if you needed a reason to act on climate change, here's another for you. Without strong action on global warming, we will likely see increased rates of children dropping out of school. Girls in particular will suffer because of this, leading to widespread social problems.
How you can help
Show your support for women and for long-term solutions for climate change buy joining 1 Million Women and living a more environmentally conscious life. By joining our community, you can learn more about why these issues matter, as well as how we can, as a movement, create change.
READ THIS NEXT: We're taking our 'anthem for climate action and hope' all the way to the UN's Paris summit
[Images: Shutterstock]
1Million Women is more than our name, it's our goal! We're building a movement of strong, inspirational women acting on climate change by leading low-carbon lives. To make sure that our message has an impact, we need more women adding their voice. We need to be louder. Joining us online means your voice and actions can be counted. We need you.
---