Yesterday Chile's dormant volcano of 42 years, Calbuco, erupted, spewing ash and smoke and throwing surrounding areas into a state of emergency.
As it turns out, it erupted twice in one day, after almost half a century of sitting silently above the sparsely populated area. According to Al Jazeera, more than 5,000 people were evacuated to roughly 1,000km south of the capital Santiago near the tourist town of Puerto Varas.
The first eruption occurred at around 6pm local time (21:00 GMT), and showed a massive mushroom-shaped cloud that turned red as the sun started to set. Chile's Interior Minister, Rodrigo Penailillo, called for calm and announced that military was being sent into Llanquihue province to assist with the evacuation. He added that water was being sent into the area so that locals did not drink the ash-contaminated water supply.
So far there have been no reports of deaths, missing persons or injuries, however, the locals were urged to take caution of lahars – water and rock fragments that flow down the river valleys. A stranded local commuter in an airport, Juan Martinez, said that Chile was going "from one disaster to another." This is in reference to Chile's Villarica volcano erupting last month, followed by a drought, forest fires and floods in the north – which is home to the Atacama Desert.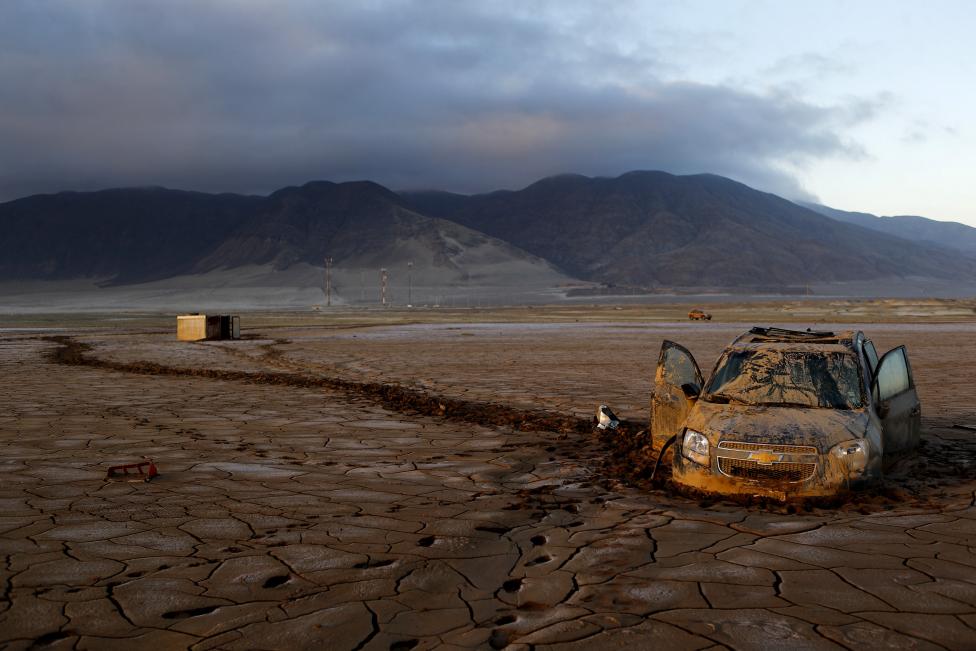 Chile is on the Pacific "Rim of Fire" and has the second largest chain of volcanoes in the world, with 500 that are potentially active. Since the Calbuco eruption is the second major eruption to happen in Chile this year, we're hoping that this one does not have the same impact on the environment as Villarica had.
Daniel Palma, a psychologist in Puerto Varas said that there are many concerns for the locals' health after the eruption.
"We woke up today with a blanket of fog and it hasn't cleared. We have a layer of smoke above us."
- Daniel Palma
For now, the Chilean national geology and mining service has warned the people that they should prepare for a third and "even more aggressive" eruption.
It's important not to attribute any of these eruptions to the growing concern of climate change, as there are no current links to be made between the two. At 1MW we focus on what the locals and government can do to assist each other in dire situations like these, and transporting clean water in for the locals is just what we like to see! We will follow this story closely, and hopefully their air will clear for them soon.
Join 1 Million to see how you can lower your carbon footprint, and sign up to our newsletter for more stories on climate change and news.
---