Age really is no boundary when it comes to taking a stand for the protection of the environment.
Armed with their knitting needles and rocking-chairs, a group of five women (one of whom is celebrating her 93rd birthday in the coming weeks) set up camp on a set of railroad tracks outside the terminal where one of Shell's most controversial oil rigs is currently docked. (Image source)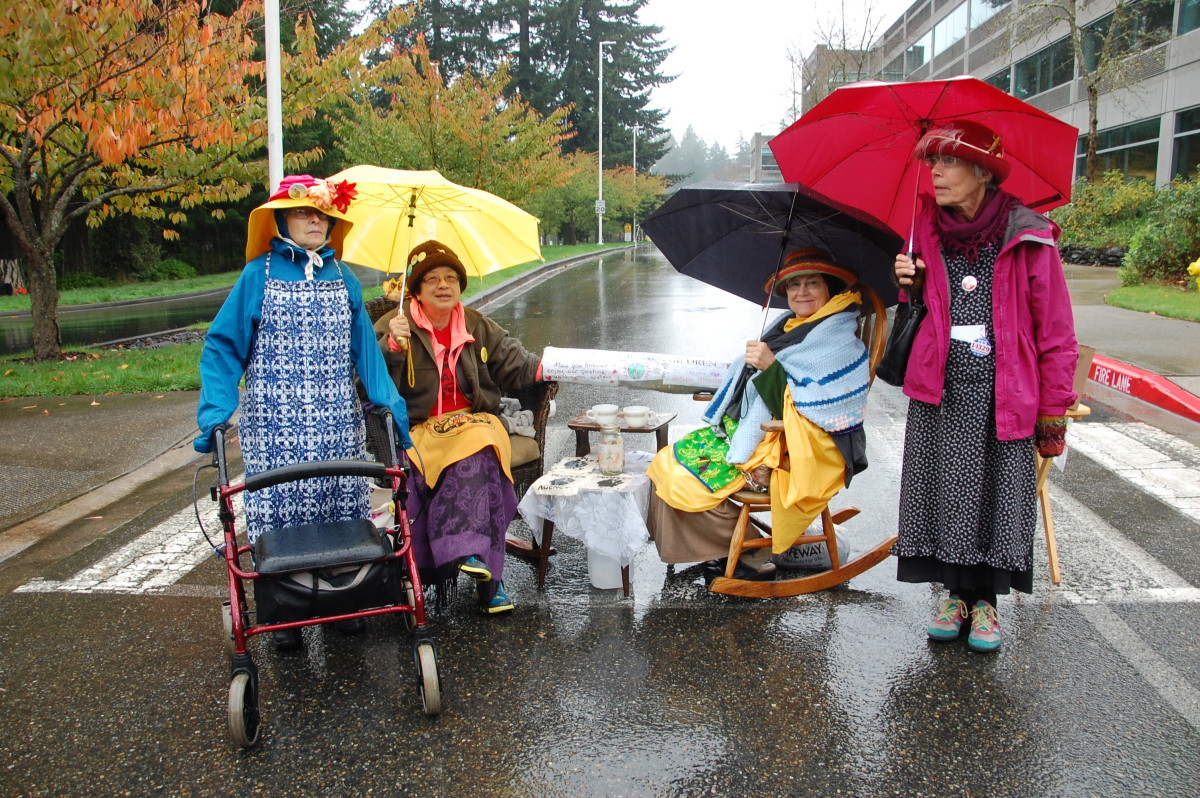 We've previously covered groups such as the Knitting Nannas of far northern NSW, and this week we were thrilled to hear about Seattle's Raging Grannies who are protesting against oil giant Shell.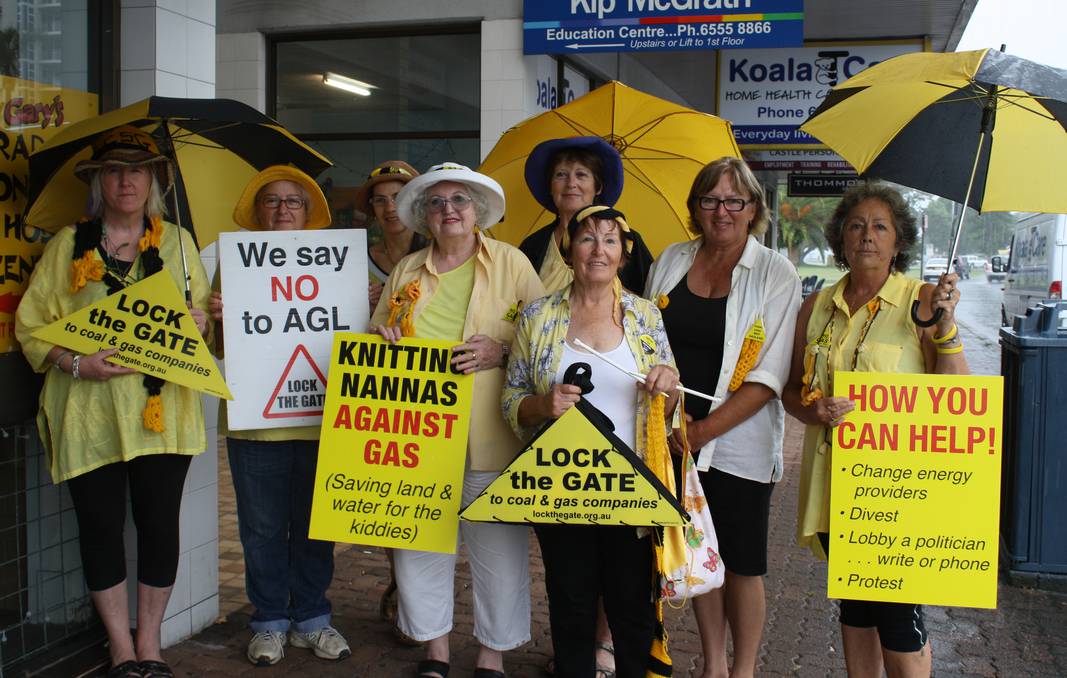 The women are part of the Raging Grannies International, a global network that uses "song and humour" to promote "peace, justice, social and economic equality". They have a history of resistance against nuclear energy, logging, GST….the list goes on. They also write killer protest songs:
As oceans rise before our very eyes/no time for dumb debate, we hope it's not too late
- Raging Grannies protest song
Indeed, the subject of the Grannie's activism, Terminal 5 at Seattle Port, has come to 1 Million Women's attention previously after a group of kayak-enthusiasts-turned-activists participated in Paddle in Seattle to protest against Royal Dutch Shell's plans to increase drilling in the Arctic Ocean.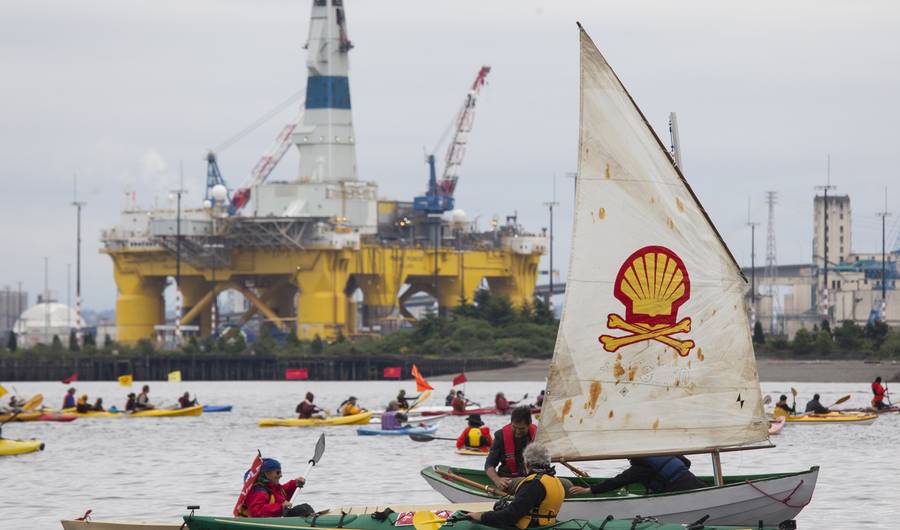 In fact, Shell has come under fire from environmental groups, scientists and activists ever since the United States government gave approval for the oil company to restart drilling for oil in the Arctic Ocean, despite the numerous safety and environmental concerns for the project.
The Grannies give us a chance to stop and reflect: how many groups have to campaign against dirty energy and resources such as oil and coal before we see a real shift in the attitudes of governments and corporations?
When your 90-year-old gran is hitting the streets to campaign for change, you know that things have got to change.
[Banner image: Tumblr]
What you can do
Generate your own solar electricity
Householders, small businesses, schools and other sites investing in rooftop solar panels to generate clean energy from the sun deserve admiration and can cut over 1 tonne per annum for every 1kW of installed solar capacity (when replacing electricity generated from coal).
7,233
Tonnes of CO2
savings pledged

---