They're not two things that you might expect to be connected, but an increasing number of investigations are pointing to the fact that ethnic minorities and low-income earners are more likely to live and work in places impacted by climate change.
According to The Nation, "environmental racism" can be identified in the United States, where ethnic minorities are "most likely to be situated near sources of contamination and away from clean water, air, and soil."
As stated in a report using US Census data, "populations with higher homeownership rates and higher per capita income enjoyed greater pollution abatement activity from their nearby plants."
In plain English, if you live in a wealthier area, you're less likely to suffer from the impacts of pollution.
What's more, there have been numerous studies into the phenomenon in the U.S. of "white" residents generally being wealthier, and more easily able to access education, healthcare and employment than ethnic minorities.
(Find out more about the wealth gap in the US here)
So, it is easy to see how pollution and other negative impacts of climate change could be a greater risk to ethic minority communities. As The Nation claims, "African Americans are more than twice as likely as whites to live in a home with substandard plumbing," which impacts not only the environment, but also the health of the community.
In the United States, it's not a black and white issue (no pun intended), as it all depends on how data is collected, selected and used. However, this doesn't change the fact that across the world, individuals living in developing nations have a far smaller environmental impact that those living in wealthier "developed" countries.
1 Million Women is empowering women and girls around the world to lower their impact on the planet. If you love what we do, please support our work by donating a couple of dollars. For the price of a cuppa, you can help us inspire millions more! (click to donate)
According to the World Health Organisation, "The health impacts of environmental risks are heaviest among poor and vulnerable populations in developing countries."
"For instance, poor coastal populations in developing countries may be among the most vulnerable to sea-level rises and extreme weather events. The poor in developing countries generally have the least access to clean water sources, and those same populations also may be the most directly exposed to environmental risks such as vector-borne diseases and indoor air pollution from solid fuel use."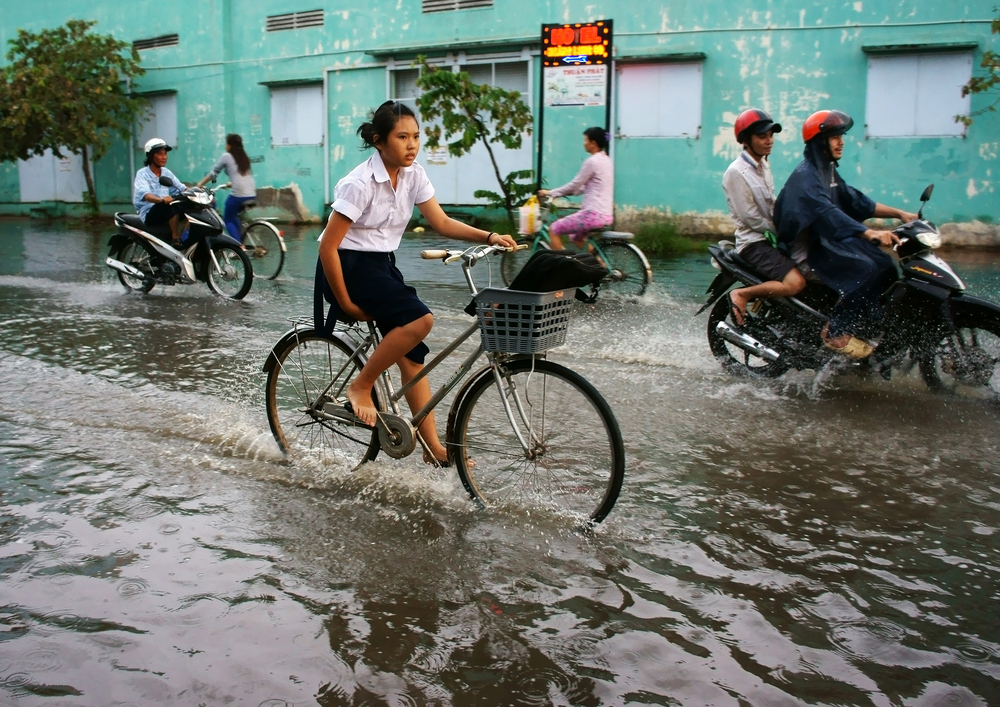 "At the same time, poor people also may be the most dependent on natural resources as sources of livelihoods and well-being, and thus be most impacted by unsustainable exploitation or depletion of those resources."
So, is it as easy as blaming poorer communities for using these methods? Well, not really.
Anup Shah, a writer for Global Issues , makes this point: "While humans are largely responsible for many problems of the planet today, not all humans have the same impact on the environment. It is important to consider, for example, that the consumption of just the worlds wealthiest fifth of humanity is so much more than the rest of the world."
"The relationship between the rich and poor, and the impacts on the environment go deep."
- Anup Shah
Hopefully the emerging links between minority groups and environmental challenges will help to inspire change makers around the world to join the fight for a cleaner, healthier planet.
While we can break these issues down into the impacts on (and by) "the rich" or "the poor", minority groups or any other category, ultimately the planet's changing climate is impacting each and every inhabitant of this planet. This is why it is in our collective interest to do something about it.
Images: Shutterstock

1 Million Women is more than our name, it's our goal! We're building a movement of strong, inspirational women acting on climate change by leading low-carbon lives. To make sure that our message has an impact, we need more women adding their voice. We need to be louder. Joining us online means your voice and actions can be counted. We need you.
---