Growing succulents is a great way for every gardener to bring the great indoors inside. They're easy-peasy to grow, seriously cute and can be housed in almost any container: pots, planters and even old teacups!
Succulents have an incredible capacity to reproduce and propagate, with new roots and shoots forming from just a single leaf placed in soil.
I've grown nearly all my succulents from cuttings, either from more mature plants of my own or from plants owned by friends and family. Swapping cuttings can be a great way for everyone to diversify their collection!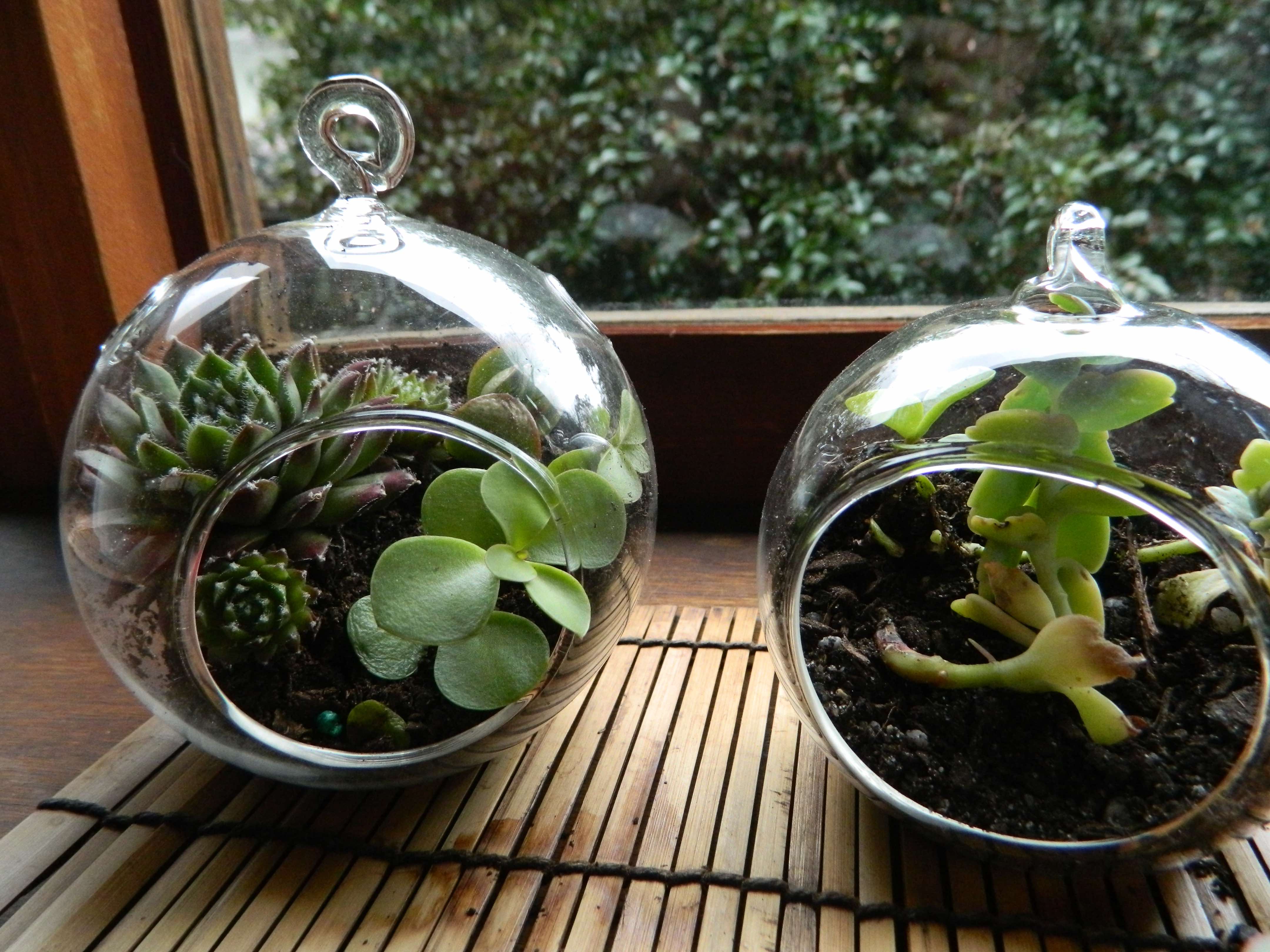 I have a dedicated windowsill for "babysitting" new cuttings. An old food container lid makes a great temporary home for cuttings until they have established roots and are ready for rehoming in a container of their own.
I like to mix colours and textures to create a nice effect, but it's really down to the individual gardener.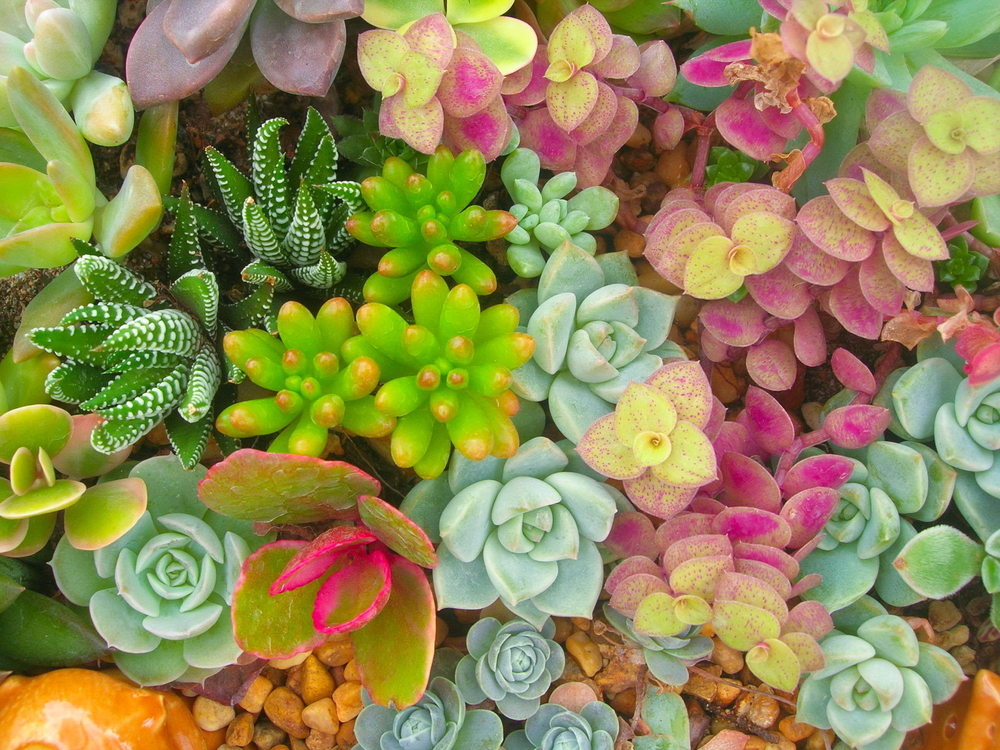 Image: Shutterstock
When removing leaves, be sure to create a clean cut. You may want to use a knife or scissors rather than ripping bits off and creating a mess, although some varieties are soft enough to allow you to do this by hand.
Depending on the variety, it might be best to let the leaves dry a little before replanting (as suggested in this guide), while other varieties are happy to go straight into water or damp soil. As I'm not a professional gardener, I mostly get by through the hit-and-miss technique of experimenting with different varieties. It's all part of the fun! However, if you want to get some solid research on your side, there are a number of great books and websites out there, plus taking a wander down to your local nursery or garden centre could be a good move if you want to ask an expert.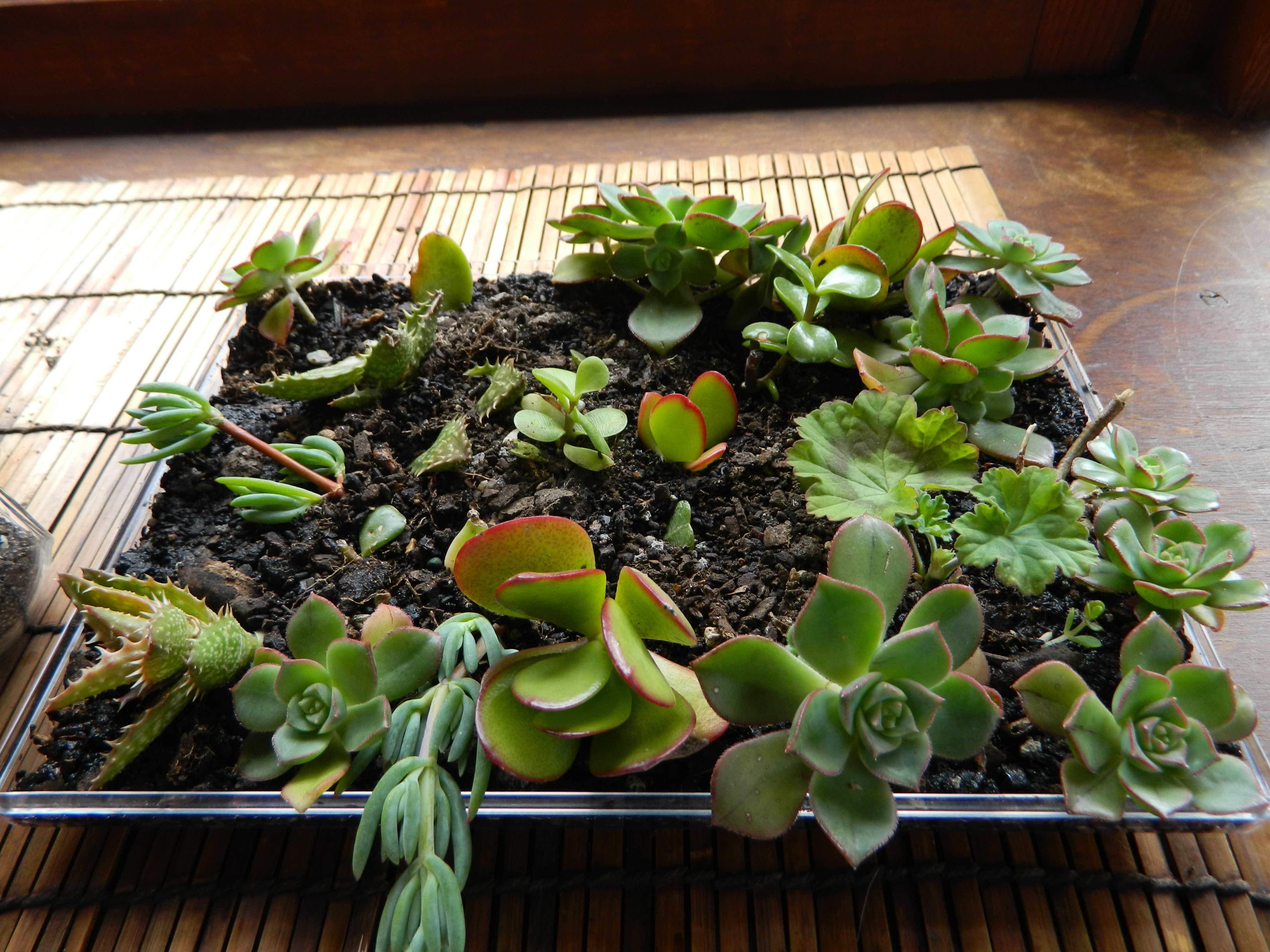 Once you've mastered basic propagation, you might like to try some of these other DIY projects, such as a terrarium or this centrepiece.
READ THIS NEXT: [How to] Grow Your Own Micro-greens!
1 Million Women is more than our name, it's our goal! We're building a movement of strong, inspirational women acting on climate change by leading low-carbon lives. To make sure that our message has an impact, we need more women adding their voice. We need be louder. Joining us online means your voice and actions can be counted. We need you.
---