"We don't just think outside the box. We think about the box."
The Cardboard Guys are a US-based team of creative aimed at reducing the amount of waste that ends up in landfill by creating recyclable furniture that is also fun for kids to interact with.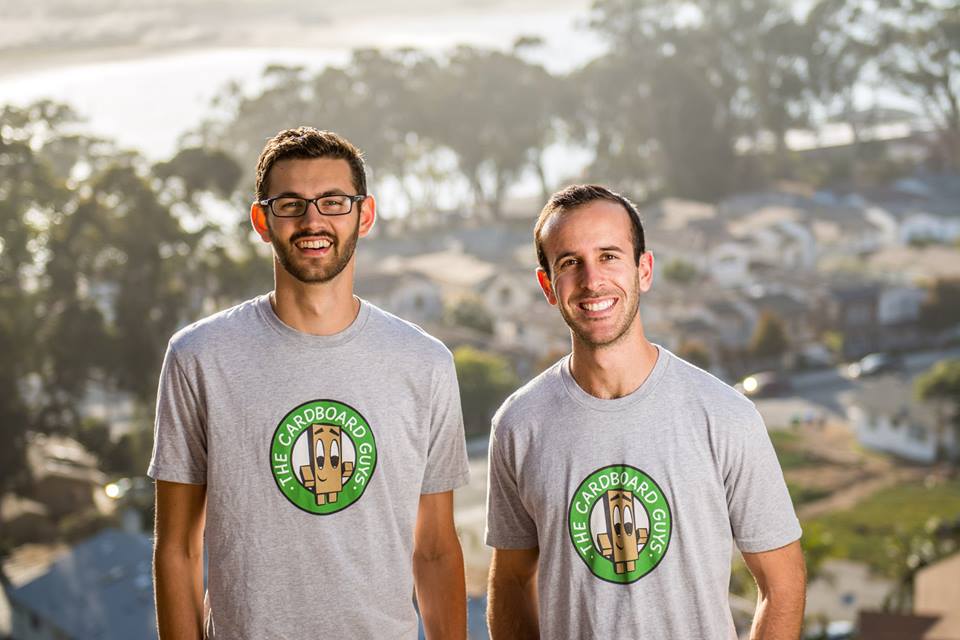 Where did the idea come from?
The Cardboard Guys was born after witnessing the immense amount of furniture thrown away. Upon further research, we discovered that 9.8 million tonnes of furniture waste accumulates in U.S. landfills each year. We thought that was simply too much.
Related: 200,000 plastic bags dumped in landfill every hour
So, utilizing our backgrounds in packaging, manufacturing, and entrepreneurship, we set out to build a set of furniture that didn't contribute the problem but instead helped reduce it. Cardboard is the perfect material for such a task. Plus, who doesn't love cardboard?!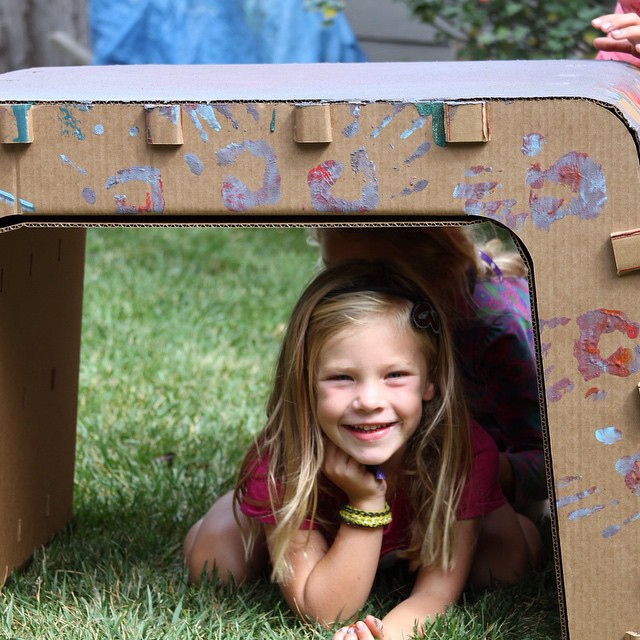 Tell us about the furniture you've designed…
Made entirely from cardboard, Kids Imagination Furniture fosters creativity in a way that's fun, functional, and eco-friendly. It's entirely recyclable, made with recycled material, incredibly strong, and light enough for kids to move around the house. The set also comes with art supplies so children can turn their furniture into a colourful masterpiece.
After designing, prototyping and iterating for over 6 months, we found a way to make the flat-pack furniture simple to assemble and incredibly strong without the need for any fasteners or additional adhesives.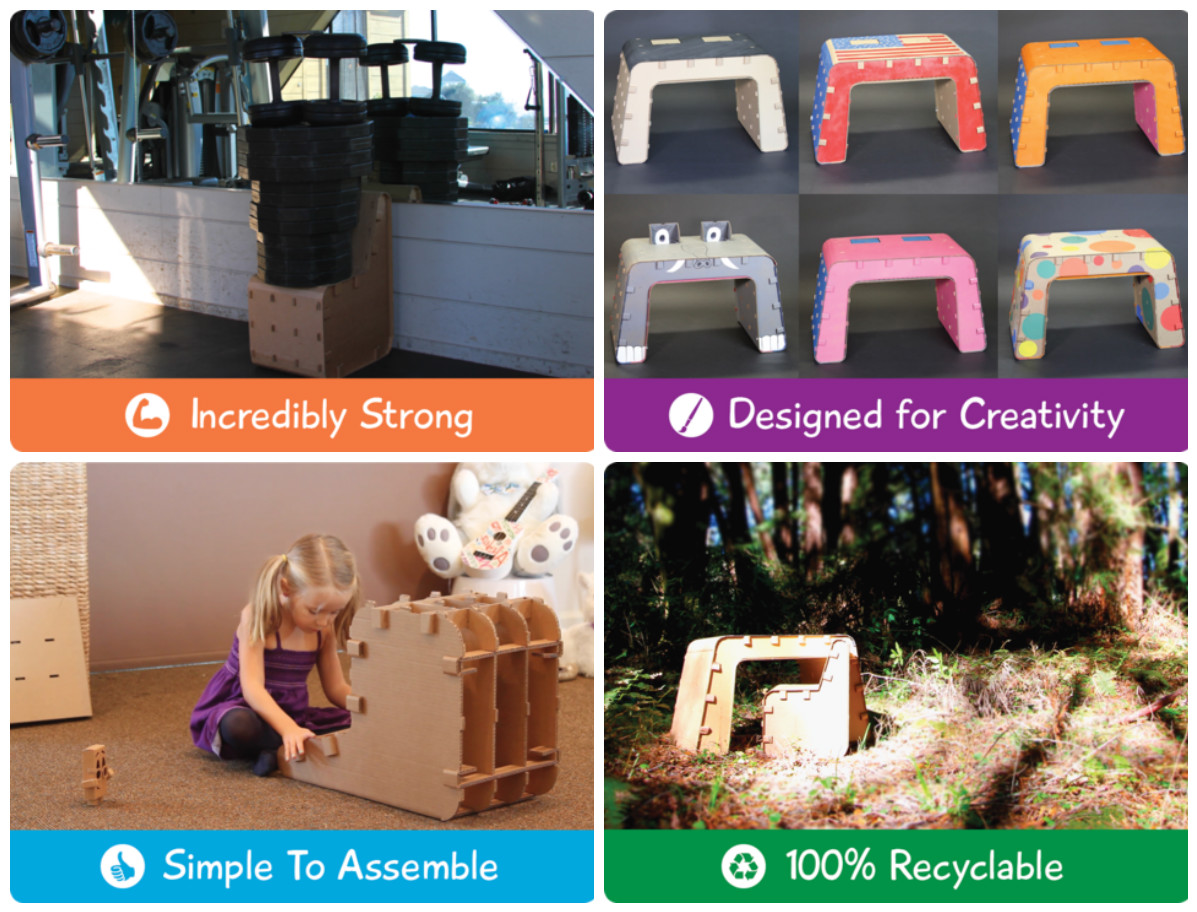 Why kids? Why cardboard?
Remembering the joy a cardboard box could bring, we knew kids were the perfect audience for our furniture. Kids also naturally grow out of their furniture, accounting for a large amount of waste. Thus, we revamped the design with cubbies, removable/reversible tops, shrunk it down, and Kids Imagination Furniture was born!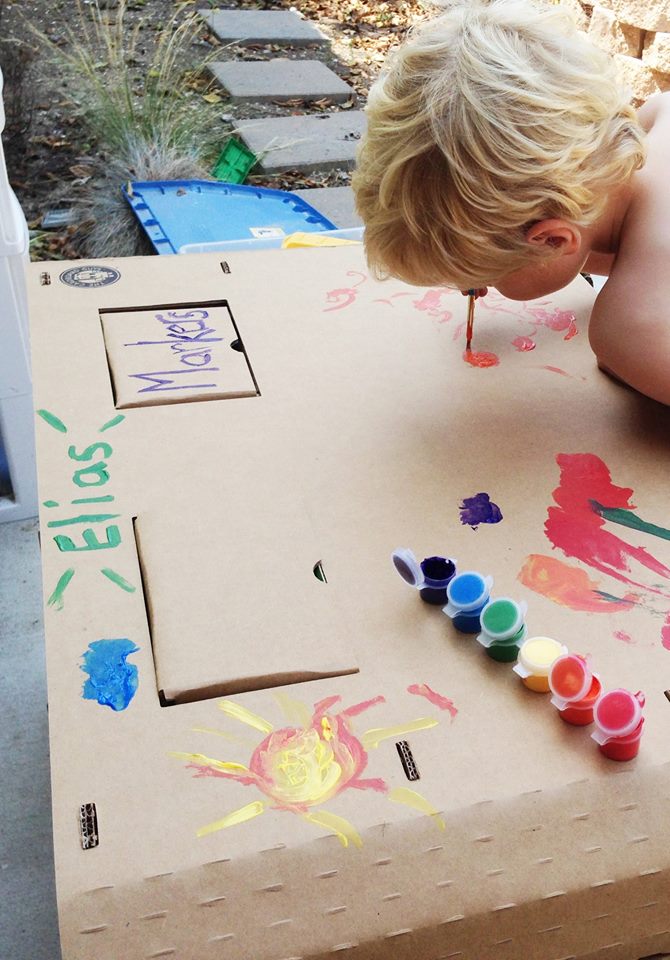 How do kids react to the designs?

When a child sees our furniture and we tell them that they can actually sit on the cardboard chair and colour on the cardboard desk, their eyes light up with wonder and creativity. To kids, our furniture set isn't just a desk and chair, it's a platform for creativity and imagination. Fostering this creativity in young minds is at the core of our mission.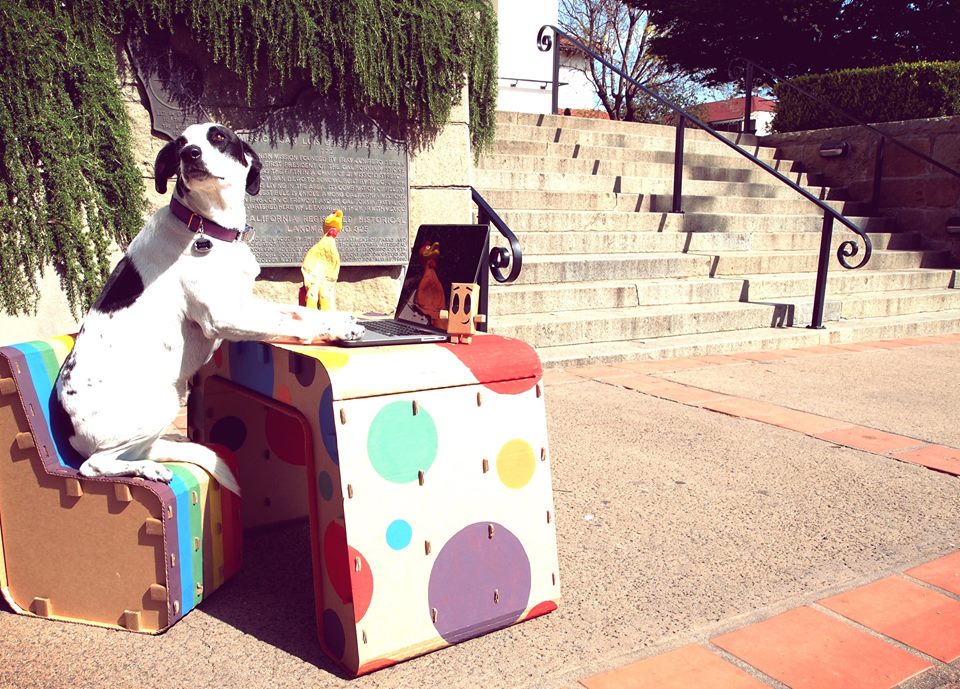 If you enjoyed this article, check out how These young women have redesigned the rubbish bin
All images: The Cardboard Guys
1 Million Women is more than our name, it's our goal! We're building a movement of strong, inspirational women acting on climate change by leading low-carbon lives. To make sure that our message has an impact, we need more women adding their voice. We need to be louder. Joining us online means your voice and actions can be counted. We need you.
---