When it comes to what we buy our collective cultural mindset often steers us towards mass-produced, disposable, and cheap. You can pick up basic household items for a few bucks, so when they go out of vogue or begin to show signs of wear and tear we throw them out.
But simply throwing something in the bin doesn't mean it will then disappear. We have a strong dependence on landfill as a form of waste management and this is a problem. The World Bank estimates that globally we'll produce about 1.2 trillion kgs of landfill waste globally each year - with this number continuing to rise.
It's not new news that landfills can impact on air, water and land quality. Landfill gas, mainly methane, is produced by decomposing organic waste which contributes to global warming when released to the air. A very simple, cost-effective way that you can help is by simply purchasing less. But what do you do if you've already got bits and pieces lying around that you no longer want? You pick up the tools!
I've been seeing a lof of photo frames dumped in piles of garbage lately. They're perfect for upcyclinh projects, they're versatile, don't really require too much technical work to transform, and they're everywhere!
1 Million Women is empowering women and girls around the world to lower their impact on the planet. If you love what we do, please support our work by donating a couple of dollars. For the price of a cuppa, you can help us inspire millions more! (click to donate)

Frames work really well as jewellery holders. Remove the backing and glass sheet from your frame, give it a lick of paint then glue, staple or tack on some fabric to the back and you're good to go!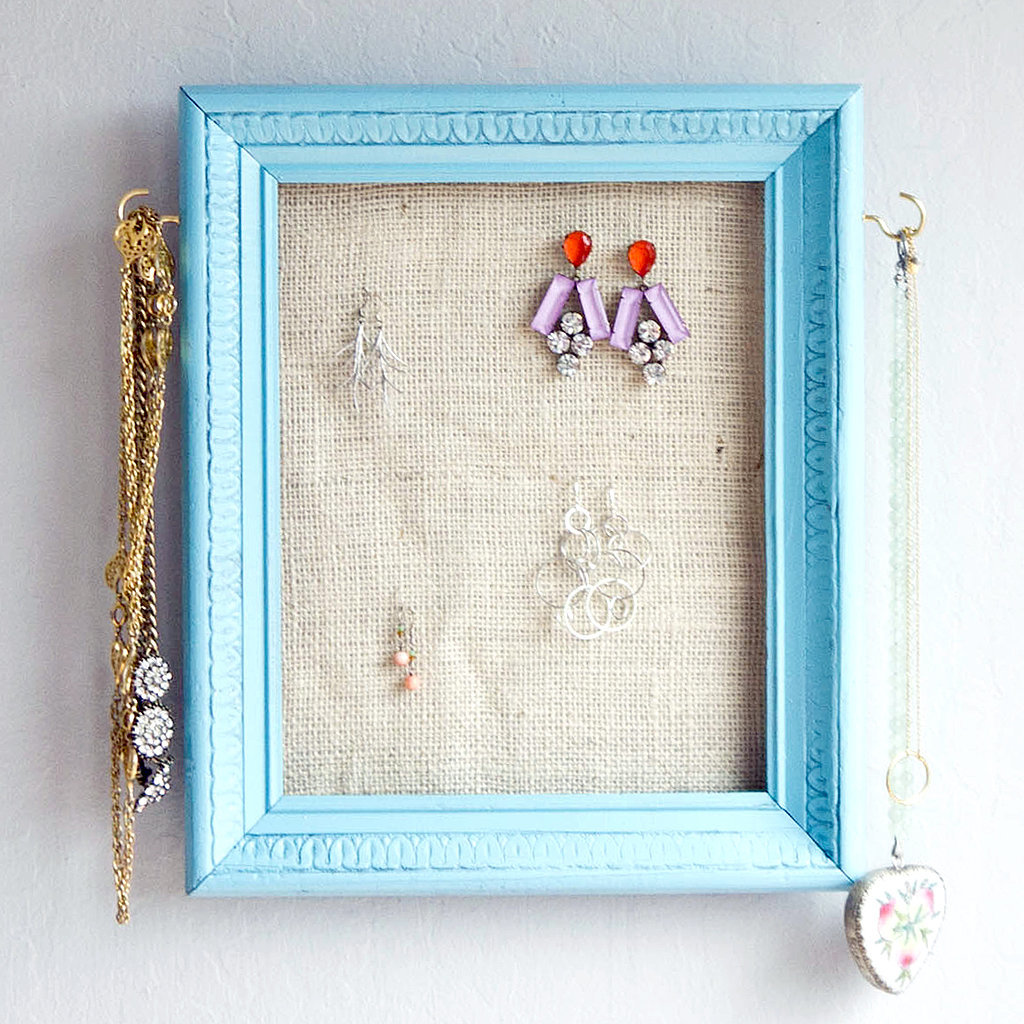 Image: Pop Sugar
You can make a cute blackboard by removing the glass sheet from your frame and painting the backing board with chalkboard paint (hint: you can make this by adding bi-carb soda to any colour of paint that you choose!). You might want to paint the outside of your frame a cute colour too.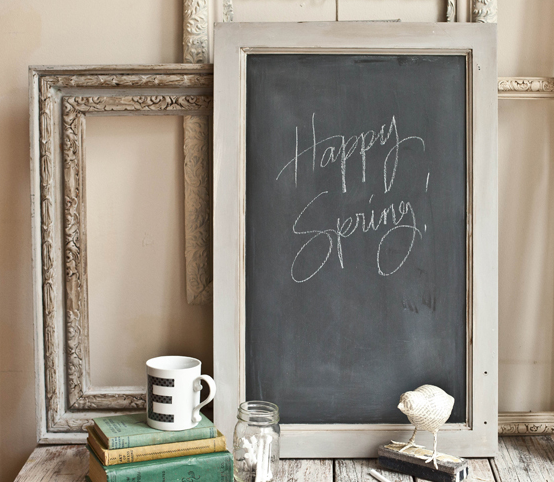 Image: Elli.com
Tea time? There are a lot of gorgeous photo frame serving trays floating around the internet. Like this one from Twisted Drifter. Full tutorial below.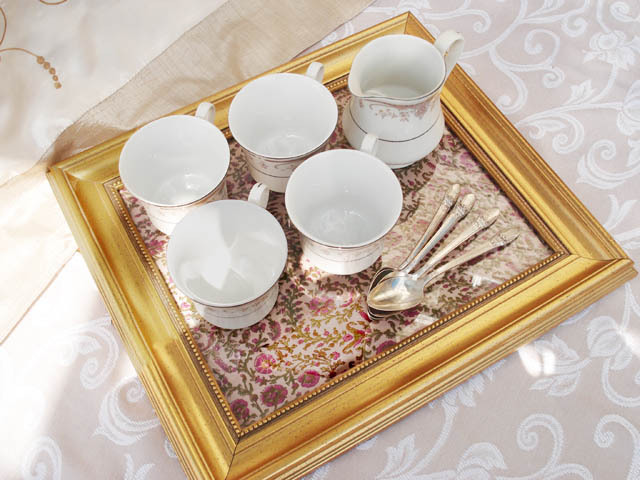 They look great framing light switches too!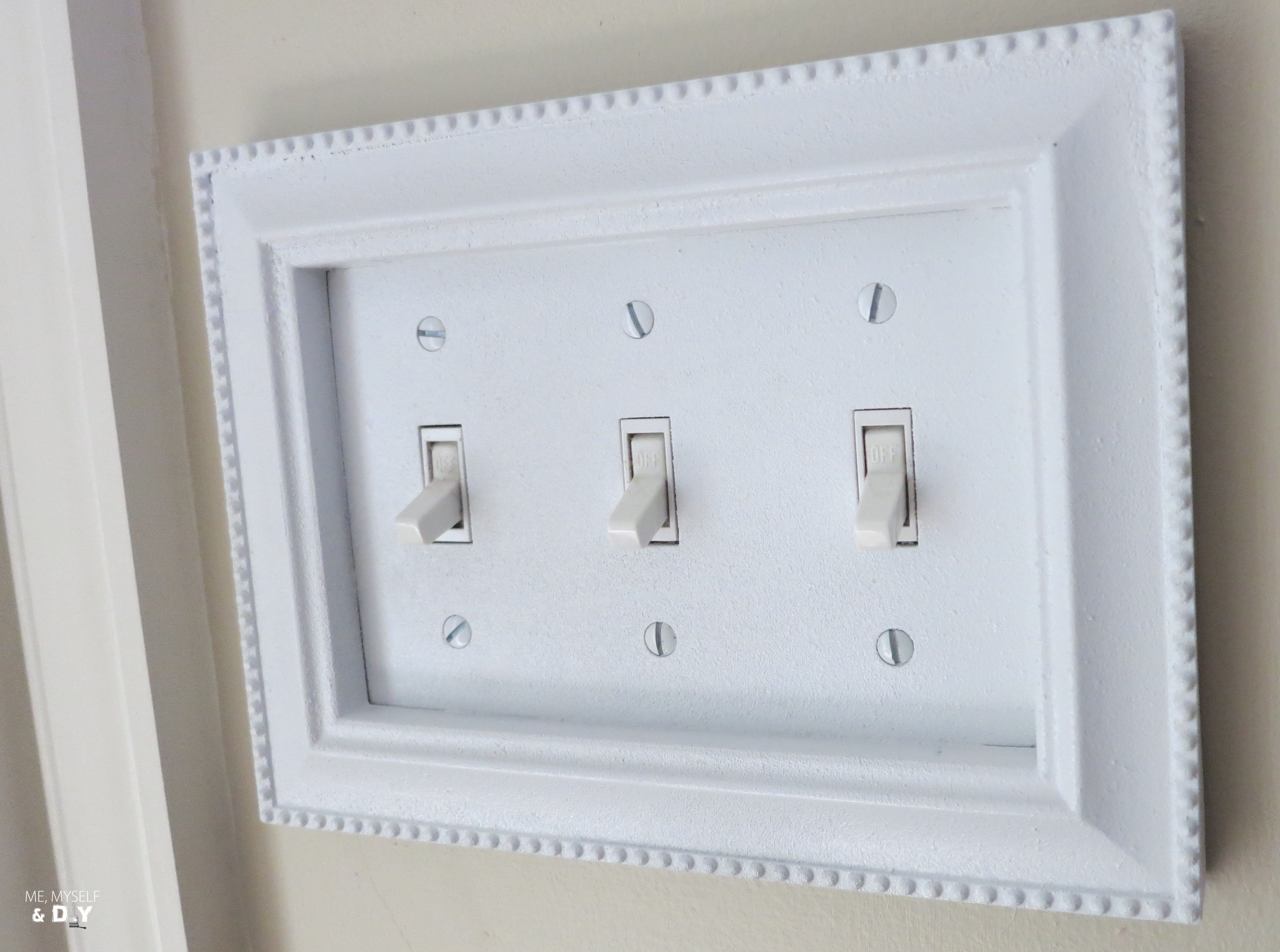 Image: memyselfndiy
That's it, a few simple ideas to breathe extra life into your old frames saving them from entering the waste cycle. Let us know if you have any other DIY frame ideas in the comments section below.
Try this next: Grow Your Own Baby Spinach
1 Million Women is more than our name, it's our goal! We're building a movement of strong, inspirational women acting on climate change by leading low-carbon lives. To make sure that our message has an impact, we need more women adding their voice. We need to be louder. Joining us online means your voice and actions can be counted. We need you.
---