Worn and then disposed of - sometimes after as little as a day - contact lenses are sneaking their way in to our major waterways. Researchers have found that instead of responsibly disposing of old lenses, almost 20% of wearers flush these eyesight savers down toilets and drains.
Contacts are so soft that they're able to squeeze through filters in wastewater treatment plants, causing their dispersal over large distances. Although weighing only 30 micrograms, these tiny plastic discs are designed to withstand quite a lot. This is problematic, as instead of being broken down naturally by microbes, they break into very small pieces, essentially becoming microplastics. These don't degrade over time and contribute to pollution issues by eventually making their way into marine and freshwater environments. These miniscule pieces can easily be ingested by animals such as birds, fish, and other animals, causing major health problems.
Contact lens companies currently don't inform buyers of what to do when you're done with them. But there are ways! Here are two companies that currently not only recycle your contact lenses, but also the packaging - and REALLY want yours!
Through collaborating with Terracycle, Bausch and Lomb have created the first sponsored contact lens, blister pack, and top foil recycling program. Collect your used contact lenses and the packaging they come in, print out a FREE shipping label, and easily send it straight to Terracycle to be recycled properly from any post office. Terracycle is one of the world's leaders in developing ways to recycle materials that are supposedly "unrecyclable" and has stopped 2.6 billion pieces of rubbish from going to landfills around the world. There are also drop-off points in countries like Australia and the USA.
Perfect for dorms and shared homes, or even the office, try doing a mass collection and sending everyone's contact lens waste off together!
Luckily for us, the plastic packaging of your contact lenses are totally recyclable. If you have a closer look, the packaging is plastic type #5. In fancy terms, this is polypropylene and is found in clothes, tubs and bottles. These unfortunately can't be thrown in your yellow bin and aren't as widely accepted for recycling as #1 and #2 plastics. But the "Gimme 5" Program is a great solution to recycling all plastics stamped with a #5. You can either drop off your type 5 plastics at one of the Gimme 5
drop off locations
, or mail it with a
shipping label
attached.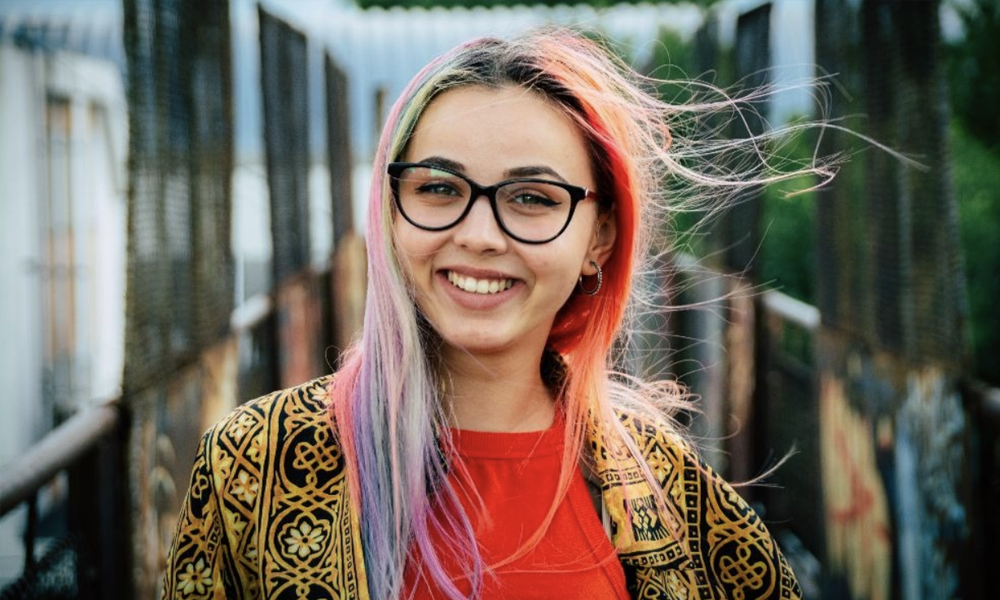 Not only have these recycling groups become increasingly more successful over time, but they've inspired other companies such as Johnson & Johnson (manufacturers of the popular Acuvue contact lens brand) to reduce the amount of non-recyclable material in their packaging.
Finally, let's be honest - glasses are cool now. And, you even have professionals to help to find the exact style, colour, and shape that suits your face! Around 50 percent of Australians wear eyeglasses and why not? By wearing glasses more, you'd be saving hundreds of contact lenses from entering our waterways (we understand that not everyone has access to long distance postage), as well as hundreds of dollars each year.
Ellie Corne is a marine biology student at James Cook University in Queensland. She's passionate about linking scientific discoveries with social media to advocate for environmental conservation. In her spare time, she loves to find ways to live more sustainably, make recycled jewellery, and go to the beach.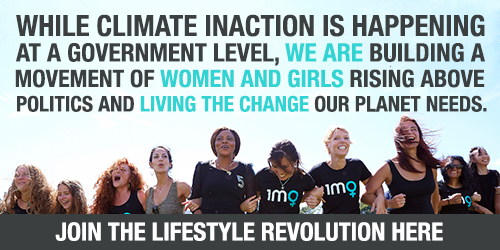 ---