I just bought a car with my fiancé. A great, big four-wheel drive that is certainly not electric.
I say this with a guilty conscience. It has been over eight years since I bought my own vehicle. In the past, I couldn't justify owning a car – both financially or environmentally – when I've always lived in cities that are traversable by public transport or a bicycle.
According to the 2014 audit, there are over 18million motor vehicles registered in Australia, with passenger vehicles accounting for over 75%. So why have I decided, after almost a decade sans vehicle, to add to these numbers? Especially when I am the first to admit that I don't need a car – I want one.
A few weeks ago I was at an event in which Sarah Wilson spoke about her health pillars. After talking about her devotion to her bicycle, the slow-travel evangelist admitted that she'd just bought a car. Why? Because at this stage in her life it was too restrictive not to have one.
Does this mean people like Sarah and I are forgoing our eco-ethos? I don't think so (and hope that you agree). I believe there's a big difference between being a gas-guzzler and a conscious car owner. Here's how your motor doesn't have to alter your morals.
Use it to appreciate nature
My fiancé and I have a very clear reason for buying a Land Cruiser. We want to use it to explore Australia, whether it's weekends away to the bush or eventually a longer trip across the Outback. To me, this is very different to buying a car just to cross the city (although, each to their own if that is your reason).
We recently temporarily loaned a Honda SUV all-wheel drive vehicle. It allowed us to travel to a farm in Dubbo, where we joined a group of Landcare volunteers planting trees and building fences. Without an all-wheel or four-wheel drive, which not many car sharing schemes offer, we wouldn't have been able to offer our helping hands.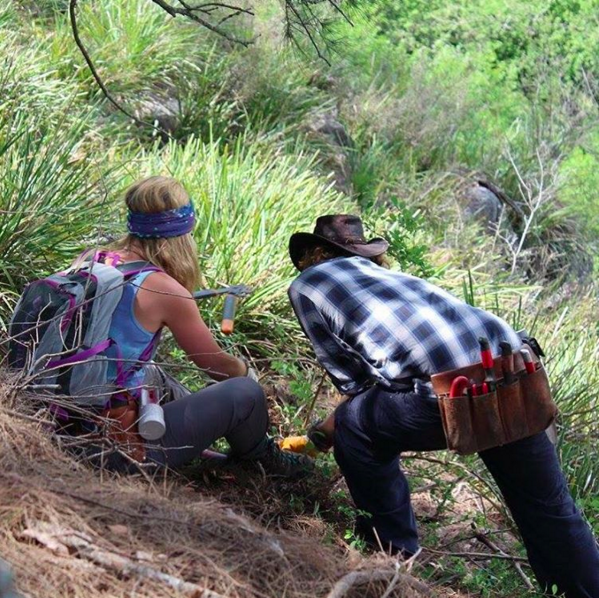 Image: @amy_molloy
Do it for the sisterhood
In Saudi Arabia religious beliefs prohibit women from driving a car. We campaign for women to be able drive so they can feel free and independent. Okay, you could argue this is like justifying eating a doughnut by saying there are people in the world starving. But I do believe that driving can be an empowering skill for women and we shouldn't dismiss it.
Take my new purchase; if I'm honest I am nervous about the prospect of driving such a huge vehicle particularly off-road. But I'm planning to take a four-wheel driving course so that I can up-skill and that makes me feel good about myself.
It's also worth noting that Saudi Arabia has the highest road accident death toll in the world. Perhaps they could benefit from women's influence on the road?
Avoid hotel waste
Whether it's electricity from air conditioning, excess water from towel washing or food waste from restaurants, it's not secret that some hotels aren't the most environmentally-friendly establishments. Of course, you can find eco-conscious options, or you can just buy a vehicle that doubles as moveable accommodations. The best part? You can choose the view you wake up to every morning.
It doesn't take much to transform a 4WD into a home. We're fitting our Land Cruiser with a RV-Series tent from Oztent – you can strap it to the roof rack, arrive at a camp site and set up with one person in 30 seconds.
It's important for everyone who lives and works in the city to escape the concrete jungle sometimes. I could catch a plane to a far-flung country, or drive an hour and be in the depths of an Australian National Park.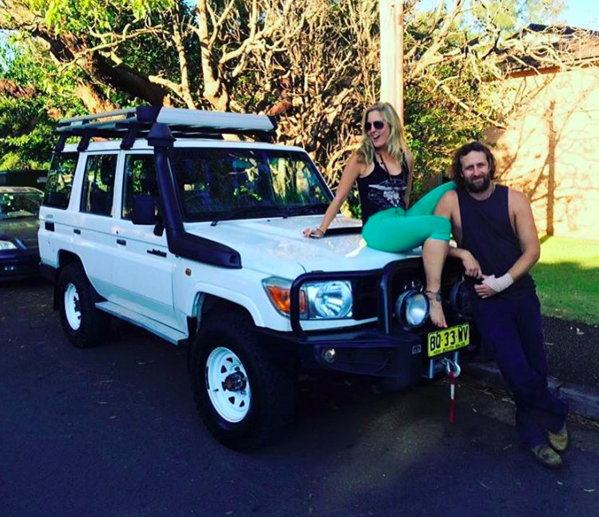 Image: @amy_molloy
Decide a minimum distance
Car use can be a slippery slope. You vow to only drive long distances on special occasions, but before you know it you're grabbing your car keys to pop to a shop you can see from your living room window. One option is to set a minimal distance. If my partner and I can walk or skateboard a route in less than 20 minutes we generally do, unless we have to collect something heavy (sometimes even that doesn't stop us).
It actually helps that at a certain time of the month I get motion sick. It's good motivation for me to walk instead of driving when I know that driving might mean spewing. . .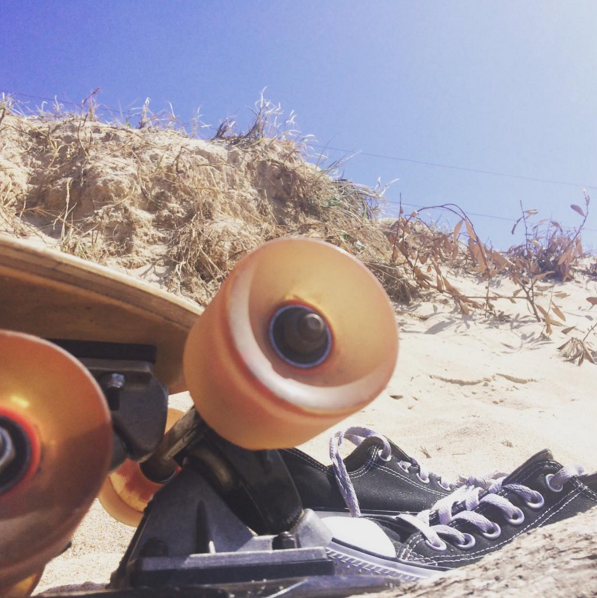 Image: @amy_molloy
Broaden other people's horizons
There is a reason we chose a Land Cruiser with two rows of seats instead of one – because we hope to bring other people on our journeys with us. When I was a non-car owner I relied on friends with four-wheels and car sharing schemes like GoGet to take me on far-flung adventurers. Now I hope to repay the favour.
I recently spent 4-months working my way across South America and some of my favourite moments were the conversations I had with strangers on Bolivian bus journeys. It was also good practise for my terrible Spanish. Lets face it; every road trip is better with people to share it with – even if you don't speak the same language.
Diary of a Digital Nomad: How to Run Away with your Responsibilities by Amy Molloy will be published from Dec 5, available on Amazon and iBook.
[Header image: Shutterstock]
READ THIS NEXT: How to boost your social life and social conscience
1 Million Women is more than our name, it's our goal! We're building a movement of strong, inspirational women acting on climate change by leading low-carbon lives. To make sure that our message has an impact, we need more women adding their voice. We need to be louder. Joining us online means your voice and actions can be counted. We need you.
---