Growing your own produce is making a bigger comeback with sharing

During the First and Second World Wars, households were called upon to grow their own food in order to reduce pressure on public food supply. In the wake of a different kind of challenge - climate change - many residents are picking up their shovels once more and revitalising the backyard veggie patch.
Urban farms are popping up everywhere, with locals feeling encouraged to grow their own food, whether it's a few tomato plants or a full permaculture-designed backyard. However, nature can be unpredictable, and sometimes you end up with too many tomatoes, but not enough basil. Or you might not have enough space to grow the produce your heart desires. Luckily enough there's a growing movement of swapping food, and it's not as hard as you think!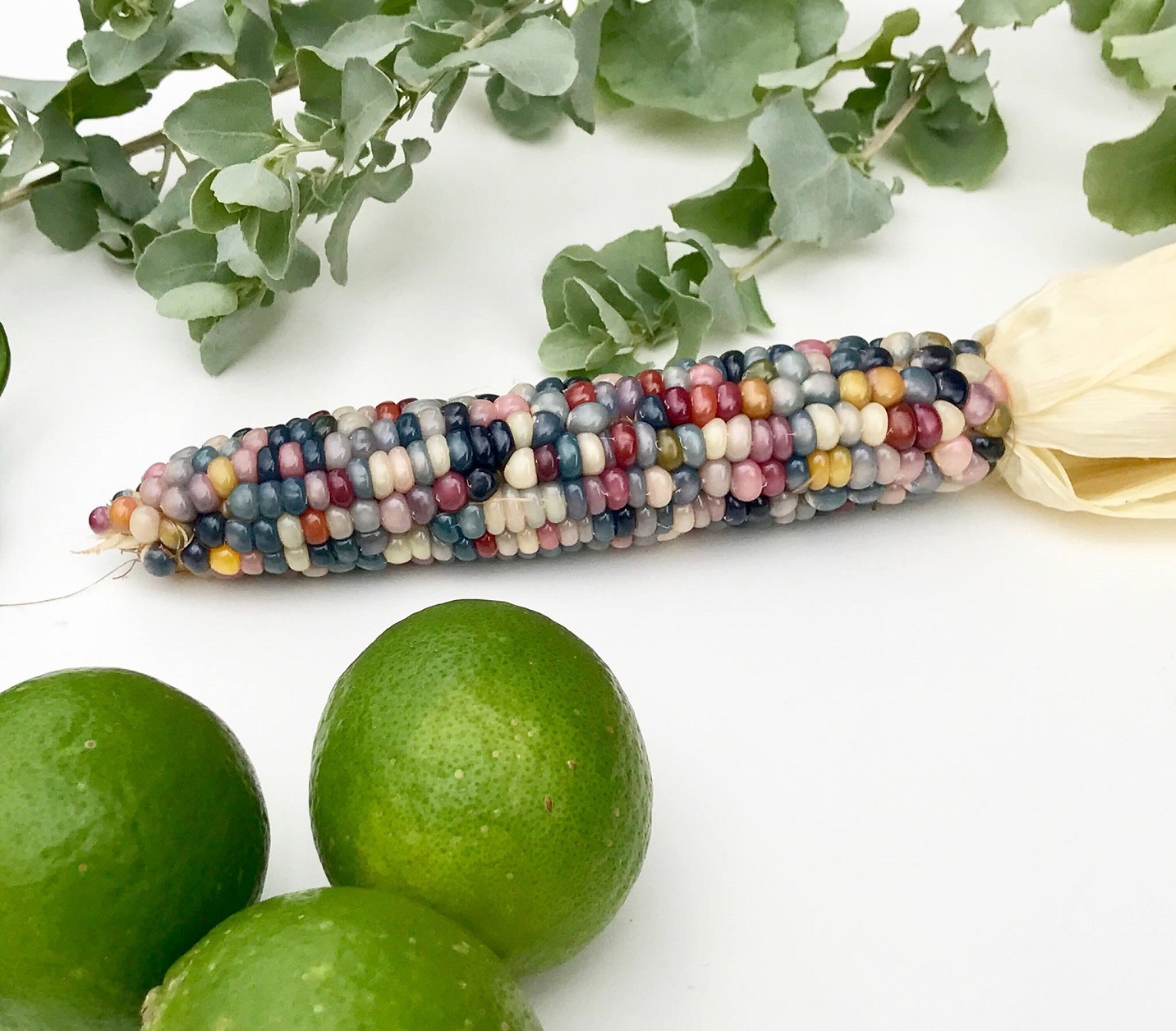 Limes, Glass Gem Corn & Saltbush from a Pocket City Farms swap. Credit: Laurie Green
Why swap?
Swapping is a bartering system where individuals can trade items on a basis of trust. It can help you save money, while also allowing you to get rid of things you don't need. (Win for you, win for the environment!) It's a growing sensation, providing an alternative to sourcing food from supermarkets and the industrialized food system. Numerous Facebook groups can be found facilitating the sharing of excess veggies or other gardening tools. The simple act of swapping is now helping to establish new relationships, networks, and business contacts, whilst also reducing a community's footprint on the environment.
Read this next: 5 Ways To Help The Planet Through Sharing
To find out more about food sharing we interviewed Laurie Green, founder of Crop Swap Australia. The first group, Crop Swap Sydney, launched 18 months ago, and from there a further 11 have popped up around the country. These groups, across multiple platforms, have grown to have a combined audience of 17,000 people in just 18 months.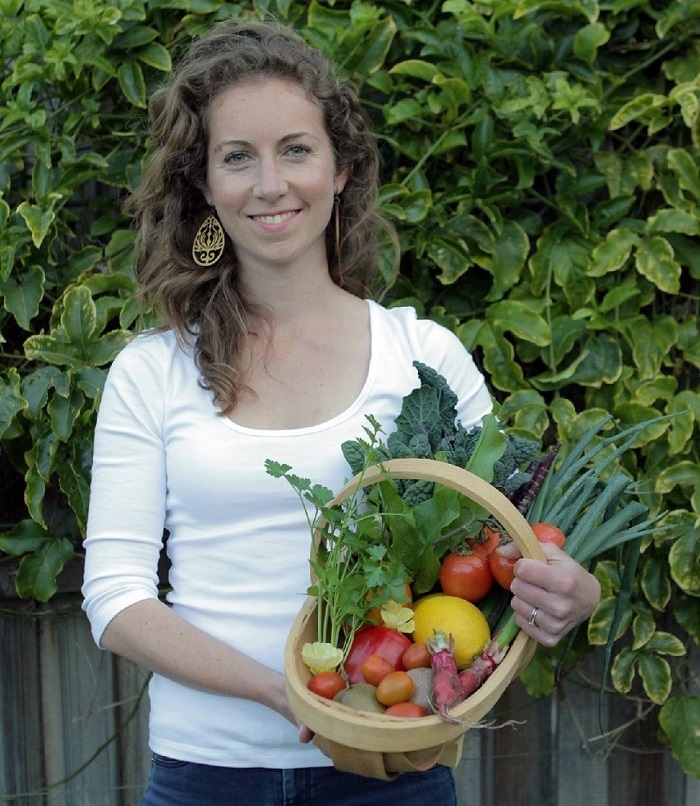 Laurie Green, founder of Crop Swap Australia & her crop swap haul


1MW: How did Crop Swap come about?
Laurie: It's a very simple idea but one that works for my family, and seems to work for others. With today's high cost of living, I sought a way to connect with local growers in an easily accessible and conversational environment. I tried existing apps, but for various reasons I found them a little faceless and I didn't like the idea of listing my address publicly. Therefore the existing infrastructure of Facebook works well. It has facility to maintain privacy, connect people, is free, allows the sharing of content and is already a part of everyday life for so many. I started the Sydney group in October 2015 and it has just exponentially grown from there!
1MW: Why swap?
Laurie: It's free! There are so many urban gardeners out there who experience gluts or failures, that it just makes sense to connect them and to provide them with a forum to share their excess. Worldwide, food waste is a huge issue, and therefore eating locally, connecting growers and exchanging fresh produce just makes sense. People also swap recipes, edible plants, seeds, gardening goods, skills and homemade products.
Last year I calculated that with all of the food that I was able to grow and swap, my family was able to save $2,500 on our annual food bill.
1MW: Meeting like minded people, does it make it easier to live more sustainably?
Laurie: Yes, the newest group of urban gardeners are actually young mothers who are doing it for both the health and education of their families. The cost-saving factor also helps! With large, local networks sharing information daily, recommendations and technique sharing makes it much easier to live sustainably.
1MW: Why aren't we swapping more?
Laurie: With today's high cost of living, share economies have become part of a growing movement. They exist for any number of things such as to share tools, recipes, kids toys, clothes, pets and childcare. They also exist to share skills such as through Repair cafes.
1MW: Can businesses get involved?
Laurie: Yes, definitely! There's an organic café in Manly who have connected with Crop Swap Sydney members who reuse coffee grounds as a compost additive, and others who collect food scraps for pet food. We also offer member discounts on relevant and locally made products. For example, one group offered members a saving on beeswax wraps, as an alternative to single use plastics.
1MW: How can individuals in other countries start sharing? Do you have any tips?
Laurie: I would recommend starting small and just talking to people. Free food is not a hard sell and most people understand the age old concept of bartering, which is essentially what Crop Swaps are based upon.
1MW: What's surprised you in the 18 months?
Laurie: How popular it's become in such a short period of time! I've been contacted by people in New Zealand, LA, Aruba, Canada and London who would like to replicate the idea. To me, this is amazing, because it shows that people are making the move towards food sovereignty. Growing your own is good for the soul and belly, the groups provide support to help members succeed and swapping is just an easier way to live.
The other aspect that surprised me was the amount of surplus that remains from swap events. When we swap monthly at Pocket City Farms we have also partnered with local charity, The Food Pantry. who collect the excess and redistribute it for free to people in need.
1MW: How can people find out more about Crop Swap Australia?
Laurie: Simply search Crop Swap Australia on Facebook to find your local group or go to www.CropSwap.Sydney. We currently have groups throughout Tasmania, in Sydney, Brisbane, Cairns, Melbourne, Canberra, Newcastle, The Hunter Valley and Northern Rivers area. There will also soon be a Crop Swap in Vancouver, Canada.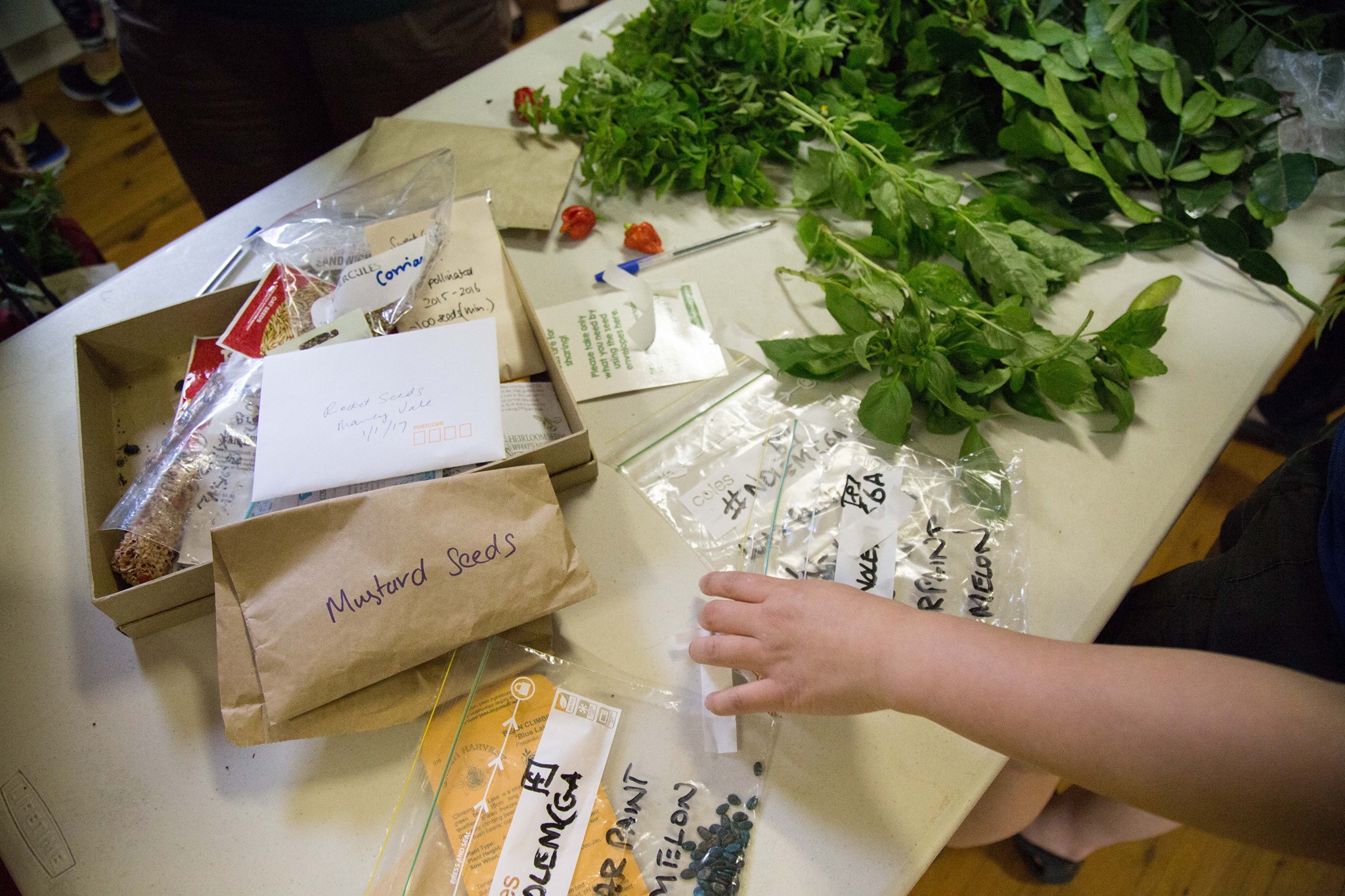 The Crop Swap Sydney seed library. Credit: Gemma Deavin
So Get Swapping!
With Laurie's insights, we're super excited to get involved! Swapping surplus produce helps connect local growers, strengthening the community while also reducing your environmental footprint. It's a fantastic way to eat unusual varieties of produce and help diversify your diet. It's also a great source of knowledge to tap into to grow your green thumb!

Images supplied by Crop Swap Sydney, Gemma Deavin & Laurie Green.
Read this next: How To Grow Your Own Food
We're in a climate emergency and it's going to take all of us to get out of it. That's why 1 Million Women is building a global community of women committed to fighting climate change with our daily actions. To join the (free) movement just click the button below!
---