Ahh Paris, you cobble-stoned, baguette filled, historic beauty, you. No wonder you're known as the city of love. But rumour has it, you're turning into a city of eco-innovation and sustainable planning too.
It seems that each time we talk about cities of tomorrow, all of the notable future sustainable planning and designs seem to be born out of necessity. People and governments are slowly beginning to realise that if changes aren't made to the way their cities operate, they run the risk of losing what makes them unique, and Paris is no exception.
Paris faces huge challenges in the way of overpopulation, being the fifth largest city in Europe, with 2.21 million people living in the city in 2015. Gentrification and urban expansion have segregated communities, put pressure on public transport systems, and created insurmountable levels of pollution and carbon emissions. It was inevitable something had to be done to solve the housing problem and remedy the environmental issues so that future generations can continue to enjoy this amazing city.
Architectural innovation can often be met with resistance when a city's iconic look and historic sites are contested, however architects Oxo and Sou Fujimoto seem to have found a way to turn the glorious French capital into a eco-lover's wonderland.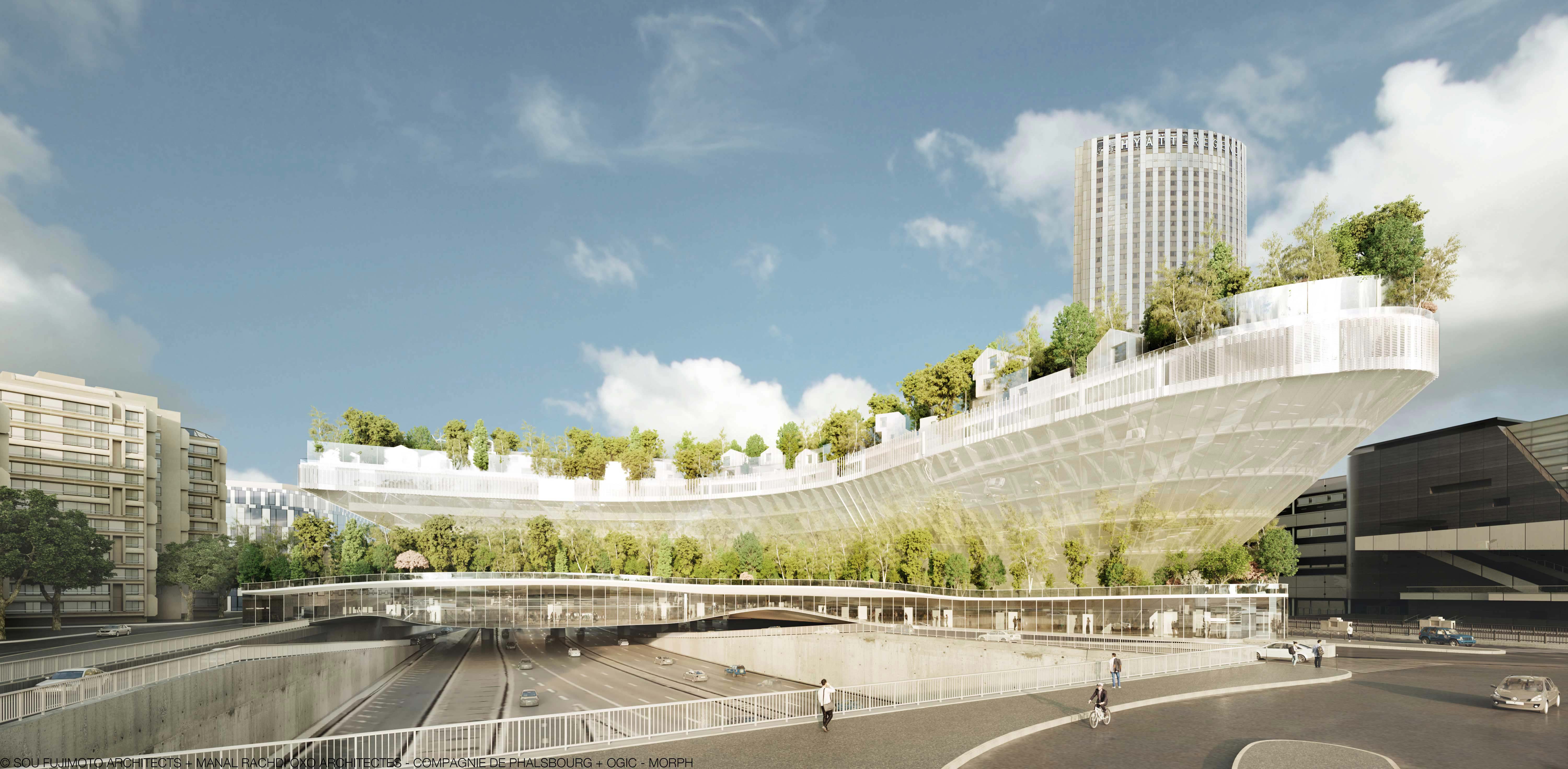 Image: Oxo Architects
Their vision is to create a living ecosystem or, what they call, "a floating village in the middle of a forest" – to turn an old parking lot into a tree covered paradise, with homes and public park spaces on the roof, and have the whole building power itself. The building will double as a pedestrian bridge over a busy highway that traditionally served as a barrier between the city centre and the suburbs, which will connect the segregated communities to the city.
The floating village will run on a cocktail of solar, wind and geothermal energy, and any leftover energy will go back into the "energy loop" to be used by other parts of the building, or fed back into the grid. The most exciting thing is, these plans aren't just hypotheticals – they are said to be going ahead within the next few years.
1 Million Women is empowering women and girls around the world to lower their impact on the planet. If you love what we do, please support our work by donating a couple of dollars. For the price of a cuppa, you can help us inspire millions more! (click to donate)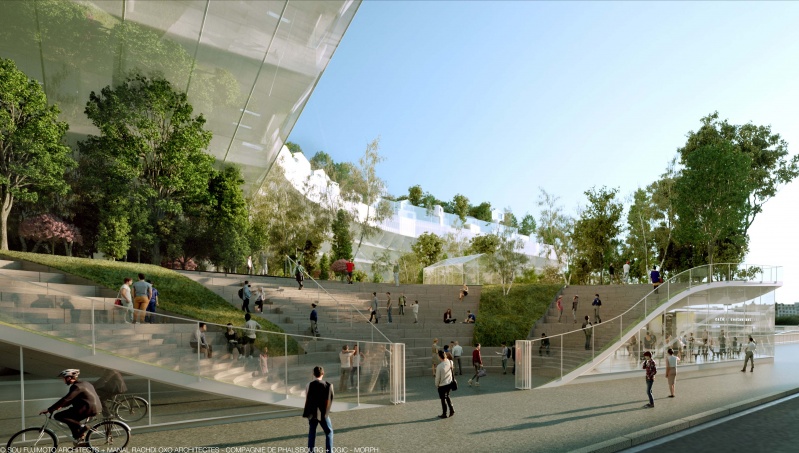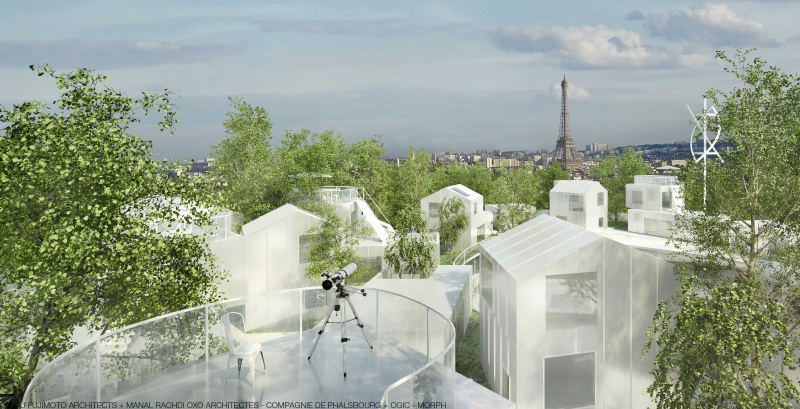 Image: Oxo Architects
Oxo and Sou Fujimoto's innovative designs coincide with a scheme commissioned by the Paris City Hall, the 2050 Paris Smart City Project, which looks at new ways to reduce the capital's greenhouse gas emissions by 75 per cent by 2050.
Many outrageously innovative plans have be born out of this Smart City project, including photovoltaic buildings generating their own power, vertical parks with "algae bioreactors", and bamboo towers with vegetable gardens and bridges that resemble jellyfish. The aim is to invent a new way of living in Paris – the cobblestoned city, as beautiful as it may be, lacks vegetation, community cohesion between the regions, and an overall sense of environmental action. The Smart City project will guide Paris in its endeavor to become an adapting, climate resilient city.
Read More: Paris on the ground: How the city of love is increasing green spaces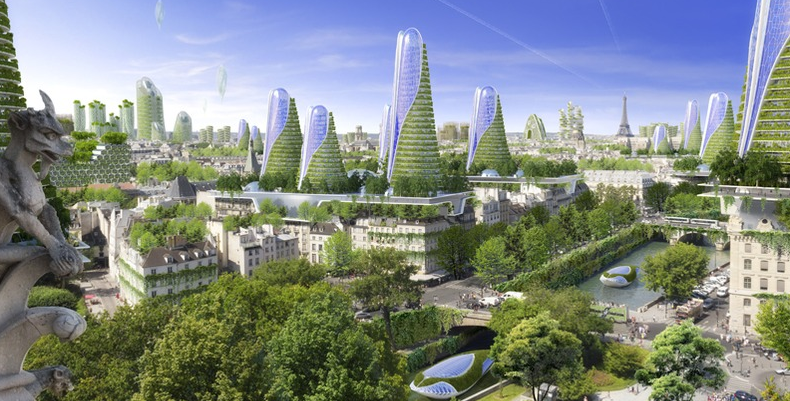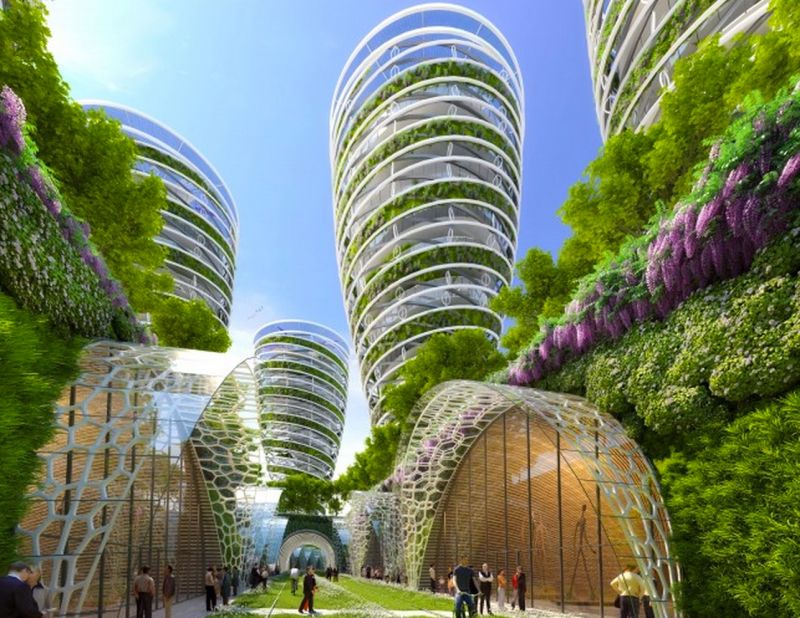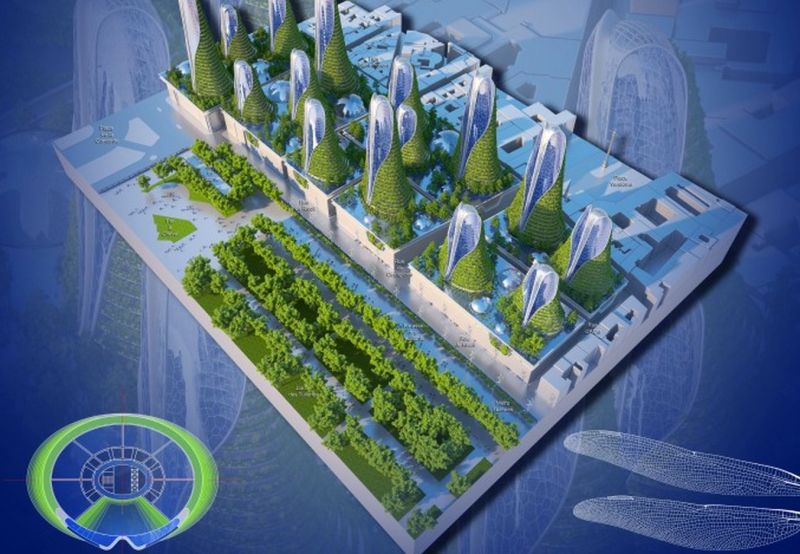 Image: Gizmodo
A lot of the proposed designs aren't likely to be realised in our life times, but it's important to begin devising plans for the future, especially when they offer real solutions to the housing and environmental problems faced by Parisians.
In other news, the French really seem to have their environmental heads screwed on, with recent announcements that 1000km of Solar Roads will be rolled out over the next five years, supplying power to millions of people across the nation.
What is your city doing to combat climate change? Let us know in the comments below!
Header image: Gizmodo
Read this next:
Cities of tomorrow: How this city regained its Seoul
3 cities are building forests above and underground!
1 Million Women is more than our name, it's our goal! We're building a movement of strong, inspirational women acting on climate change by leading low-carbon lives. To make sure that our message has an impact, we need more women adding their voice. We need to be louder. Joining us online means your voice and actions can be counted. We need you. We're building a movement of women fighting climate change through the way we live.
---