The following is a 1 Million Wommen community member guest post.
Recipe created for Best Skin
Organic, seasonal vegetables and seeds - rich in nutrients, minerals and vitamins; cleansing, healing and alkalising. But the process of healthy and clean eating must never be boring or repetitive; on the contrary, anything sensory should always be a pleasure and a delight. This delicate plate has incredible texture and flavour, and can be used as a main or as a side. It is suitable for vegan or paleo diets, and elevates whatever you put beside it.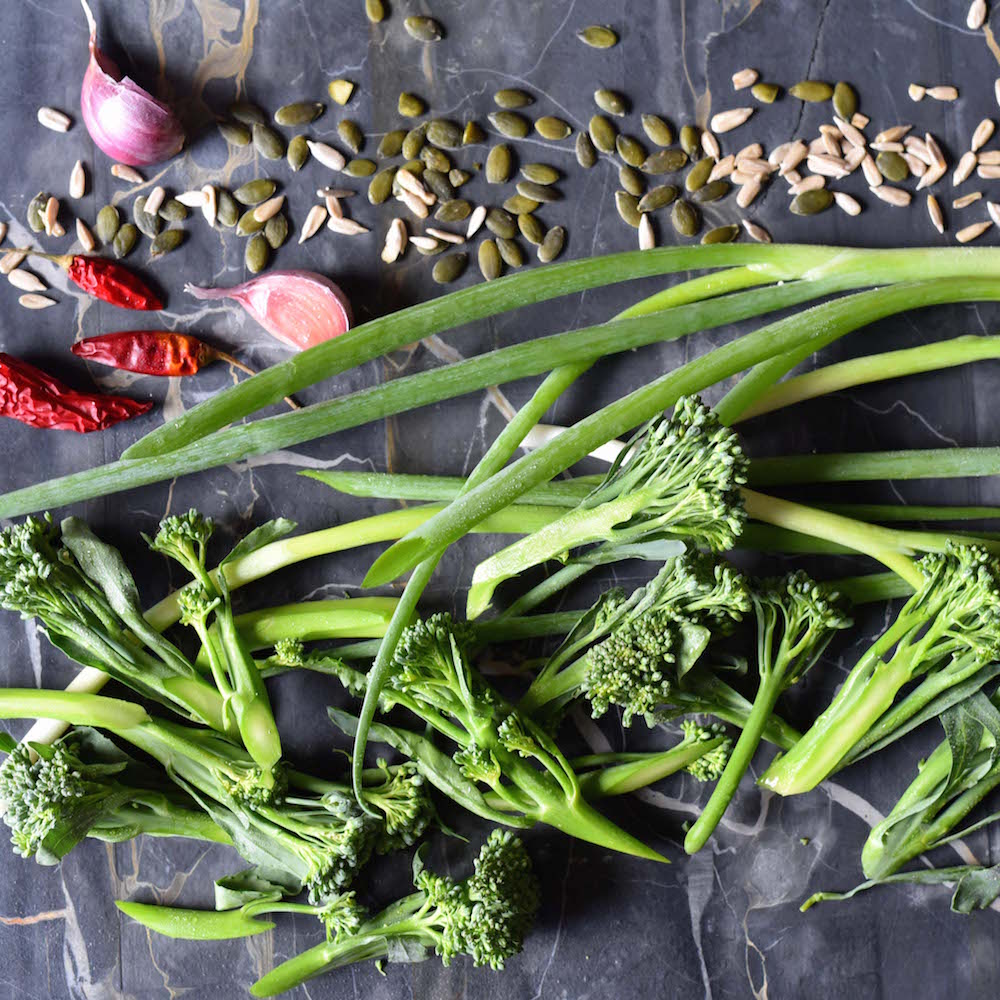 INGREDIENTS:
Serves 2-4
1 head of garlic, plus one extra with green germ removed and thinly sliced
270ml coconut cream
500g baby broccoli florets with leaves, or broccolini, cut in half lengthways
1-2 small hot red chillies, seeds removed and thinly sliced
4-5tbsp olive oil
1 bunch spring onions, trimmed
Himalayan pink salt and freshly ground black pepper
2tbsp combined sunflower and pumpkin seeds, toasted
1 lemon, cut in wedges
Thai basil sprigs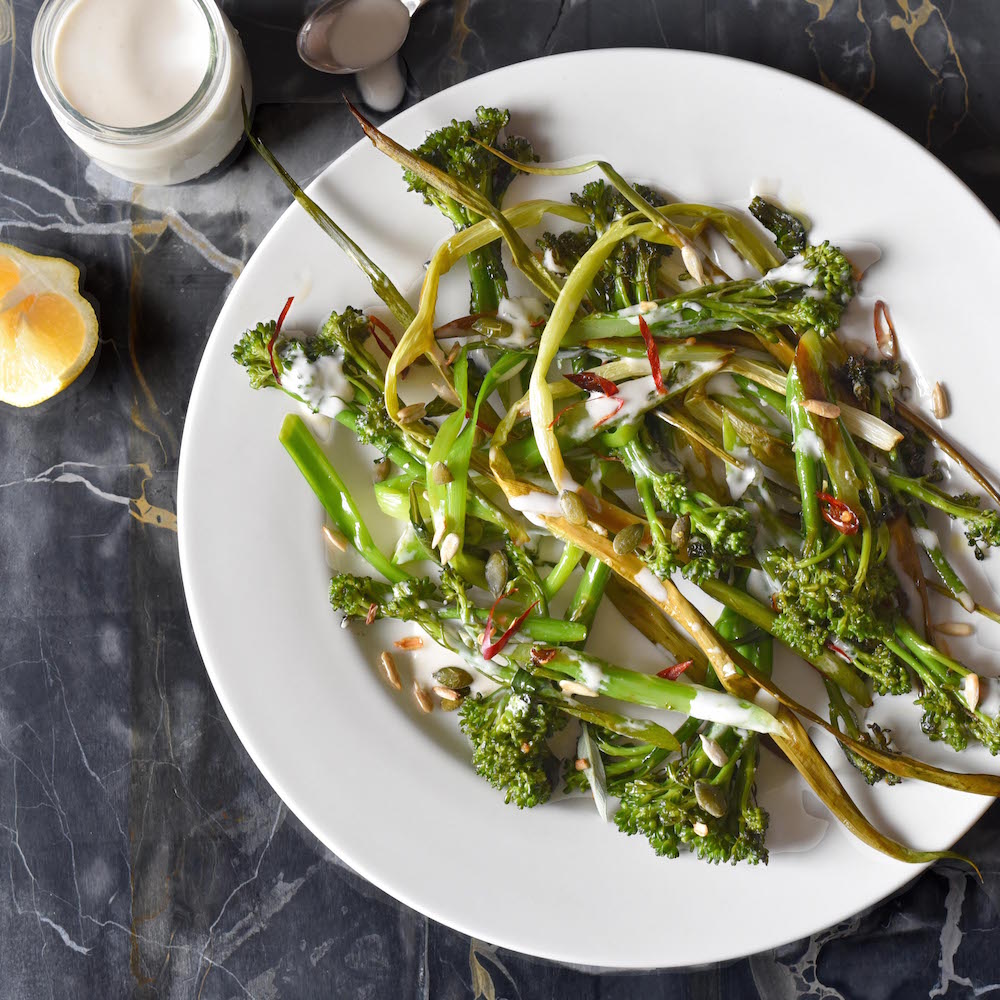 METHOD:
Preheat the oven to 200C and slice the top quarter off the head of the garlic horizontally and discard.
Place the rest of the garlic in the centre of a square of foil, drizzle with 1tbsp olive oil and a sprinkle of salt. Wrap up the garlic, place it on a baking tray and roast for 30 minutes, until soft.
Set aside, and when cool enough to handle, squeeze out the garlic cloves, discard the skin, and crush in a mortar and pestle, or with a spoon.
Bring the coconut cream to a simmer in a small saucepan, whisking constantly. Turn off the heat immediately as it comes to a boil and let sit until just warm. Then stir in the garlic purée, and season with salt and pepper. Set aside at room temperature until needed.
On a baking tray lined with parchment paper place the spring onions and drizzle with 1tbsp olive oil. Place into the 200C oven for 5 minutes. Spring onions should be soft and charred in places. Set aside.
Heat the remaining 2tbsp olive oil in a large cast iron pan.
When hot, toss in broccoli, garlic clove and chilli, stir to coat in olive oil (add a little more oil if necessary) and pour in 1/4 cup water. Pop on the lid and leave for 3 minutes.
Remove lid, turn broccoli over, and replace lid for 2 minutes. Check to see if ready, you should be able to just pierce stems with a knife, and broccoli will be charred in places.
Place broccoli on a serving platter entwined with the spring onions, spoon over roast garlic coconut cream, and scatter with toasted seeds and Thai basil.
Serve with wedges of lemon.
BEST SKIN is a curated online platform exploring current ideas and information related to achieving and maintaining your healthiest and clearest skin, from the inside and out. You can keep up to date on Instagram, Twitter, and bestskin.co.uk

Try this next: Perfect Plum Bruschetta
1 Million Women is more than our name, it's our goal! We're building a movement of strong, inspirational women acting on climate change by leading low-carbon lives. To make sure that our message has an impact, we need more women adding their voice. We need to be louder. Joining us online means your voice and actions can be counted. We need you.
---