Small-scale farming by individual families is tipped to be a significant trend going into the future as food security and environmentalism become more important than ever! ​​
We're seeing more examples of designers creating small-scale aquaponics that allow families to grow their own food at home.

What the hell is aquaponics?!? Find out here!
Once such design is Vegua, a miniaturised aquaponic garden that looks like a cross between a fish bowl and a plant pot.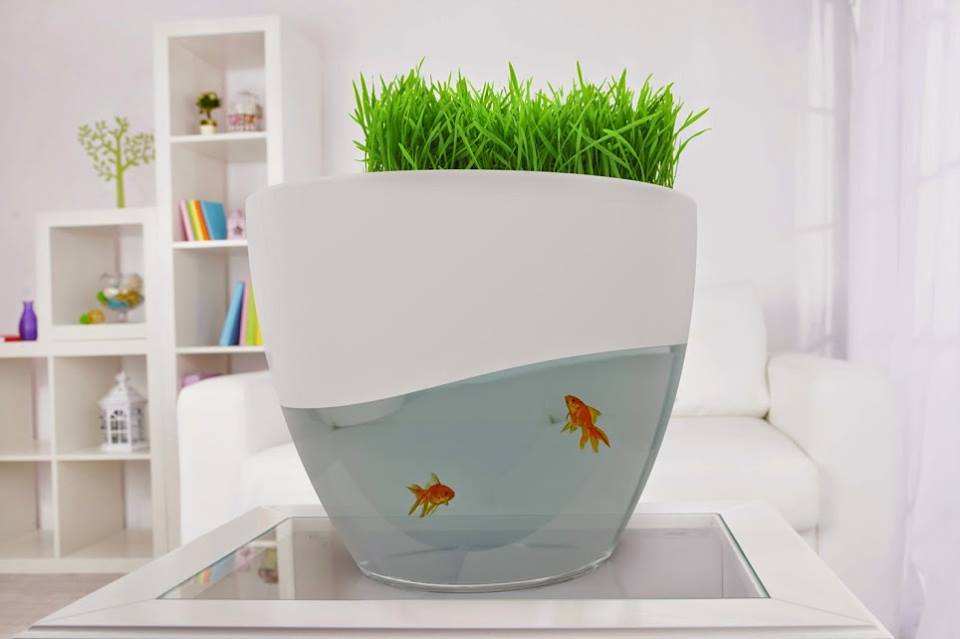 "Fish live in the transparent tank at the bottom. Their waste produces bacteria, which is absorbed along with water into the rock mixture above the tank. Plants in the rock and sand eat the bacteria, in a process that keeps the water below clean."
Small-scale aquaponics are great if you don't quite have enough space for this 12m x 1.5m aquaponic setup for your backyard (although it can feed up to 8 adults a year!).
Aquaponic designs are also great for educating kids about our reliance on nature for everything: food, shelter, water and air. By observing the interdependence of animals and plants in an aquaponic system, it becomes easier to see just how we really are all connected when it comes to the environment.
Although this particular project didn't meet its target on Kickstarter, we hope that designers and environmental creative everywhere are inspired to keep developing awesome technologies that will help people to live a more environmentally friendly life.
Check out some of these other amazing inventions:
Grow herbs inside this kitchen lamp! Incredible design brings your garden into your home
DIY furniture for kids sparks creativity and reduces waste
What if your shower kicked you out when you were wasting water?
Take your work with you with this environmentally friendly, portable office
1 Million Women is more than our name, it's our goal! We're building a movement of strong, inspirational women acting on climate change by leading low-carbon lives. To make sure that our message has an impact, we need more women adding their voice. We need to be louder. Joining us online means your voice and actions can be counted. We need you.
---