There are a LOT of variations on vegan mac and cheese, but I'm a fan of keeping things simple. So this is a fairly basic recipe that you can take and add your own flair too.
Disclaimer: Cheese is a tricky one to replace when you're cooking vegan. So if you're serving this up to an avid meat eater then chances are they're going to say that it doesn't taste like the real deal. But! It's warm, creamy, delicious and savoury; which sounds exactly like comfort food to me. So I'd say come at this with an open mind and an empty stomach.
Ingredients:
350g dried macaroni
50g diced vegan cheese. You can buy this at most health food stores or try one of our two favourite recipes and make your own.
60-100ml of Olive oil or vegan margarine (the amount depends on your consistency. Start small and add more if you need)
4 tablespoons of arrowroot powder, tapioca flour, or plain flour (just use what you have on hand)
2 cups of milk replacement like soy or almond mylk (macadamia milk can be sweeter so if you use this then you'll need a bit more salt to balance).
2ish tablespoons of nutritional yeast (you can find this at health or bulk food stores)
Salt and pepper to taste
Optional:
½ cup vegan Parmesan cheese. Try our recipe.
And or half a cup of bread crumbs.
1 small or ½ large onion.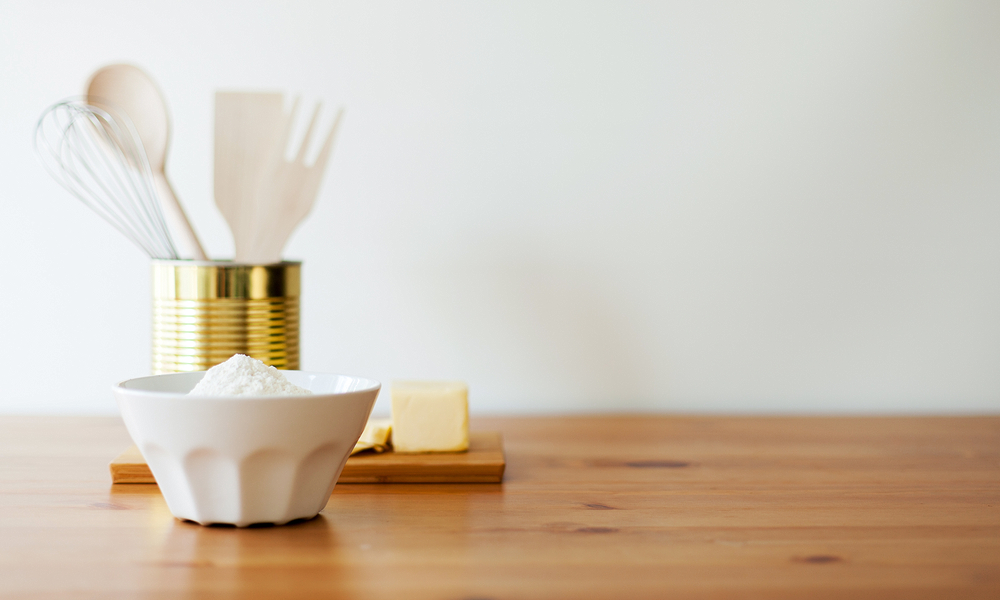 Method:
1. Preheat the oven to 180ºC/350ºF/gas 4 and bring a large pot of salted water to the boil.
2. Cook your macaroni according to the instructions on the packet.
3. Meanwhile Peel and quarter the onion and place in a saucepan with your milk substitute. If you don't want to use the onion you can just warm the milk as is.
4. Bring it to the boil and them immediately remove from the heat and remove the onion from the milk then set everything aside. You could put the onion into your compost, but I like to roughly chop it and use it in a later step.
5. Make a roux with your flour and olive oil/butter substitute. To do this melt the margarine or warm the oil over a medium heat and add in the flour, whisking it together to form a paste. You need to cook this for a few minutes (if you don't then your sauce will just taste like plain flour).
6. Gradually whisk in your warmed milk until it's smooth. Bring it to the boil (stirring continuously) then lower the heat to a very gentle simmer. Let it cook for five to ten minutes, or until the sauce thickens.
7. Add in your vegan cheese and nutritional yeast. I'd recommend just adding a bit of yeast at a time until you get the flavour you desire.
8. Season with salt and pepper. If you've got it in your cupboard then a bit of ground nutmeg is also delicious, but if you don't then not to worry!
9. Add your macaroni to the pot and toss to coat.
10. You can either eat it as is, or transfer the mixture to an overproof baking dish, scatter with the chopped onion, a layer of vegan parmesan cheese and then a layer of bread crumbs.
11. Drizzle a bit of oil over the top and pop it on the top shelf of your oven to bake until a crunchy layer forms on the dish! Serve immediately as is, or with a fresh green salad!
Read this next: How to become a vegetarian when you love meat
Images: Shutterstock
---