Let's finish 2019 with hope and be inspired by the extraordinary initiatives started around the world this year. Projects like cities turning food waste into fuel and "seed-firing drones" planting thousands of trees a day.
2019 is coming to an end and it can be easy to focus on the doom and gloom (who would blame you) that has happened these past 12 months. Apart from the spate of natural disasters, on a scale never seen before, the lack of government action is frustrating beyond belief. The drought and bushfires in my country, Australia have already scorched 200,000 hectares in Queensland and more than 2 million hectares in NSW – a combined area larger than Wales. Lives have been lost, property has been destroyed and we have lost many of our precious, already endangered animals.
School strikes and climate activists have kept the crisis in the media spotlight. And while the transformative action this emergency needs isn't making it into policy in many countries around the world, no one can ignore the calls for climate action.
The challenges we face from climate damage are enormous but so are the opportunities, like the economic opportunities that come from the development of new clean energy technologies. So many individuals, businesses and communities have come up with some pretty staggering initiatives this year to combat the effects of carbon emissions and do their best to halt our global heating emergency from getting another degree higher.
So here is my list of inspirational climate action stories from 2019 (I would love to hear the stories that inspired you too):
The world mobilised for climate justice
Toronto started turning food waste into fuel
One preschool became Australia's first preschool to go carbon neutral
London shut down 200 roads for World Car Free Day and reimagined the city
The world's biggest urban farm is getting ready to open in Paris
Seed-firing drones planted thousands of trees a day
The Green New Deal became a topic of international discussion for the first time
France has built Europe's biggest floating solar farm
Australian billionaires are building a huge solar farm in Australia to supply electricity to Singapore

Australian billionaires Mike Cannon-Brookes and Andrew "Twiggy" Forrest have joined a capital raising of "tens of millions of dollars" to build a huge solar farm in Australia to supply electricity to Singapore. https://t.co/QySa389dau
— The Sydney Morning Herald (@smh) November 20, 2019
The climate crisis presents us with a tremendous opportunity to reassess our priorities and shape a new, sustainable and more just world. Let's take hope from these inspirational projects into 2020. Because sharing these ideas with the world and acting collectively is how we can turn hope into action.
By Allison Licence
Allison Licence is a Sydney-based freelance writer and 1 Million Women volunteer who is passionate about the environment and researching ways to live more sustainably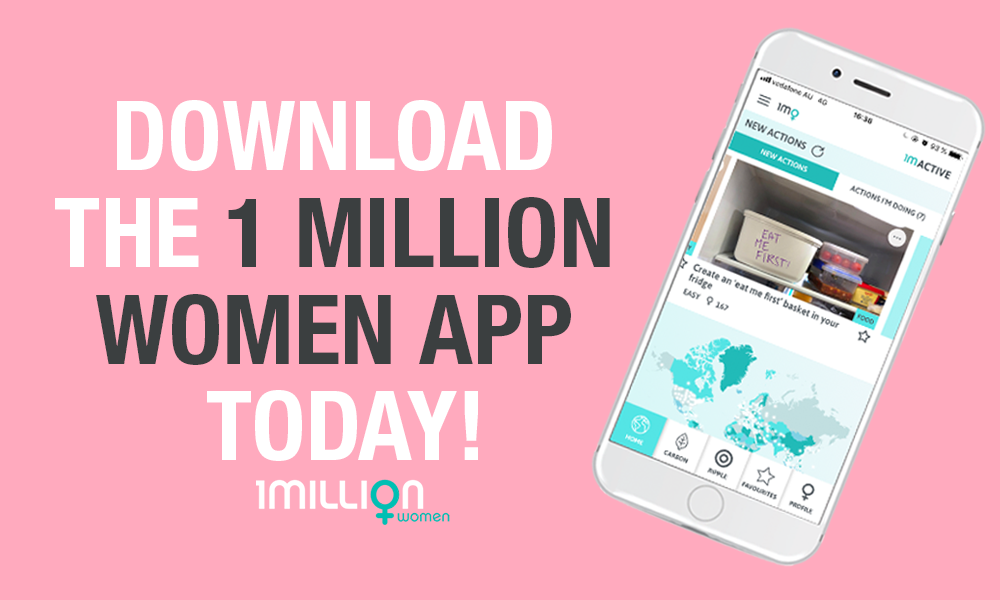 ---