Did you know that approximately 50% of products on supermarket shelves contain palm oil? What's more, Easter-related products are a haven for sneaky palm oil.

So how do you avoid it?
These are a few brands we know of that are palm oil free or have certain products that are:
- Haigh's Chocolate blocks
- Whittaker's
- Pana Chocolate
- Lindt & Sprungli – Lindt Excellence and Lindt Creation chocolate blocks (Note that filled products such as Lindor do contain palm oil)
- Cadbury Dairy Milk chocolate blocks – Dairy Milk, Old Gold, Dream
- Aldi Stores: Choceur, Just Organics, Moser-Roth
What about Certified Sustainable Palm Oil (CSPO)?

100% Certified Sustainable Palm Oil (CSPO) is produced in a way that helps protect the last remaining habitat for wildlife and preserves the livelihoods of producers. By buying from companies using either CSPO or sustainable alternatives to palm oil, you can enjoy some wildlife-friendly, guilt-free chocolates.
The key is to know how to identify palm oil in a product (read the post below for more on this) and if it does contain palm oil, but has no reference to being certified 100% segregated, or 100% identity preserved, then think about choosing another product.
READ MORE: What's the deal with palm oil labelling? How to identify palm oil
READ MORE: Eggcellent: How to make this Easter a sustainable one.
Why is palm oil such a big issue?
When tropical forests are cleared to make way for oil palm plantations, carbon is released into the atmosphere as carbon dioxide (CO2 ), the gas that is the leading cause of climate change; tropical deforestation accounts for about10 percent of total global warming emissions (UCS 2013).
Indonesia was the world's seventh-largest emitter of global warming pollution in 2009, and deforestation accounted for about 30 percent of these emissions (WRI 2013). Indeed, for that same year Indonesia ranked second (behind Brazil) in the amount of global warming pollution it produced because of deforestation (WRI 2013).
It's estimated that 98% of Indonesian forest will be gone in 9 years due to palm oil plantations.
Palm Oil is a major problem, and it is up to us as consumers to make a difference. It is up to us to boycott the brands that contain palm oil, or who are not trying to source responsible palm oil, and protest against those who create this destruction of habitat.
READ MORE: The Union of Concerned Scientists explain the link between climate change and Palm Oil.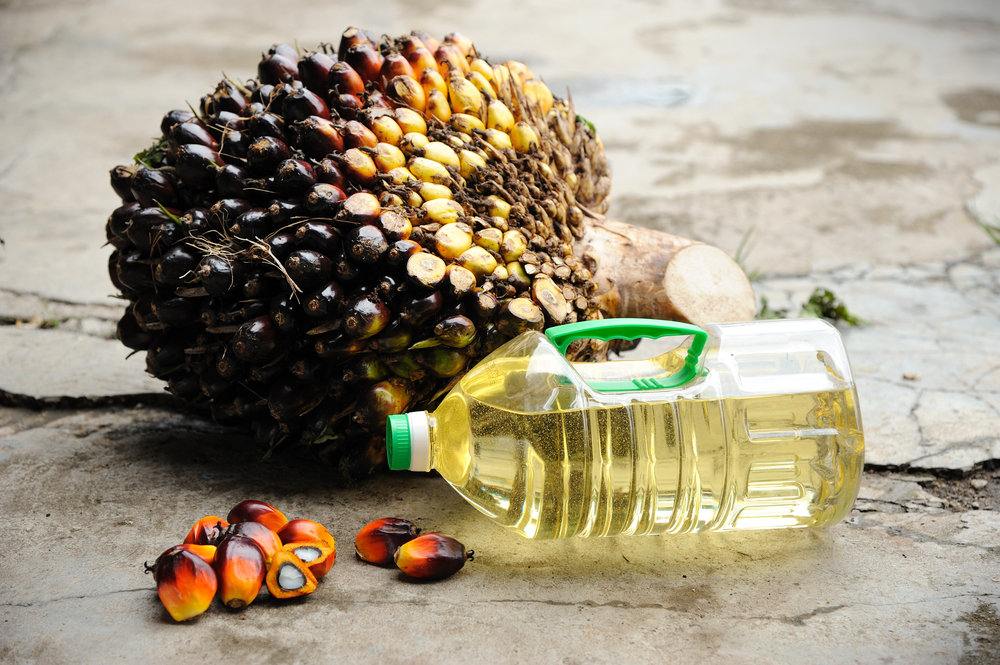 Here are some tips to cut palm oil out of your life thanks to 1MW contributor, Hannah Colless:
Eat whole foods - Boycott packaged food as much as humanly possible. Once upon a time, people would be able to see every ingredient in their meals – vegetables, meat, nuts etc. Fast food and the pre-packaged food has led us down a dark path where many of us consume all sorts of unhealthy, unethical, barely edible products on a daily basis. The simplest thing to do is eat real food.
Choose products that contain clearly labelled oils, such as 100-percent sunflower oil, corn oil, olive oil, coconut oil or canola oil. Palm oil is often disguised as 'vegetable oil'.
READ MORE: What do lipstick, pizza dough, and Indonesia have in common?

Avoid ingredients with the word palm in it - including palmitate, palmitoyl, or simply palm. These will all contain palm oil.
Google it – if you're unsure of whether a product contains palm oil Google the product followed by the words 'palm oil' and often you can find the answer in a few clicks.
Use the Palm Oil Investigations app - An Australian not-for-profit has created a free product barcode scanner app for smart phones that reveals any unregulated palm oil ingredients. It's easy enough to use in the supermarket, and when a 'fail' is noted, another suggested product is recommended instead. Just type Palm Oil Investigations into iTunes, or click here for Android.
Check the saturated fat percentage - If more than 40% of a product's fat content is of the saturated variety, it most likely contains palm oil.
Images: Shutterstock
1 Million Women is more than our name, it's our goal! We're building a movement of strong, inspirational women acting on climate change by leading low-carbon lives. To make sure that our message has an impact, we need more women adding their voice. We need to be louder. Joining us online means your voice and actions can be counted. We need you.
---