1 Million Women is calling for broad political agreement across party lines at the 2016 Australian election, and beyond, for urgent and sustained action on: Climate change, protection of the Great Barrier Reef, and a commitment to gender equality. Please sign our open letter to candidates here. Let your voice be heard.

As Australia prepares to vote on July 2, we're taking a look at the candidates, where they stand on issues of interest, and what you need to know about the various parties' policies in order to make an informed vote this election.
Who are the candidates?

Liberal/Coalition*: Malcolm Turnbull
Australian Labor Party (ALP): Bill Shorten

Greens: Richard Di Natale
View the full list of candidates for the Senate and the House of Representatives, as well as retiring members here. Beware: it's a VERY long list!
* Federally, the Liberal Party runs in a Coalition with the National Party, the Northern Territory Country Liberal Party, and Queensland Liberal branch the Liberal National Party. Except for a few short periods, the Liberal Party and its predecessors have operated in similar coalitions since the 1920s.

What is the predicted outcome at this stage?
As of May 2016, the opinion polls are split 50-50 between the Libs and Labor, which means that there is a good chance that neither party will win a majority on July 2. Keep reading to find out what will happen if neither party can secure a majority.
Why it's not just about Labor vs. Liberal
In Australia, our democratic system means that a political party must have the support of a majority of the members of the House of Representatives in order to claim the right to govern the nation. What this means is that if a party has insufficient numbers, it must try to gain the support from independent and minor party members.
The groups coming together might have drastically different policies and values (for example, the Libs and the Greens), but they may consent to cooperate in order to reach a mutually beneficial outcome.
As of May 2016, both the major parties are resisting forming an alliance with the Greens, but their tone may change if the prospect of a hung parliament becomes more and more likely.
Read more about this issue here.

Image: SMH
Some of the key issues
The key issues the 1 Million Women will be tracking over the course of the election are:
Cutting carbon pollution - Australia must be a global leader in ratifying and implementing the historic Paris agreement, with a commitment to keep global warming to below 1.5 degrees, with no new coal mines, a target for 100% clean energy by 2040, and a clear trajectory to a net zero carbon economy by 2050.
In fact, Australians consider the environment to be a key topic that will influence how they vote, with the majority wanting to see a transition to renewable energy in the next few decades.
Saving the Reef - Australia must elevate protecting the Great Barrier Reef to the status of a national emergency with an urgent escalation of climate action at its core.
A commitment to gender equality - Equal participation for women is essential for the successful initiation, implementation, monitoring and evaluation of climate change policies, and indeed to all significant decision-making. (An Australian Cabinet with only a single woman, as we had from 2013 to 2015, must never happen again.)
Please SIGN our open letter to all political candidates in the 2016 Australian election addressing the above issues.
Click below to read the full letter and add your name! Let your voice be heard.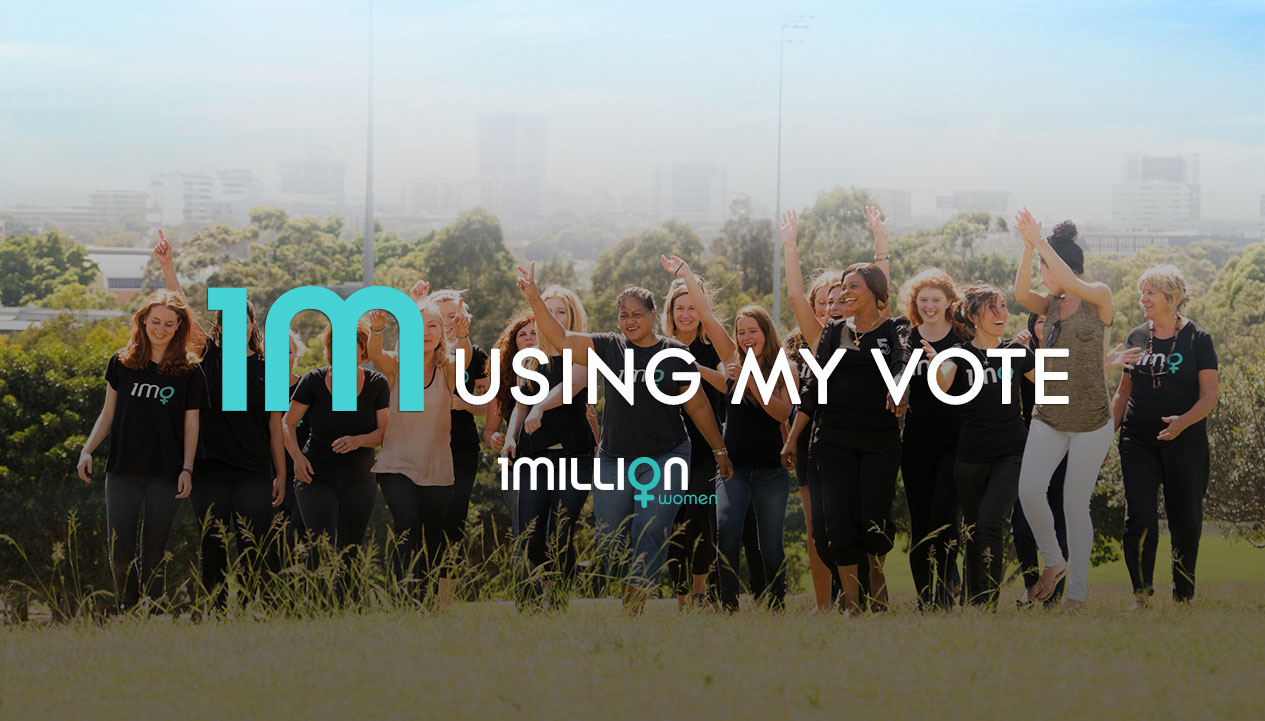 How the candidates perform

Malcolm Turnbull (Libs) told the Paris Climate Conference attendees that Australia would meet the challenges of global warming "with confidence and optimism" and make impressive cuts to carbon emissions. Indeed, the Liberal party say that they will ratify the Paris agreement later this year if re-elected
However, Turnbull's record so far has been less impressive. Since he stepped into the role of Prime Minister, CSIRO has faced significant cuts to their climate science research program (with around 450 jobs expected to be lost), and he's still supporting non-renewable resource investments, for example the $15.4 million for a new Oil, Gas and Energy Resources Growth Centre.
The Liberal Party says that it will commit to a maximum 28 percent emissions reduction, which has been criticised for being too low. However, the Turnbull Government is establishing a $1 billion Clean Energy Innovation Fund to "support emerging technologies make the leap from demonstration to commercial deployment."
Read all of their policies here.
Bill Shorten (ALP) says that Labor will reintroduce an emissions trading system if it wins the July election. The party also has the target of reducing Australia's emissions by 45 percent on 2005 levels by the year 2030. Labor also plans to deliver 50 per cent renewable energy by 2030, an ambitious but achievable plan that would certainly be a step in the right direction for the nation.
Read all of their policies here.
Richard Di Natale (Greens) wants a 63-82 per cent equivalent cut to emissions and 90 per cent renewable energy by 2030. This is higher than both the ALP and the Libs, and is to be expected for an environmental political party. They also have a comprehensive plan for protecting the Great Barrier Reef, which you can access here. The plan includes the ban on new coal and oil mining in Australia, and millions of dollars invested to protect the Reef into the future.
They're also advocating for "equal representation of women and men in public life" and "nationally-coordinated response to Australia's domestic violence crisis." They're also pro-marriage equality.
Find out about all of the Greens' policies here.
More resources to help you get informed
Check out what the key issues for voters are (organised by the political party they are considering voting for).
Look at the key issues in your state to get an idea what it is that your neighbours care about in the lead up to the election.
Take a look at which candidates the Australian public says that they trust in this video from Vote compass.
What are your thoughts on the 2016 Federal Election? Let us know in the comments below!

Banner image: SMH


1 Million Women is more than our name, it's our goal! We're building a movement of strong, inspirational women acting on climate change by leading low-carbon lives. To make sure that our message has an impact, we need more women adding their voice. We need to be louder. Joining us online means your voice and actions can be counted. We need you. We're building a movement of women fighting climate change through the way we live.
---