Courtney Mattison is an artist and ocean advocate working to inspire policy makers and the public to conserve our changing seas. She primarily hand-sculpts intricately detailed ceramic sculptural works "inspired by the fragile beauty of coral reefs and the human-caused threats they face".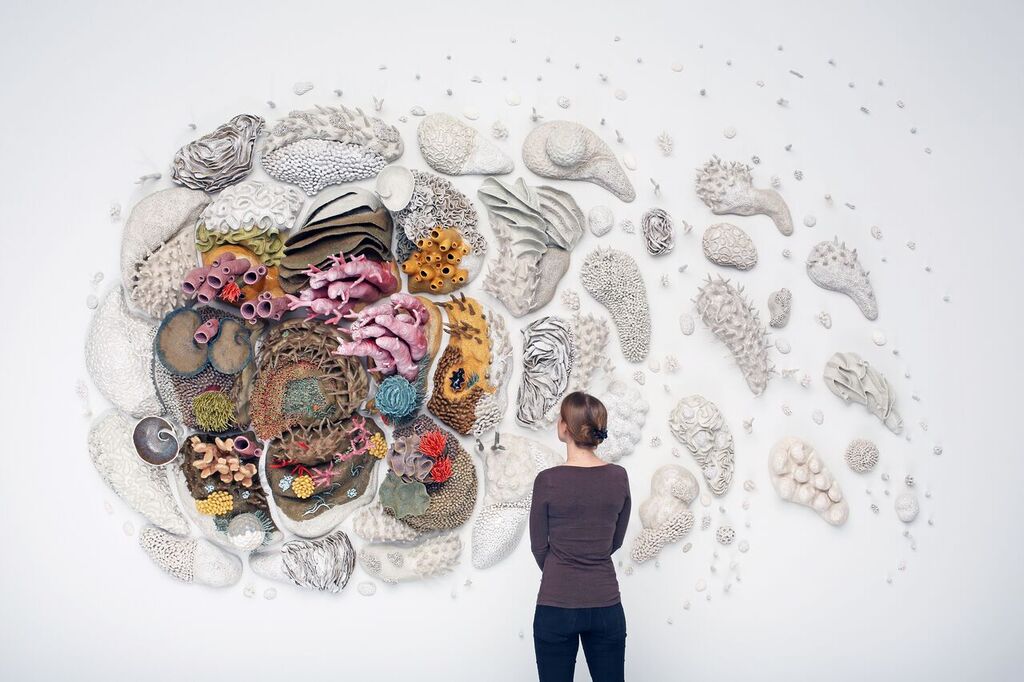 Courtney's large-scale ceramic coral reef installations for her ongoing series, Our Changing Seas, have been show around the United States in an effort to grab the attention of the public, raising awareness for the protection of our oceans.
Mattison's process is laborious, to say the least: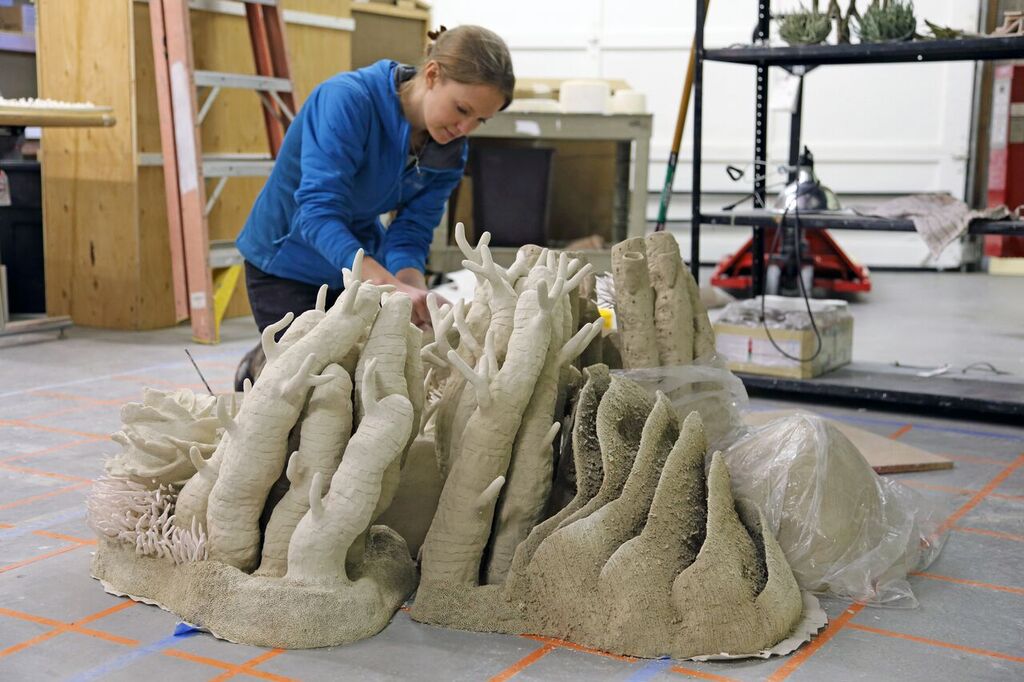 "I sculpt delicate components like anemone tentacles and protruding coral polyps from porcelain, and roll out coils of gritty stoneware sculpture clay and pinch them together layer by layer to build the more massive pieces, which are all hollow. Once a piece is finished, I let it dry for a few days (or weeks depending on size) before firing it along with others in one of my two electric kilns. For sustainability reasons I always try to load my kilns as full as possible to cut down on energy consumption. Once a piece is fired it's ready to be glazed and fired a second time."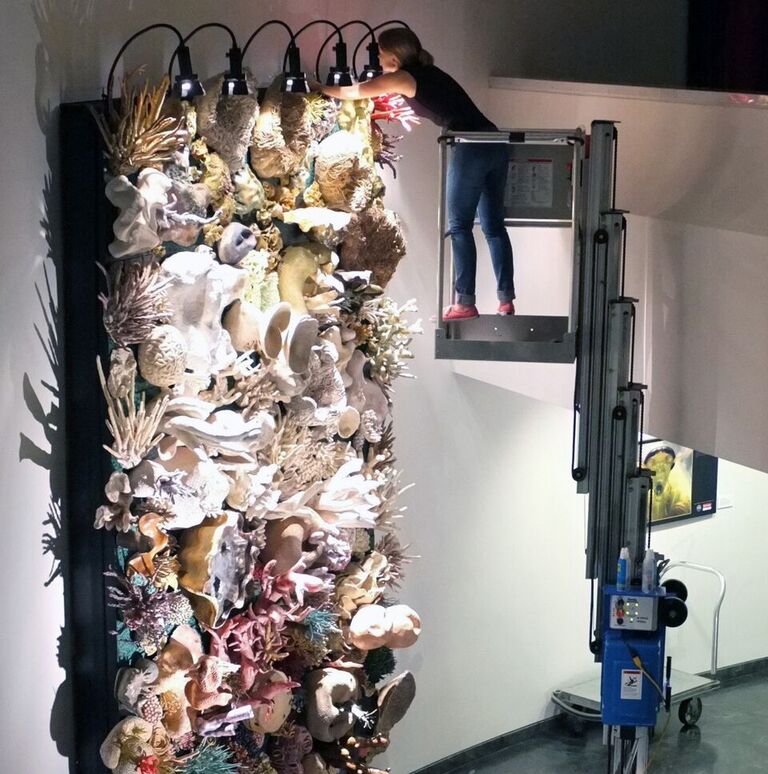 She's also a scuba diving enthusiast, and always makes sure to take her camera with her when she dives in order to collect the hundreds of images that are needed in order to accurately recreate a sculpted reef.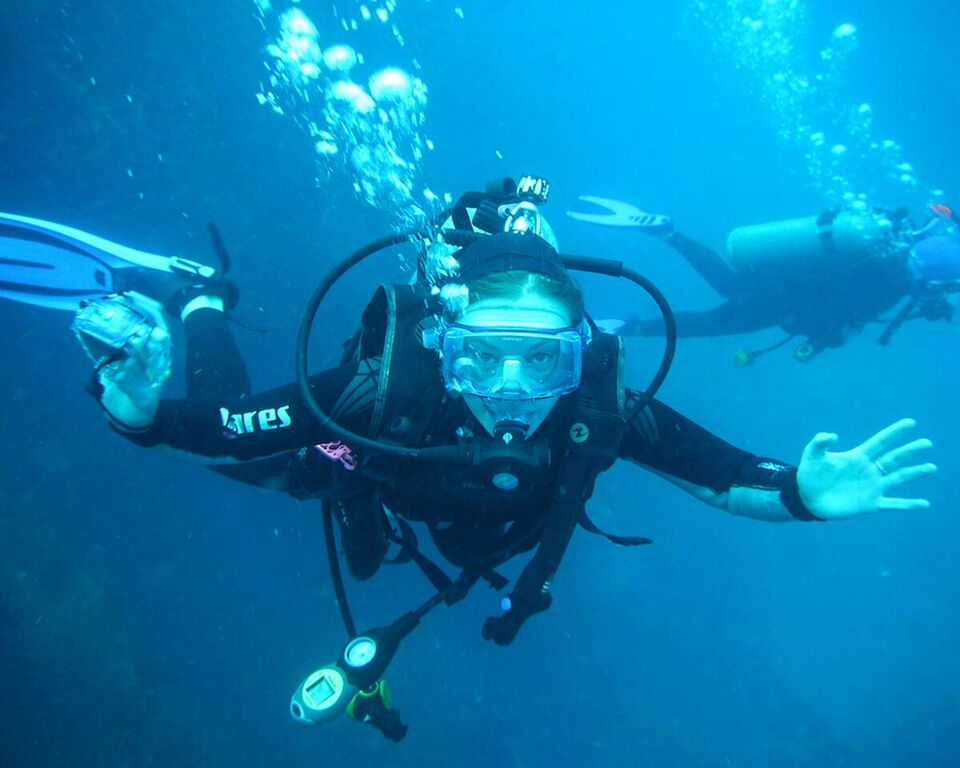 "I want people to feel inspired and curious, and then I want them to understand how tragic it would be to lose these ecosystems and to feel empowered to help."
- Courtney Mattison
Mattison tries to be optimistic when considering the future of the planet's oceans, but she is also aware of the huge threats that endanger ecosystems such as coral reefs.
RELATED: 7 things you can do (and not do) to protect coral reefs
"The combination of human-caused climate change, ocean acidification, overfishing, land-based sources of pollution and other major pressures are wreaking havoc on marine life around the globe, making vital ecosystems like coral reefs sick and threatening their survival. But, at least we understand and can develop solutions to these threats; it's just a matter of inspiring the world to care enough to act urgently to mitigate them."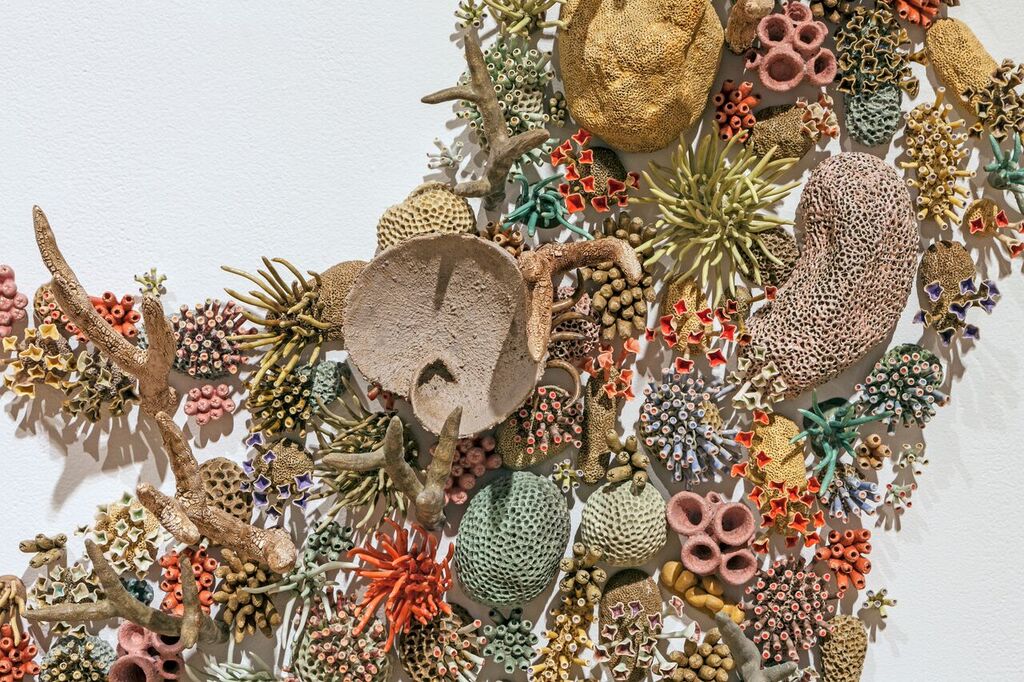 "Many people simply don't know or care that the ocean is in trouble, or that humanity's welfare relies on a healthy blue planet."
- Courtney Mattison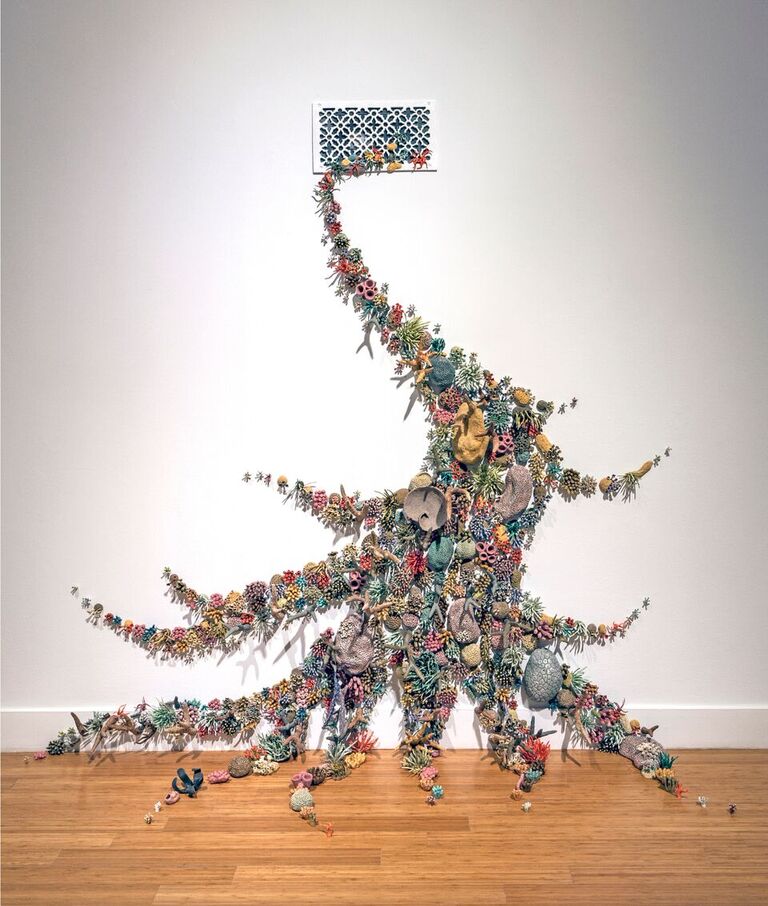 While she admits, "news about the environment is bleak," Mattison is compelled to focus on the positive. "All of this doom and gloom doesn't inspire people to care or change their ways. It makes us feel helpless and guilty, so we ignore the problem and change the channel, believing that someone else will invent a way to fix it or it will go away on its own. This apathy is especially true for ocean-related issues that are largely out of sight, out of mind."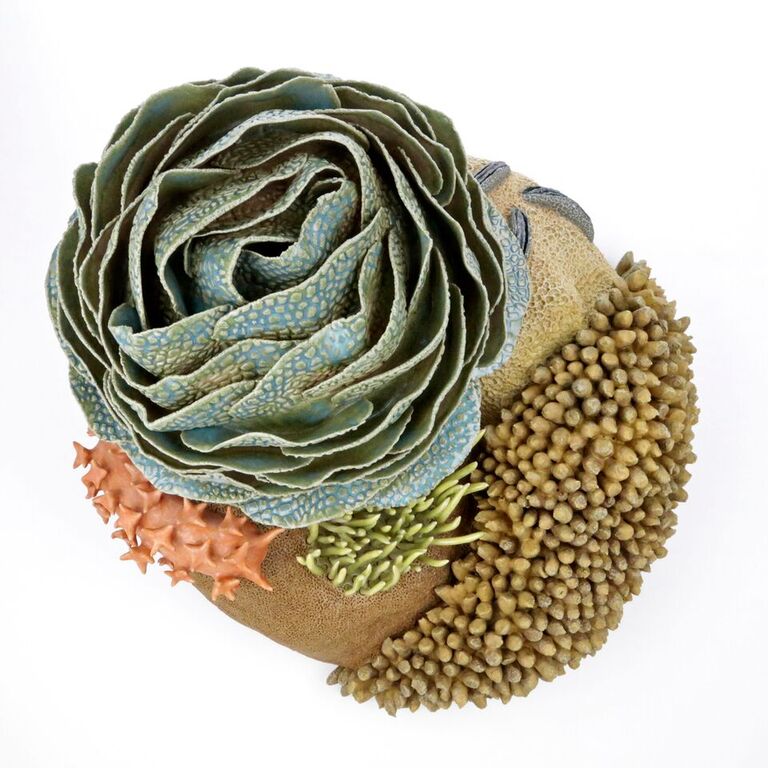 "But if art can lure us in, if it can spark a sense of curiosity and make us feel a positive connection to the exquisite and fragile forms of coral reef invertebrates and other critters that we don't think of on a daily basis, we will develop personal ties to them. Connections like this are what will drive us to vote for leaders and policies that value environmental preservation, make lifestyle and budgetary choices that prioritize sustainability, and use our skills—whatever they may be—to save the planet."
RELATED: This 19-year-old may have figured out how to save our oceans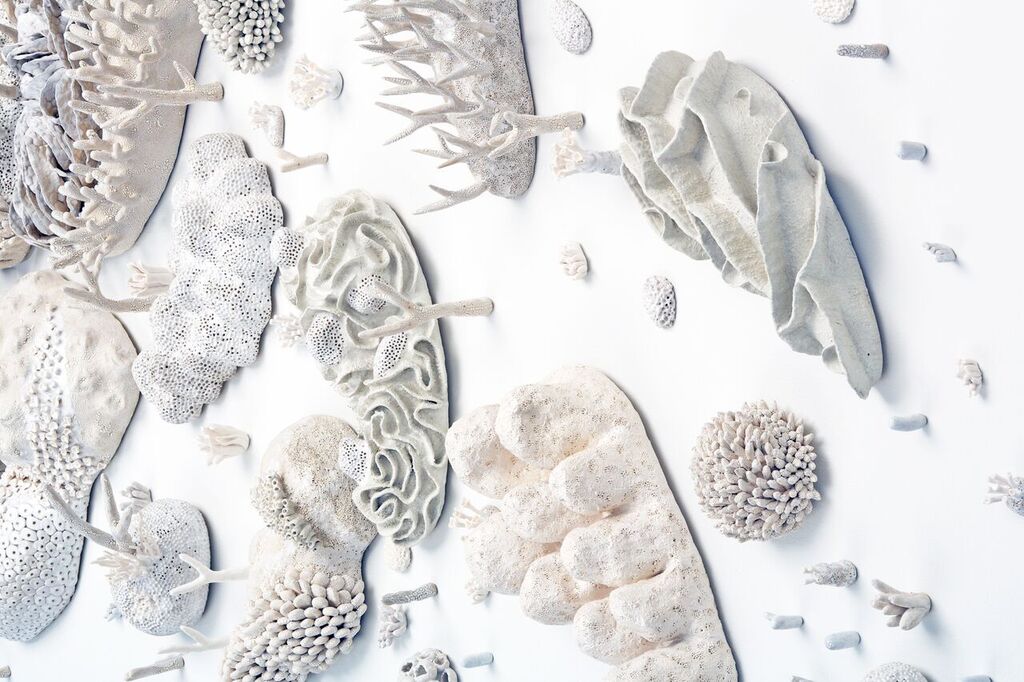 "Art has a unique power to influence how we understand our lives and our planet, and can make us connect emotionally to concepts or environments that we would otherwise ignore. We protect what we care about, and we care about what we know and understand. Art can bring the plight of coral reefs, for example, above the surface and into view, making us appreciate their fragile beauty and empathize with the threats they face in ways that drive us to change our behavior."
Find out more about Mattison's work on her website, as well as the ocean conservation organisation that she supports, Mission Blue.
READ THIS NEXT: This Palestinian village is fighting war with flowers

Article images: Courtney Mattison, Arthur Evans, Thad Vickery and Glen McClure
Banner image: Shutterstock
1 Million Women is more than our name, it's our goal! We're building a movement of strong, inspirational women acting on climate change by leading low-carbon lives. To make sure that our message has an impact, we need more women adding their voice. We need to be louder. Joining us online means your voice and actions can be counted. We need you.
---