Kim V. Goldsmith is an artist, writer and producer based in the heart of New South Wales, near the regional city of Dubbo.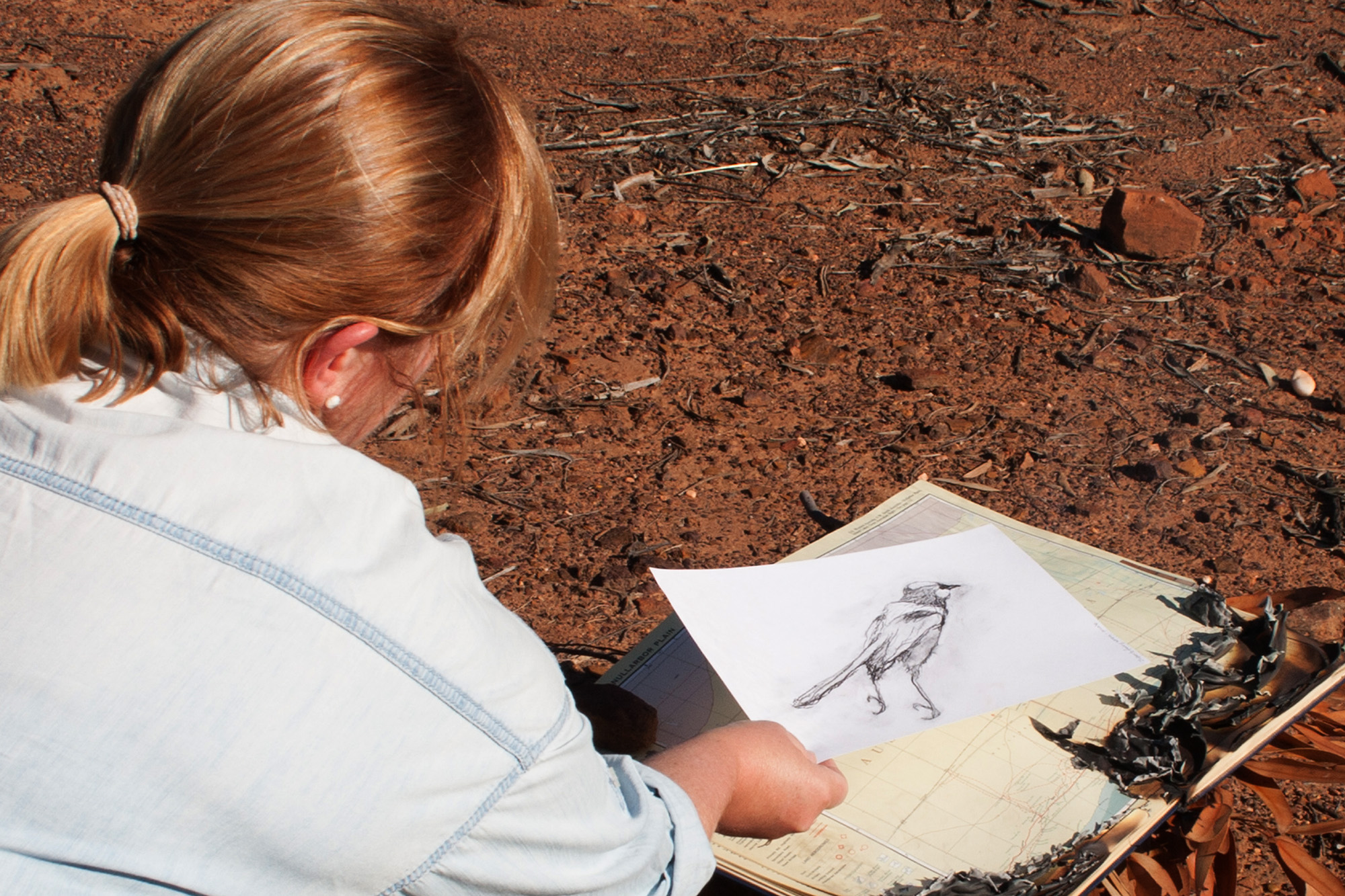 "I grew up on the land in the 1970s about two hours north of Dubbo, 60 pot-holed kilometres from the nearest town. It was a fairly isolating childhood – just me and my horses, wide open spaces, play acting, writing stories, drawing, climbing trees, tracking lizards, collecting tadpoles, and bush picnics in the dry creek beds with my brother and cousins.
"When I'm in the bush I have a tendency to look down at the ground, watching for tracks in the sand, listening keenly to the sounds around me, taking note of the smells – dusty earths, petrichor, pine oils, lemon-scented gum, wattle, animal manure.
"It's these macro patterns of nature that feeds into my work. I use images and sounds I've captured in my wanderings either on their own as photographs and videos, or I mix them with smells, temperature, light and textures to create room-size installations – something I've been doing since about 2009."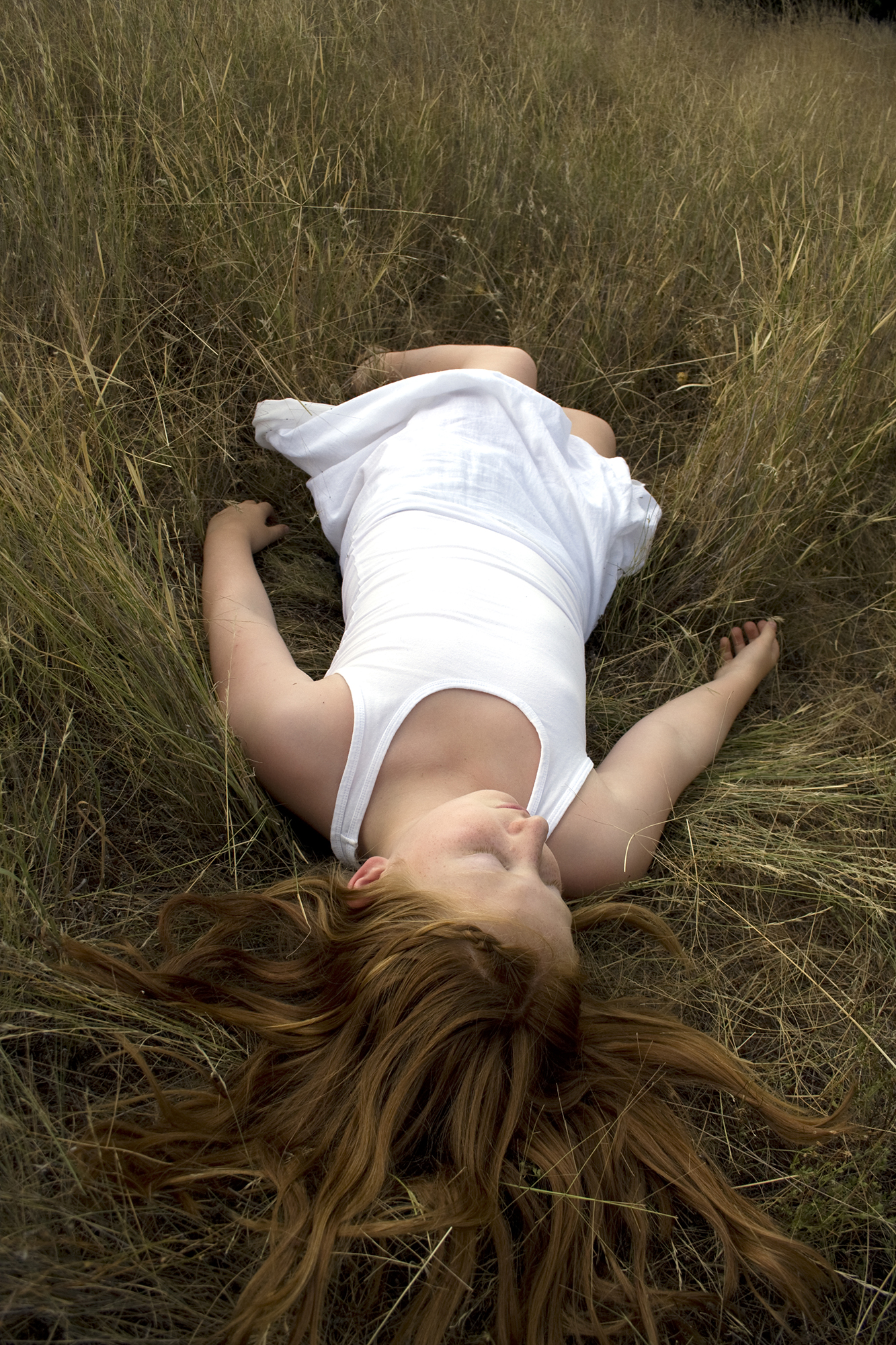 Environmental issues are evident in Kim's work but she says the aesthetics of the work determine the final form and feel.
"I want people to connect with the work at some level, to think about what they've experienced and question what I've done."
One of the key themes in her work over many years has been the use of birds or objects associated with them - symbols many can identify with and that often having significant meaning in ancient, earth-connected culture.
"Most importantly birds are also used as indicators of the health of our environment. There's so much to work with when you deconstruct this.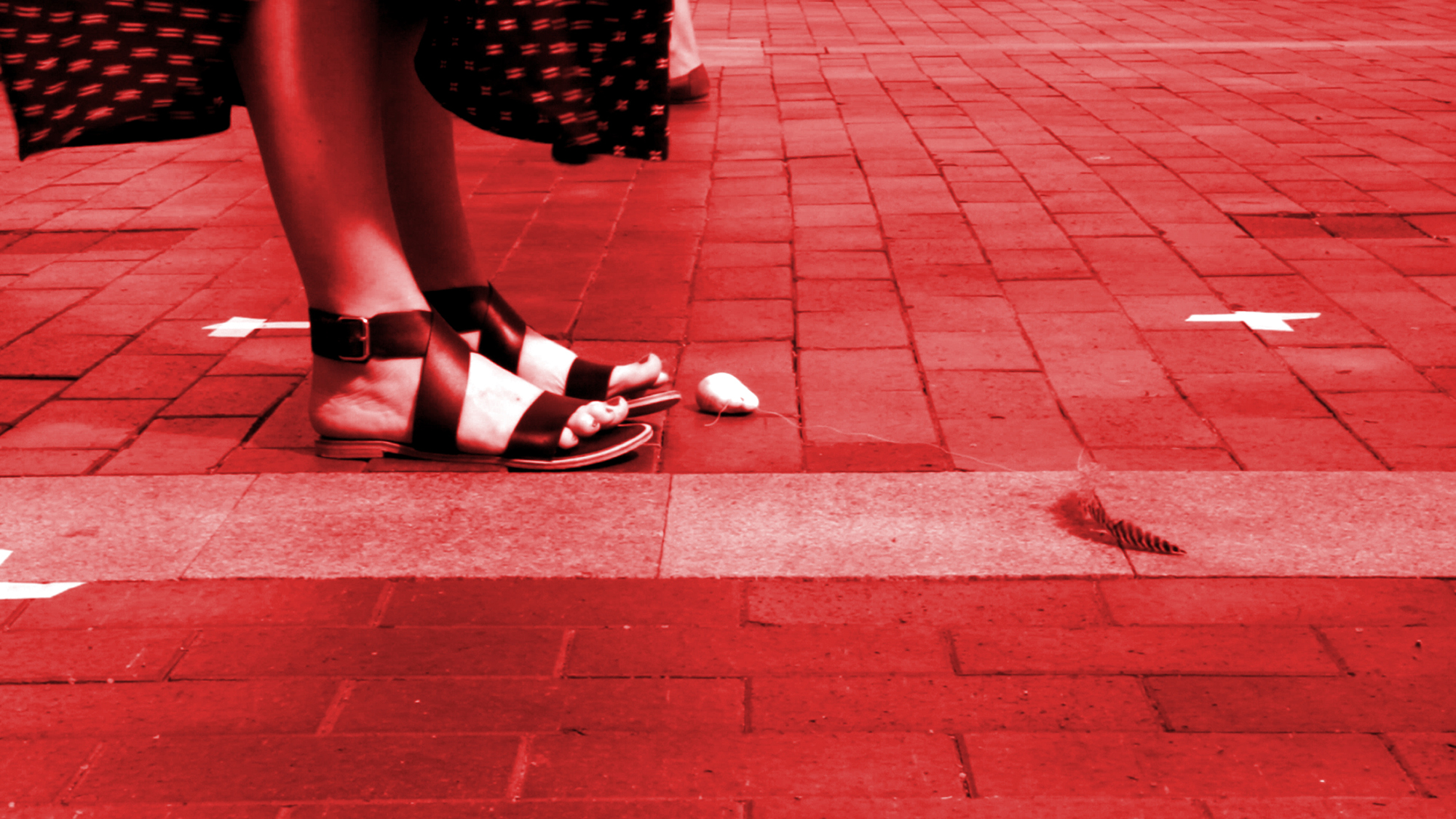 She's also doing her bit for the planet by reducing her carbon footprint through everyday actions:
"We grow a few of our own vegetables using dam or rainwater, in our own worm compost, and our chickens supply more eggs than we can eat."

"We live in an environment that constantly challenges us. The changing climate is having a very real impact in terms of rainfall patterns, water shortages and the threat of severe bushfire seasons."
- ​Kim V. Goldsmith
"I'm fascinated by how humans are constantly trying to shape and control the environment in which we live, yet too often there's just no awareness of the significance of the natural environment that persists around us.
"I try to mirror this, particularly in my installations, using deconstructed elements of the natural environment that on their own are quite beautiful."
Kim says there's a spiritual aspect too. "I believe wholeheartedly in the power of nature – she has an ability to heal but we should never forget she always has the last word."
Looking at the future of the environment as a bigger picture, Kim believes sustainability is an overused word, preferring to see it as a way of living that gives back as much or more than is taken.
"I'm not sure we can really stop the changes occurring to our climate at this point, but maybe we can slow things down long enough to find ways of adapting and for our decision-makers to realise we can't continue to mine the earth's finite resources without consequence.
"Start in your own backyard. Be present in your actions. Be true to who you are, use whatever voice you have but listen first. Know that you do have the power to influence others in your community. It just takes one to start."
See more of Kim's work on her website
Want to be featured here on 1 Million Women? Email us!
READ THIS NEXT: 1 Million Women: All women are welcome and have a voice
1 Million Women is more than our name, it's our goal! We're building a movement of strong, inspirational women acting on climate change by leading low-carbon lives. To make sure that our message has an impact, we need more women adding their voice. We need to be louder. Joining us online means your voice and actions can be counted. We need you. We're building a movement of women fighting climate change through the way we live
---