Ever since I joined the #StopAdani movement it's been quite appalling to find out how so many myths exist around the Adani-Carmichael mining project. Myths about how great it's going to be, not only for Australia, but for people all over the world.
The more I dig into it, the more I feel there are two sets of rules and laws- one for Adani and one for the rest of us. Otherwise how do we justify Adani's non-stop denial of any wrongdoing, and the way our Government is letting them get away with doing the wrong thing? So far Adani has breached its water pollution license, and made fake job promises - and that's just the wrong-doing that's happened in Australia. Look overseas, and you'll see plenty more.
What's even more shocking is that what they are doing is taking a toll on something irreplaceable – our iconic reef, our natural springs and water resources and our climate – the one we all share.
It's time we debunked some of the myths popularly used to back up the 'need' for the Adani coal mine.
Myth: "Adani is committed to protecting the Great Barrier Reef World Heritage Area"
Busted
Information recently revealed by ABC shows that Adani knew it would break the law and still went ahead polluting wetlands within the Great Barrier Reef World Heritage Area. Now we know that when the 2017 Cyclone Debbie rolled in, Adani applied for a last-minute extension to their license with full knowledge it was going to break the licensed limit of polluted water spill. Water 800 times dirtier than allowed was dumped into our wetlands with Adani adamantly claimingno breach of licenseoccurred. A country where farmers suffer so much due to dry spells and scarce water, Adani plans on polluting our unique water resources, draining our desert springs, and jeopardizing our Great Barrier Reef marine park. It's impossible to look at these before and after images of the coal spill at Abbot Point terminal and say that Adani didn't breach their license.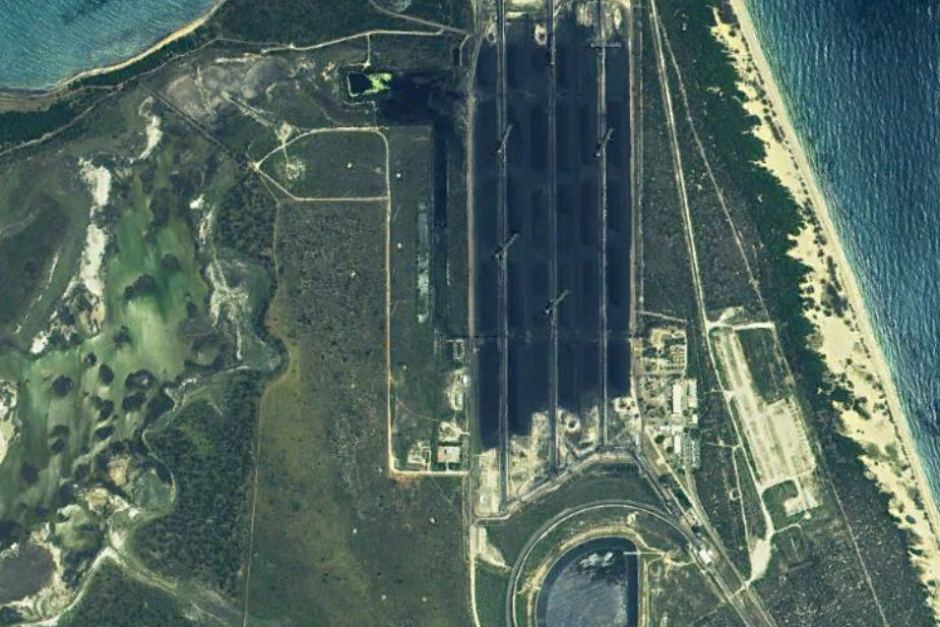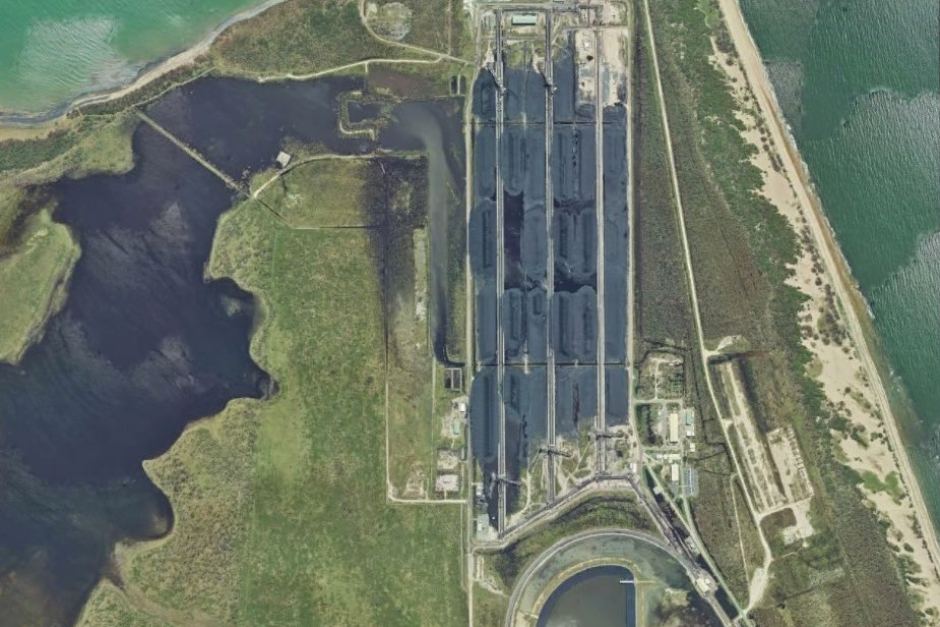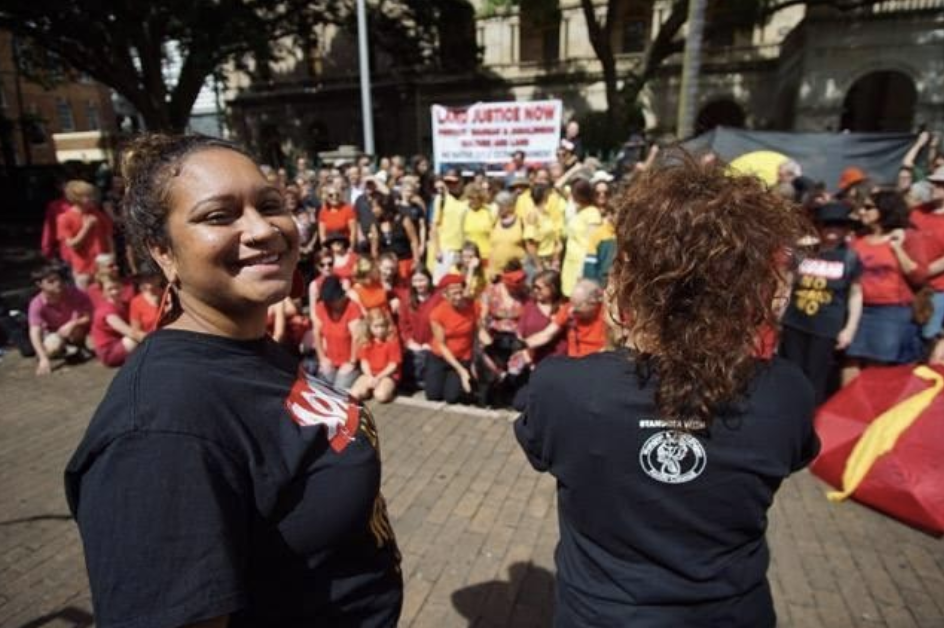 [Photo: Wangan & Jagalingou Family Council Facebook Page]

Myth: India. Needs. Australian. Coal.
Busted
Producing enough coal for itself, India has now become an energy exporter shipping about 3 million tonnes of thermal coals to its neighbor Bangladesh. India's very own draft national electricity report predicts until at least 2027, the country needs no new thermal coal fired stations with another report indicating to the decline of renewables' price and the potential of India's economy to be coal free by 2050.
(When a country's own energy minister speaks clearly about phasing out foreign coal imports, you got to take the hint!)
Myth: India's own coal might not be of as high quality as of Australia's, therefore causing even more pollution!
Busted
Unearthed by the ABC, sworn evidence presented to Queensland Land Court showed that Adani plans to ship low quality coal (low energy, high ash content) to India which may be of lower quality and more polluting than the coals already mined in India.
Myth: Adani's coal is the solution to lift people in India out of energy poverty and crucial for India's development!
Busted
This simplistic assumption fails to address that the cost of electricity and access to coal power will still remain as two of the many bottlenecks behind the large percentage of the population of India living without power..
Plus it ignores the irreversibly detrimental environmental impacts of coal. In a country where estimated 80,000-115,000 people die annually from coal pollution, India plans on transitioning towards sustainable renewable sources. The coal from Adani-Carmichael mine is not the solution to Indian power poverty and development. It will pollute the environment severely damaging global climate and will affect the poorest, most vulnerable of all, predominantly women, girls and children.
If Australia genuinely wants to contribute to India's power poverty and development, let it help strengthen India's renewable energy sources, not coal.
Myth: The Adani Carmichael Mine is perfectly in line with Australia's commitment to the Paris Climate agreement
Busted
Australia is ranked 57th as one the poor performing industrial countries with only three countries below us by the latest Climate Change Performance Index. This is clear evidence that any new coal investment like the projected Adani mines, will NOT be consistent with the goal to work to keep global warming to "well below" 2°C at Paris Agreement.
Myth: The Australian job bonanza~~
Adani mine will bring 10,000 jobs to Queensland – a promised statement widely promoted by the company itself and politicians in favour of the proposed mine.
Busted
In a blow to Adani, Queensland Land Court found this claim to be overstated as Adani's own expert stated under oath that the coal mine would generate 1,464 jobs annually over the project life.
Really? Are we talking about 1464 hypothetical jobs in the controversial mine with destructive potential to drastically harm our climate, our tourism and the iconic reef? Yes, the Great Barrier Reef - on which about 70,000 people rely for livelihoods.
With the myths busted and the truth exposed, we know better to support the fight of our times, the fight to stop Adani. Because if we don't, the risks of coal related pollution like Abbot Point coal spill become higher with devastating potential to hurt all of us. Let's show our support for #StopAdani by taking every opportunity to share this information with friends, speak to our local MPs and the government about the issue, and make sure we're only voting for a political party that doesn't support the Adani coal mine.
A Public Health Graduate and passionate writer, Sarjana Ahmed firmly believes in the proverb "We rise by lifting others". She is keen about writing in a way that reaches people and feels gratefully empowered to be able to do that through her voluntary work at 1MW. Her love for writing and public health stems directly from her diverse experiences in her home country, Bangladesh. The trips to remote villages and slums and to be able to see the lives of marginalised communities first-hand, taught her this life-changing perspective: "leave no one behind".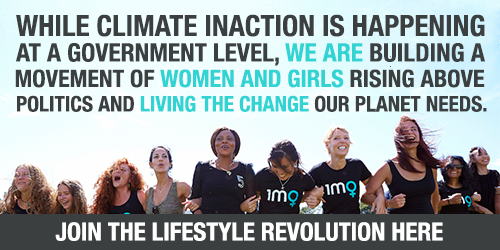 ---