Imagine that you're the president of one of the world's most powerful countries. Now imagine that you're the same president being sued by an eight-year old.
UPDATE 14 MARCH 2016
This week a US court will consider the case of the 21 young people who are attempting to sue the US Government over the failure to tackle climate change. We'll be keeping a close eye on how this group goes in their campaign!
Read the rest of the story below:
In a historic legal action, a group of twenty-one young people aged 8-19 have filed a complaint against their country's leaders in the Oregon District Court.
On the group's hit list are President Barack Obama, Secretary of State John Kerry, the Department of Energy, the Department of the Interior, the Department of Transportation, the Department of Agriculture, the Department of Defence and the Environmental Protection Agency.
The charge? According to the plaintiffs, the Obama administration as violated their rights by continuing to promote the use of fossil fuels despite the overwhelming evidence that their use contributes to global climate change.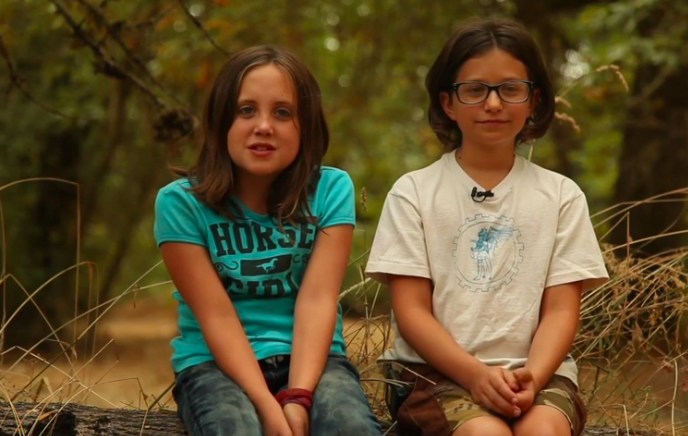 Image: MSNBC
Their complaint points the finger at America's decision-makers, noting that these leaders are aware of the "unusually dangerous risk of harm to human life, liberty, and property that would be caused by continued fossil fuel use and increase [carbon dioxide] emissions."
"For over fifty years, the United States of America has known that carbon dioxide ("CO2") pollution from burning fossil fuels was causing global warming and dangerous climate change, and that continuing to burn fossil fuels would destabilize the climate system on which present and future generations of our nation depend for their wellbeing and survival… Despite this knowledge, [US leaders] continued their policies and practices of allowing the exploitation of fossil fuels."
- Complaint for Declaratory and Injunctive Relief
The legal action comes less than a fortnight after the Obama administration was praised for the ambitious Clean Power Plan that will hopefully produce real change in the face of climate change.
The young people behind the case have requested a court order to force their government to design and implement a country-wide plant for decreasing the atmospheric concentrations of carbon dioxide to 350 parts per million (the level generally agreed upon by scientists to be the maximum safe level) by 2100. This would require a reduction of at least 50 parts per million, a goal that is unlikely to be reached if current fossil-fuel burning activities continue.
"We have a moral obligation to leave a healthy planet for future generations."
- Laura Allen, deputy press secretary for the EPA
---