Today in the news of celebrities restoring our faith in humanity: Akon is more than just "that guy who did that 'Smack That' song".
As it turns out, Akon is pretty great when it comes to philanthropic causes. Two-thirds of people who live in sub-Saharan Africa live without electricity, so he's created Akon Lighting Africa to bring them solar power. The foundation is setting up a 'Solar Academy' in Mali to teach the locals some skills around installing and maintaining solar-powered electricity and micro grids. The academy will have assistance from European solar technicians and experts to provide training.
According to the ALA official website, the group has already completed 11 projects in Africa which provide sustainable energy and local jobs.

"I was one of those kids you see running around with no shoes on living in straw huts."
- Akon
Personally, I think this is an amazing feat of innovation and generosity. Someone with a public platform dedicating their time, money and passion to a country who is in need of it most is the news I like to read about. I feel like I want to thank Akon. Bringing solar power to these communities will provide jobs and benefit health standards (African people often burn kerosene for light).
This is a good news story, and Akon can now be added to the list of celebrities using their platforms to directly fight against climate change.
[image credits: Akon Lighting Africa]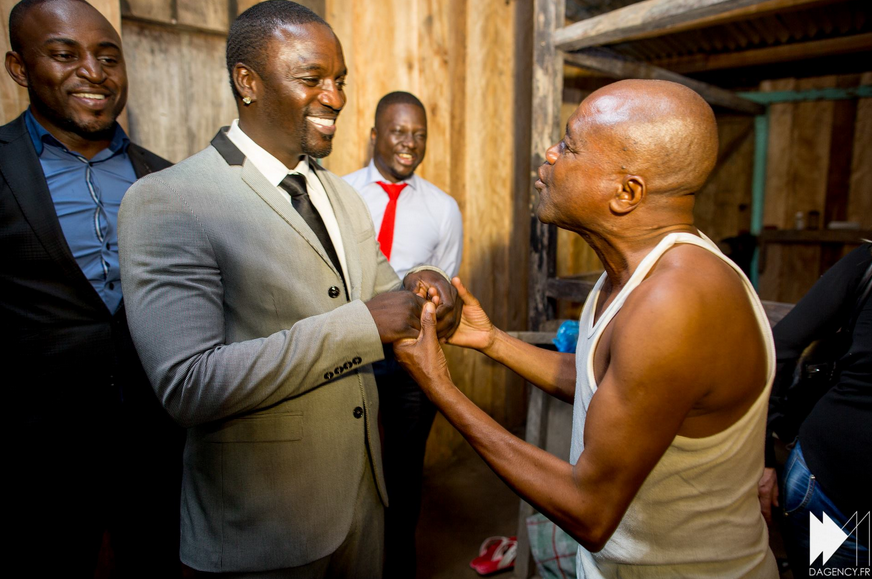 What you can do
Generate your own solar electricity
Householders, small businesses, schools and other sites investing in rooftop solar panels to generate clean energy from the sun deserve admiration and can cut over 1 tonne per annum for every 1kW of installed solar capacity (when replacing electricity generated from coal).
9,426
Tonnes of CO2
savings pledged

---