With the prospect of a bargain, sales feed our appetite for consumption. One day does this better than any other, Black Friday.
No longer reserved for the American market in which the tradition was born, Black Friday has become a phenomenon all over the world to be shopped online and in store. Last year $67.5 billion was spent in store and almost $3 billion online, on the weekend alone! Feast your eyes on the chaos below, where people spend time they don't have, lining up to buy things they don't need. Do you think it's time to skip the…
shoving...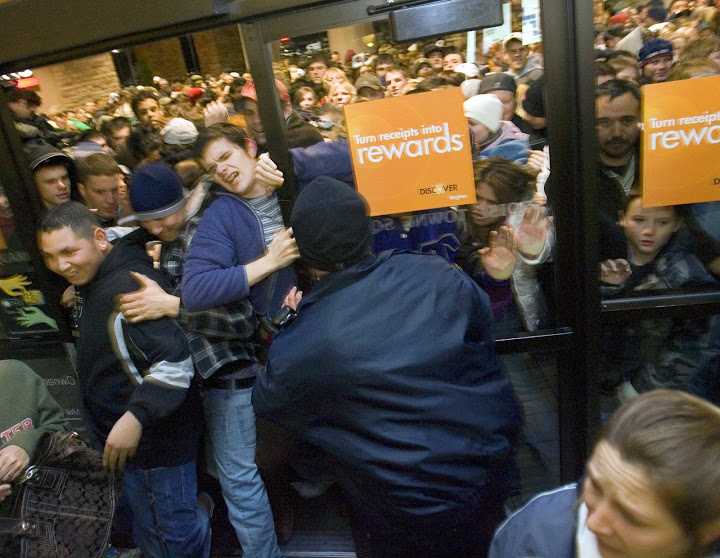 Black Friday, Idaho, USA. Picture by Darin Oswald
fighting…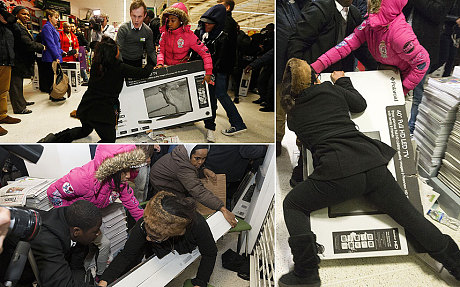 Asda superstore in Wembley, London
and running..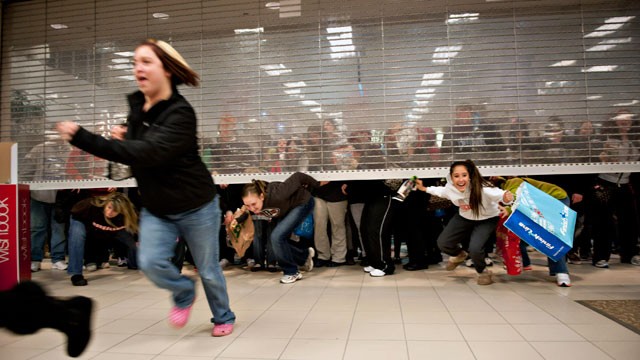 all for unnecessary purchases?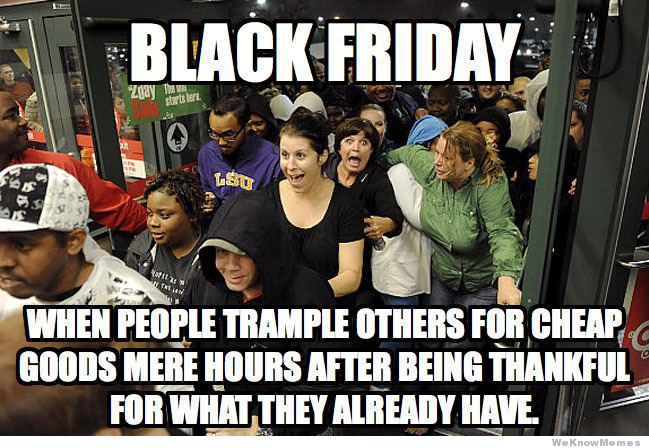 So instead of...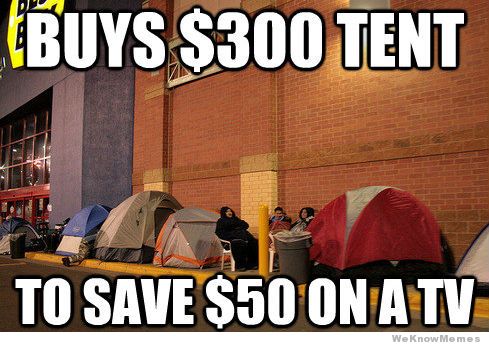 there are alternatives to spending the weekend shopping.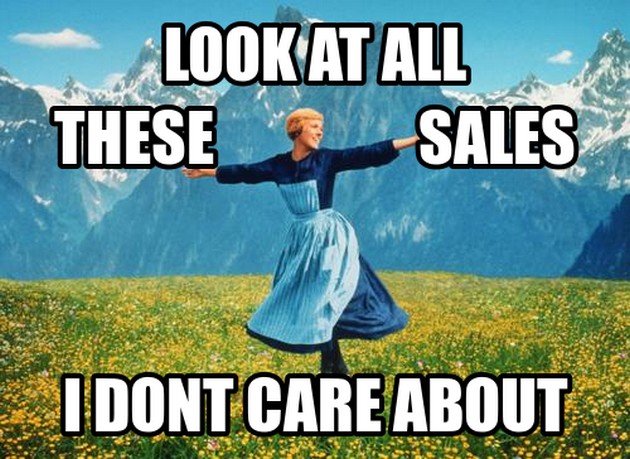 So, decided to opt-out of the Black Friday chaos?
Whether it's Black Friday, Cyber Monday or Boxing Day sales in Australia, making the stance to turn away from the shops and spending the day doing alternative activities, will make your wallet, the environment and stress levels thank you.
Top tips for a low-waste, mindful festive season
Alternatives to the day are popping up all over the world as consumers and retailers realise the unsustainable message that it promotes. We all know the instant mood boost that retail therapy delivers, but spending some time outside has similar effects. If you are in the US, enjoy this day of the silly season taking part in Green Friday instead, where national parks across the country open their gates for free. Or need a detox of stuff after the influx that Black Friday and Cyber Monday promote? #GivingTuesday, encourages people to give their time or a donation to your local community, reminding people to be charitable this festive season.
Check out our guide to quitting the shopping habit, with 10 things to do instead.
Cover Image: Stan Honda
---