Plastic Free July starts today, and what better way to kick it off than with cucumber sandwiches, jam scones and tea?
Invite your friends, family and colleagues. Invite whoever you like -
Just don't invite plastic.
That's cling wrap, glad wrap, straws, plastic food wrappers and plastic bags.
Sorry, Plastic but we just don't like you enough anymore.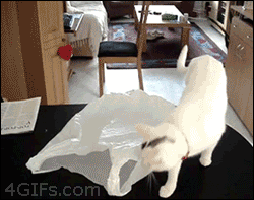 But a morning tea sans plastic is much nicer than it sounds – and pretty easy, too.
Preparation doesn't take too long, and who needs a reason to throw a lovely tea party on a Friday afternoon anyway?
Here's how to make it happen –
Plan
The aim is for nothing used to end up in landfill. Everything must be re-used or recycled.
So finding plastic free food to take to your morning tea is probably going to be easiest if you make food from what you have at home.
Avoid buying anything packaged from the store!
Free up your schedule the night before the morning tea and look at what's in your cupboard or fridge. If you're a baker see what you can whip up with what flour and sugar you have. If you're more of a savoury cook see what you can create with what's in your fridge – perhaps blend up a dip or salsa and toast some bread to take with it. Why not try this potato peel chip recipe?
Ask all friends attending to bring their own cups and cutlery. This one is important, and often overlooked. You can wash your own cutlery when you're done and you won't have to throw away any plastic disposables.
Remember when you pack your food to take to the morning tea, make sure you use Tupperware containers without wrapping any food in cling wrap.
Promote your Plastic free event!
Spread the word! Emailing is usually the most efficient way to invite others – send out a quick message to your office mates or friends a few days before. Remember to remind them that this event is plastic free. Send them tips on what they should bring, emphasising that it's better to bring nothing than make a last minute run into a store and purchase something with plastic on it.
Host
Host and have fun! Use the morning tea as an opportunity to talk to others about the negative effects that plastic has on our environment. You can even Register your event online and share your stories with others via social media.
Hopefully more and more people will ditch the plastic and commit to throwing more social gatherings with less environmentally harmful materials.
The 1 Million Women team are taking on the Plastic Free July challenge. You can follow our progress, and read how we feel about the upcoming month of 'no plastic' here.
READ THIS NEXT: Are you up for the plastic free challenge?
What you can do
Say 'NO' to wasteful packaging, plastic bags and bottled water!
2,226
Tonnes of CO2
savings pledged

---