This is a guest article from the 1 Million Women community by Jennifer Richards
I love to do some of my shopping at a farmers' market. A good farmers' market combines a range of local producers in one place. They are a good way to start investigating local food and support local and peri-urban agriculture. Because you are buying straight from the producer, the food should be super-fresh. With each purchase you should be putting your money straight into the pocket of the producers themselves – not a middle-man. It also shouldn't be more expensive than a supermarket for in-season fruit and vegetables. Some people dispute this, but I think they've looked at the $24 bottle of pickles and the $10 hand-crafted sausage rolls and been put off. These products are a bit too pricey for me too, but I can see that there is real value for money in the fresh fruit and veg department. So here are the things you'll need to know on your first trip to a farmer's market.
1: It's not a supermarket experience
There's bacon and egg rolls for one. And fresh coffee. There's a little more hustle and bustle. For those who get there first, there's a touch of early morning comaraderie. Of course, you have to brave the elements – windy days, rainy days and, oh yes, the freezing cold winter mornings. Shopping at Farmers Markets has some obvious differences to the usual trolley-pushing crawl!
2: Get there early and do a circuit
'Early' usually means arriving at 8am. It means you get the pick of the best stuff. Don't be put off if that sounds like too much for a weekend – coffee is available. Unless you are very familiar with the producers and their offerings, walk around the whole market space first. This gives you the chance to check out new vendors and look for your favourite stalls. Not every stall holder comes every week and it is good to check who is there. It also means you get to find the best bargains and not just don't buy the first thing you see.
3: Set a budget and carry cash
I know that I can get carried away on any shopping trip if I don't have a budget that I am sticking to. Carrying cash will help you stick to it. Also, even though there are more and more handy ways for small vendors to offer cashless payment options, cash is usually just easier.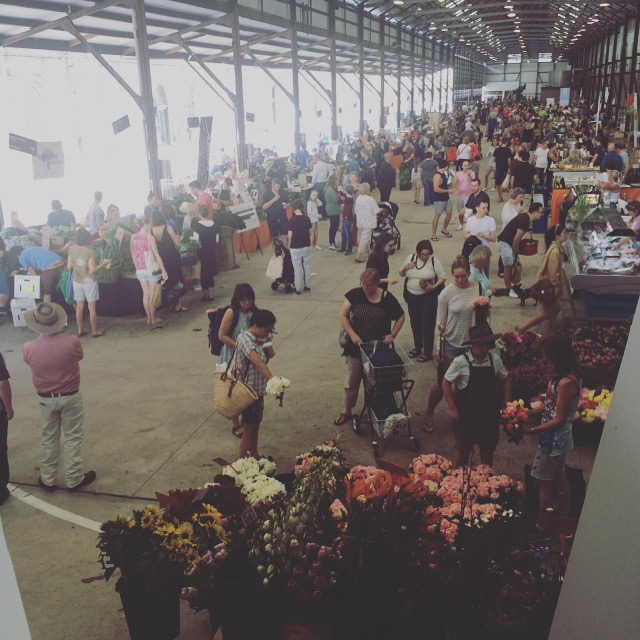 4: Take a different kind of list
Like another type of shopping trip you need to take a list. However, let the list be a little more general than normal. You are shopping for ingredients so make the list according to the role the food plays in your cooking. So instead of 'lettuce' look for 'leafy greens' for a salad. This means you can be responsive when you see something looks fresh and incorporate it into your cooking.
5: Don't be deterred by the high prices of artisan goods
Some people absolutely freakout when they see a $20 bottle of pickles and immediately think that a farmers market must be expensive and can't represent value for money. But for in-season fresh fruit and vegetables you should see prices that rival your greengrocer or supermarket. All the money that you pay should go directly to the producer without a middle-man taking a cut, so even if you are paying the supermarket price, the farmer is still getting all of the money.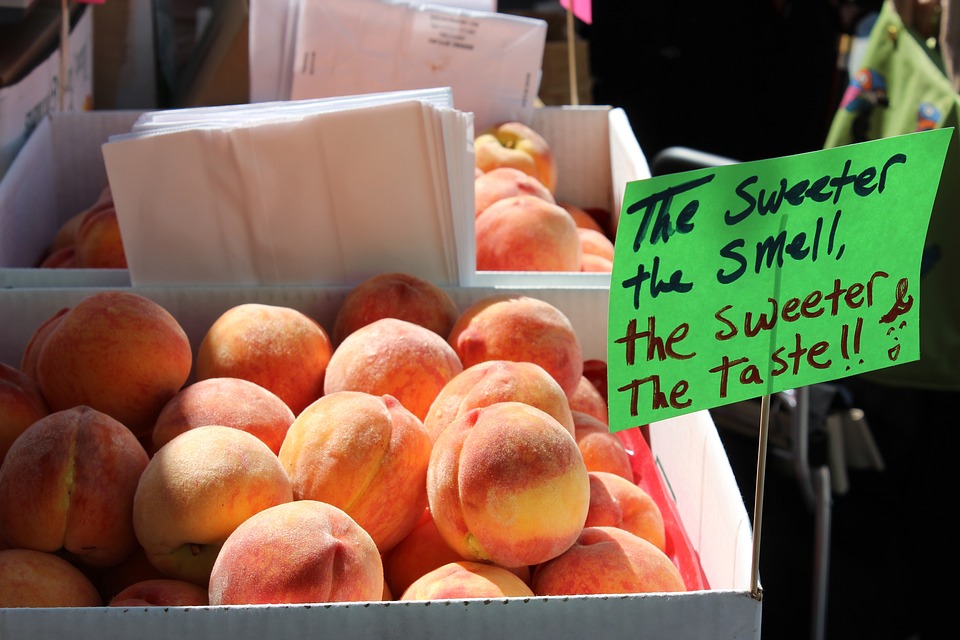 6: Chit-chat is the point of farmers markets
The greatest difference between shopping at a farmers' market and a supermarket is the opportunity for conversation. There are dozens of opportunities to talk. In many ways the chit-chat is the point of farmers markets – to get people talking about food, get them asking questions. In particular, get them asking questions of the producers whose work it is to feed us. This can be intimidating, especially if you are used to the somewhat anonymous experience of bright lights and self-serve scanning. It's also intimidating for producers who might love plants and animals but don't always enjoy people asking them questions about their work! Whenever you approach a stall holder do it with a great big smile and an air of curiosity and openess. Try asking:
Is this all your own produce?
Where is your farm?
Do you know the farmers whose produce you're selling?
Are you an organic farmer? What's the reason for that choice?
What does organic/free range/biodynamic/pastured mean on your farm?
How long have you been coming to these farmers markets?
What have you got today that's good? Tell me about what you're selling today…
You'll be surprised where these conversations can lead…hopefully to a full belly and a fairly rewarded farmer!
7: Don't be afraid to try something new
Whether it is cultured butter, honey from urban bee hives or even the $20 pickles, use this opportunity to try something you've never tried before. Good luck on your Farmers' market trip this weekend!


Jennifer Richards writes Beyond the Trolley to make connections between the people who grow food and the people who eat it in order to make the whole food system healthy and sustainable. You can connect with her on Twitter, Facebook and Instagram.
READ THIS NEXT: 5 infographics about your food that will amaze you
Banner image: Unsplash
1 Million Women is more than our name, it's our goal! We're building a movement of strong, inspirational women acting on climate change by leading low-carbon lives. To make sure that our message has an impact, we need more women adding their voice. We need to be louder. Joining us online means your voice and actions can be counted. We need you.
---