If you're a snacker, a grazer, a nibbler or a muncher like me, you'll know how important it is to have snacks on standby. Whenever I'm at the office, I'm sure to have a container of bite-sized pieces of food available for whenever the munchies strike (usually around 3.30 in the afternoon).
In order to avoid pre-packaged snacks such as muesli bars that come in non-recyclable plastic packaging, often contain palm oil and other planet-damaging ingredients, and are often not exactly health-conscious options, it's necessary to have some options ready.
Here are 7 great planet-conscious snack ideas to get you through the day!

1. Homemade energy balls

You've seen "energy balls" and "protein bites" in every hipster café in your city, often being sold for $3 or $4 a pop! Luckily, these delicious bites of protein-packed goodness are really easy to make, require no baking, and mostly use ingredients you've got lying around the house anyway.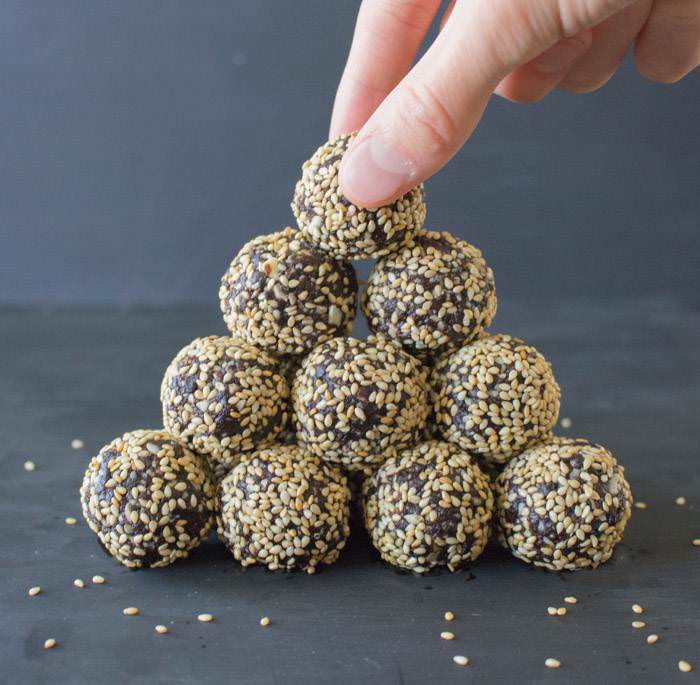 (Image: One Ingredient Chef)

2. Bake-ahead muffins
I must admit that I went off muffins for a while because I struggled to find store-bought varieties that didn't have a gag-inducing amount of sugar in them. One day when I had some overripe bananas hanging around, I whipped up a batch of homemade muffins and realised just how handy these baked snacks can be when you're packing some snacks in a hurry on your way to the office.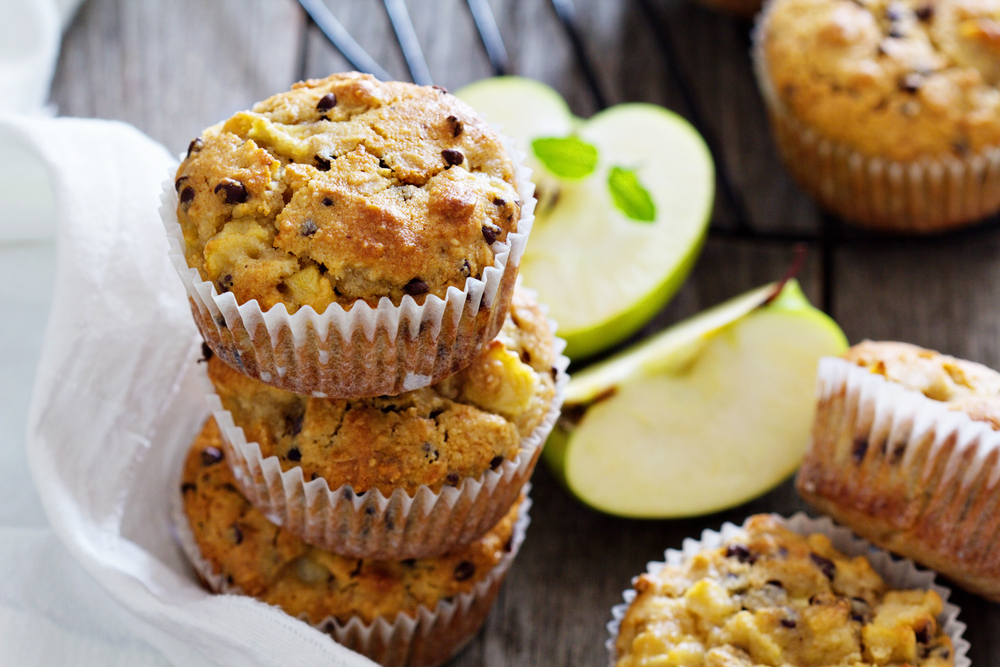 (Image: Shutterstock)
One Ingredient Chef's amazing Egg and dairy-free Mocha-infused muffins are an awesome way to combine coffee and snacking, plus they'll be a hit with everyone if you bring them to and office/picnic/meeting to share as they're 100% plant-based.
Vegan Street's Cranberry Apple Muffins are another good option (I usually use half the recommended about of maple syrup, however). I also love this kids' recipe for Carrot and Zucchini muffins (try it before you judge this combo!), but again, I use less sugar than recommended. Then again, I don't have much of a sweet tooth!

3. Frozen banana "ice cream"
Ok, this isn't exactly a snack that you can take with you on the go, but it's an absolute kitchen staple for me that I make at least once a week. It really is as simple as blending frozen bananas (and adding extra flavour, if necessary!), and means that I'm reaching for some fruit as opposed to the ice cream. 10/10.
Get the full lowdown from One Ingredient Chef here.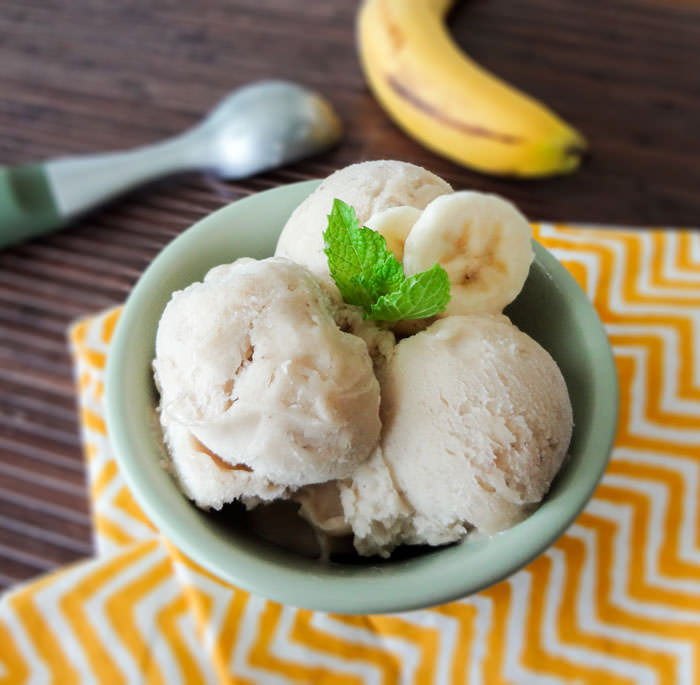 (Image: One Ingredient Chef)
4. Avocado Chocolate Mousse
On the subject of turning fruit into delicious treats, did you know that avocado makes an amazing chocolate mousse? Seriously, try it. It sounds weird, but try it.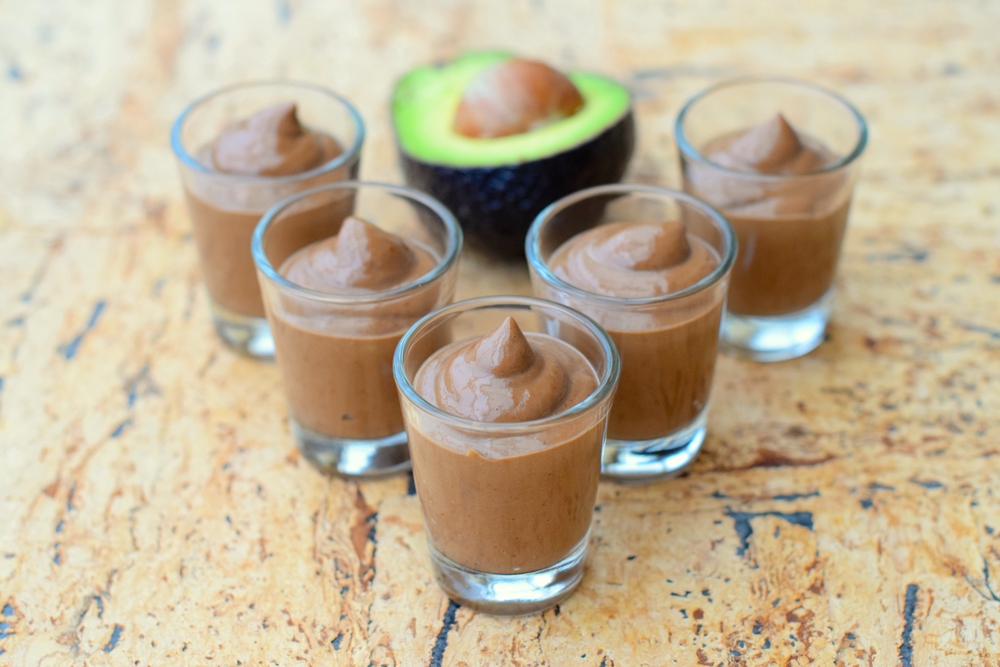 (Image: Shutterstock)
This recipe here shows you how to make it from scratch using stevia and cocoa powder, but you can also just combine avocado with a dash of non-dairy milk and a drinking chocolate powder (I use a sugar-free version for kids that already has the stevia mixed in). It's a great way to get a sweet hit that also has some nutritional values: good fats and Vitamin Efrom the avocado.


5. No-Bake DIY Protein Bars
The ultimate pre or post-workout snack, these plant-based protein bars can be made ahead and stored in fridge or freezer in preparation.

As protein is often a worry for those following a plant-based diet, it's good to know that recipes like these pack the goodness in with nuts and seeds.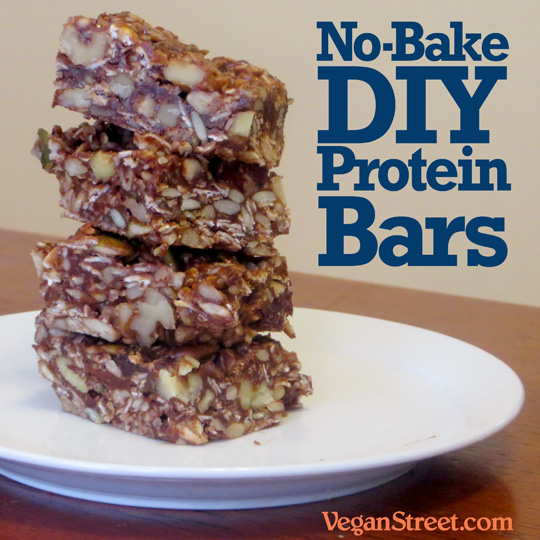 6. Sticks and dips in a jar

If you saw our post about the best way to pack a nutritious packed lunch, then you'll have read my rant about my favourite snack in the world:

"I am a big fan of carrot sticks with hummus, or apple slices with a cheeky honey/peanut butter combo, but stick that all in a plastic container and you'll end up with a sticky, leaky mess."

"The best solution I've come across is turning an old jar (I use nice, big jam jars) into a portable snack container: put the dip at the bottom and then the sticks of fruit or veg on top so that they're pre-dipped and ready to go. The benefit of a jar is that it seals tightly and will prevent your hummus from turning your workbag into a garlic-scented disaster zone."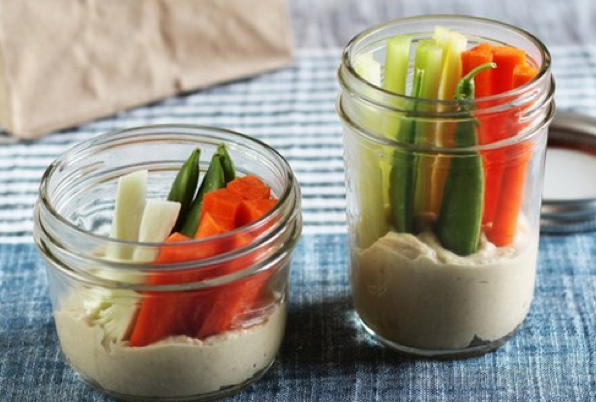 (Image: Green Blender)
Adding to the above, some other great sticks-and-dips combos that I've found are:
Fresh green beans (crunchy!) with peanut butter
Cucumber, carrot and capsicum sticks with hummus or pesto
Sugar snap peas on their own
Cucumber sticks and cherry tomatoes with a tzatziki-style dip (I just blend Greek yogurt with mint, parsley and lemon juice).
7. Trail mix
Ok, trail mix gets bad press because so many packaged varieties contain a TONNE of sugar and kilojoules, but if you make your own, you can easily control the nutritional value of the finished product.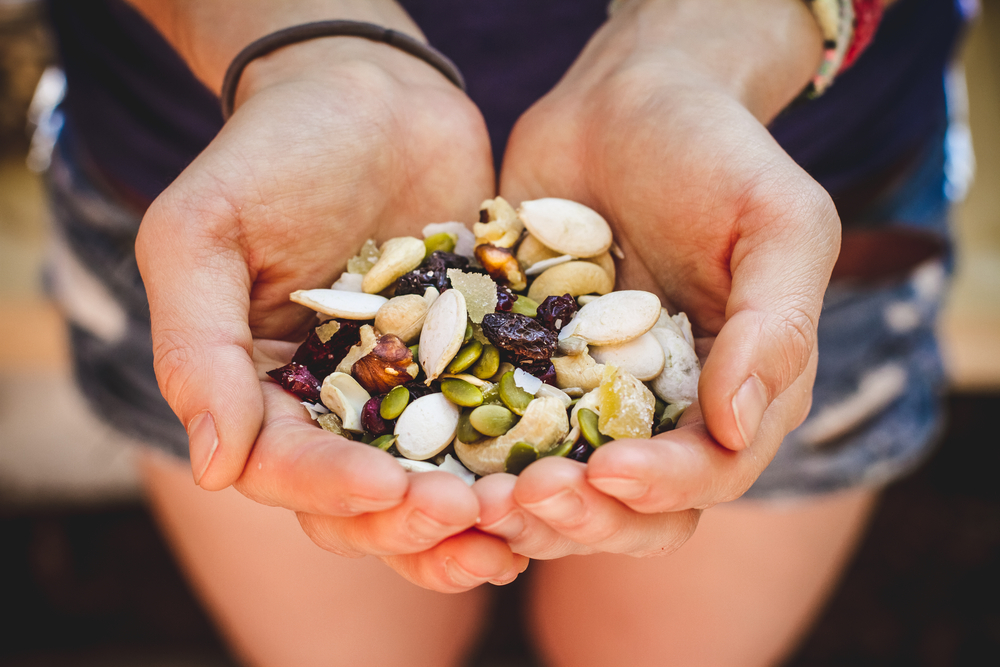 (Image: Shutterstock)
Here's some sage advice from EcoWatch : "Trail mix that contains a variety of nuts, dried fruits, seeds and other ingredients like coconut flakes and chocolate nibs can be one of the best and most nutritious foods to take with you on the go, as long as you keep your portion size in check. Try measuring out about 1/4 cup and filling a container with it."
My homemade trail mix contains almonds, walnuts, oats, coconut, sunflower seeds, a few sultanas and dehydrated sweet potato. Yum! I keep a 1-tablespoon measure in the jar so that I can easily portion myself a snack-sized serving.
What's your favourite homemade snack? Let us know in the comments below!
READ THIS NEXT: 12 ways to save money in the kitchen (that are also good for the planet)
Banner image: Shutterstock
1 Million Women is more than our name, it's our goal! We're building a movement of strong, inspirational women acting on climate change by leading low-carbon lives. To make sure that our message has an impact, we need more women adding their voice. We need to be louder. Joining us online means your voice and actions can be counted. We need you.
---