On our zero-waste journey, tackling every aspect of our lives can be a bit overwhelming, so we recommend taking it bit by bit, room by room, space by space. You can basically do this however you like, do you want to start big by cutting down on all food waste? Great! Would you rather make a smaller switch by finally getting that reusable water bottle? Great, again!
If you're starting with the kitchen then keep reading! We've compiled some of our favourite must-have brands and products that will help anyone trying to reduce single-use plastic in their kitchen and live greener, earth-loving lives!
Here are some products that we at 1 Million Women use in our kitchens (all now available on the 1 Million Women marketplace! Only available for residents of Australia right now, but we're working on making this global!):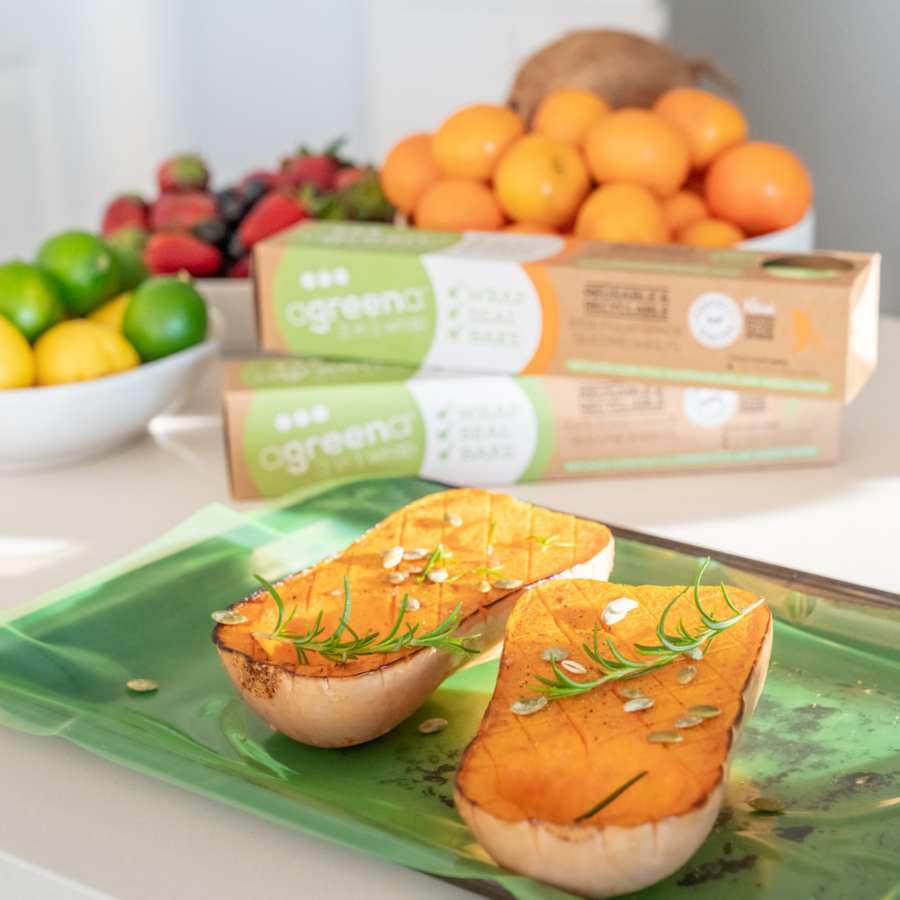 These are your ultimate baking companion! Instead of single-use baking paper, Agreena Bakers wraps can be used and reused! They are able to withstand temperatures of up to 220 degrees celsius and are made from the highest quality platinum silicone. It's a non-toxic eco film that can be used for cooking with no fumes or smells!
They are hand or machine washable and they can be used as a replacement for foil and cling film too!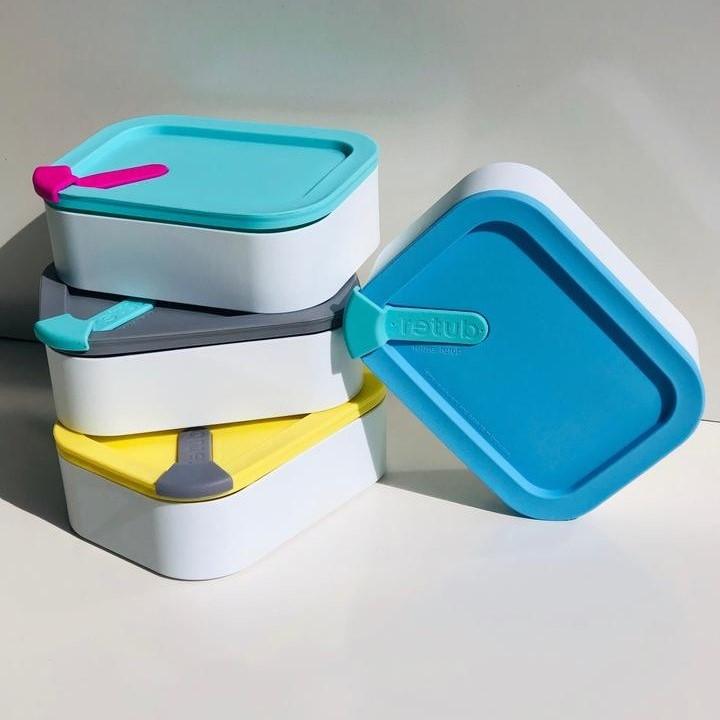 If I know one thing, it's that a good reusable takeaway container is one of the most important tools to reduce plastic in the kitchen! Retub premium reusable container comprises a glass inner container with internal measurement lines, topped with a silicone lid, a fully detachable vent that doubles as a food-scoop, a plastic base that retains heat for longer and protects fingers from hot contents.
The Retub was designed to be loved by people as well as cafes and has a built-in container exchange program. The way it works is if a cafe near you is involved in the
RESwap program
, you can pick up your lunch in seconds, already served and warm or quickly plated up in a freshly washed glass insert. Simply swap your used glass insert with the cafe for them to wash and reuse.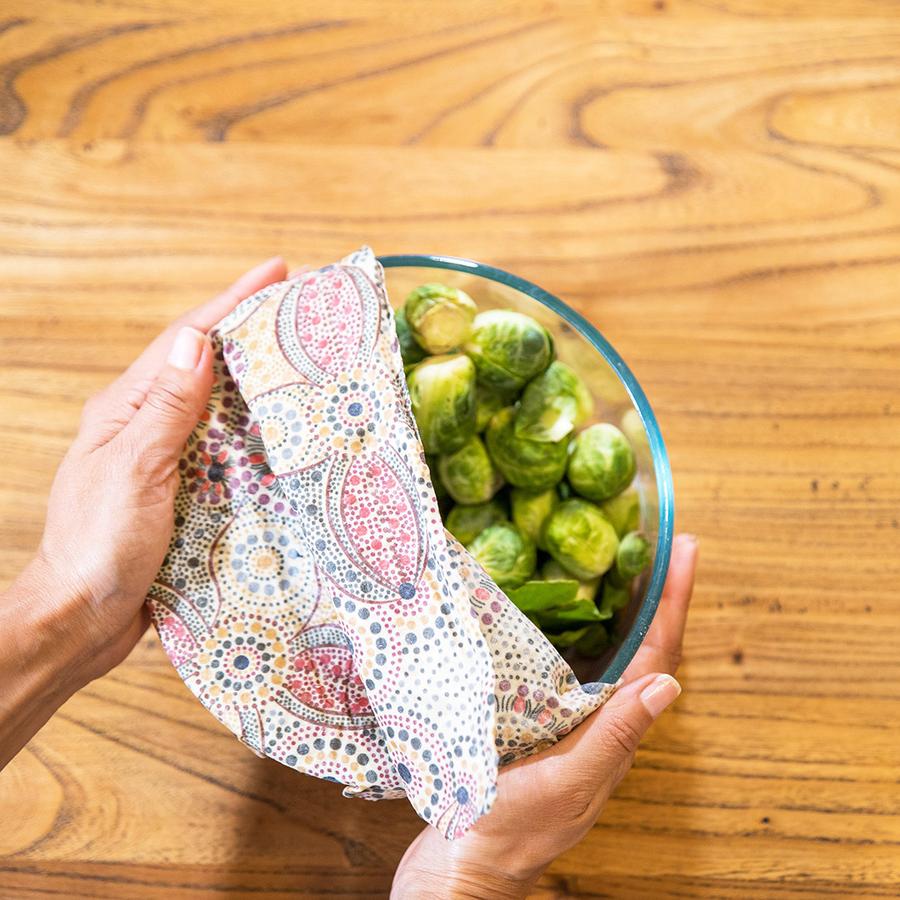 There's literally no need for cling film ever again if you have a set of beeswax wraps. And Beeswax Wraps Australia use the highest quality ACO certified Australian organic beeswax, GOTS certified organic cotton, organic jojoba oil, wild pine rosin, and colloidal silver for antimicrobial enhancement. They come in 4 sizes and will soon become your new kitchen best friend.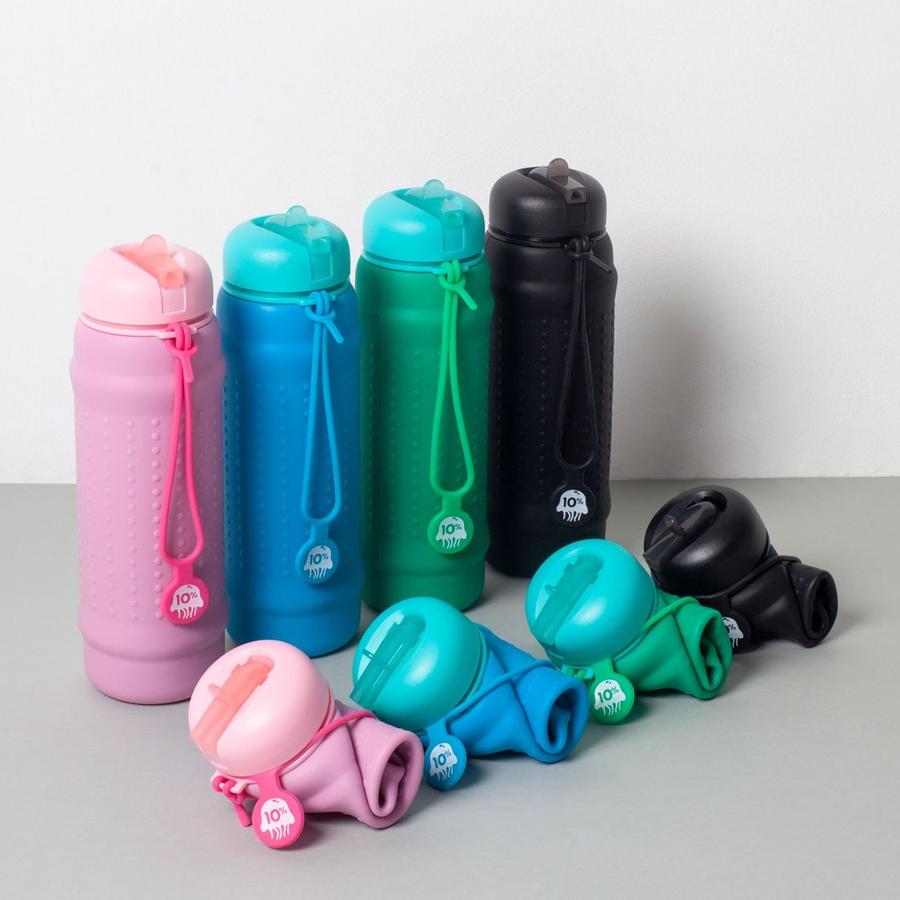 The Rolla Bottle stands when tall and full and rolls super small when empty, almost like magic! It's made from premium food-grade silicone, naturally, BPA free and they provide a lifetime guarantee on all parts. Rolla Bottle also contributes 10% of its profits to help remove ocean plastic.
Pod Star's mission is to reduce waste from millions of single-use pods being disposed of each day! The problem is huge - coffee pods seem so small that one pod wouldn't make much difference. But one pod becomes more than 55 million pods disposed of daily when everyone's use is included.
Pod star is the first stainless steel multi-pod that fits not only Nespresso machines but Aldi Expressi, Caffitaly and Starbucks Verismo machines! These patented designs help owners of pod machines make great coffee at home with no waste.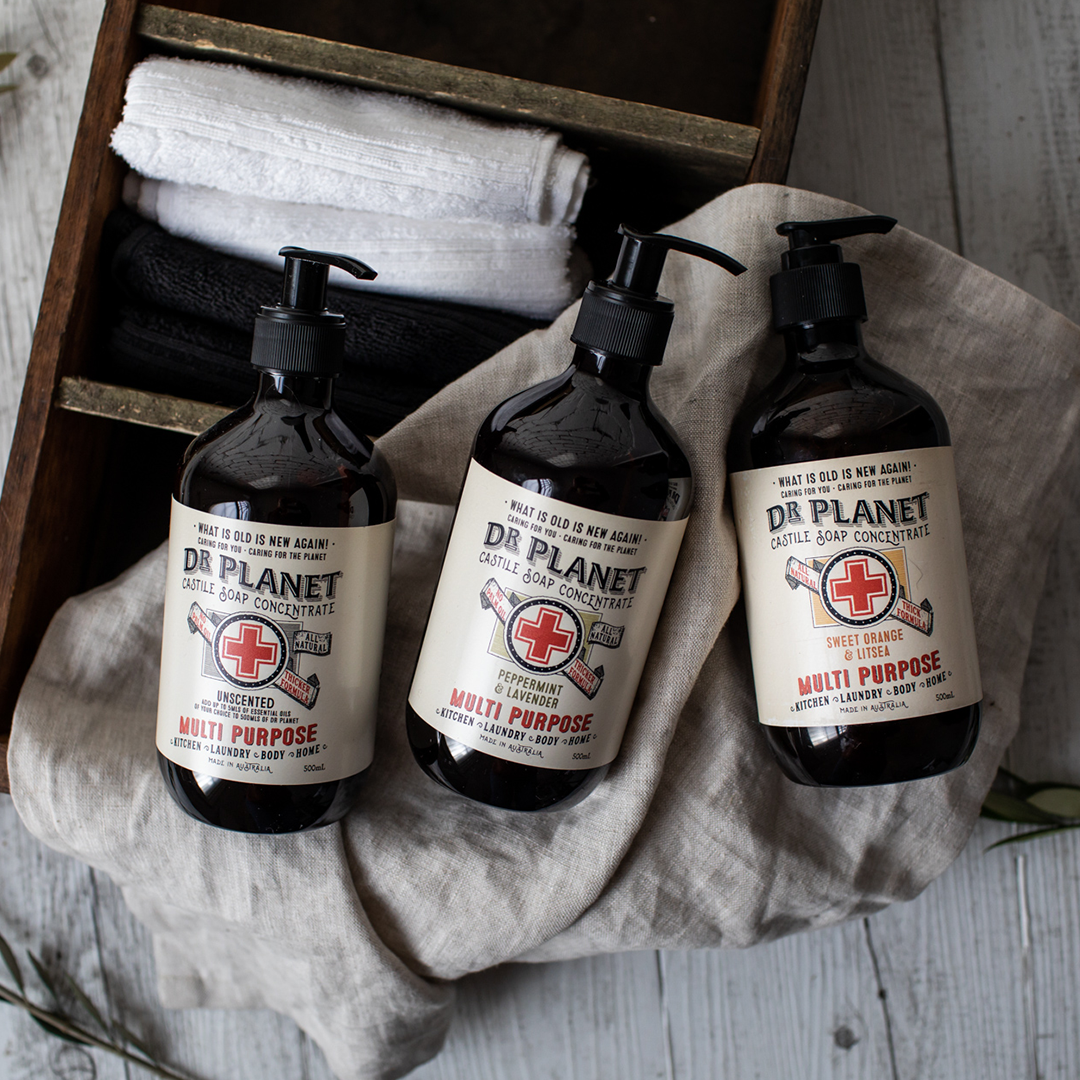 Dr Planet Castile Soap is one liquid soap formula that your body, clothes, dishes, home and pets can all bathe in this one rich and thick miracle lather. Who says cleaning cannot be luxurious and healing at the same time?
Handmade with Victorian Olive Oil and pure essential oil blends for optimum health and cleaning benefits Dr Planet is also vegan and palm oil-free, Once you try it your washing habits will never be the same and your cupboards will lose all the clutter.
---