Did you know that your smartphone can help you to be a more sustainable person?
Check out these awesome free apps, or suggest your own favourites in the comments below!
RecycleSmart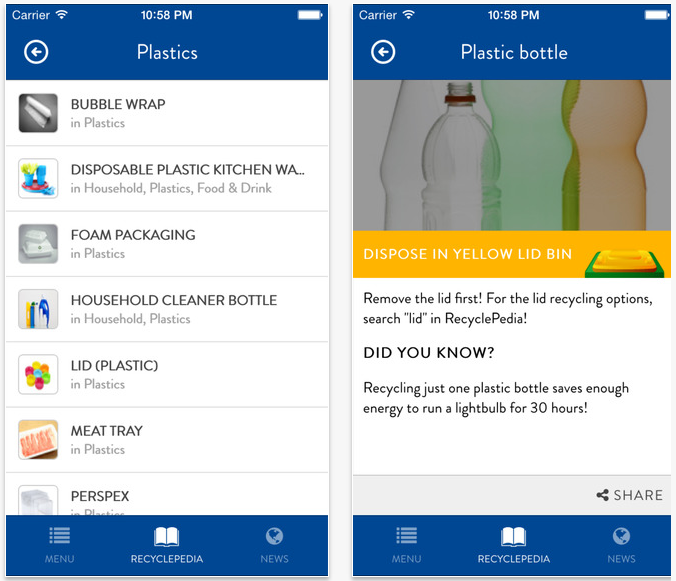 Described as "Australia's most comprehensive recycling app", RecycleSmart uses data collected by Planet Ark to help you get the information you need to be a better recycler.
While some local government areas have their own apps, the Planet Ark app provides information for every council area in Australia and "enables residents to search for both kerbside and drop off services for a huge range of materials on their phone or tablet."
The app will also keep you up to date about recycling dos and don'ts, as well as interesting facts about how you can reduce your environmental impact.
For those outside of Australia, try iRecycle.
HowGood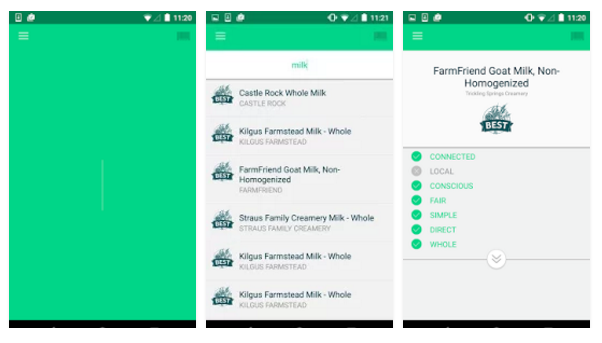 If you've ever spent 10 minutes at the supermarket shelf trying to work out which products are sustainable, and which are not, then this is the app for you!
HowGood gives products a score based on criteria such as safety, health, social good, and environmental sustainability, making it easy to compare multiple items.
The app uses a massive amount of data, such as the product's manufacturing process, where ingredients have come from, how the company's employees are treated, and how much waste the product's packaging produces.
With over 137,000 products in the database, this is a great app to demystify the shopping process, and will hopefully help you to be a more mindful consumer.
Sadly, HowGood is not available in Australia, so use an app such as Shop Ethical instead (Apple |Android)

Wildlife Witness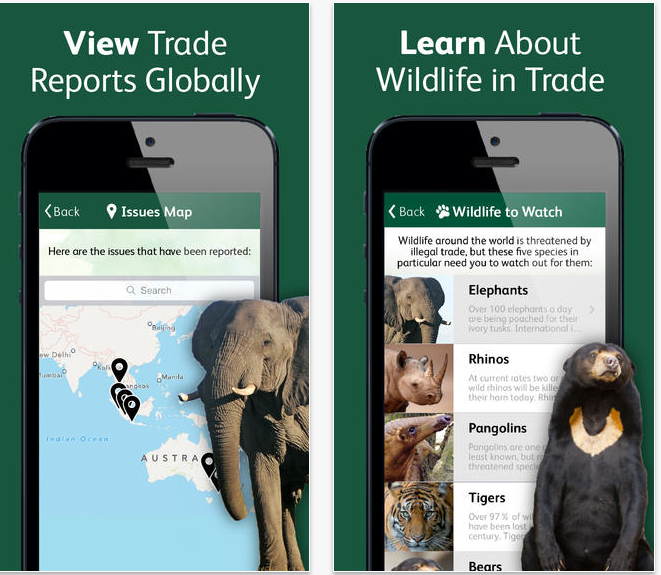 Interested in animal rights and conservation, but don't know where to start?
The Wildlife Witness app lets you report illegal trade and animal rights abuses. By letting you know what to look out for, the app guides you on how to report abuses, which can then be actioned by local conservation organisations.
By getting informed about conservation, you can engage with your environment wherever you are in the world. Particularly useful if you're travelling overseas (say to Thailand or Africa) and want to be a sustainability-conscious traveller.
JouleBug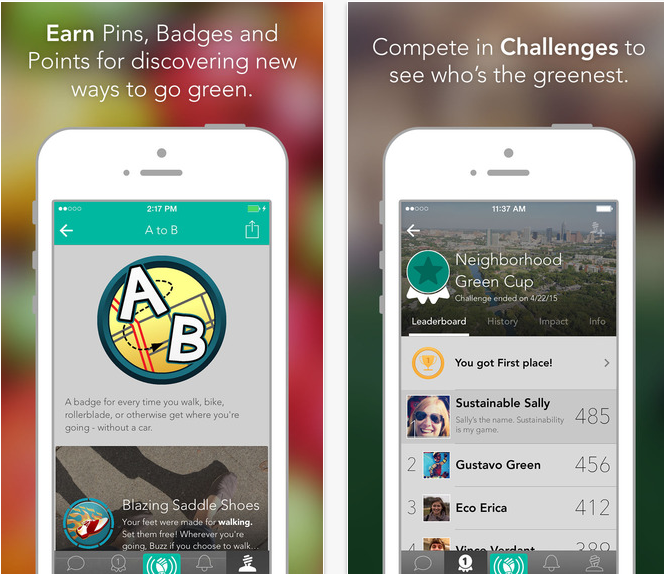 Think you're an environmental superstar? Want to engage in sustainability in a fun way?
JouleBug is an interactive app that helps to develop planet-strong habits that encourages you to "save money, have fun, and be a little kinder to the planet." By earning points for actions, you can engage in playful competition with friends, family members and colleagues.
Even if you're an eco novice, the app has helpful videos explaining how and why to complete the challenges.
PaperKarma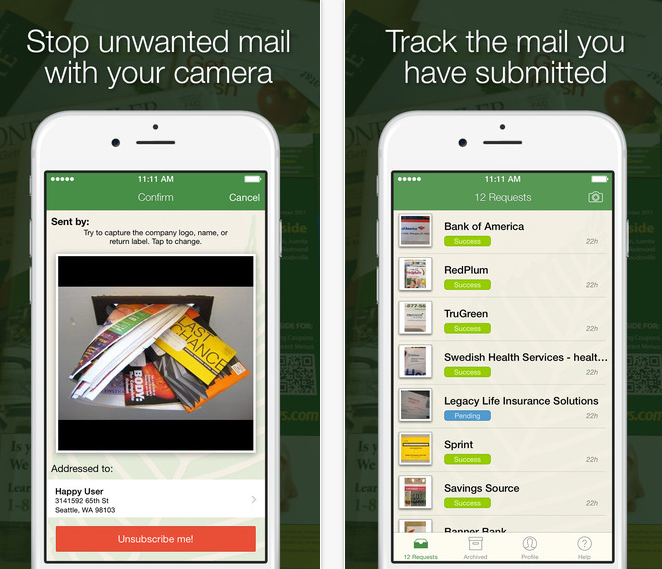 Sick of junk mail? So are we!
Junk mail makes up an astonishing six per cent of Australia's total paper usage, amounting to 240,000 tonnes of paper annually. The water needed to produce a year's worth of catalogues could fill 8,640 Olympic-sized swimming pools.
PaperKarma puts a stop to unwanted mail: Take a picture of your junk mail, press submit, and PaperKarma will contact the mailers and remove your name from their distribution list.
The app works for magazines, catalogues, coupon Books, fliers, credit card offers, and White and Yellow Pages.
BONUS: Check out the Palm Oil Investigations app for Apple and Android to learn about how you can support ethical palm oil companies (and avoid the unethical ones)
What's your favourite sustainability-themed app? Let us know in the comments below!
[Banner image: Shutterstock]
READ THIS NEXT: 4 product packaging types to reconsider
READ THIS NEXT: 6 Brilliant ways Sweden recycles its garbage
READ THIS NEXT: Australian companies are slacking off when it comes to recycling
READ THIS NEXT: How to responsibly dispose or recycle household items when Spring cleaning or moving
1 Million Women is more than our name, it's our goal! We're building a movement of strong, inspirational women acting on climate change by leading low-carbon lives. To make sure that our message has an impact, we need more women adding their voice. We need to be louder. Joining us online means your voice and actions can be counted. We need you.
---