Next time you want to get your puppy something to play with, consider an alternative to the store-bought toys made from plastic or other synthetic materials. Not only are homemade toys cheaper, but they're also better for the planet because they use recycled or recyclable objects, and don't come in a huge amount of plastic packaging!
Sweet Potato Chew Toy

This is an awesome option for the dog that loves to chew, nibble, tear apart or generally destroy their toys. The dried sweet potato, when threaded onto the rope, is super tough for even the most destructive of dogs to dismantle.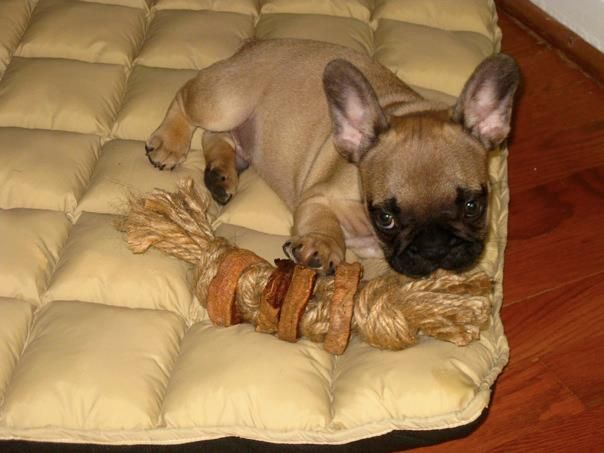 Dogs seem to love to chew on sweet potatoes, and when they eat them they're also getting a big dose of nutrients, so win-win!
Get the DIY instructions here.


T-shirt yarn dog toy
We've been investigating the possibilities of t-shirt yarn lately, and have discovered that as well as being useful for hanging up planters and making rugs, it's also great for keeping pups entertained.
Plus, turning your old t-shirts into something useful avoids they ending up in landfill along with the rest of the massive amount of textile waste already there!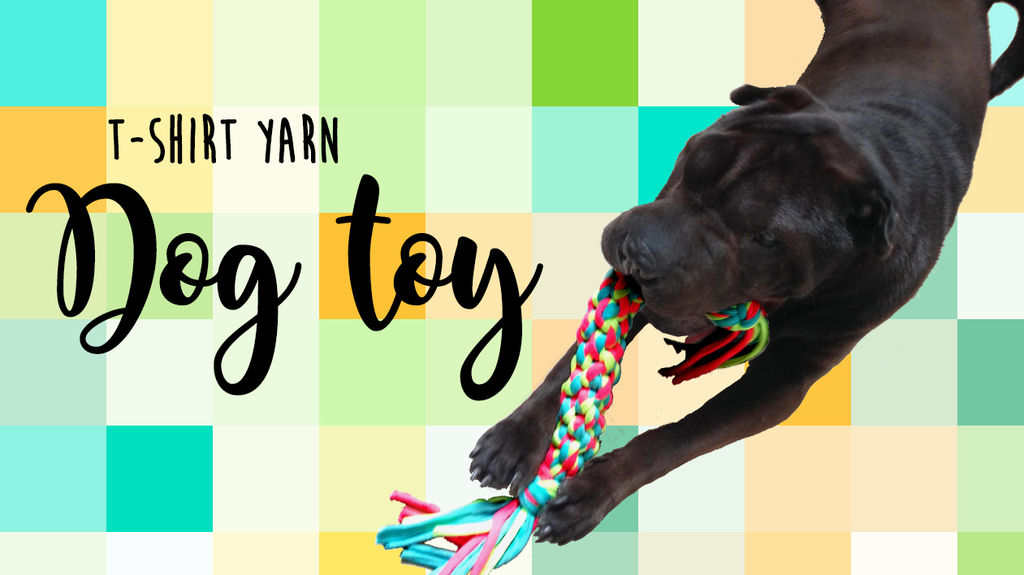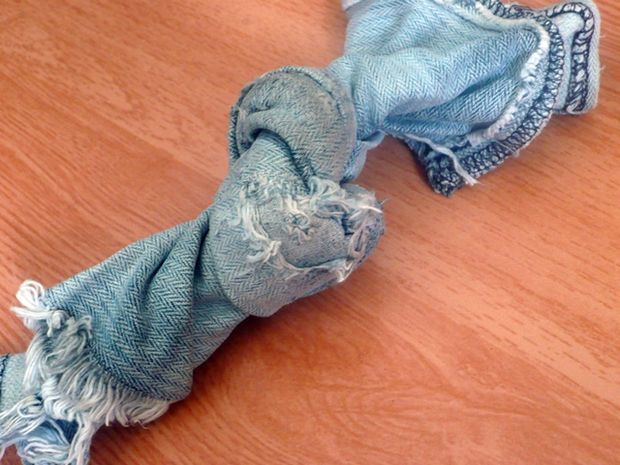 This has got to be the cheapest DIY out there, and requires no sewing whatsoever. You could even knot a treat inside to give your pooch extra incentive to solve this "puzzle". Alternatively, make a big knot for throwing around, playing fetch, playing tug-of-war or for contemplative chewing.
Get the lowdown here.


Make a ball with an old pair of socks
If your furry friend loves tearing tennis balls to shreds, there's probably come a moment when you're heading to the park and you realise that there are NO INTACT BALLS LEFT TO PLAY WITH.
This can be a real issue for pet owners with very active dogs, so a great standby option is this easy DIY no-sew ball made from socks.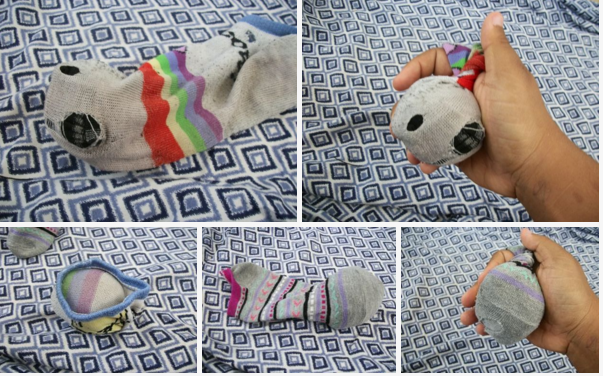 A word of warning, however: Monitor your dog carefully when they're playing with socks! Some dogs have a tendency to eat them, and the fabric can get stuck in their bowels.
Get the instructions here.


Sweet potato "jerky" treats
Another sweet potato option that dogs will adore! For the price of one sweet potato, you will create a lot of chew-time fun for your favourite pooches. The longer you bake them, the drier and crunchier they become, so experiment with what your particular pets enjoy.
They're also great options for the more squeamish among us who hate touching dried meat and bones, which are the usual dog treat offerings!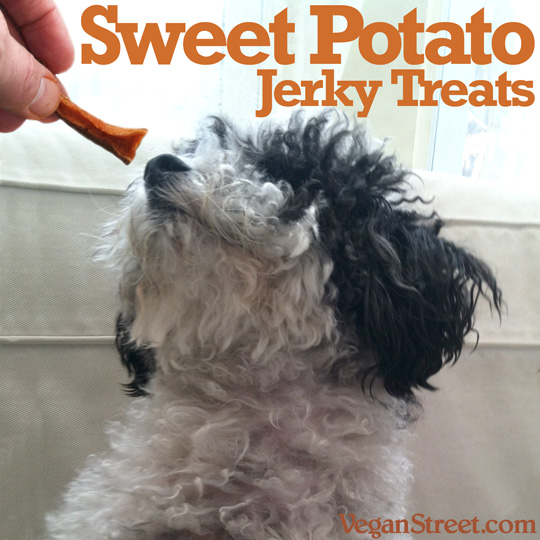 Get the recipe here.
Have you got a great dog toy idea that uses things found around the home? Let us know in the comments below!
READ THIS NEXT: Tips for being a sustainable pet owner
Got a sustainability question you want us to tackle? Ask us via Facebook,Twitter or email!
Banner image: Shutterstock
1 Million Women is more than our name, it's our goal! We're building a movement of strong, inspirational women acting on climate change by leading low-carbon lives. To make sure that our message has an impact, we need more women adding their voice. We need to be louder. Joining us online means your voice and actions can be counted. We need you.
---