I'm a self-confessed bookworm, so I've been hunting down some good reads that don't just satisfy my hunger for reading, but also help me to improve my life when it comes to being ethical and environmental.
Let me know in the comments below what your picks are for planet-positive reading!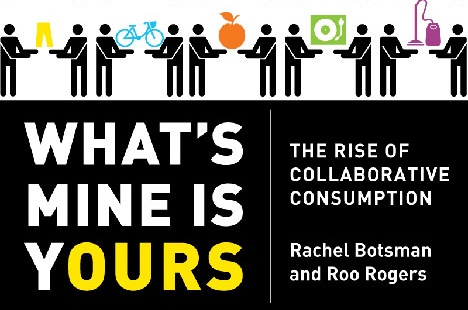 Terms such as "collaborative consumption" and "shared economy" are the kind of buzzwords and phrases we hear in the media, but I must admit I didn't really understand what they meant, nor appreciate the strong link that these ideas have to the environment.
What's Mine is Yours explains how and why we've ended up with so much STUFF: rubbish, clutter, food and electronics. It illustrates the way that marketing and advertising appeal to our emotions to convince us that we need more stuff, and the impact that this is having on our planet. Depressing? A little. However, the bulk of the book is dedicated to constructive solutions: how we can learn to live better with less and how we can develop communities within which sharing is the norm.
This book is a must-read for anyone who's used AirBnb to find accommodation, grown veggies at a community garden, hired a car, borrowed a book from a library or shopped at a co-op. It's all about how sharing is caring, not just for our wallets and peace of mind, but also for a planet in need of our cooperation.
Read more: How a library card can kickstart your climate-action journey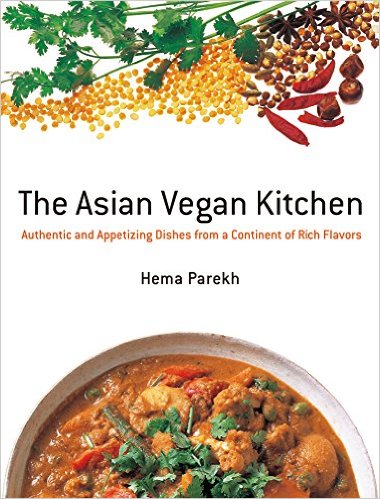 As a vegetarian, it's easy to get bored of the same old meals: pasta, stir-fry, salad etc. etc. I've always loved India, Thai, Japanese and other cuisines from across Asia, so I was delighted when I stumbled across this book at my local library.
The recipes are organised by country, with everything from a plant-based version of Massaman Curry to an awesome recipe for homemade Chai spice. The procedures are clear and detailed, creating healthy, delicious and planet-strong dishes. Plus Hema is a beautiful writer, introducing each section with an enticing description of how she learned to cook the recipes in the following pages.
Another thing I love about this cookbook is that it doesn't rely on veggie substitutions for traditionally meat-based dishes. Instead, the dishes selected are predominantly meals that have traditionally been plant-based.
Try this: Vegetarian Pad Thai Recipe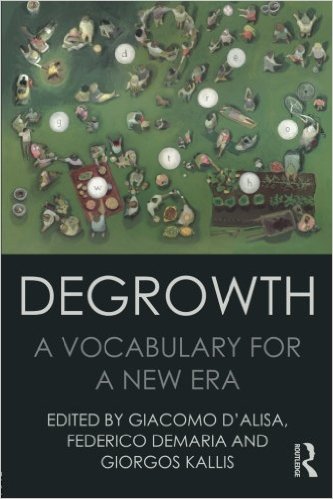 "Sustainable degrowth is a downscaling of production and consumption that increases human well-being and enhances ecological conditions and equity on the planet. It calls for a future where societies live within their ecological means, with open, localized economies and resources more equally distributed through new forms of democratic institutions."
This isn't exactly light reading, but it's a great tool for anyone that wants to learn more about the how and why behind low-carbon living. This book will provide you with new tools for thinking about your life by challenging the ways that we deal with ideas of consumerism and waste in our society.
The book is gorgeously illustrated with cute cartoons, which kept me amused: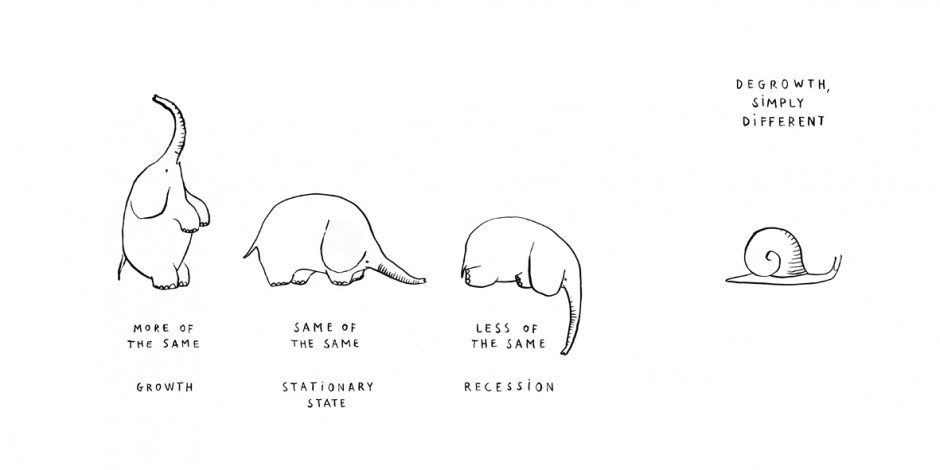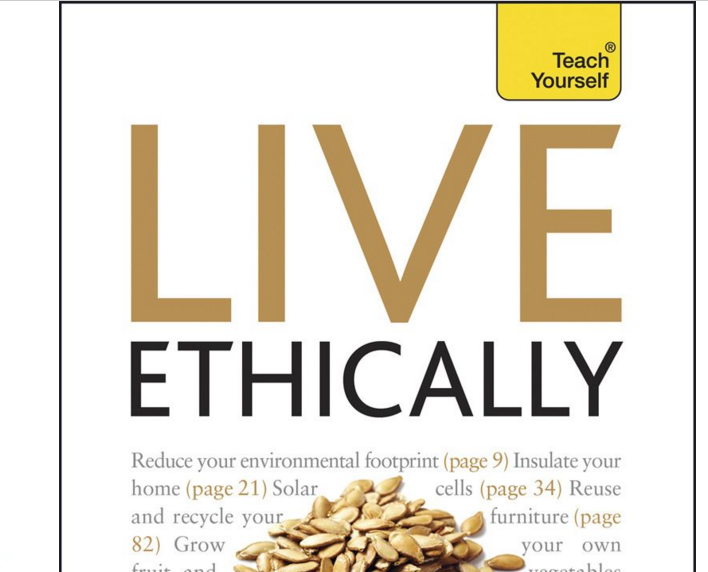 I like the idea that you don't need a degree in science or economics to bring about a big difference in your home and local community, which is exactly what this awesome little paperback does. This is a great guide for anyone who wants to learn more about ethical and environmental issues, and then do something about it!
Through concise explanations and helpful tips, this book will help guide you through the process of making people and planet-positive changes in your life, while at the same time educating you on the issues. You can read at your own pace, with some sections outlining how long it will take to read the information (there's even a 1-2 minute section if you've only got a moment to read).
The best thing about this book is that it's realistic. It doesn't try to bully you into making changes, nor does it expect that you have lots of time or money to help the planet. At the heart of this book is the message that everyone can do something today to make their world a better place.
Happy reading!
READ THIS NEXT: What an afternoon with a monk can teach you about happiness
...OR THIS: 7 simple tips for minimalist living

Banner image: Shutterstock
This post contains sponsored content. All revenue made from this post goes towards the work of 1 Million Women to empower women and girls across the planet to act on the climate crisis. Every brand that we work with offers products or services that actively help individuals to live with the least impact on the planet.

1 Million Women is more than our name, it's our goal! We're building a movement of strong, inspirational women acting on climate change by leading low-carbon lives. To make sure that our message has an impact, we need more women adding their voice. We need to be louder. Joining us online means your voice and actions can be counted. We need you.
---