We all need to think about where our energy comes from - if we don't, it's very likely that we're propping up fossil fuels with our money, when we could be powering our houses with and supporting renewable energy instead.
But if you're one of the three people listed below, we think there's a particular energy company that you're really going to love, and that's DC Power Co. If you haven't heard of them yet, they're Australia's first solar-focused energy company. Crowdfunding got them started and they're 100% customer owned!
Here's who's going to really love DC Power Co, and why:
People with rooftop solar who want to save money
If you've already installed a solar system at home then DC Power Co will feel like a dream come true. That's right, you're no longer on your own - there's an energy company that actually wants to help you get the most from your solar!
Solar households create their own electricity meaning they buy less from power companies, so there's no incentive for these same companies to help households get the most from their solar. Solar households just aren't being looked after, and it isn't surprising then that almost two-thirds of existing solar households in Australia either have a limited understanding of their system or aren't confident enough to fully use their system and save - that's a lot of people who aren't getting the most out of their solar panels!! One of DC Power Co's founders was caught in this tricky spot -she had solar panels but her bills weren't going down. It doesn't exactly seem fair does it?
Here is where DC Power Co's true strength lies. They're solar people who are out there to help solar households get the most from their solar system and save money on their bills - that's the bottom line. You'll get an SMS if they notice your system isn't working, and they'll give you tips to use your feed-in tariff. Making you independent and the boss of your own solar system is what they want to do. And you know they aren't trying to sell you electricity from the grid as their monthly fee is capped at $10) it's clear to see in your bill - making sure they stay transparent with their pricing!).
It's hard to trust that a company truly has a customer's best interest at heart these days but DC Power Co is customer owned. It's owned by the people who produce the energy and propped up by the solar experts, who are there to make your life easier! In fact they're so sure that you'll save money through them in comparison to your previous provider that if you don't, they'll credit you the difference, plus 10% on top.
People who are looking into getting rooftop solar
Buying solar and batteries can be hard and DC Power Co know it. So they want to help make solar simple and take away your research woes. If you've ever gone down the wormhole of online research, then you know the feeling when you finally find that perfect place that has everything you need laid out for you. And that's what DC Power Co does for solar. You could go here right now and figure out what solar power would work for you - and you can even get a quote and book an installation. It's a one stop solar shop! Smart software and experts work together to get advice to you - and they're brand impartial so you won't be plugged products while you're trying to talk solar!
DC Power Co is also the place to be for solar expertise, they are the only power company who specialises in solar in Australia after all.
People who want to do the right thing with their energy
A lot of us simply can't install solar panels, whether you're renting, don't have the funds or you move around a lot. Lucky for us, solar isn't the only way we can make sure we aren't polluting the planet every time we switch on a light - phew! DC Power Co is an electricity company for everyone, not just solar homes. They use 100% carbon neutral electricity and gas and are committed to building an Australia powered by renewables - yay! So you can rest easy that your power supplier aligns with your planet-strong values. An added bonus is that you'd be supporting solar households and a company advocating for a future powered by cleaner electricity!
They also give you personalised advice on how to improve your energy efficiency and make it easy to track electricity usage through their app and email service - so you can say goodbye to nasty bill shock!
Go here to discover more about DC Power Co.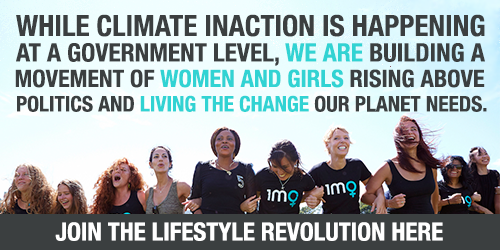 ---