You wouldn't need to go to a national park to find plenty of greenery in these places. You are practically in a forest!
In many developed countries, space is at a premium. Acres of parks and gardens near residential estates are ideal but it is not exactly the most practical option in densely populated areas. The solution? Vertical gardens.
Singapore, the city-state with the world's largest vertical garden, is about to outdo itself again with the announcement of another green urban sanctuary.
The project, called Green Heart, is a massive 376,000 sqf landscape located in Singapore's Marina One. The space will consist of a multi-level public garden, waterfalls, reflecting pools and a dense web of lush trees built around 4 high-rise apartment buildings. The project began in 2012 and is set to be finished in 2016.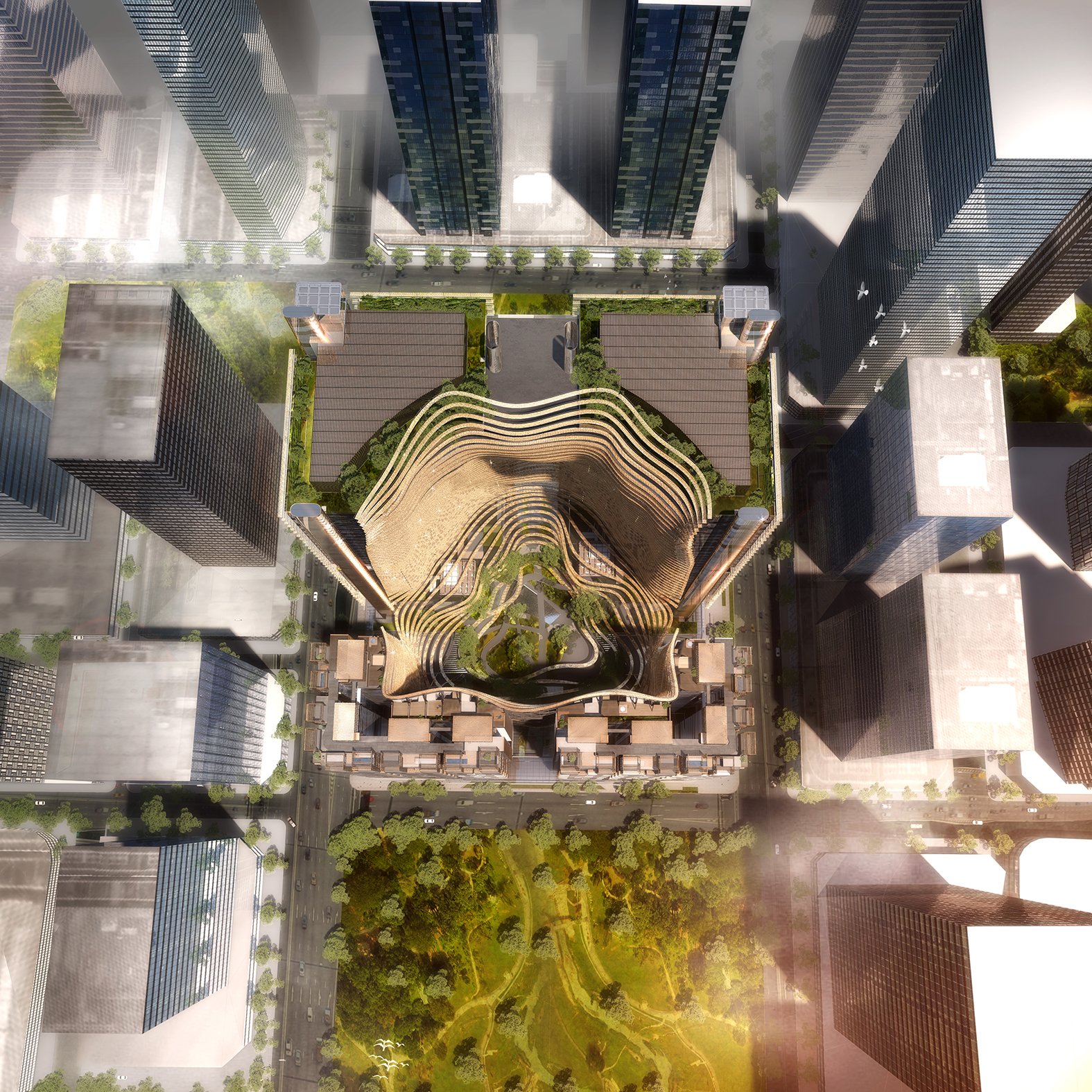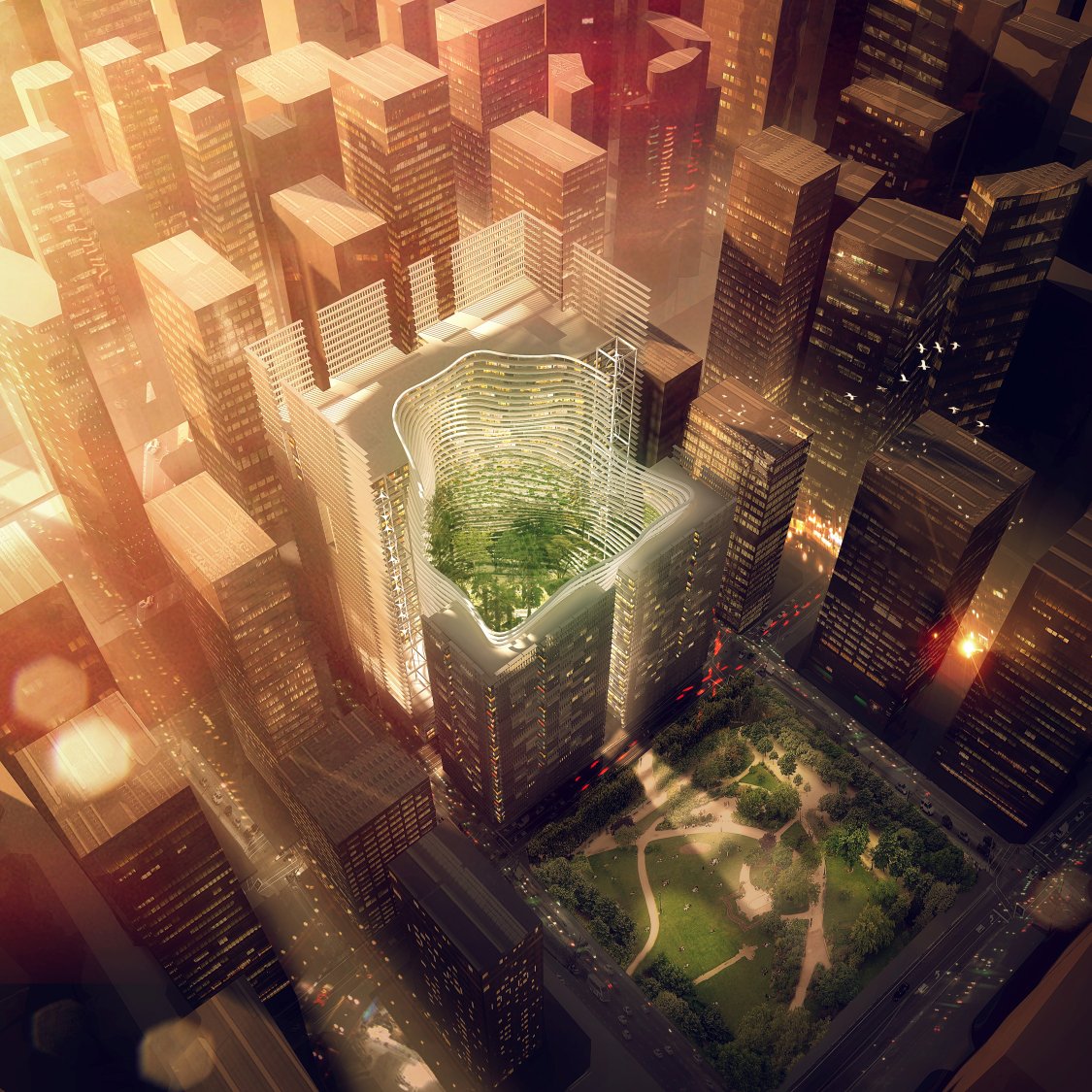 The space will complement existing green spaces of Garden By The Bay, a 101-hectare park of reclaimed land that sits beside Singapore's Marina Reservoir. A special feature of the space is the curving balconies resembling traditional Asian rice terraces. We fully agree when Tech Insider describes it as a "green space on steroids".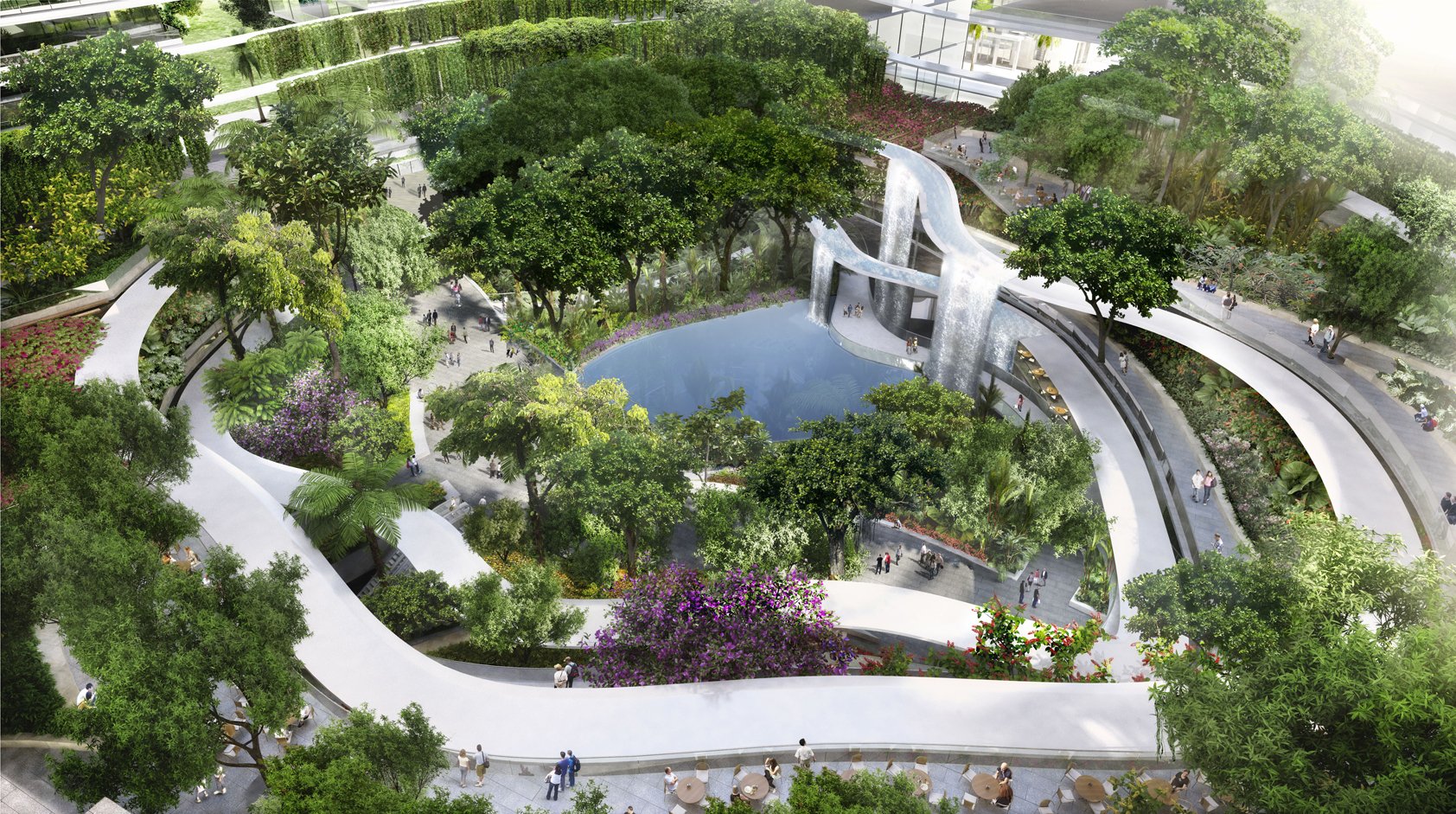 Vertical gardens (or should we say, forests) are increasingly being adapted by landscape architects to make buildings sustainable. Not only are plants visually stunning, plants take in toxins and pollutants in our air to return us fresh and cool air, amidst plenty of environmental benefits. They also turn our cities into beautiful urban jungles making us feel closer to nature.
On the other side of the planet, another gorgeous vertical forest is taking root.
Italian architect and urban planner Stefano Boeri, the man behind the first vertical forest Bosco Verticale in Milan, just won the bid for another similar project in Lausanne, Switzerland.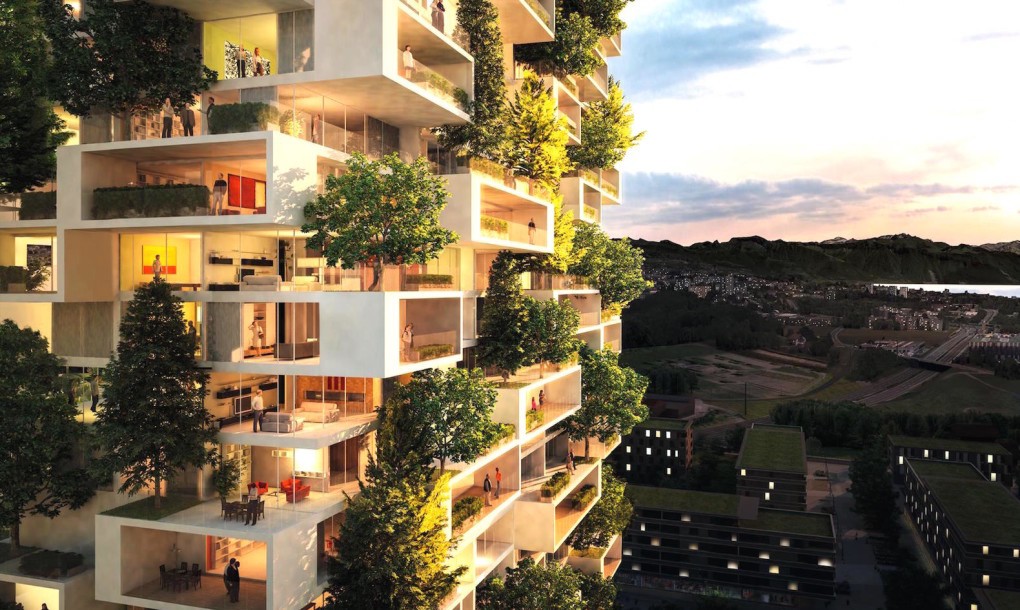 The 36-story, 117-metre tall, residential tower in the city's Chavannes-Près-Renens will be covered with 100 cedar trees, 6,000 shrubs and 18,000 plants. It will be named La Tour des Cedres after Stefano's visions of cedar trees on the structure. Construction is slated to begin in 2017.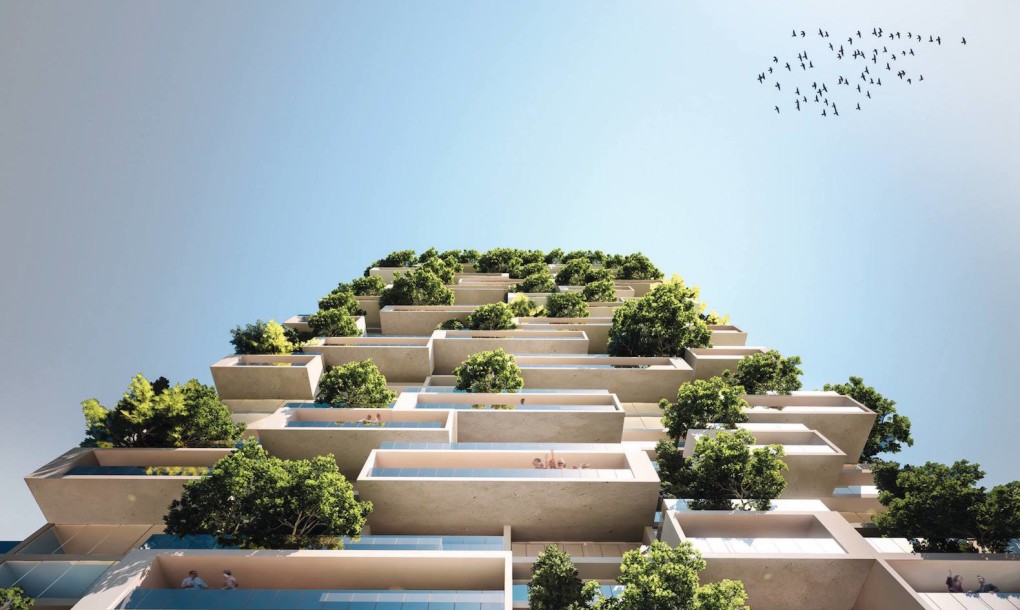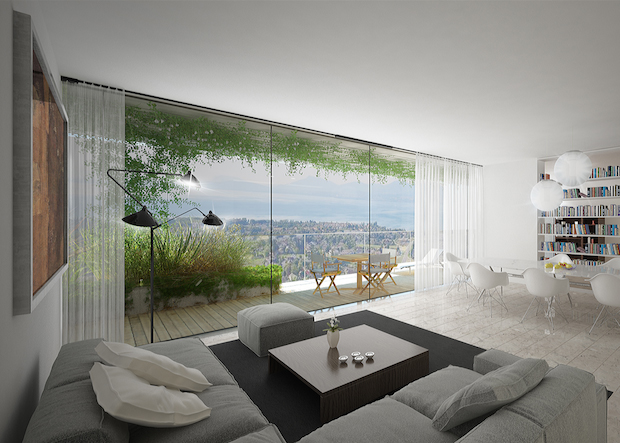 But what happens when you run out of space above ground? You go underground.
Enter The Lowline, New York City's innovative solution to a thriving park in the middle of an urban metropolis. The Lowline is a proposed park that would take up an acre of land – that was once an abandoned trolley station – beneath the streets of the Lower East Side in Manhattan.
How would plants get sunlight undergound, you ask? James Ramsey and Daniel Barasch, the two minds behind the project, have developed a very complex capture system to pump natural sunlight underground. In a very brief summary, it involves using mirrors to focus sunlight into 30 times its normal brightness and redistributing it through a ceiling made of aluminium panels.
The park is still in its prototype stage but it could very well go ahead. Check out this video:
1Million Women is more than our name, it's our goal! We're building a movement of strong, inspirational women acting on climate change by leading low-carbon lives. To make sure that our message has an impact, we need more women adding their voice. We need to be louder. Joining us online means your voice and actions can be counted. We need you.
---